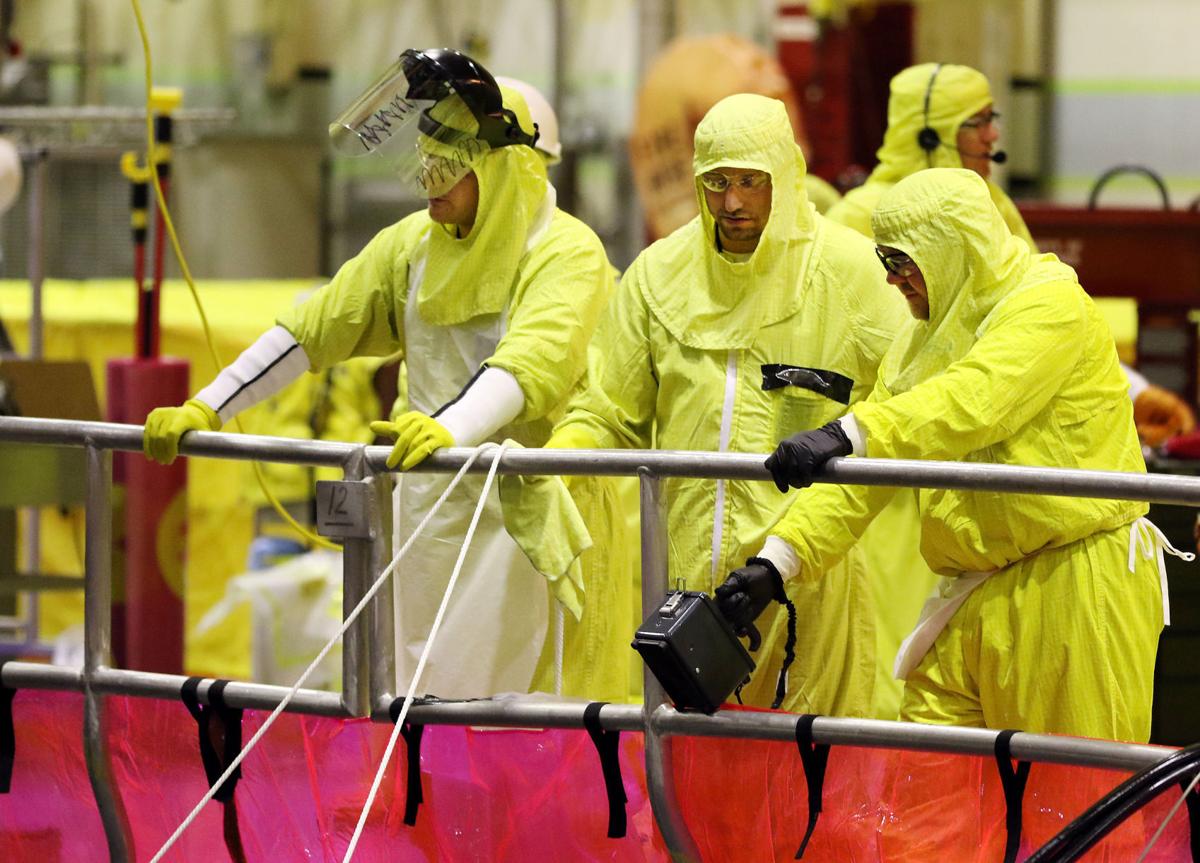 CORDOVA, Ill. — A worker at Exelon Generation's Quad-Cities Nuclear Power Plant has a confirmed COVID-19 diagnosis.
That worker is receiving, care and any employees who came into contact with that worker or work where that affected worker is employed have been notified, said Bill Stoermer, spokesman for the Quad-Cities Station.
"We performed an additional deep cleaning of all areas that have potentially been exposed. We are maximizing social distancing for those who must continue to report to their locations," he said.
Moving forward, Exelon will require workers to pass a symptom-screening and body-temperature check before entry every shift, while also requiring social distancing, frequent hand washing and remote work where possible, Stoermer said.
There have also been no reduction in workers or hours in Cordova as the facility's Unit 2 is in a scheduled refueling outage, which happens every 24 months, while another unit is at full power.
Unit 2 was last serviced in March 2018, according to Lee Enterprises archives, and the Cordova station's two reactors can produce more than 1,900 megawatts of carbon-free electricity, or enough to power more than 1 million homes and businesses.
"We have increased our workforce to support successfully completing the required refueling work activities and returning our Unit 2 reactor back to full power as efficiently as possible," Stoermer said.
"We have extensive preparedness measures in place to ensure customers continue to have reliable energy services during this pandemic," he said, citing Exelon contingency plans in place.
"Exelon Generation's clean and reliable power is vital to the region's hospitals and health care facilities; federal, state and local response centers; and over a million homes and essential businesses as they respond to the COVID-19 pandemic, and the station's spring refueling outage is critical to ensuring that power will continue to be available to the region as the weather becomes warmer and electricity demand increases."