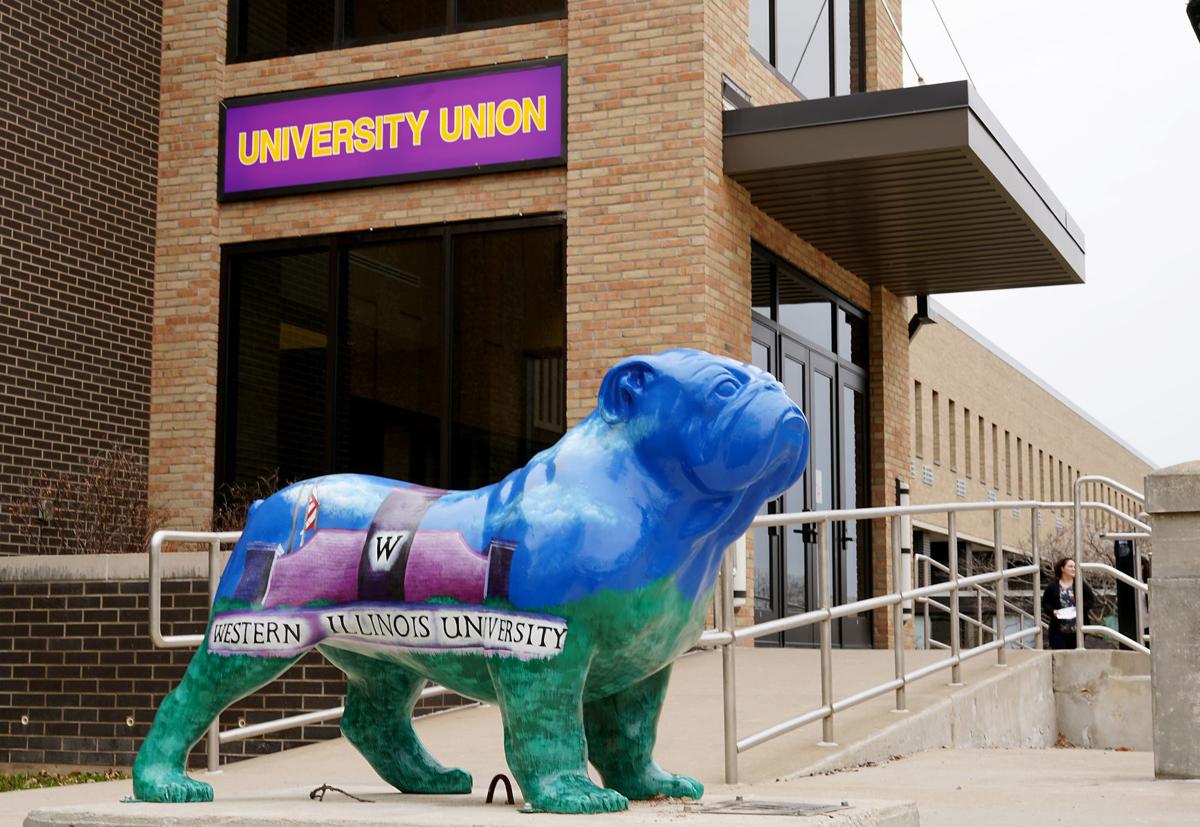 Western Illinois University is the only college or university with a Quad-Cities presence that is exploring having some sort of cannabis curriculum.
The details are still being sorted out, but there is interest, said Billy Clow, WIU's Interim Provost and academic vice president.
Still, the rules surrounding possession on campus are unlikely to change — it will remain illegal, though the number of arrests at Iowa's public colleges has plummeted in recent years. 
Curriculum
In a survey of area higher education institutions, WIU was the only school that said it was exploring a potential cannabis program. The following schools said they are not looking into it: Black Hawk Community College; Augustana College. St. Ambrose University; and Eastern Iowa Community Colleges.
"We're exploring everything that is out there, really. We're looking at the opportunity to maybe have certificate options. We're looking at having could have a minor or a major in different areas," Clow said.
Potential courses would include culture, botany, chemistry, agriculture and even hemp, which is part of the same plant as marijuana but contains a much lower amount of THC, the psychoactive part of the plant that leads users to experience euphoria, or a high.
But WIU's exploration is likely to be lengthy. Any students looking for a course offering in fall 2020 will likely be disappointed.
Any new course has "to be approved by various shared governance groups on campus until, eventually, it gets to the Provost office and the President's office. So any type of course or entire program goes through a heavy process of scrutiny," Clow said.
"I think we want to move as quickly as we can, but I think we have to be cautious and careful as we go through, just like with any new offering."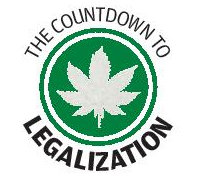 Clow further said part of the current process includes looking at the financial implications of a new program and faculty or staff needs for what could ultimately be proposed.
"We do want to move quickly to become part of the conversation and would really love to be at the forefront of innovation in the state of Illinois," Clow said.
While WIU explores potential course offerings, the Illinois Department of Agriculture is expected to release details on a pilot program for coursework by Jan.1 with colleges likely to be certified weeks later. It will be open to eight community colleges, and the classes would begin for the fall semester of the 2020-2021 school year.
Oakton Community College, in Des Plaines in Chicagoland, has already started its own program, which consists of a seven-course 12-credit hour offering. No plants are grown as students instead learn about molecular biology, drug laws and treating terminal illness, according to the Chicago Tribune.
Students who complete the curriculum will be trained as cannabis dispensary and patient care specialists, meaning they could work in either recreational or medical settings.
You have free articles remaining.
All area Quad-City area colleges said there will be no change to on-campus enforcement of cannabis or marijuana-related offenses. Augustana and WIU will continue educational efforts that began in the fall and winter but increase those campaigns once students return after winter break.
Justin Schuch, WIU's director of student rights, responsibilities and retention initiatives, said WIU's educational efforts have "really just focused on (students) can't have anything on campus still and people should really talk to their employers about terms of use or rules on it."
Wes Brooks, Augustana's vice president and dean of student life, said the Rock Island-based college has focused on educating students on the effects of marijuana use on the human body and what usage can lead to.
"Augustana wants to help educate students and make them aware of our policy being that we are a drug-free campus and that it's very important to live out our mission of mind, body and spirit," Brooks said.
More than 10,000 of Iowa's public university students this fall came from Illinois. At the University of Iowa, officials stressed that marijuana sale and possession remains illegal in the Hawkeye State. 
"The UI residence halls are substance-free environments, and the possession of illegal drugs is prohibited," UI Department of Public Safety spokeswoman Hayley Bruce said. "We encourage students to follow the rules, make healthy choices and seek out the help of alcohol and drug education services on campus if they are struggling."
Iowa State and UNI policies also maintain marijuana is prohibited — with UNI pointing to the state as its guide and ISU citing Board of Regents policy, even in cases of medical marijuana use.
"The state of Iowa has legalized low-THC cannabis oil for usage with certain specified medical conditions," reads ISU policy. "Marijuana-based medications and oils are not permitted at Iowa Board of Regents institutions."
But marijuana enforcement on Iowa's public universities has been shifting over time — especially at the University of Iowa, where on-campus drug arrests have plummeted, even as reported marijuana use ticks up.
In the campus' most recent health assessment from spring 2019, 7 percent of students reported daily marijuana use — up from 2.7 percent in 2014. Nearly 17 percent of the UI respondents reported using marijuana on 10 or more days in the past 30, more than double the national rate of 8 percent, according to the UI assessment.
At ISU, a most recent student health assessment from 2017 found nearly 46 percent reported using marijuana in the past 30 days, up from 18 percent in 2012.
An assessment at UNI found nearly 11 percent of respondents in 2017 reported marijuana use in the past 30 days, up from 9 percent in 2015 — lower use than on the other campuses.
Despite those increases, on-campus drug abuse arrests have remained static in recent years at UNI, and they've decreased at Iowa State and at UI — which saw on-campus drug arrests fall from 59 in 2015 to eight in 2017 and 12 last year.
A UI police officer earlier this year testified in Johnson County court that, as part of his training in 2016, he was told officers no longer can pursue charges against students found with drugs in their dorm rooms if a residence hall staffer already entered and found paraphernalia.
That change, he said, came after a judge determined RAs are state agents and thus are conducting administrative searches that are not admissible in criminal proceedings.
Although UI police would not respond to The Gazette's questions about whether they've shifted their practice or provided officers new guidance, former UI officer Jackie Anderson — who conducted field training — confirmed the UIPD change.
"Our practice had been zero tolerance," Anderson said. But she noted the change came after, "The court found that RAs were agents of the state when they searched dorms and then called UIPD."