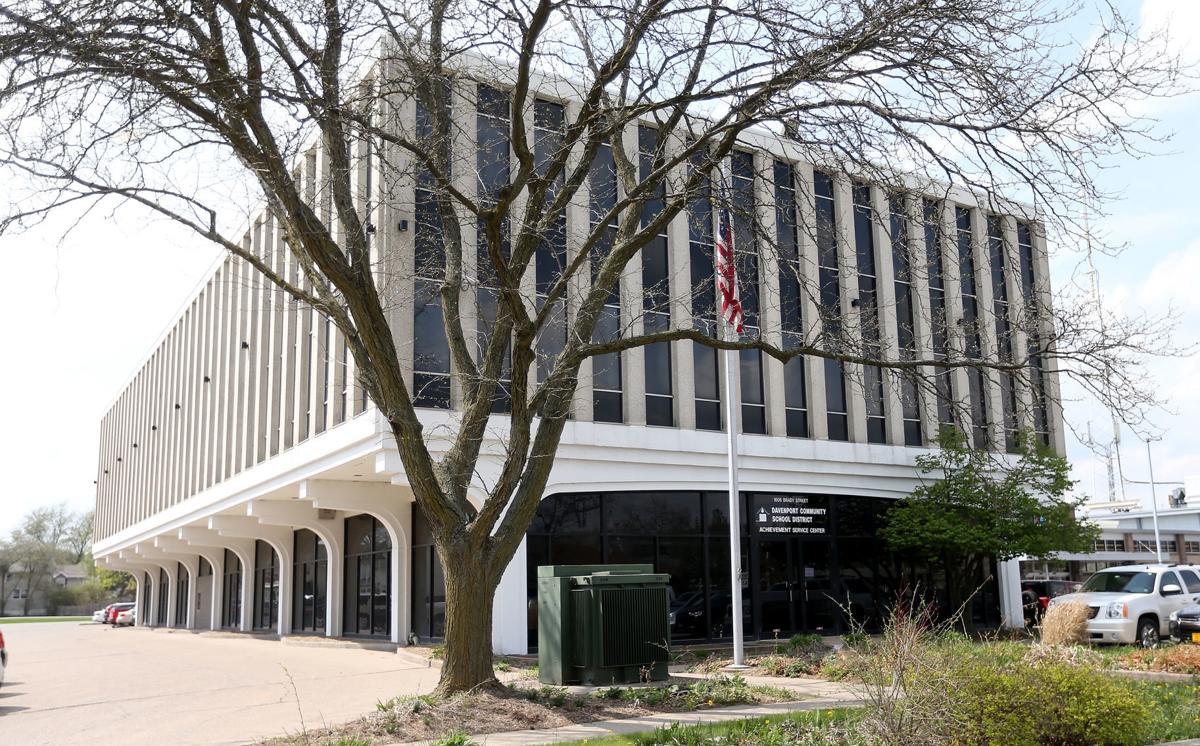 The former Davenport School District's administration building — which is currently being converted into apartments — has been added to the National Register of Historic Places. 
The Iowa Department of Cultural Affairs on Tuesday announced the building, at 1606 Brady St., was added to the Register for its modernistic, New Formalism design. The building, which first housed the First National Bank of Davenport, opened in 1967. 
Now, Des Moines-based Newbury Living is converting the three-story building into a 38-unit apartment complex, president Frank Levy said. The roughly $6.7 million project will include mostly studio and one-bedroom units, with the possibility of a retail store or restaurant opening on the ground floor.
Levy said eight of the apartments will be restricted to individuals earning low or moderate income, while the other 30 will be market-rate apartments.
With the building added to the National Register of Historic Places, Levy said the project has been awarded around $1.2 million in state historic tax credits and $840,000 in federal historic tax credits. 
"It'll be a very nice building for housing with all of the windows and the shape of it," Levy said. "The facade of the building is a crucial character defining element, as well as the exterior. That'll be cleaned up and repaired as needed, but it'll be preserved." 
The concrete and steel frame building was designed by the local architectural firm of Stewart-Robison-Laffan.
According to the Iowa Department of Cultural Affairs, the First National Bank building and the Davenport Public Library are two of the area's strongest examples of New Formalism. The style emerged in the 1960s with a focus on spatial hierarchy, emphasizing a building structure and construction grid on a raised base. 
"The (building) remains defined by its modern character on the exterior and on the interior, with a minimum of alteration made subsequent to its completion in 1967," developers wrote in the nomination form. "As a result, it remains a significant example of the shift to a modern architecture that threw off the historic precedents, which, prior to the mid-20th century, dominated American architecture."
The development also has received around $330,000 in Workforce Housing Investment Tax Credits and $840,000 through a federal HOME loan, Levy said. And, the city of Davenport provided around $300,000 in HOME funds, which is allocated to the city by the U.S. Department of Housing and Urban Development. 
Crews are currently performing asbestos remediation on the building. Levy said he expects the apartment building to open this fall. 
The business news you need
With a weekly newsletter looking back at local history.