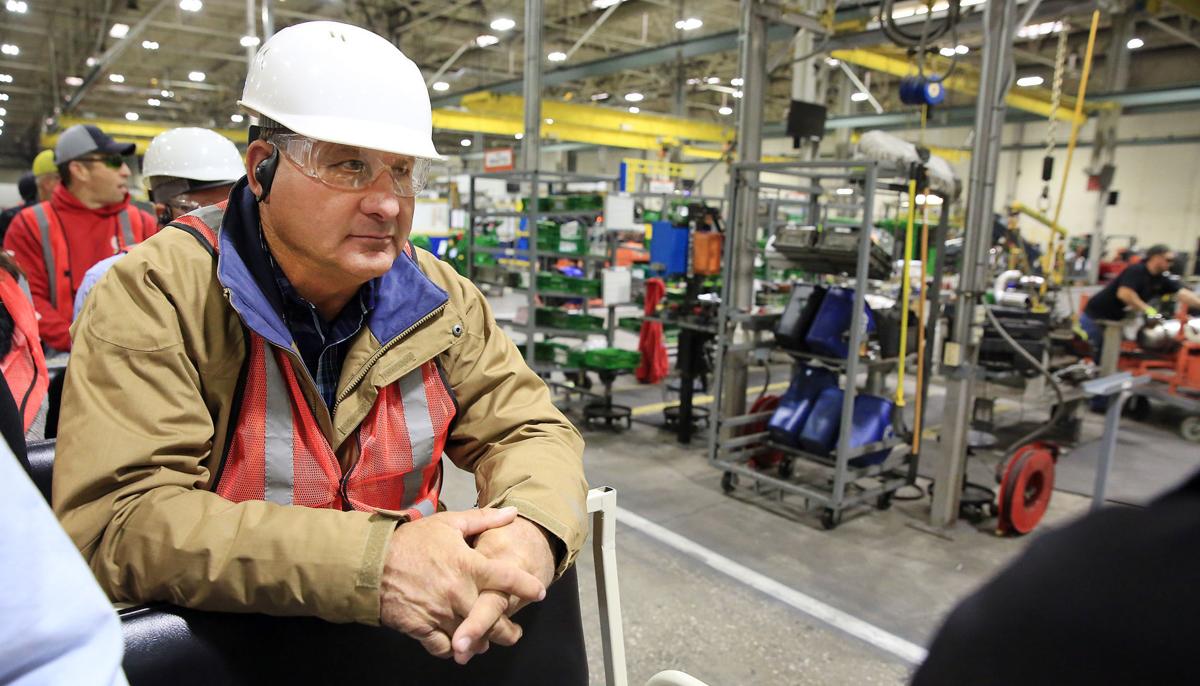 More jobs are being cut from John Deere Davenport Works.
According to a notification filed with the State of Iowa, Deere & Co. is laying off 57 workers from the facility at 1175 E. 90th St. in Davenport. The notice was filed Dec. 2.
The Worker Adjustment and Retraining Notification Act requires employers to file advance notice of layoffs.
This comes weeks after at least 100 were laid off at the same Deere facility. That layoff announcement came in early October.
This new round of layoffs comes at a time when Deere is operating a voluntary employee buyout program.
Ken Golden, director of Deere's strategic public relations, said Monday afternoon that 57 employees were notified Dec. 2 that they would be placed on indefinite layoff effective Jan. 6, 2020.
"This action is taken in response to current market conditions," Golden said in an emailed statement. "Each Deere factory must balance the size of its production workforce with customer demand for products from their individual factory."
He said no other Deere facility is affected by this newest layoff announcement.
"When Deere recently announced its fourth-quarter earnings as well as its expectations for the 2020 fiscal year, we said we expected net sales of Deere construction and forestry equipment to decline 10% to 15% for fiscal year 2020," Golden said.
Davenport Mayor Frank Klipsch, hearing the news Monday, said Deere & Co. is an important part of the community.
"Their employees are a valued part of our community, and I know John Deere holds them in high esteem. If they have to make some layoffs, I know they work very hard at getting them back to work as quickly as possible," he said.