Deere to acquire California tech company in $305M deal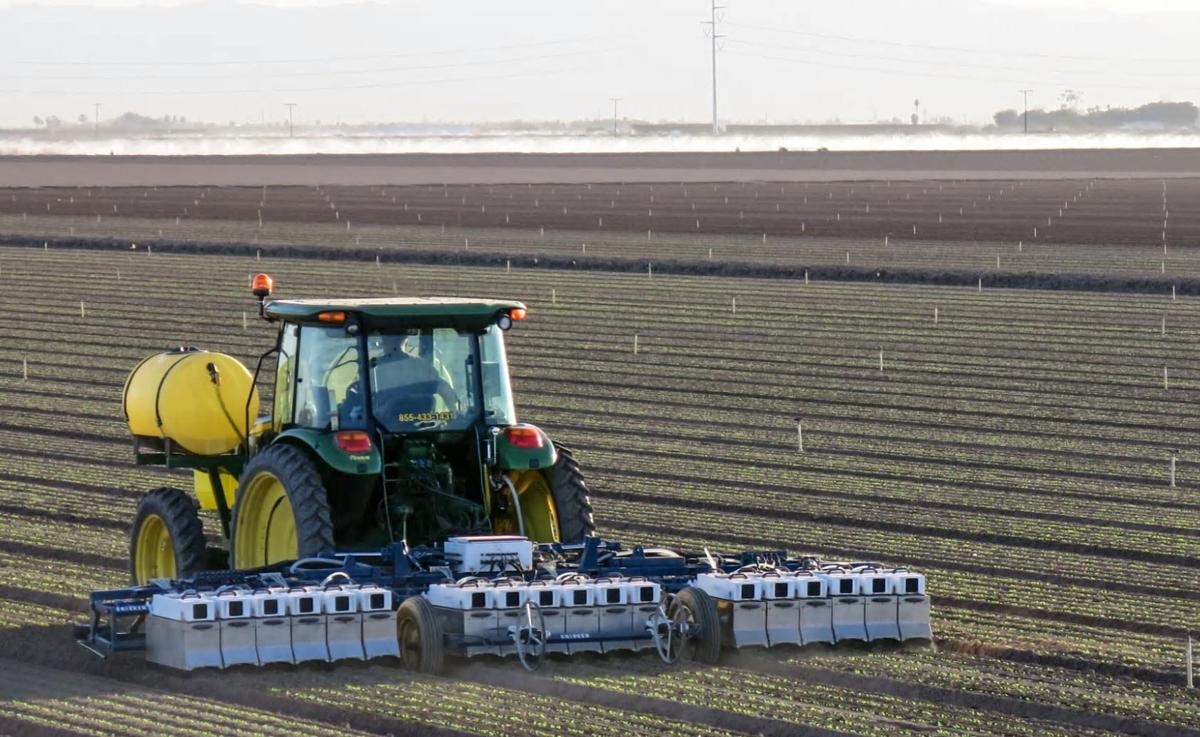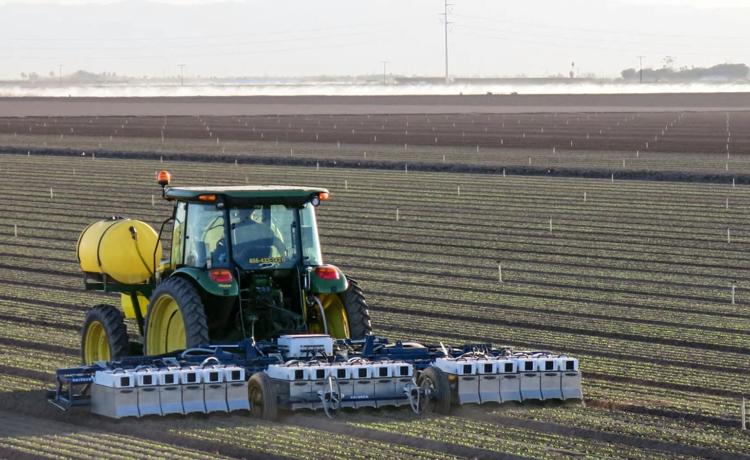 Deere & Co. announced late Wednesday that it is acquiring Blue River Technology, a Silicon Valley startup considered a leader in applying machine learning to agriculture.
In a news release, the Moline-based Deere said it will invest $305 million to fully acquire the Sunnyvale, California-based Blue River Technology.
The acquisition also was announced Wednesday afternoon to the company's 60-person staff by leadership from Blue River Technology and Deere. The transaction is expected to close in September.
"We welcome the opportunity to work with a Blue River Technology team that is highly skilled and intensely dedicated to rapidly advancing the implementation of machine learning in agriculture," John May, president of Deere's Agricultural Solutions and chief information officer, said in the release. "As a leader in precision agriculture, John Deere recognizes the importance of technology to our customers. Machine learning is an important capability for Deere's future."
Founded in 2011, Blue River Technology has successfully applied machine learning to agricultural spraying equipment. May said Deere is confident that similar technology can be used in the future on a wider range of products.
"Blue River is advancing precision agriculture by moving farm management decisions from the field level to the plant level," Jorge Heraud, co-founder and CEO of Blue River Technology, said in the release. "We are using computer vision, robotics, and machine learning to help smart machines detect, identify, and make management decisions about every single plant in the field."
The technology will enable growers to reduce the use of herbicides and optimize the use of inputs in farming, a key objective of precision agriculture, Deere said.
In an interview Wednesday, Deere spokesman Ken Golden said Deere has been working on its own machine learning technologies and had studied "dozens of companies working in this space."
"We came to the conclusion that this was a company that could advance us in the most comprehensive way, and therefore benefit John Deere customers," he said.
The acquisition comes on the heels of Deere's announcement in June that it plans to acquire the German company Wirtgen Group, a global road construction equipment manufacturer. That $5.2 billion deal marked the largest acquisition in Deere's history. That acquisition is expected to close in the first quarter of Deere's 2018 fiscal year.
May compared the investment in Blue River Technology to when Deere acquired NavCom Technology in 1999. That purchase positioned Deere as a leader in the use of GPS technology for agriculture and accelerated machine connectivity and optimization, he said.
According to Golden, the Blue River Technology staff will remain in Sunnyvale and retain its brand, and will be a standalone business of Deere. Its goal will be to continue to innovate and grow the artificial intelligence technology.
While Deere's work in precision agriculture has allowed farmers to assess data on a field-by-field basis, or by sections of a field, Golden said "Blue River Technology has figured out how to treat plant by plant." He called the technology "an evolutionary step" in agriculture.
In a limited number of crops, he said the technology has reduced herbicide use by up to 90 percent. To date, it has been successful in lettuce and cotton crops.
"We believe it can be expanded to many more applications in agriculture," he said.