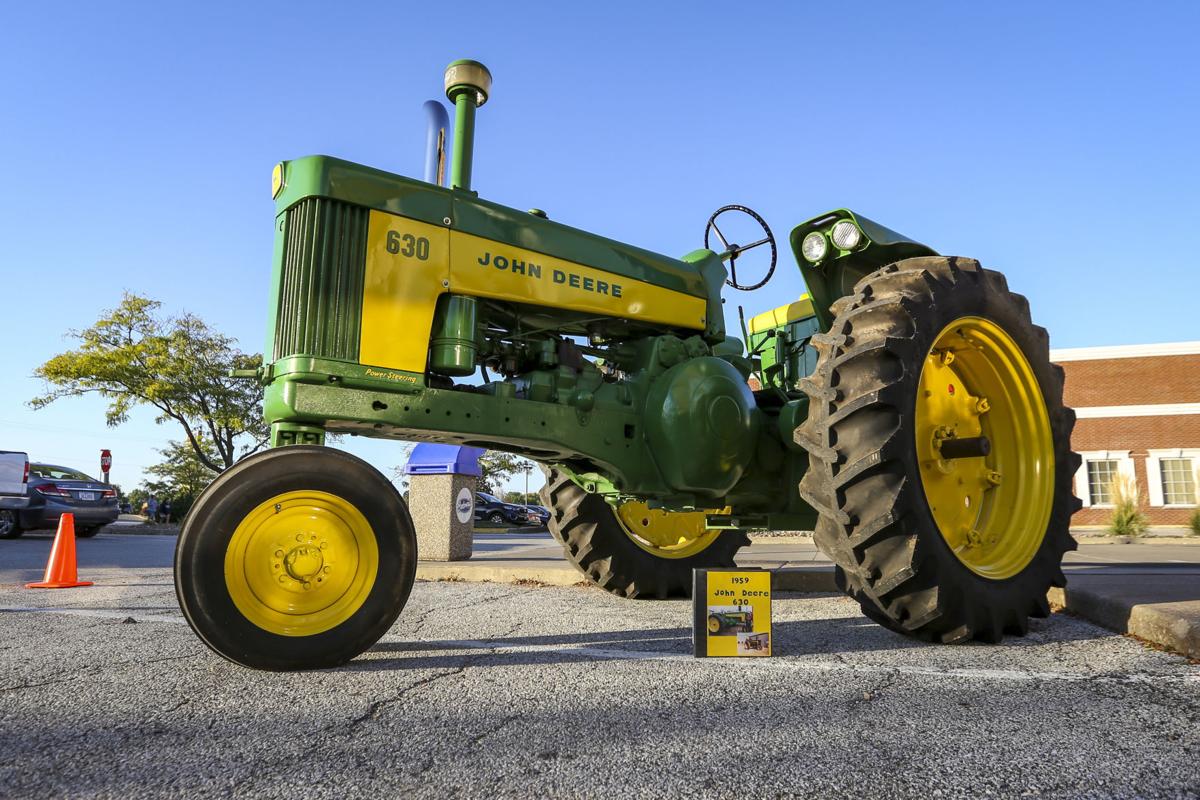 A U.S. District Court in Kentucky has ruled in favor of farm equipment maker Deere & Co. in a trademark lawsuit filed to protect use of the iconic green and yellow color combination on John Deere agricultural equipment.
In a news release Tuesday, Deere said the court decision permanently bans South Dakota-based FIMCO, Inc., from using the John Deere colors on its agricultural sprayer equipment. FIMCO, headquartered in North Sioux City, manufactures and markets sprayers under the brand name Ag Spray Equipment.
The Moline-based Deere said the lawsuit is part of its vigorous effort to protect the company's trademarks and intellectual property.
"This is part of our ongoing effort to ensure the public can recognize our equipment and know that it came from Deere and not confuse it with somebody else," Deere spokesman Ken Golden said Tuesday in an interview.
The suit asserted that FIMCO's green and yellow equipment infringed on Deere's federal trademark for the color combination. Deere also claimed that use of the colors by another manufacturer confuses the public as to where the product originated and dilutes the value of the John Deere brand.
Deere first registered a trademark for the color combination in 1988 for its agricultural tractors, lawn and garden tractors, trailers, wagons and carts. The same year, a second trademark registration expanded the color combination's use on John Deere wheeled agricultural machines, lawn and garden, and material handling machines. In 2010, the color combination trademark was extended to John Deere tractor-towed implements.
In a 107-page decision, the district court found for John Deere on all its claims.
The court ruled that John Deere's green and yellow color combination qualified as a "famous" trademark since as early as the late 1960s and that FIMCO intentionally chose green and yellow to create an association with the John Deere brand. The court also found that FIMCO's use of green and yellow was likely to cause confusion among purchasers as to whether its agricultural equipment was manufactured by or endorsed by John Deere.
According to the decision, FIMCO, Inc. and those affiliated with the company are permanently enjoined from using the combination of green and yellow colors in the manufacture, distribution, marketing, advertising or sale of trailed and wheeled agricultural equipment in any locality within the United States.
Golden said the colors are not trademarked individually, but the combination of green and yellow is trademark protected. As a result, the judge ruled that FIMCO can paint its sprayers all green or all yellow, but not green and yellow, he added.
Court testimony showed that over the years Deere has asked about 40 companies to cease using the color combination, of which, only three did not agree to stop. They included FIMCO, Bestway and Unverfeth, court documents show. Deere first learned of FIMCO's use of green and yellow in 2011. It corresponded with FIMCO from November 2012 to March 2015, before filing suit in April of 2015.