Two elevator shafts rising above the riverfront is all that exists of what by summer will be downtown Bettendorf's new upscale apartment complex, The Bridges.
For potential residents, it still takes some vision to imagine what life will be like in the new development. So Thursday, developer Newbury Living invited the tenants it has already signed as well as prospective ones, real estate representatives and Bettendorf community representatives for a "sneak peek."
The open house, hosted in the rooftop bar Up at the Current Iowa hotel in downtown Davenport, marked the first chance for residents to meet each other.
"This sets the tone of a lifestyle that we hope to be similar at The Bridges," Frank Levy, Newbury Living's president, said of the social gathering. "We'll have a lovely community space on our rooftop with very similar views."
https://www.yulio.com/a63Qi8p5xd
Newbury officials showed off renderings, apartment floor plans and an augmented reality tour of the 132-unit apartment complex under construction upriver. Thanks to site photographs taken by a drone, Levy said tenants "can pick their view."
https://www.yulio.com/4iyKmhDdNA
Lori Morris, Newbury's pre-leasing agent, said the event is designed to raise awareness of the $22 million project.
With a cellphone photograph of the two elevator shafts — the first visible construction, she said "We're excited to see something. But it's hard to lease something that doesn't exist yet."
Even so, she has leased about 20 percent of the 76 units being built in the first phase. "It's a hard thing for people who rent apartments to plan this far ahead. They are not used to making plans for a year from now."
While both buildings are under construction, Levy said they will not be completed simultaneously. The first is expected to open next summer.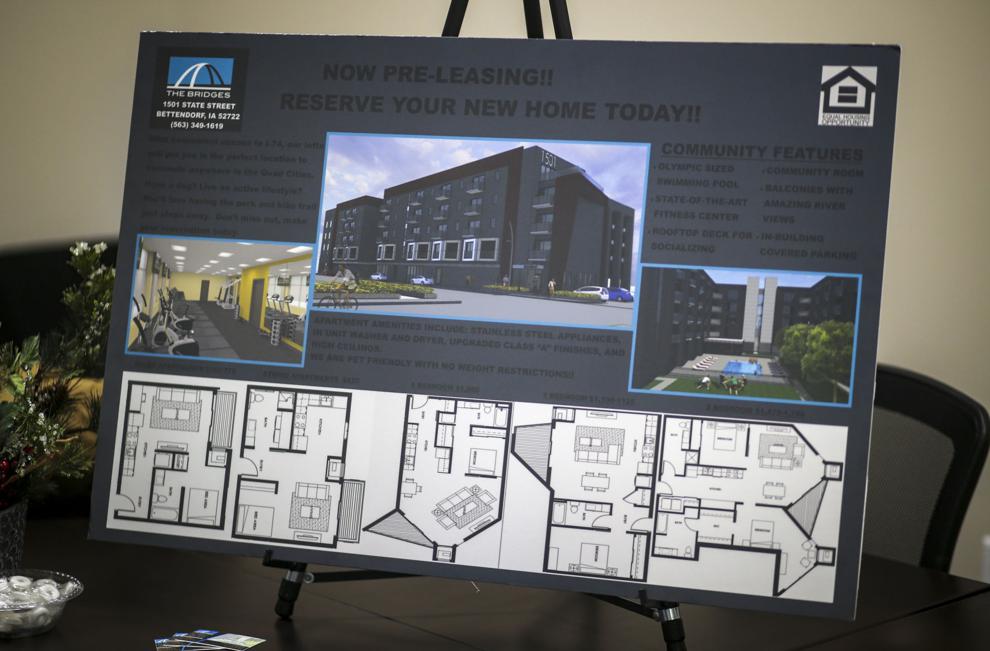 The Bridges will hug the Interstate 74 corridor with a front-row view of the bridge now under construction.
With all the bridge construction, the apartment project's own construction is hard to distinguish. "Bettendorf has a lot of plans for downtown and we hope to be the gateway for that," Morris said.
Committed tenants, such as Matt Swanson, now of Davenport, were on hand for the first gathering of The Bridges neighbors. Swanson, 37, is leasing one of the micro units — 502-square-feet — to share with his Yorkie dog, Lilly.
A former emergency dispatcher, he was familiar with the site because of its previous life as the former Twin Bridges hotel and the 911 calls he fielded from there. 
"I know Bettendorf has a good reputation everywhere else, now they're focusing on downtown. They're going to make it Bettendorf," said Swanson, who works in information technology at Medic ambulance.
"This will be our largest single project in the market-rate arena," Levy said.
Newbury, which was founded in 1985 by Frank Levy's now late father Jim, develops, owns and operates senior housing, affordable housing and luxury housing as well as provides property management.
Its portfolio spans the state of Iowa with most of its 50-plus apartment complexes in eastern and central Iowa. It also has a project in southern Minnesota.
"We're super excited about Bettendorf," Levy said. "We believe this is just the start of the development of Bettendorf's downtown. We aspire to do more (housing), but this one first."
The Bridges is being financed by Milan-based Blackhawk Bank & Trust. "We're honored to be partnering with Frank Levy, Bridges and Newbury to put this project together," said Kevin Koster, the bank's business development officer, who was on hand for the open house.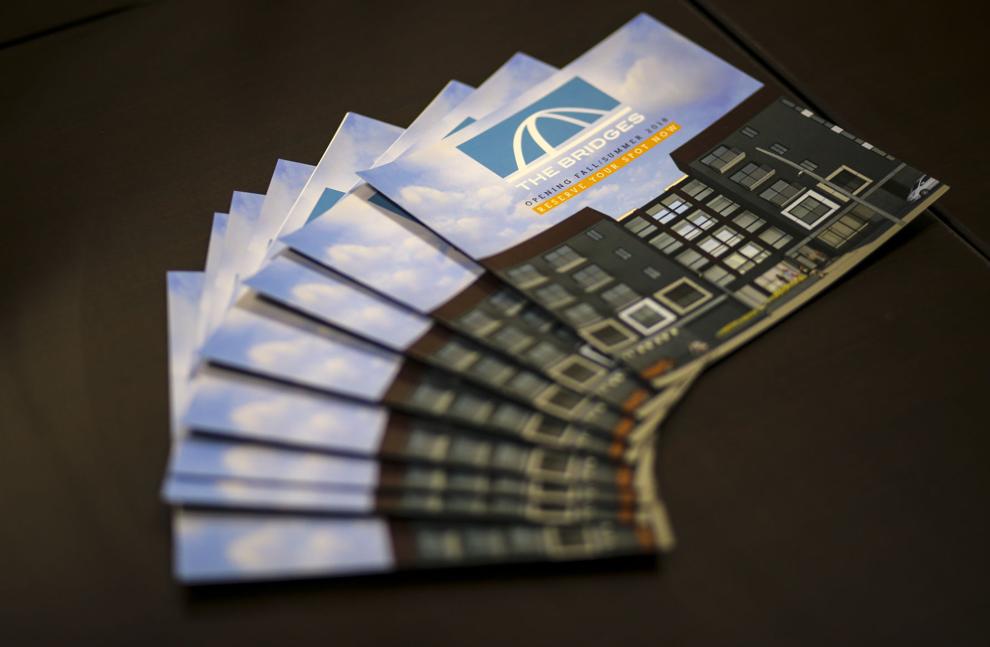 Morris, who handles Newbury's leasing in eastern Iowa, said the first tenants demonstrate the widespread interest the project is creating. "There is everyone from kids just out of college to empty nesters who want to downsize."
Newbury has been in Bettendorf since 1999, when it developed the affordable senior housing project, Cumberland House.
It entered the urban housing market at the invitation of the city of Davenport, where it won the contract to develop housing at 5th and Brady streets. Known as 501 Brady Lofts, the apartment complex opened last March. The building also will be the future home of an interpretive center honoring civil rights leader Dr. Martin Luther King Jr.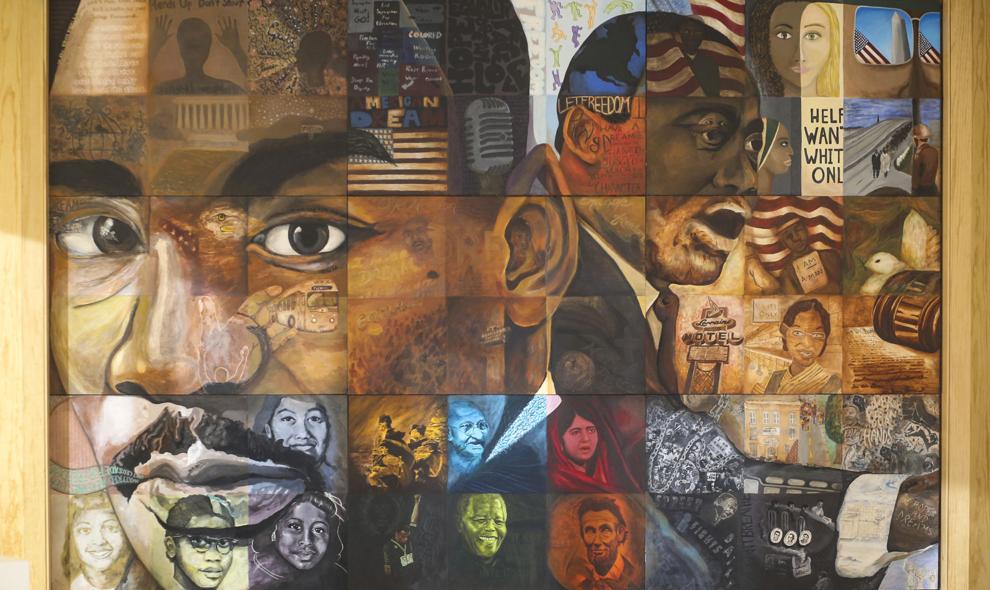 While nearly two-thirds of Newbury's portfolio is affordable housing, including affordable housing for seniors, Levy said "Market rate housing is the fastest growing (segment)."
Headquartered in West Des Moines, the company employs 250 people statewide, most of whom either operate its apartment complexes or work at the assisted/independent living facilities it owns in Des Moines and Iowa City.