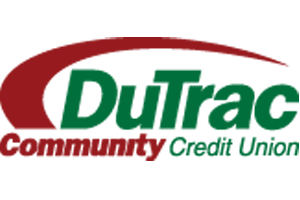 Chemical Credit Union and DuTrac Community Credit Union announced Monday that their boards of directors have agreed to merge the two Iowa credit unions.
In a joint news release, officials said the proposed merger would combine two financially strong, successful credit unions with shared northeast Iowa roots in the manufacturing industry. The proposed merger would create a $616 million credit union serving more than 43,000 members throughout 21 counties in Iowa, Illinois and Wisconsin.
DuTrac, headquartered in Dubuque, is a full-service community credit union owned by and serving more than 42,000 members. It has $603 million in assets and serves 21 counties in the Tri-State region with 12 locations, including branches in the Quad-City region.
The Clinton-based Chemical Credit Union is a full-service credit union owned by its more than 1,500 members. With $13 million in assets, it serves regular, retired and contract employees of Lyondellbasell Corp. and employees of Chemical CU, and its successor.
The combined entity will continue to be called DuTrac Community Credit Union. Andrew Hawkinson, DuTrac's current president and CEO, will continue in those roles.
The newly combined Dutrac will have 13 branches throughout a 21-county region bordering the Mississippi River. The merger is pending completion of the credit unions' due diligence process, regulatory approval as well as a vote by Chemical's members.
"Chemical has been actively exploring new strategies, including partnerships and merger, to bring our members greater value, broader product and service offerings and convenience over the long term," M. Pat Albrecht, Chemical's board chairman, said in the release.
Harlan Pedretti, DuTrac's chairman, said the credit union's similar roots, membership bases and cultural philosophies make the merger work. "We're on the same page in understanding our members' needs and finding ways to help them achieve their financial goals and dreams," he said, adding that the merger "will be a win-win for our members, sponsor companies, communities and employees."