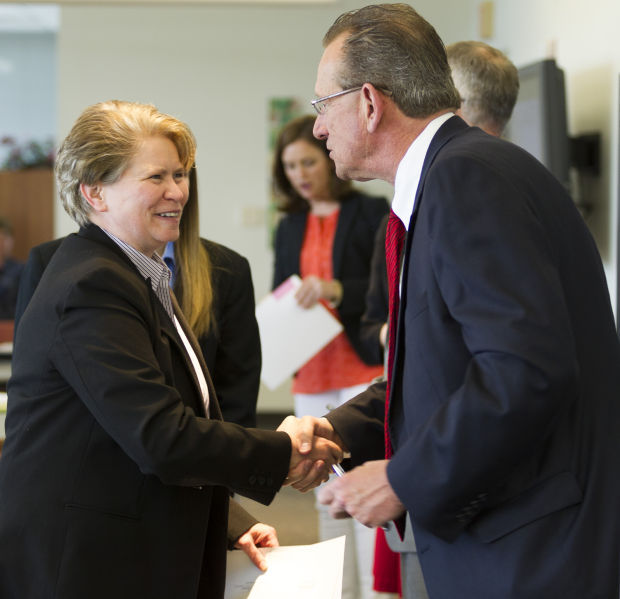 Quad-Cities Venture School, a six-week program for entrepreneurs and existing firms to test new business ideas, will begin its third round on Feb. 28.
Organizers are seeking entrepreneurs who want to refine their business ideas before taking them to market to attend Venture School. The deadline to apply is Feb. 6.
Venture School is a statewide program that emphasizes real-world entrepreneurship and innovation-based curriculum taught by serial entrepreneurs. It is offered in classrooms in the Quad-Cities, Iowa City, Des Moines and Sioux City. Locally, it is a partnership of the Quad-Cities Chamber, Eastern Iowa Community Colleges and the University of Iowa John Pappajohn Entrepreneurial Center.
"Venture School has been a great opportunity for us to combine our efforts with the work of the chamber to promote business growth in the Quad-Cities," said Eastern Iowa Community Colleges chancellor Don Doucette. "It is a robust program for any entrepreneur working to launch a business, it's an asset for our entrepreneurial community and one in which participants have found great value."
Since its launch here in 2015, 15 teams of entrepreneurs have completed Venture School. During the hands-on program, participants will pitch their business idea and receive feedback from mentors on a weekly basis, interview prospective customers to gain client insight, and learn the lean startup business methodology. Participants who complete the program use the insight and feedback they gain to develop and fine-tune their business model, increasing their odds of success by 20 percent.
"Entrepreneurs have gone through Venture School with new software platforms and apps, services targeted toward specific markets, and even established businesses testing out new products have found value in the process," said Julie Forsythe, the chamber's vice president of entrepreneurship and innovation.
Lloyd Kilmer, co-founder of Performance Learning, contributes his start-up success to his participation in Venture School. "The biggest misconception is that if you invent something great then the consumers will just come," he said. "The reality is, you don't know what customers want unless you talk to them and that was the biggest lesson of Venture School. Part of the curriculum is testing your idea with 100 potential customers and this makes all the difference."
Once selected, Venture School participants are invited to attend the statewide Venture School workshop Feb. 24 in Iowa City. Quad-Cities Venture School will meet at Eastern Iowa Community Colleges' Kahl Education Center, 326 W. 3rd St., Davenport. Classes will be 5:30-8:30 p.m. Feb. 28, March 7, 21 and 28, and April 4 and 11. The cost is $500 per team.