Follow-up file: Meadery expected to open in downtown Davenport this fall
With more breweries popping up across the Quad-Cities, Rick Harris is bringing something new to the market — a drink thought to be the world's oldest alcoholic beverage.
Owner of East Moline-based Bootleg Hill Honey Meads, Harris is opening the Quad-Cities' first meadery in downtown Davenport this fall. Davenport Realtor Pete Stopulos and Bettendorf businessman Jens Baker are renovating the historic building at 321 E. 2nd St., to include the meadery, a restaurant and loft apartments.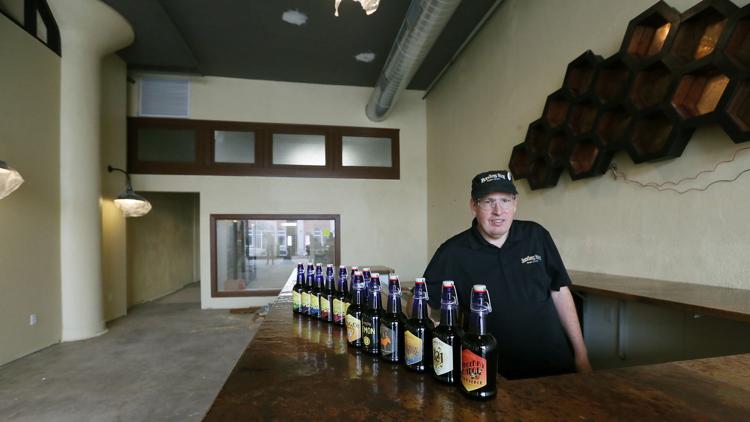 The bar will produce and sell mead, made by fermenting diluted honey. Harris said he flavors the natural, gluten-free mead with organic fruit and spices, and no preservatives. The bar will offer 12 different meads on tap, four beers and wine, he said.
"It's going to be something the Quad-Cities has never seen before," Harris said. "It'll be some place that's warm and inviting that people want to come back to. We believe we're going to be a draw for the whole area — a destination." 
Harris began his career as a home brewer in 1998, setting up shop in his East Moline basement. Harris maintains his house was built by a bootlegger in 1930 — hence the name Bootleg Hill. In the early 2000s, Harris tried his hand at making mead, which eventually became a full-time job.
Now, Bootleg Hill Honey Meads are distributed across dozens of locations in Illinois and Iowa, and sold in Hy-Vee stores and bars across the area.  
"Since 2014, I've done a lot of tastings and taken mead to different Hy-Vee and liquor stores in Iowa and Illinois, and there's a tremendous need for us," Harris said. "People want to come and visit, do a tour, see how mead is made and really learn about it."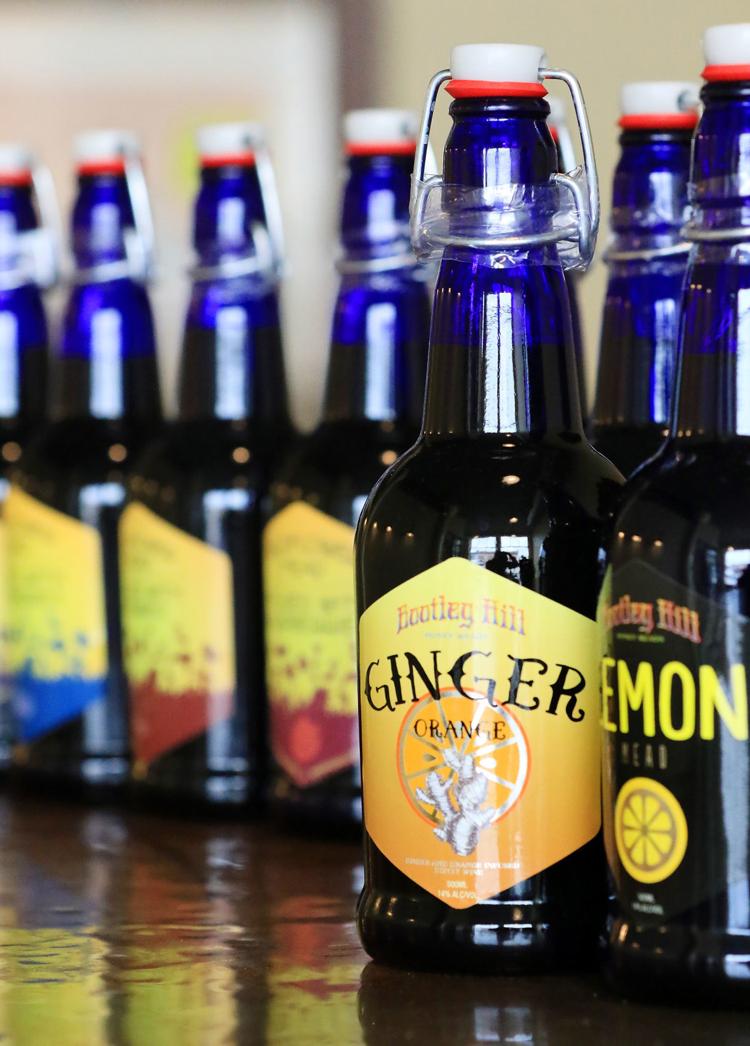 Next door to the meadery, local restaurant owner Mike Osborn will open a restaurant with his son. He will disclose more about the name or style of restaurant in the coming months.
Growing interest encouraged Harris to open a meadery and partner with Stopulos, who has been restoring the 1922 N.O. Nelson Manufacturing Co. building. Nelson occupied the building until 1934; in the 1940s, the Bruns and Davenport Seed company was housed there.
The seed company added bins and chutes, as well as a tower on the southwest corner, Stopulos said, which sent grain from the fifth floor to bins on the third floor. He's now building out the tower to be a three-story penthouse, which he calls "the most unique apartment in the Quad-Cities." The original grain shoots will be incorporated in both the penthouse and meadery, he said.
In total, there will be seven apartments on the second floor, with private roof decks, Stopulos said. The mix of two- and three-bedroom apartments should be ready for occupancy later this fall.
Stopulos said the $4 million renovation incorporates original, historic and modern features, and has received historic tax credits, plus federal and state housing credits.
"The history of our city is written in these walls of all the buildings down here that survived being demolished," he said. "It's our job to preserve them. And it's especially important to me because my grandfather was born two doors down in the Peterson Paper building parking lot. My family had a grocery store and that's where my grandfather, the first generation, learned to speak English."
Harris' meadery also unites the old with the new. Mead, which historians argue is the oldest fermented drink, is making a comeback. The number of meaderies in the United States doubled from 2013 to 2016, according to the American Mead Makers Association.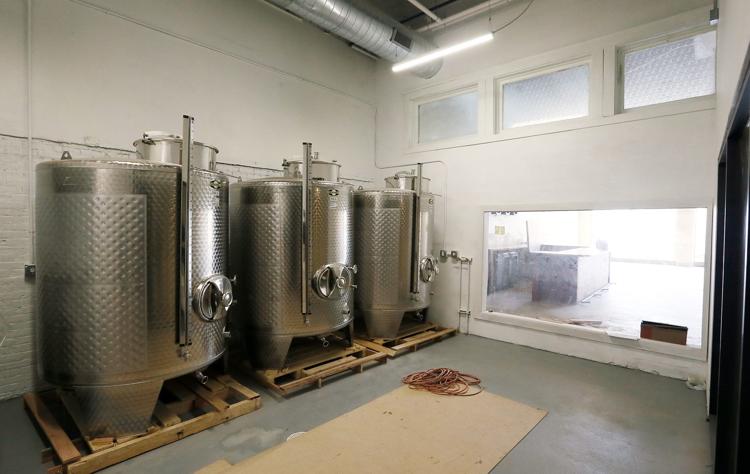 Harris attributes the popularity to the beverage's unique qualities. It's a gluten-free alternative to beer, offers a different taste than wine and varies in sweetness and tartness. The alcohol content can be as high as 20 percent.
Harris calls his meads a new take on an ancient drink," with flavors ranging from blueberry, ginger, cranberry orange and coffee.
With the closest meaderies in Chicago, Wisconsin and central Iowa, Harris expects to be the go-to meadery in the region. He hopes it's open by late September.