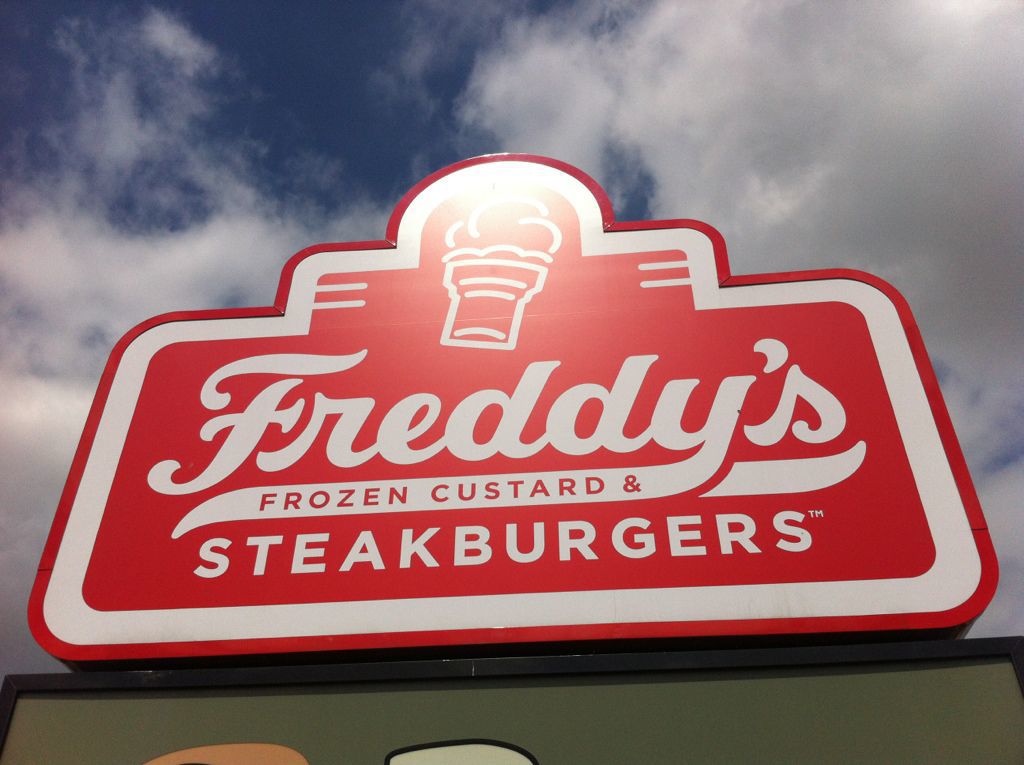 Freddy's Frozen Custard & Steakburgers, a Kansas-based casual restaurant, will make its debut this summer at Davenport's Village Shopping Center.
"The West Kimberly development corridor is home to a wide variety of retail businesses, restaurants and family-friendly entertainment venues that makes it a great fit for Freddy's," said Mike Young, franchise owner.
Construction is beginning on the new 3,300-square-foot, freestanding restaurant at 916 W. Kimberly Road. Crews demolished a former bank building on the site last week.
Rick Weinstein, vice president of NAI Ruhl Commercial Co., which represents and manages the mall, said the Freddy's site was built originally for Brenton Bank in 1988. It has sat vacant since Dutrax Community Credit Union relocated to a new site on West Kimberly Road in about 2014. The shopping complex was acquired that same year by Cap Realty, a New Jersey-based real estate company, he said.
Freddy's is the latest new business for the shopping center, which saw the openings of Pancheros Mexican Grill and Pet Supplies Plus this month.
Freddy's, founded in 2002 in Wichita, is known for its Steakburgers, Vienna Beef hot dogs and shoestring fries as well as its chocolate and vanilla frozen custard, churned fresh several times a day. The drive-thru restaurant will seat 100 customers and offer patio seating. 
The chain was founded by Scott Redler, brothers Bill and Randy Simon and their father Freddy Simon, a World War II veteran for whom the chain is named.
The future Davenport location is part of the company's expansion and will be the fourth Iowa store, joining stores in Cedar Rapids, Dubuque and Waterloo.
Earlier this month, Freddy's opened its 300th store nationwide in Indianapolis. With the opening of about 40 new locations last year, the chain now operates in 31 states from California to Pennsylvania, and Virginia down the East Coast to Florida.
Freddy's growth has been recognized by a number of national publications and rankings, including being named in the top 10 on Franchise Times magazine's Fast & Serious list for a fifth year in a row. Entrepreneur's Franchise 500 list named Freddy's for a sixth time, ranking No. 44. In 2017. Inc. Magazine's 500/5000 list of Fastest-Growing Private Companies also named Freddy's for a fifth consecutive year.
"Our team works hard to provide a relaxing environment in the restaurant, focusing on cleanliness and quality service," Young said.