The first female president in the Southern Professional Hockey League and the Quad-Cities Chamber of Commerce's CEO were awarded Thursday for their work empowering and mentoring women throughout their careers.
Thursday afternoon, Iowa-based Women Lead Change hosted its annual Athena and Male Champion of Change Awards luncheon at the Quad-Cities Waterfront Convention Center in Bettendorf. Gwen Tombergs, president of the Quad-City Storm, received this year's Athena Leadership Award, while Paul Rumler, president and CEO of the regional Chamber, was named the Male Champion of Change.
The Quad-Cities Athena Awards were founded 14 years ago by a group of women looking to shine a light on female leaders as a way to elevate the conversation about gender diversity and increase the number of women in leadership, according to Women Lead Change.
"An Athena leader is a man or woman who has achieved the highest level of professional excellence, gives back to their community, and in their body of work, lifts up and invites others to leadership — particularly women," said Andrea Conner, president of Athena International, during her keynote address. "Athena's vision for balanced leadership worldwide started with the Athena Award."
Tombergs, 60, was nominated for her efforts mentoring women throughout her career, which has included positions with Quad-City casinos, Lujack's, the Quad-City Times and Quad-Cities Chamber. In the sports industry, she has helped lead the Quad-City Thunder CBA Basketball Team, the Quad-City Sports Center, the New York Mets and now the Quad-City Storm — where she broke the glass ceiling for leadership in the southern league.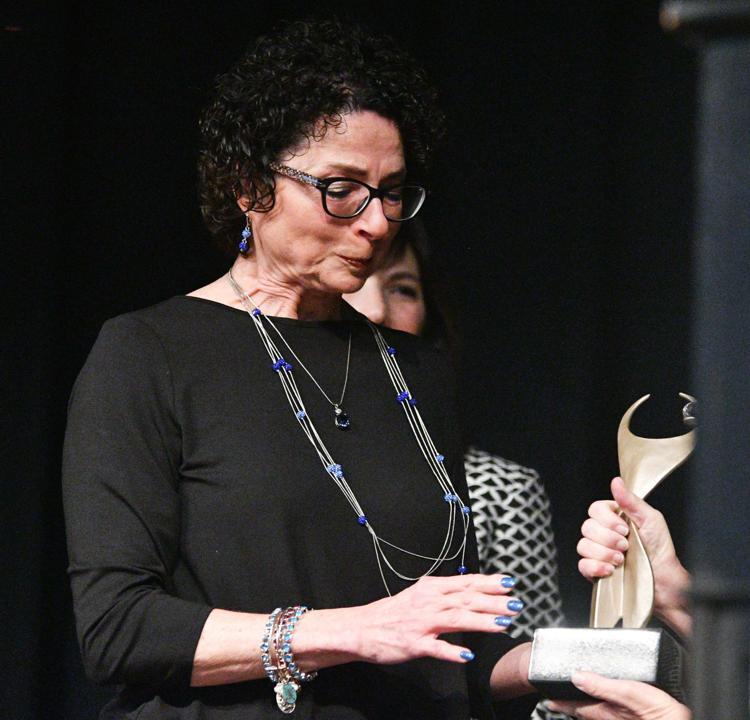 "To be an Athena nominee means I've been honored for my leadership ... but it also means I'm among the elite because (the past winners have) been acknowledged for how much they do for their community ... to mostly lead young women and show them the way that I was shown when I was younger," Tombergs said. "So it's a pretty big award."
The local hockey team president said she's "never been afraid to get involved," which helped put her on the path to leadership. 
A friend, Barbara VenHorst, the former president of Junior Achievement of the Heartland, previously said Tombergs has been "a tireless cheerleader for the region," while also working to help the women by whom she's surrounded achieve their goals. 
In accepting the award, Tombergs said, "Let's go change the world." 
Rumler, 39, who has served for one year at the helm of the Quad-Cities Chamber, was named the Male Champion of Change for his work to foster a diverse and inclusive organization. Under his leadership, 13 women have been hired or promoted within the Chamber. 
Rumler said he's working to increase the number of women on the Chamber's board, where around one-third of the directors are female.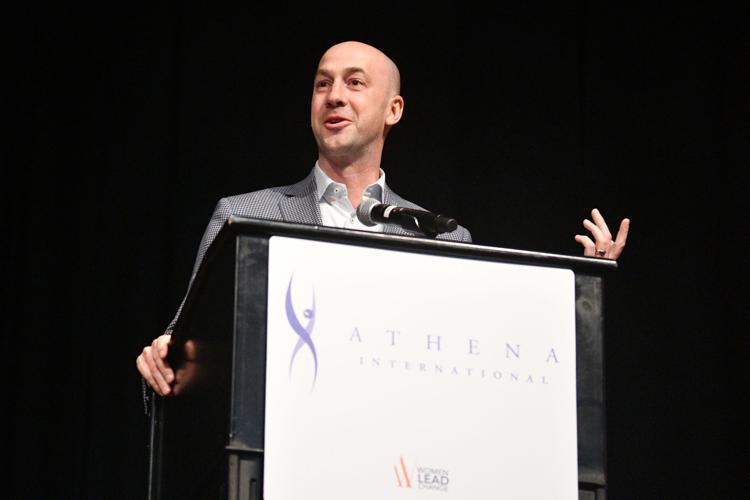 "I think it's still soaking in," Rumler said. "Athena means so much as a brand. It means that women are empowered and have the ability to fulfill their goals and aspirations just like everybody else. For me to be nominated alongside many great women ... and to know I played a part in people's development and success, really hits home that I'm doing my job." 
The Waterfront Convention Center on Thursday was filled with around 300 Quad-City business leaders, executives and female trailblazers, including Maggie Tinsman, a former state senator from Bettendorf, and past Athena winner. She also co-founded 50-50 in 2020, a group that is trying to convince more women to run for office. 
"I think it's very important to encourage women to be not only leaders — which all of these women are — but to be recognized as leaders by the whole community, males as well as females," said Tinsman. 
In addition to Tombergs, this year's Athena nominees included: Nancy Ballenger, Isle Casino Hotel Bettendorf; Dr. Argrow "Kit" Evans-Ford, Argrow's House of Healing and Hope; Janet Sichterman, Kent Corp. and Trinity Regional Health System; Dr. Heidi Storl, UnityPoint Health and Augustana College. 
The other Male Champion of Change nominees were Jay Justin, CEO of Big Brothers Big Sisters of the Mississippi Valley, and Daniel Portes, chairman and CEO of Management Resource Group Ltd.
040519-qct-fea-athena-001a.JPG
040519-qct-fea-athena-005a.JPG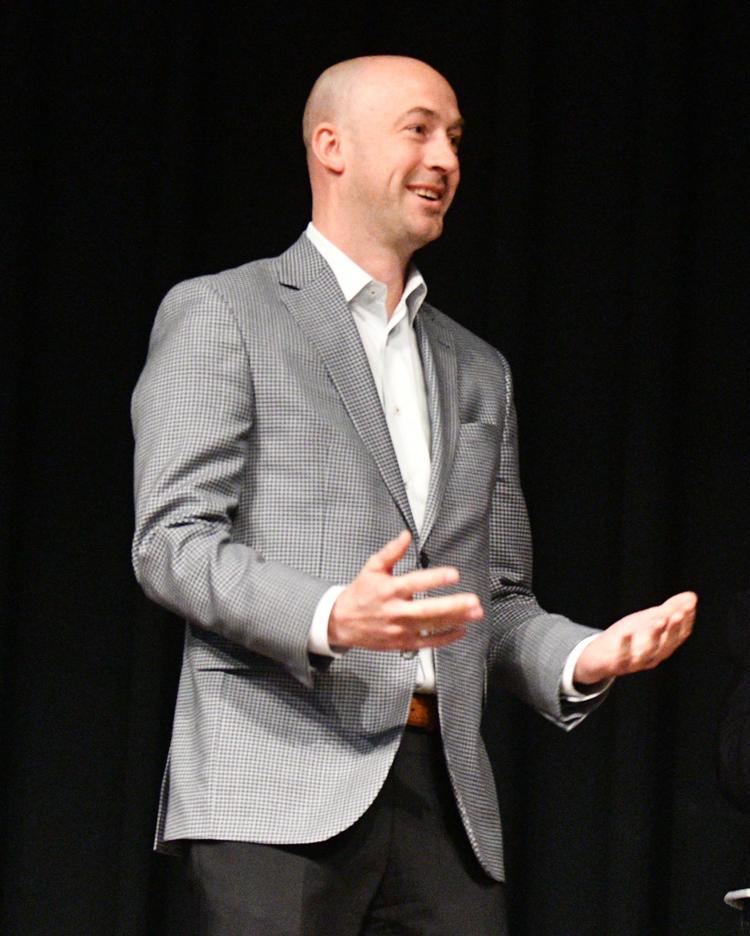 040519-qct-fea-athena-009a.JPG
040519-qct-fea-athena-010a.JPG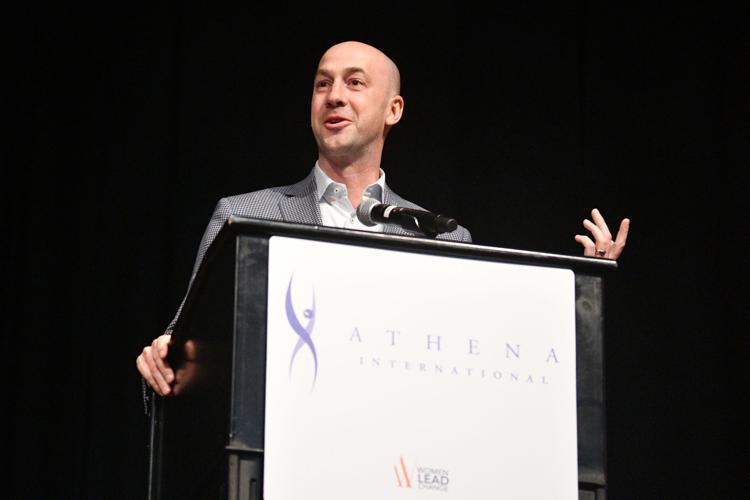 040519-qct-fea-athena-015a.JPG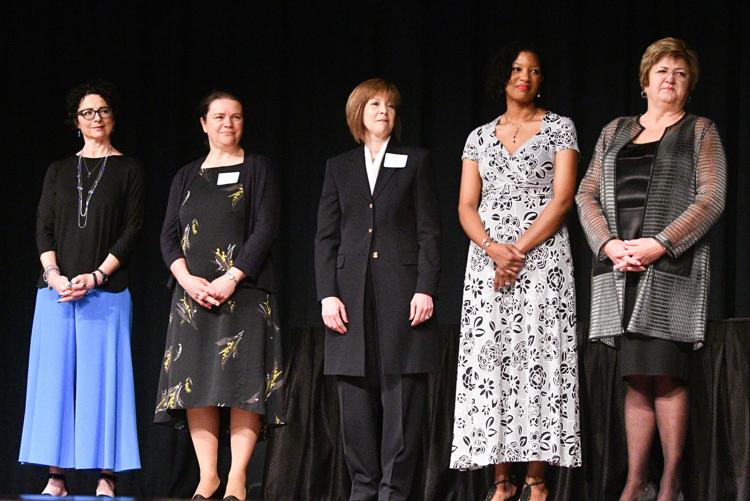 040519-qct-fea-athena-022a.JPG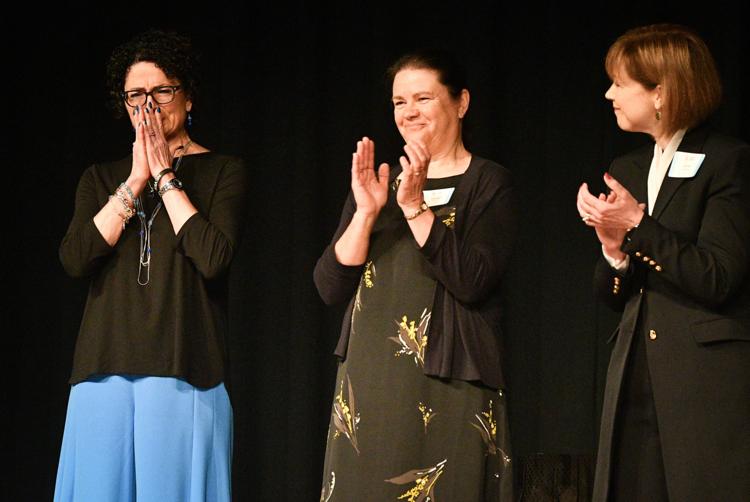 040519-qct-fea-athena-024a.JPG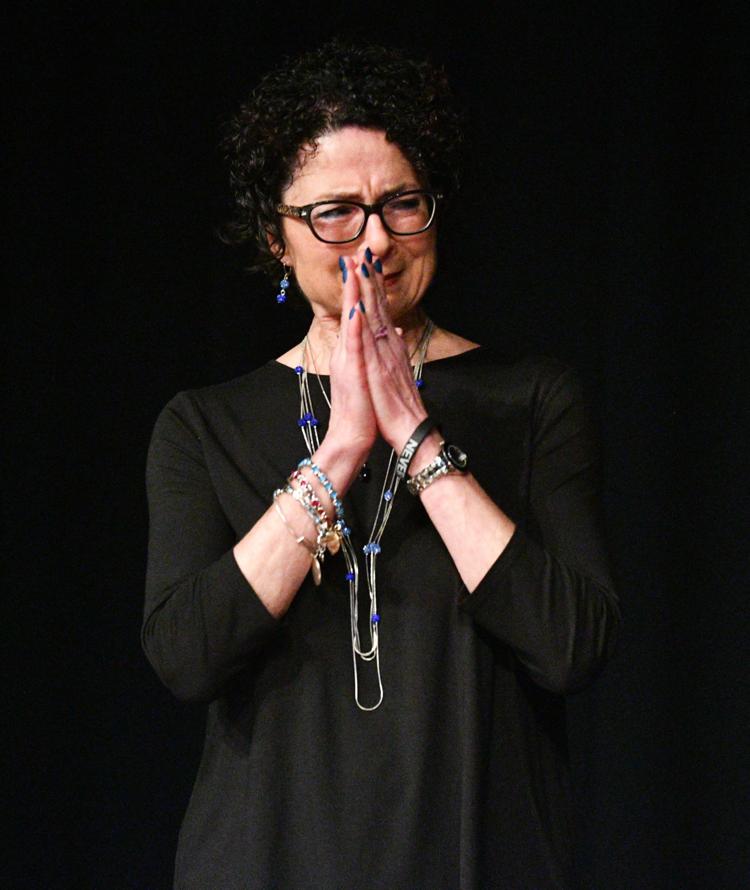 040519-qct-fea-athena-026a.JPG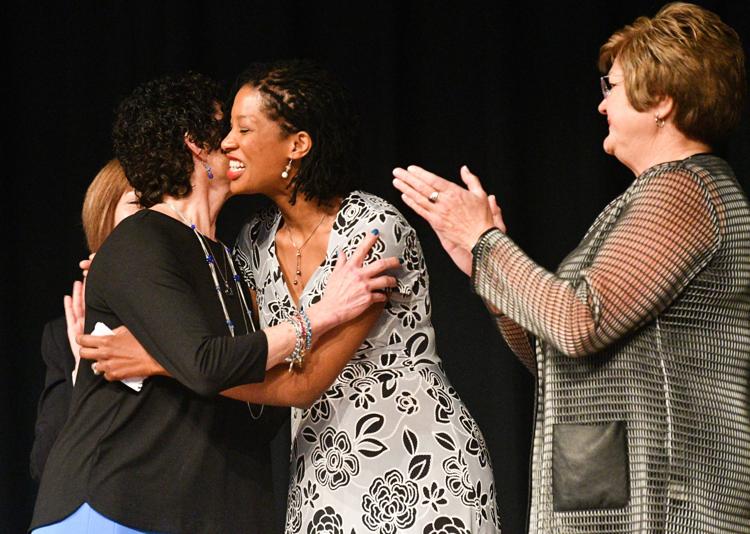 040519-qct-fea-athena-027a.JPG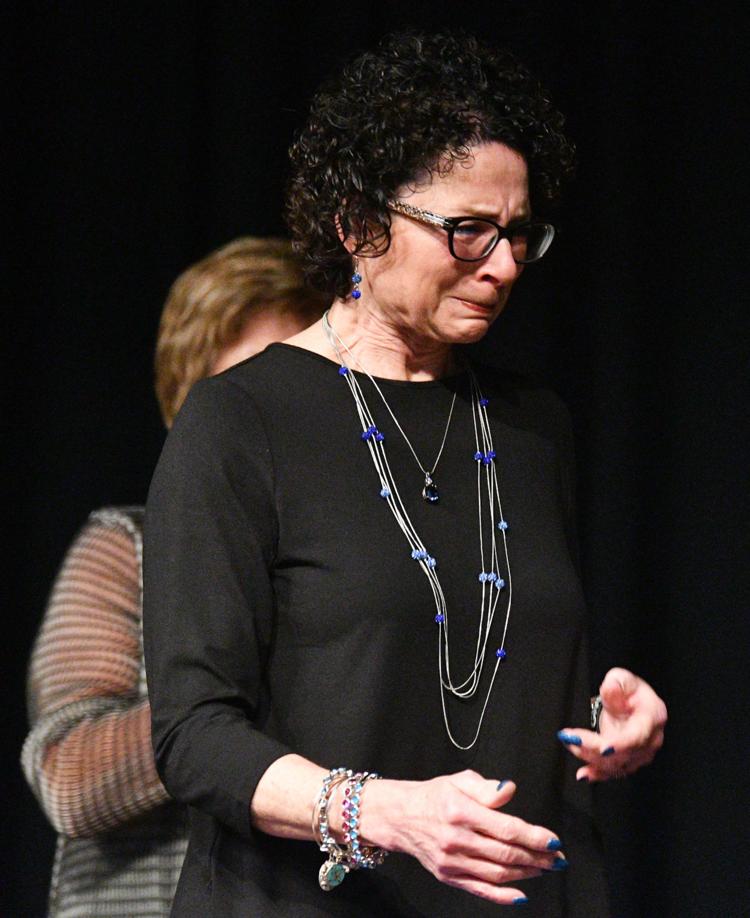 040519-qct-fea-athena-028a.JPG
040519-qct-fea-athena-029a.JPG
040519-qct-fea-athena-031a.JPG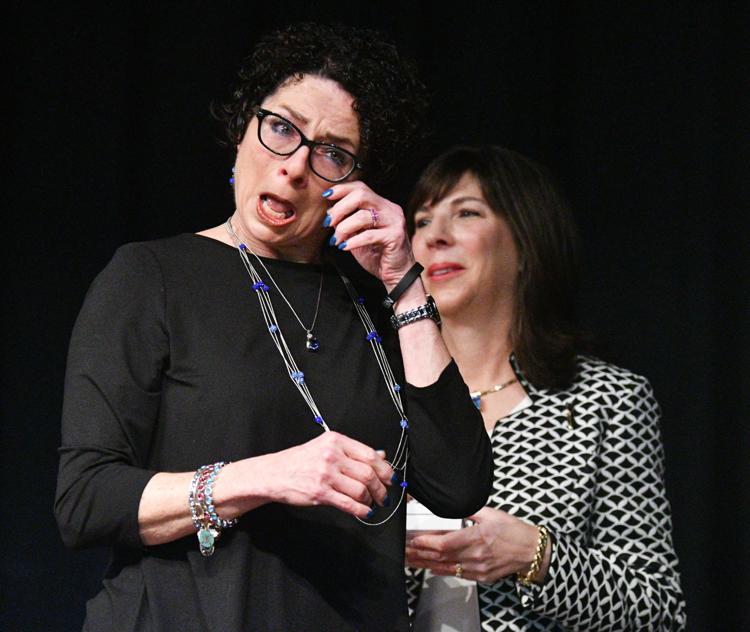 040519-qct-fea-athena-034a.JPG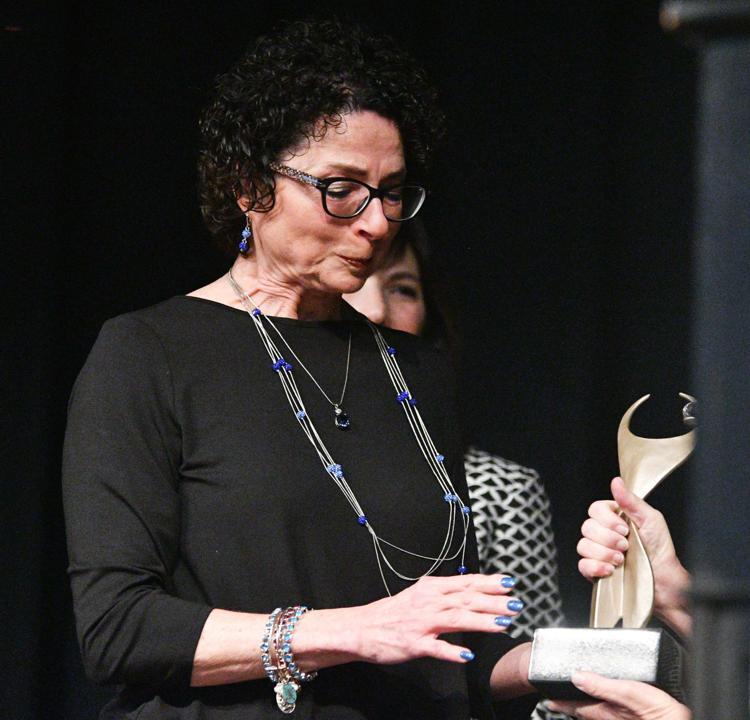 040519-qct-fea-athena-037a.JPG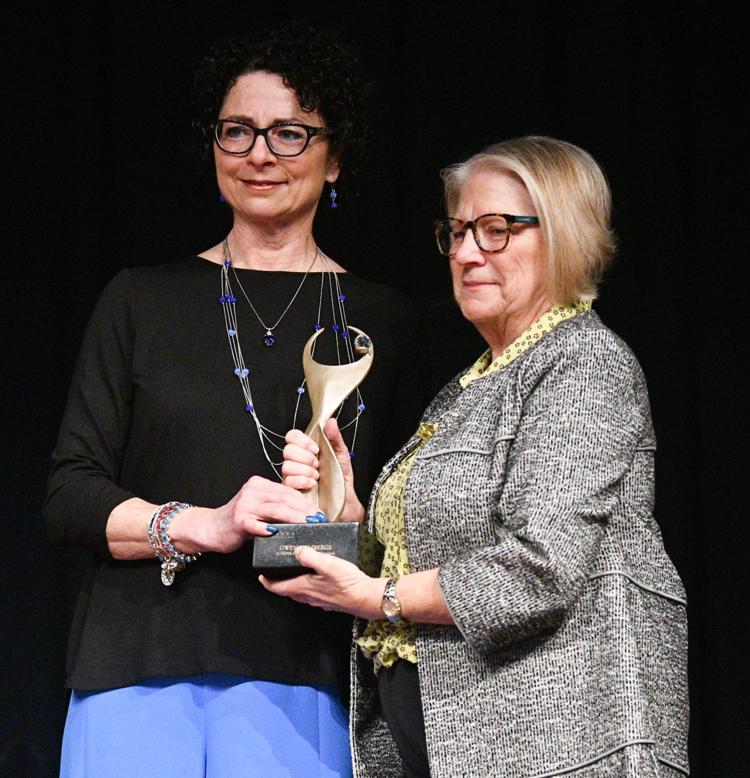 040519-qct-fea-athena-039a.JPG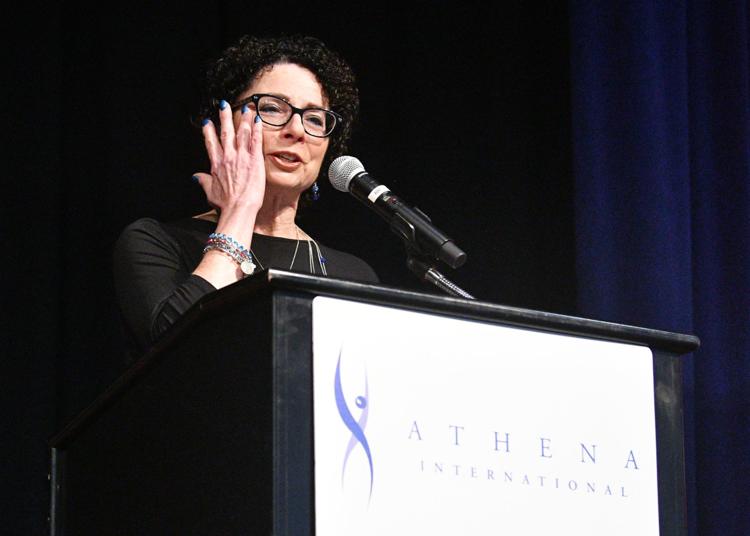 040519-qct-fea-athena-045a.JPG