All those television reports showing exhausted nurses in crowded ICU units with tubes and beeping monitors, treating COVID-19 patients on ventilators to keep them breathing? Yes, that's exactly how it is.
"It's been overwhelming," Renee Feldpausch, an ICU charge nurse at UnityPoint-Health Trinity Rock Island, said Wednesday, about halfway through her 12-hour-plus shift.
"I am very tired. Physically and mentally, the drain is awful. I have nurses who are very distraught. It's the mental exhaustion that has a majority of our staff distressed."
As a charge nurse, Feldpausch, 53, manages the day-to-day operations of the unit during her shift at the UnityPoint Health hospital. All admissions, discharges and placements go through her, and she supervises the staff.
In addition, she takes a patient or two herself because she thinks it is important for managers to have hands-on experience. While previously that patient might have been someone coming out of heart surgery, these days it is more typically a COVID-19 patient. And she has three.
Is that normal? "Now it is," she said. "That's the new normal."
Best practices in ICU call for two patients per nurse with the exception of a limited number of patients who are one-to-one based on certain equipment they have in use.
Feldpausch, of Davenport, has been a nurse for nearly 30 years and the current crisis is by far the most demanding, stressful and difficult she has ever experienced.
Since the pandemic began in March, Trinity has enlarged its Intensive Care Unit from 20 beds to 42, in three different units. An additional eight beds are available if needed.
On Wednesday, ICU nurses were caring for 24 patients, 21 with COVID-19. Of those, nine were on ventilators. In mid-afternoon, one of them coded, meaning the patient either stopped breathing or their pulse stopped, sending out a message over the unit floor for all hands on deck.
"This was something we weren't prepared for," Feldpausch said of the pandemic. "It surprised all of us, really." As she and others watched and read reports about outbreaks in February on the East and West coasts, "no one knew what we would see," she said.
When the first wave hit the Quad-Cities in March, it was a shock. But the uptick now is worse, she said.
It began in July. Feldpausch was off for the Fourth, and when she came back, "the next week was horrible."
By that she means an increased number of patients with rapidly plummeting health.
"They'd come in walking and talking and deteriorated quickly," she said. "Our interventions weren't enough. There was no rhyme or reason. And people would be coming in two, three, four at a time."
One of the most difficult aspects of a nurse's job during this time — and a primary cause of mental exhaustion — is having to tell families that they can't see their loved ones. This includes people "who have been married 60, 70 years, they're elderly, old and they've never been apart before," she said.
And day after day, nurses have to explain over the telephone to family members who can't see their loved one, just how sick their loved one is. If the family member could see their loved one they would get a better idea, but nurses have to try to put it into words. Over and over. Again and again. And yes, they are doing everything they can.
"It's very, very difficult," Feldpausch said. "It's horrible. It's hard on us being in the middle. We know how hard it is for people to not be in the hospital with their loved ones."
Sometimes a nurse will come up to Feldpausch and say, "'I don't know what to do anymore.' They'll say, 'I need five minutes. I need a place to go (where there is) no beeping.'"
How does Feldpausch manage a 12-hour day when she's constantly on her feet with no down time?
She chuckles and says she doesn't remember a 12-hour day. Her days are always longer.
As a charge nurse, she routinely stays over to make sure charting is finished or to perhaps help with a recently admitted patient who needs to get stabilized, rather than drop that responsibility on someone just coming on shift.
"It depends on the day," she said. "Patients don't come in on a schedule."
Sometimes she'll "stay over to fill a four-hour gap," rather than have another nurse assigned four patients. "You don't want to leave a nurse with four patients," she said.
Does she go home and crash, sleeping until the next shift? No, "you don't want to waste that day off," she said. She tries to get outdoors as well as cross off jobs that need doing around her house. "It's like any job where you juggle."
She also is mindful of making the most of every day. "You have to live every day, you truly do."
Help from other departments, the public
The extra load with COVID-19 patients has been lightened somewhat by nurses from other departments helping in ICU, Feldpausch said.
"We've tried to look at areas where we could maximize staff for the largest number of patients.
"We've been very lucky," she said. "We've had nurses and non-nurses from OB and peds" and elsewhere come to assist. They typically have paired with ICU nurses to be another set of hands. "We've had tremendous help," she said. "We would never have made it otherwise. No way."
As for help for the exhausted nurses themselves, Feldpausch said they try to support each other.
"Our chaplains come down and do daily prayers," she said. "You can have faith and not be religious. And we're grateful and so blessed with our patients sending us letters. And schools send us cards. They are so kind. And some just make you laugh."
Personally, Feldpausch tries very hard to leave her work in her car. "You have to try not to think about it," she said. "Some people can't shut it off. They worry." 
She "quit watching the news some time ago" because it was all bad.
She's stumped by some of the public's reaction toward the virus.
"Some people still don't believe it," she said. "I don't know what they think we're doing here."
When she sees people without a mask, "I have a hard time," she said. "I don't understand that. I try not to judge. I quit trying to figure people out a long time ago.
"We have seen people not doing the right thing from our leadership on down, and by that I mean in our country, not our hospital.
People not affected by the virus don't understand how sick people can be and, even after they are off ventilators, how long the recovery and rehab can be.
How her life has changed, her hopes
Because her two children are adults living on their own, she never had to worry about contracting the virus and unwittingly bringing it home before she knew she had it. And she never has contracted it.
"I'm more careful than I was," she said. "I'm more careful in the grocery store, what I touch and what I don't touch. I'm not a germaphobe, but I'm doing more hand washing, being careful, being smart. I'm doing more grocery delivery and online shopping."
And, when the weather was still nice, she and co-workers would meet outside, maybe in someone's backyard, to share food and drinks from a safe distance apart.
"Our work family is a huge part of who and what we are," she said.
Like everyone, she misses close contact with family and friends. She has a great-niece who was born last December that she hasn't gotten to know. "You can 'Zoom,' but it's not the same."
She has a group of high school friends who typically go on a trip together every year, and "we didn't go last year."
She also has a lot of friends in DeWitt, where she lived previously, and "we do phone calls, but (like 'Zoom') it's not the same."
When the pandemic is over, she hopes that "one positive twist is that we get more nurses out of this.
"We were having difficulty getting people into nursing as it was. I'm fearful of this. But it's such an amazing profession. And with a license, you can do so many different things."
She also hopes that people will see that "we pulled together as a health care nation and did the best we could with what we had.
"I don't know that we could do better. We are doing the best we can."
ICU nurse
120920-qc-nws-nurse-39.JPG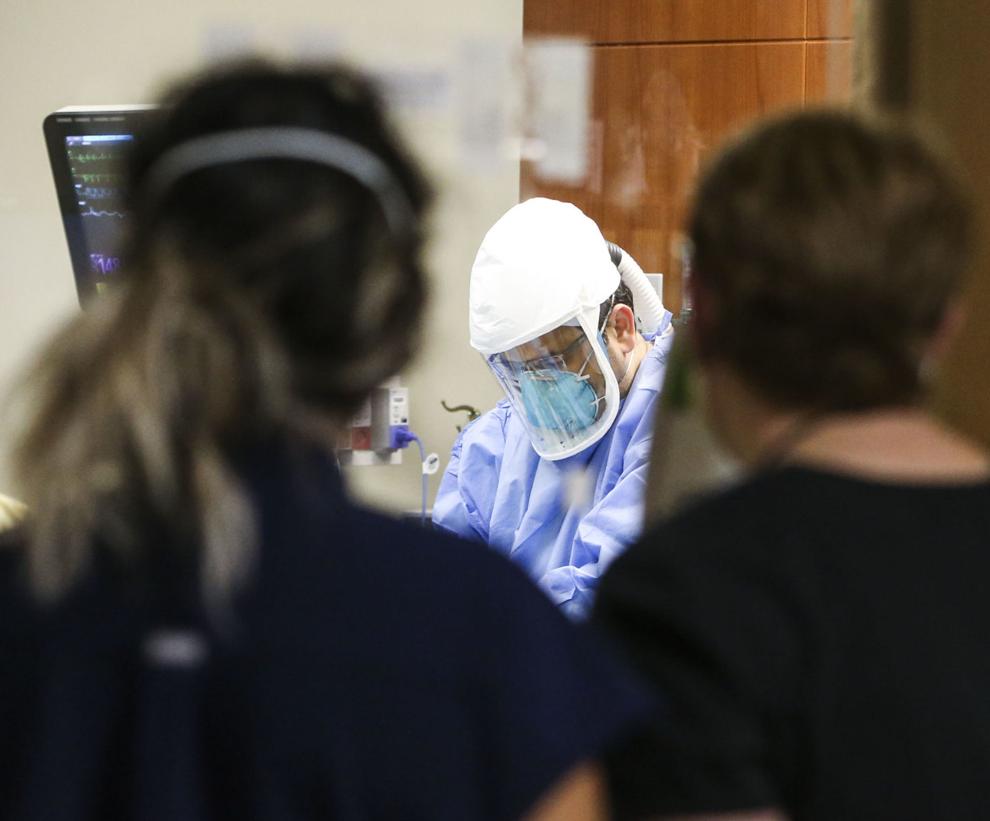 120920-qc-nws-nurse-11.JPG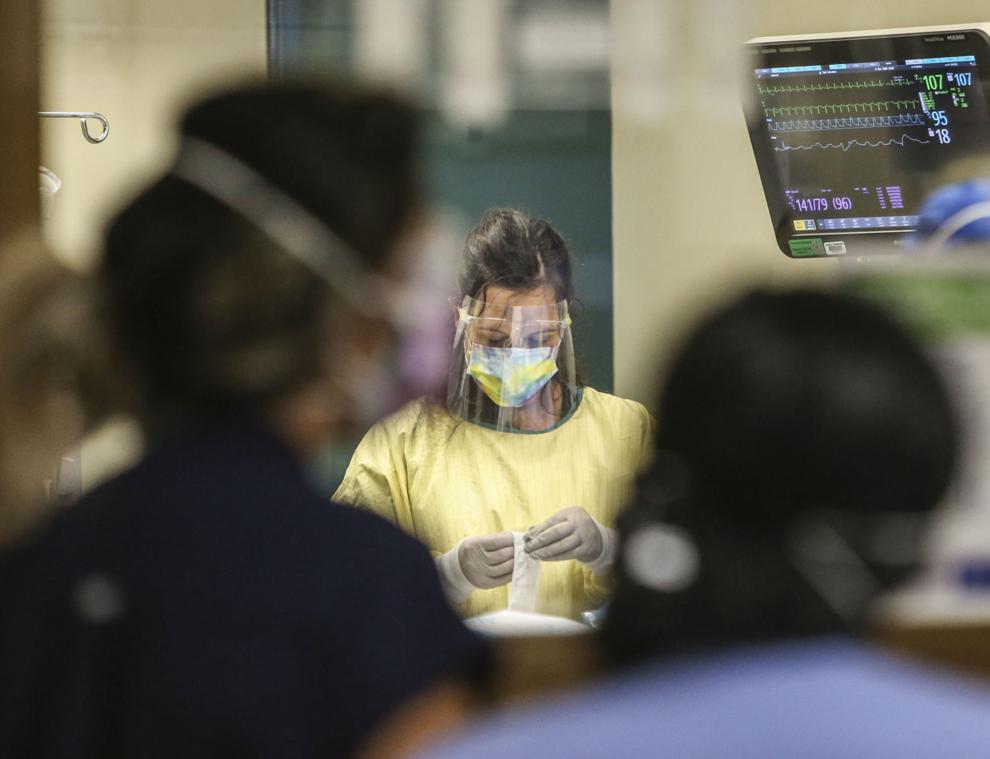 120920-qc-nws-nurse-15.JPG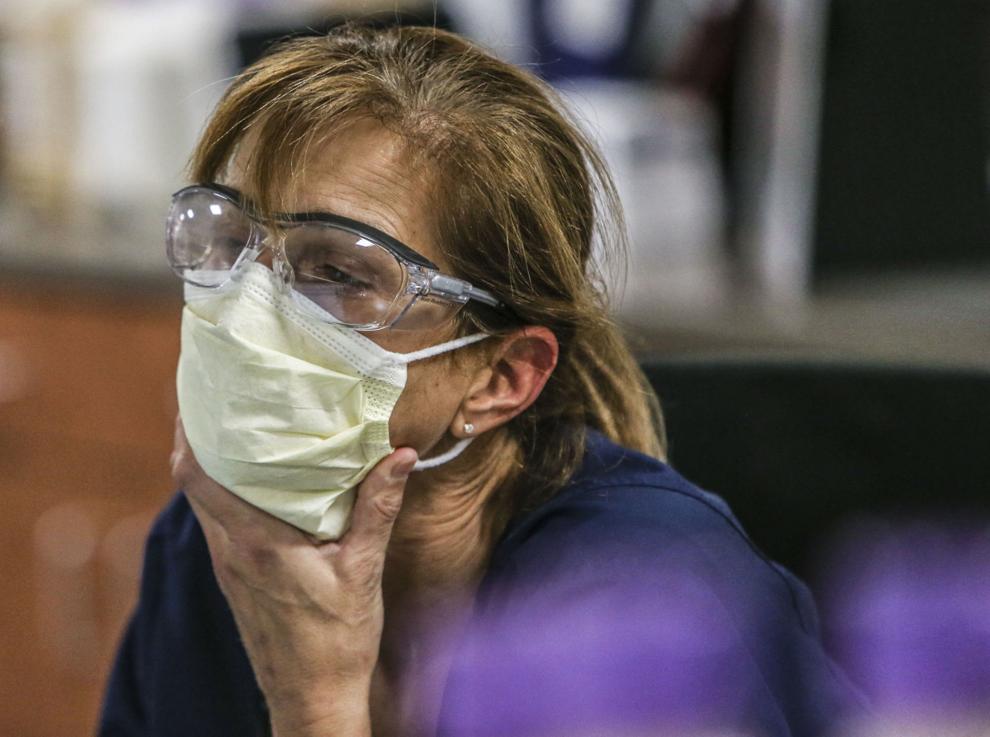 120920-qc-nws-nurse-01.JPG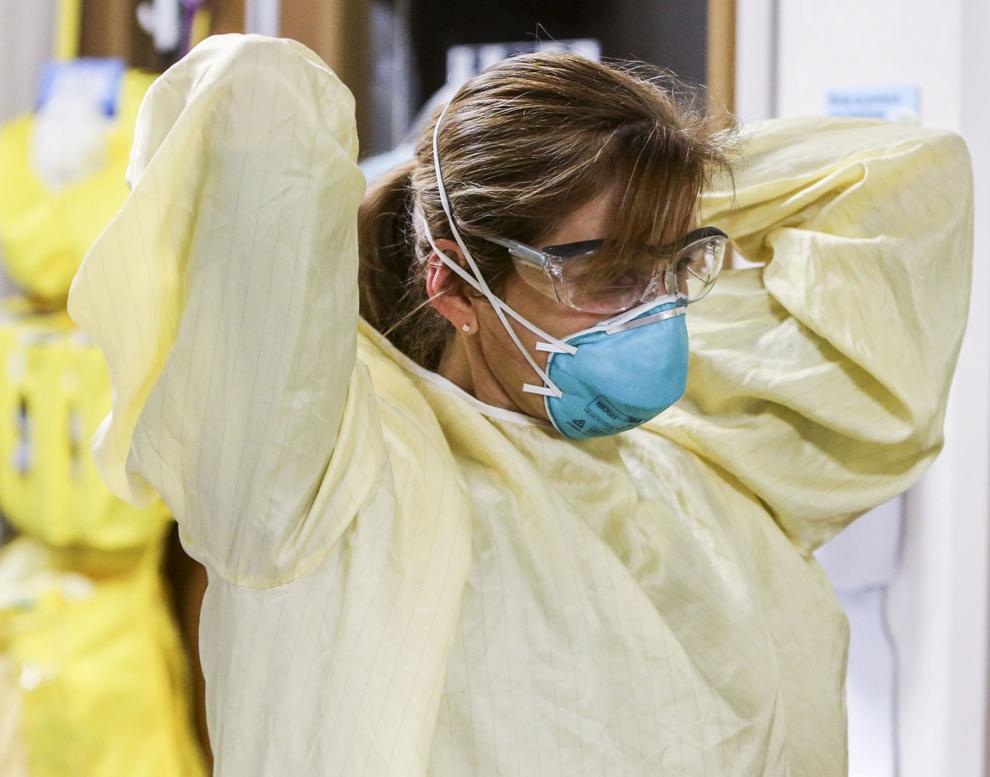 120920-qc-nws-nurse-16.JPG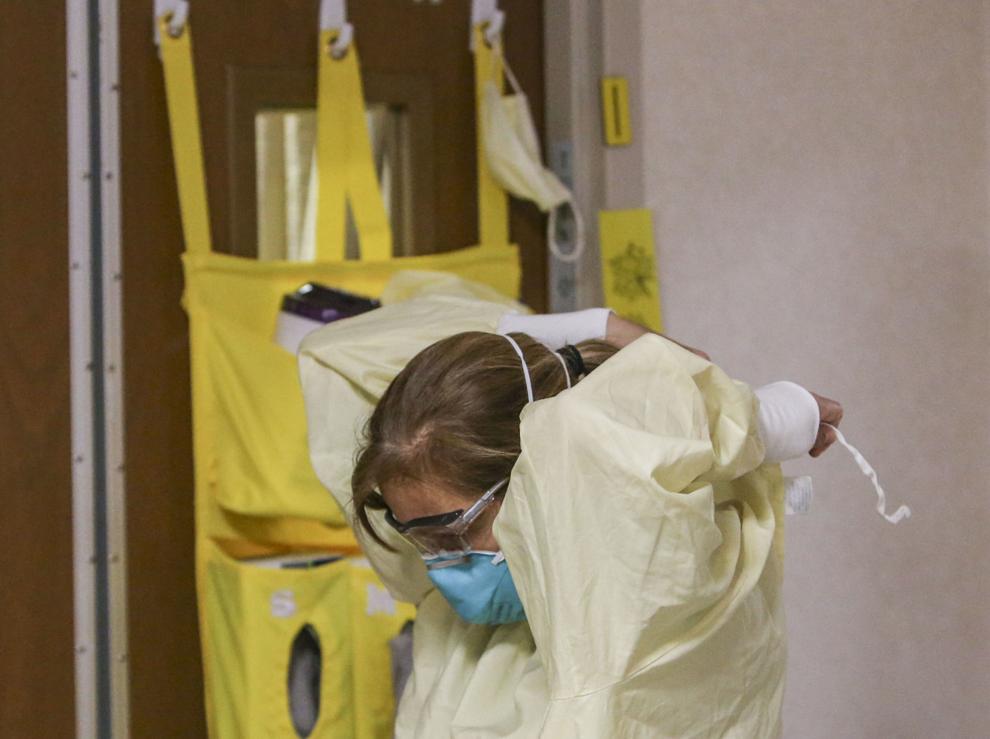 120920-qc-nws-nurse-13.JPG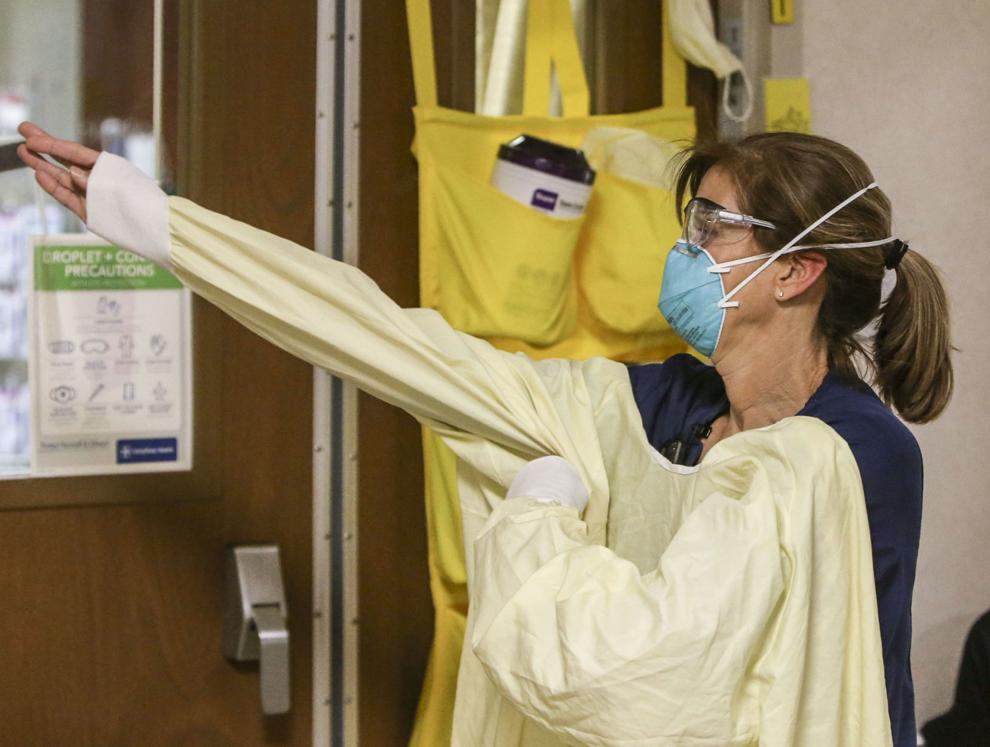 120920-qc-nws-nurse-03.JPG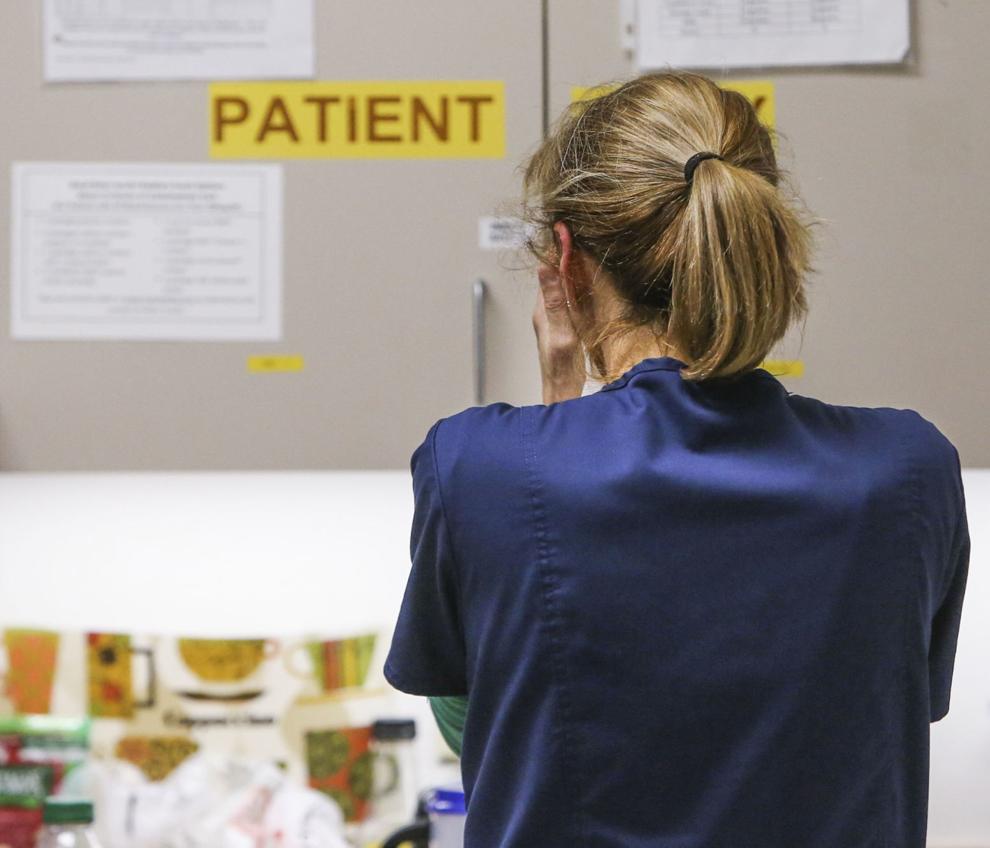 120920-qc-nws-nurse-02.JPG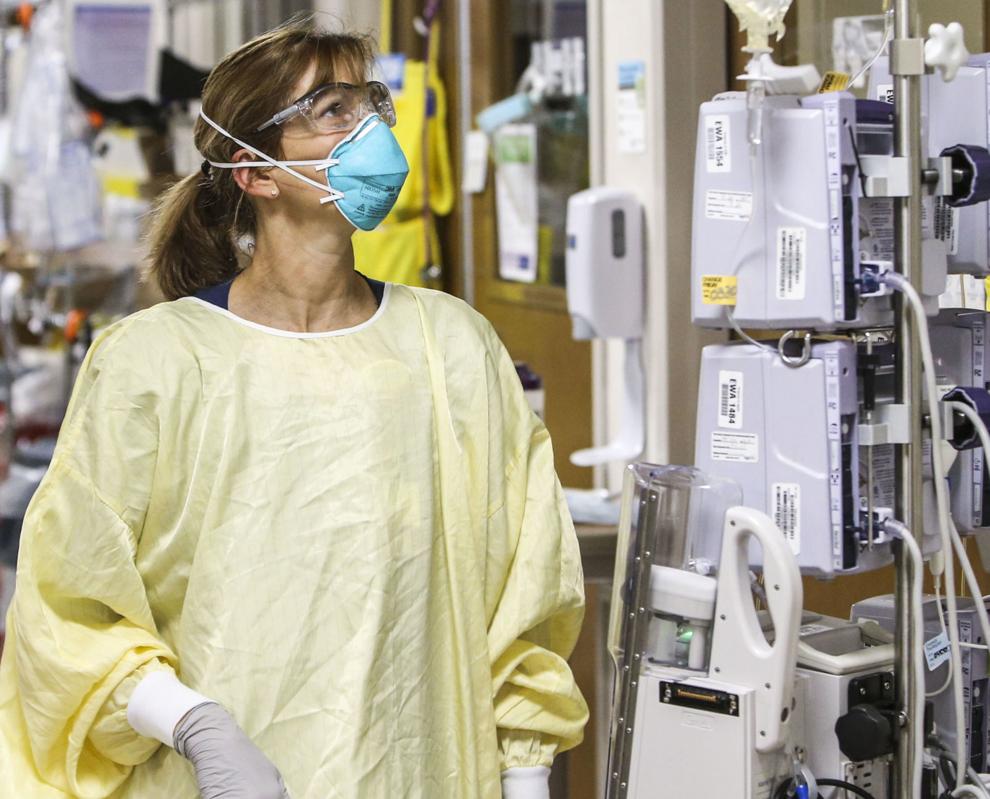 120920-qc-nws-nurse-06.JPG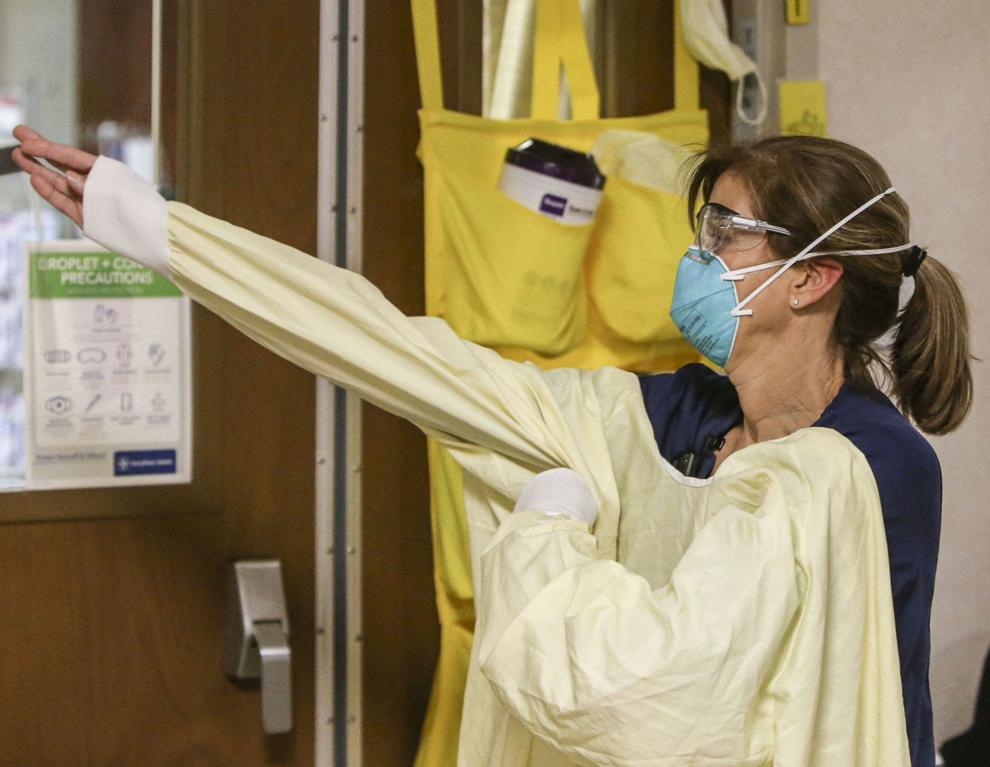 120920-qc-nws-nurse-14.JPG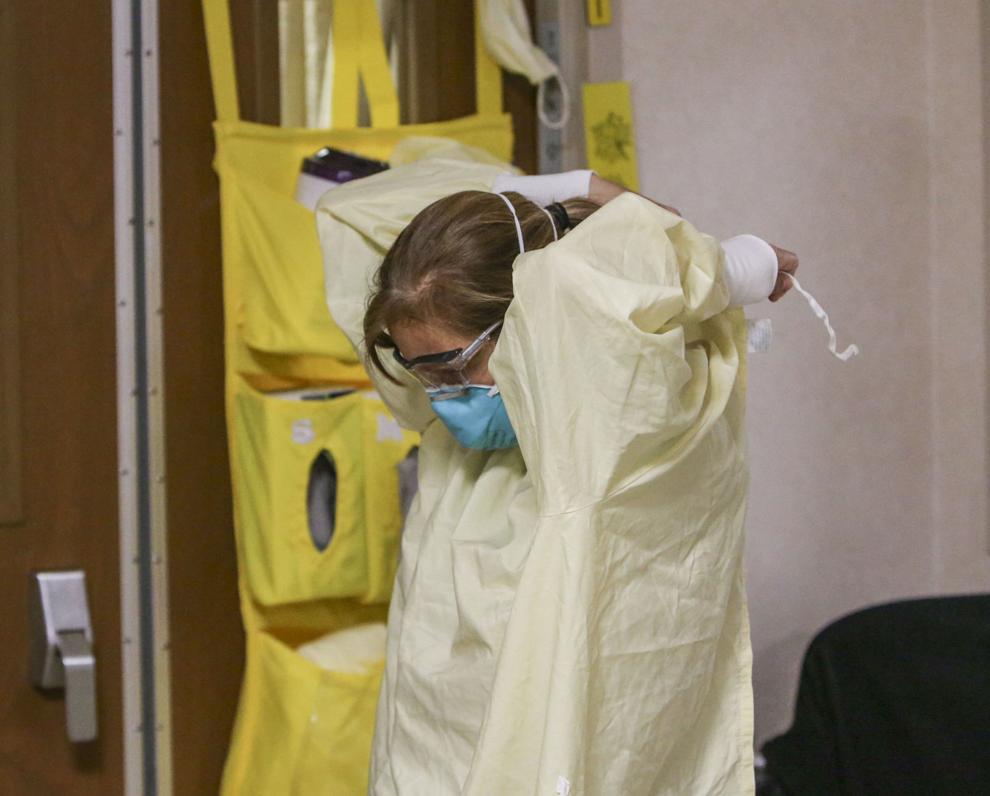 120920-qc-nws-nurse-12.JPG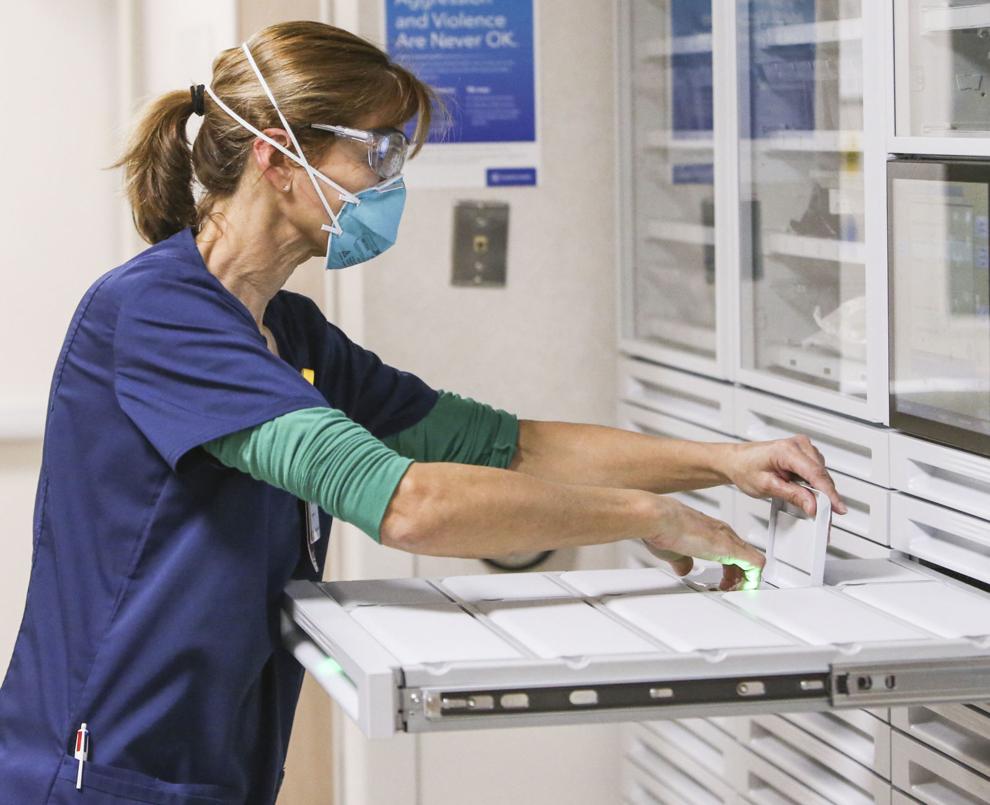 120920-qc-nws-nurse-19.JPG
120920-qc-nws-nurse-18.JPG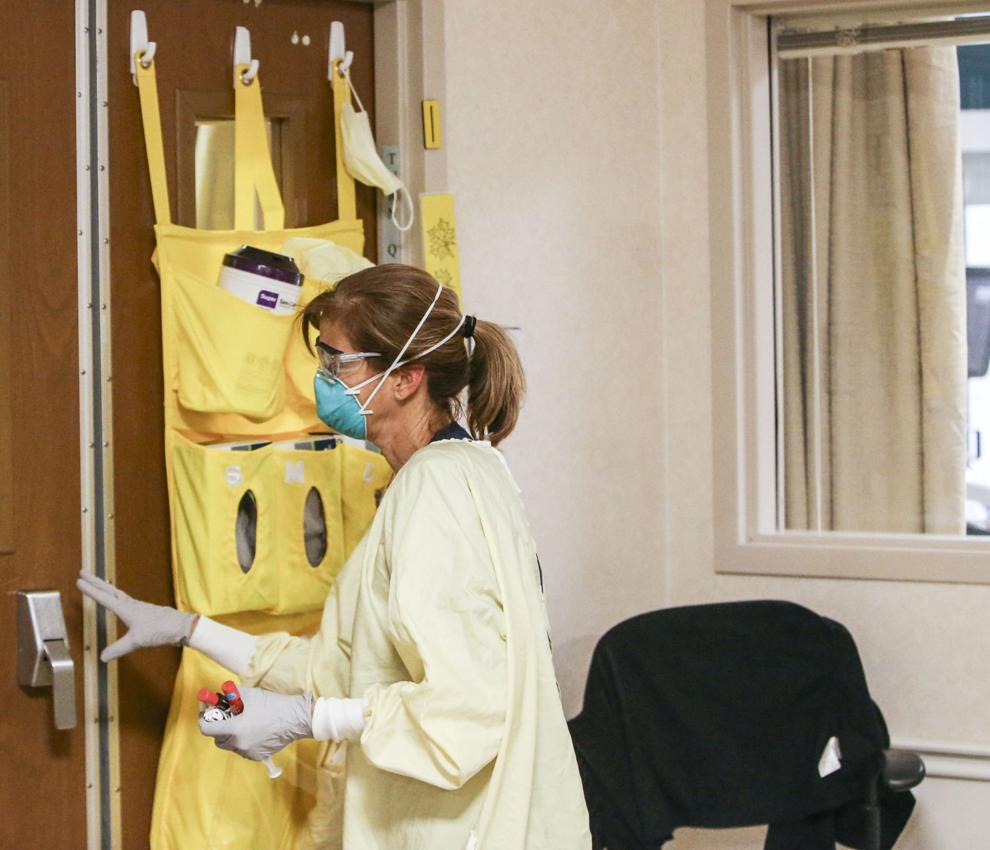 120920-qc-nws-nurse-08.JPG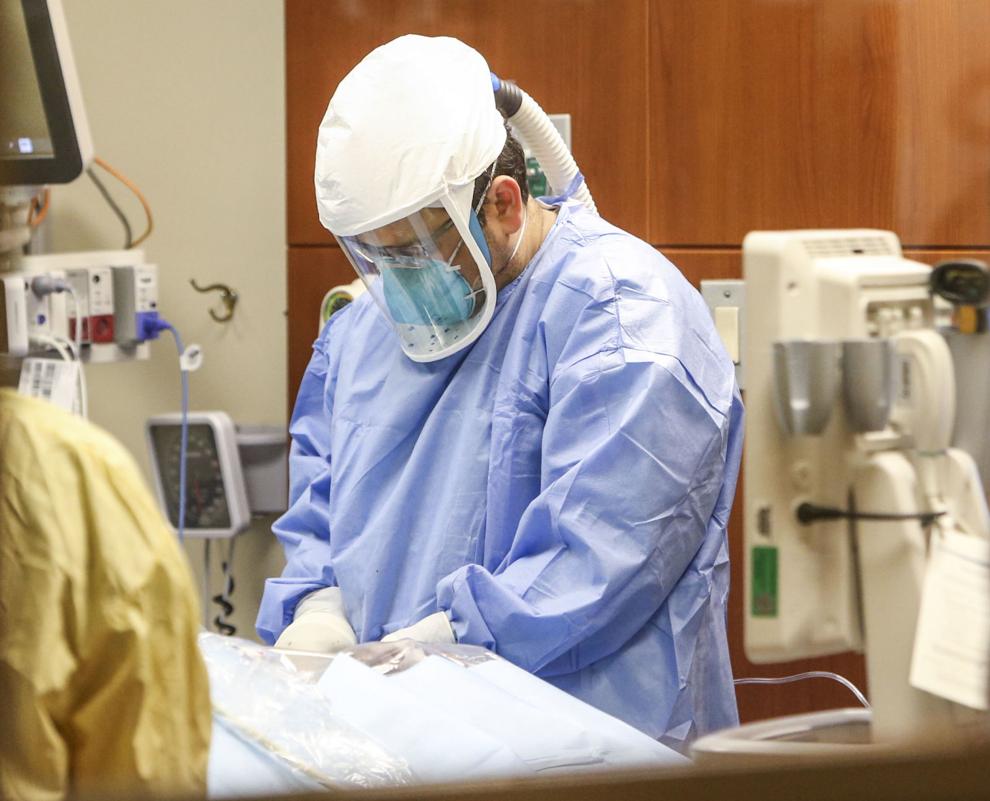 120920-qc-nws-nurse-04.JPG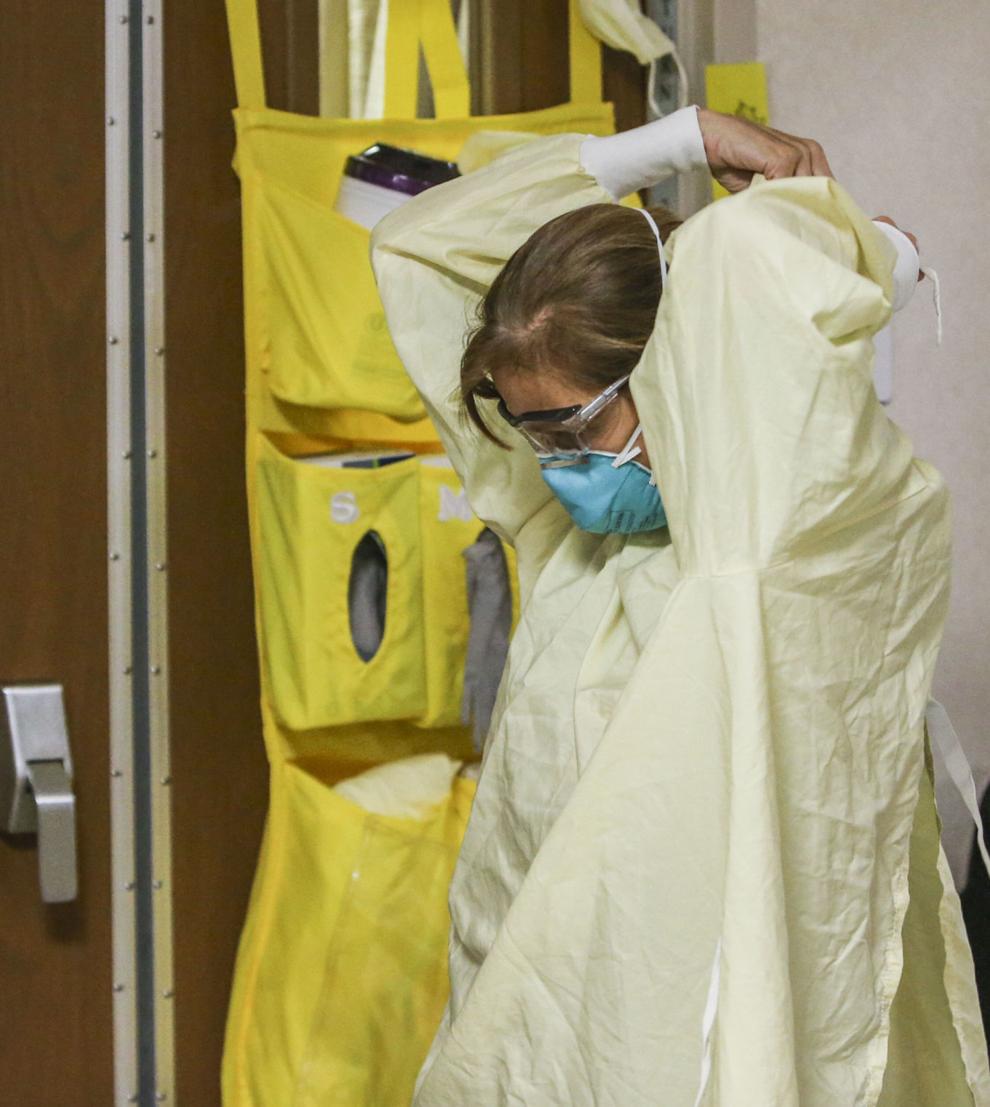 120920-qc-nws-nurse-17.JPG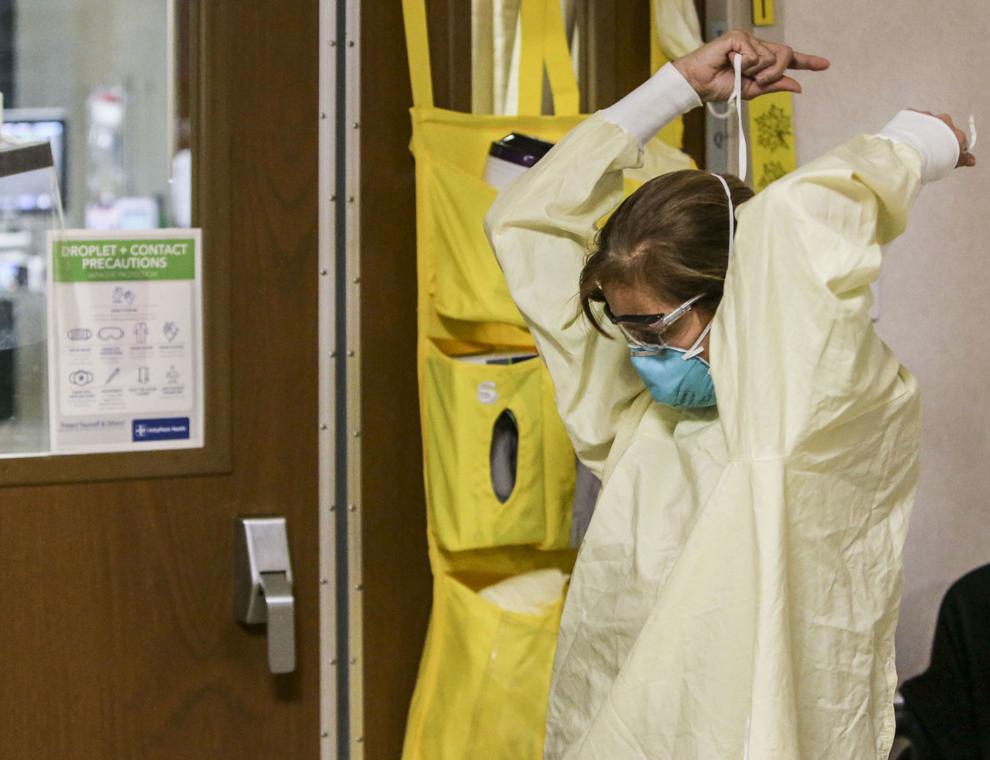 120920-qc-nws-nurse-07.JPG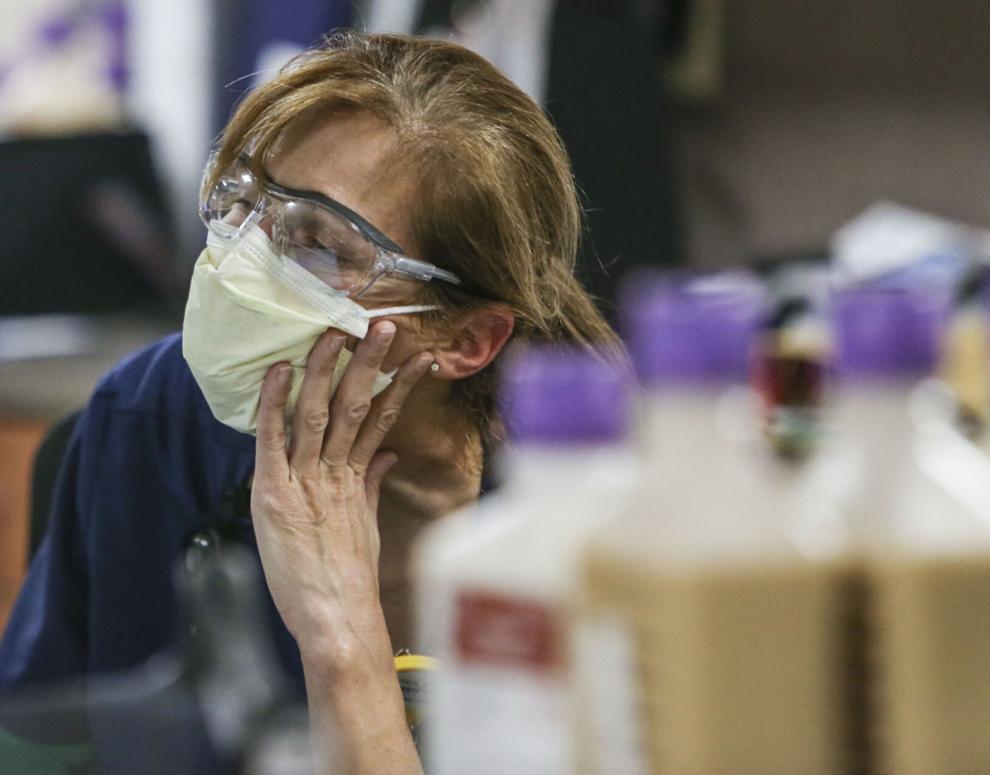 MDA MAIN 120920-qc-nws-nurse-10.JPG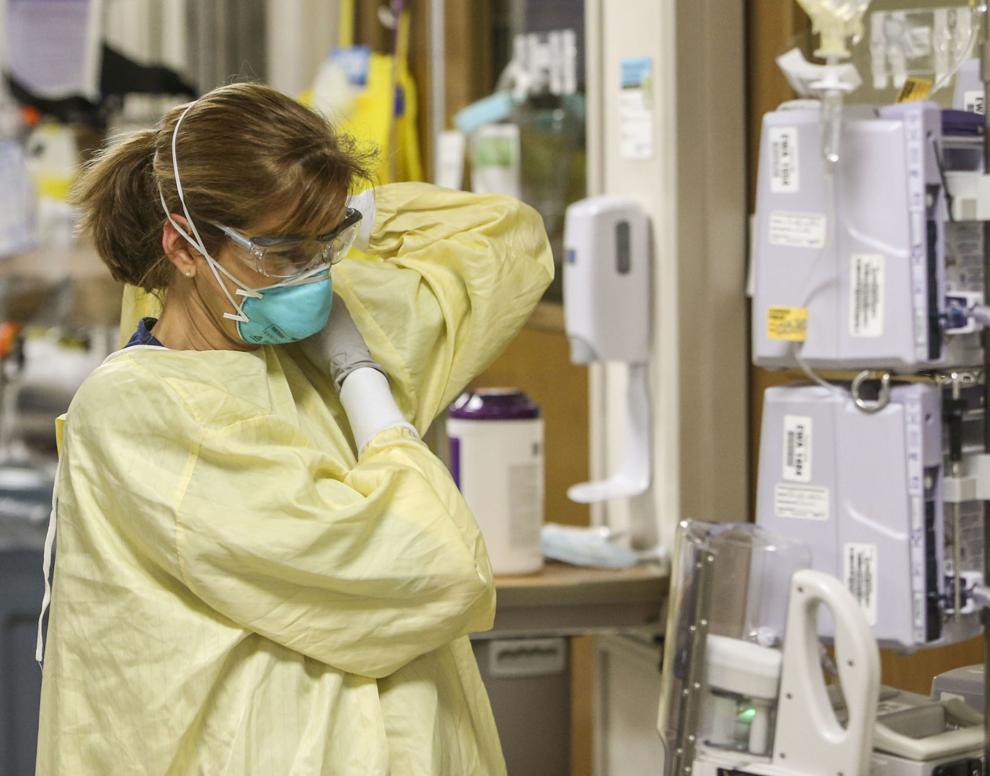 120920-qc-nws-nurse-09.JPG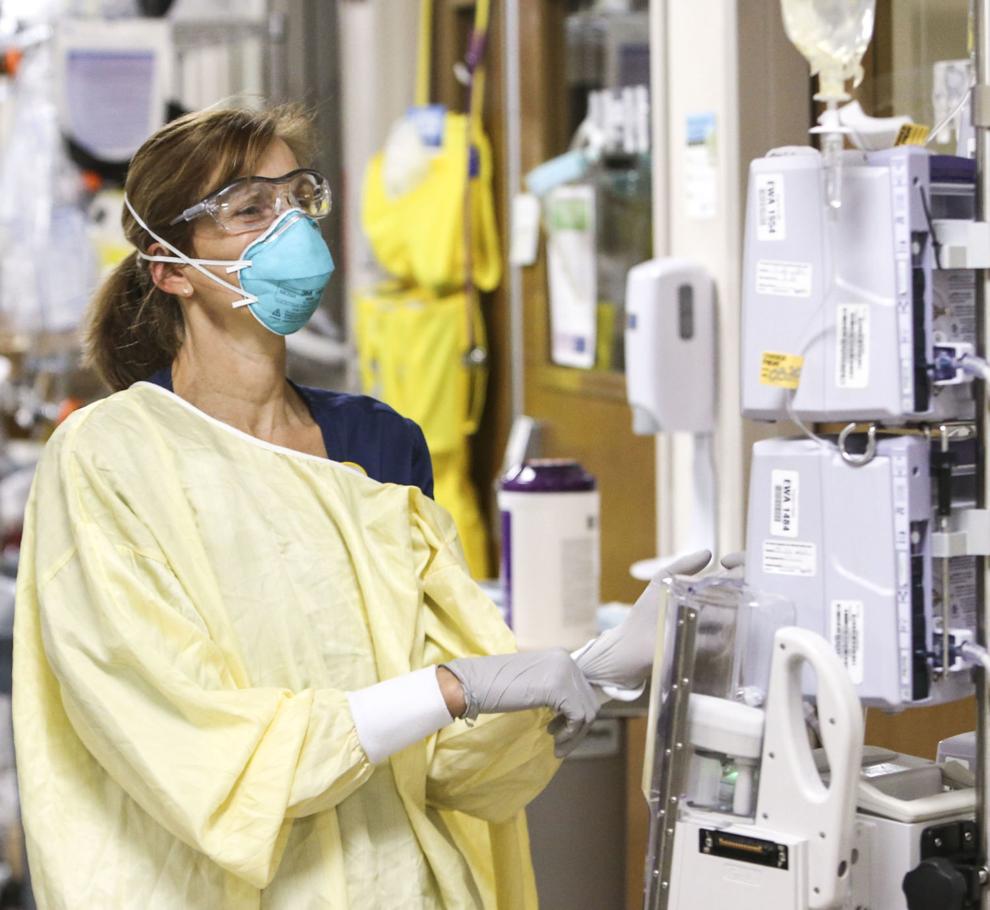 MDA SECONDARY 120920-qc-nws-nurse-05.JPG