NEW YORK — Stocks slid Tuesday as the U.S. government crept closer to the edge of a potentially disastrous default on its debt.
The S&P 500 fell 1.1% after House Speaker Kevin McCarthy said "We're not there yet" on a deal to prevent the U.S. government from running out of cash as soon as June 1. That followed a meeting late Monday that he and President Joe Biden called productive but ultimately ended with no agreement.
The Dow Jones Industrial Average dropped 231 points, or 0.7%, while the Nasdaq composite lost 1.3%.
Wall Street expects Congress to reach a deal at the 11th hour as it's done several times before, because the alternative simply seems too dire for anyone to allow: Economists and investors widely believe a default would send shockwaves through the global economy and financial markets.
However, there are worries that Washington may not feel urgency to act until financial markets shake hard enough to light a fire under politicians in both parties.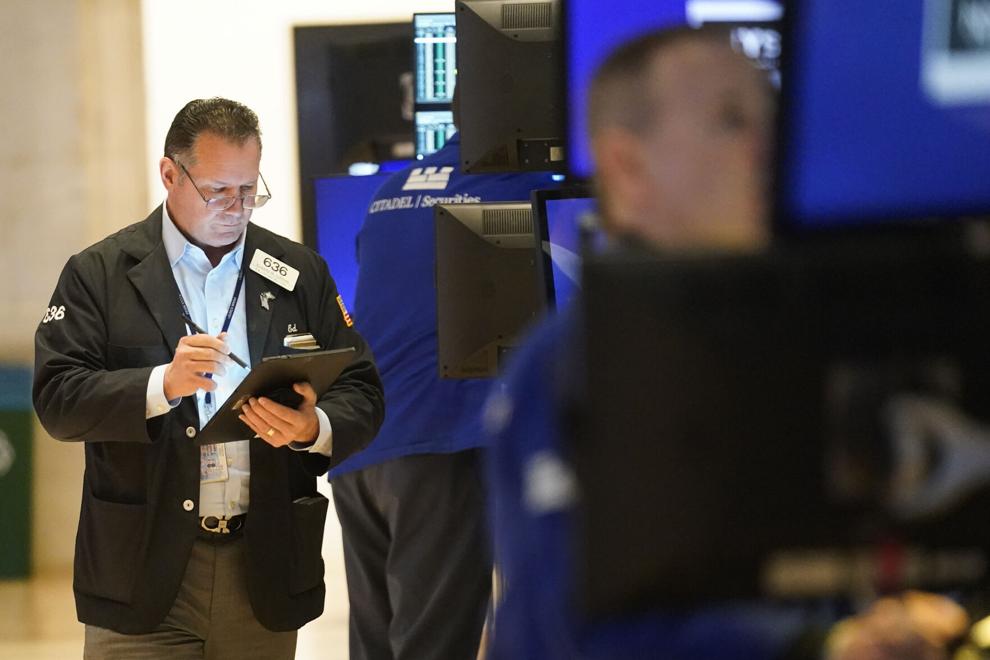 There are also concerns about a possible recession. A preliminary report released Tuesday morning suggested the economy remains split, with growth for travel and other service businesses strengthening while manufacturing remains under pressure.
On Wall Street, AutoZone dropped 6% after reporting weaker growth in revenue for the latest quarter than analysts expected.
Electric vehicle maker Lordstown Motors fell 5.3% to 28 cents after it announced a reverse stock split in order to boost its share price. Investors will get one new share for every 15 they currently hold. Its stock remained below $1 since mid-March.
Lowe's rose 1.7% after reporting stronger profit and revenue for the latest quarter than expected, but it also cut its financial forecasts for the year.
High interest rates have meant stress for the U.S. banking system, where three high-profile banks failed since March.
Under heavy scrutiny, PacWest Bancorp rallied for a second day after announcing the sale of a $2.6 billion portfolio of real-estate construction loans. It rose another 7.9% after jumping 19.5% Monday.
Other banks also strengthened, including a 4.6% jump for Zions Bancorp.
All told, the S&P 500 lost 47.05 points to 4,145.58. The Dow dropped 231.07 to 33,055.51, and the Nasdaq lost 160.53 to 12,560.25.
In the bond market, the 10-year Treasury yield ticked down to 3.70% from 3.72% late Monday. It helps set rates for mortgages and other important loans. The two-year yield inched up to 4.34% from 4.32%.
Most stock markets abroad fell, including a 1.3% drop for Paris and a 1.5% slide for Shanghai.