From the moment a visitor arrives on the TPC Deere Run grounds, there's a first-class feel to the John Deere Classic.
One is immediately greeted by the shiny, new John Deere equipment including the excavator with the big driver attached to it. TPC Deere Run with its pristine fairways amid the hilly terrain, soon comes into focus, as do the tournament skyboxes, looking as sturdy as the tournament itself.
Amid all the hustle and bustle of people in colorful attire, and assuming the weather stays sunny and dry, another banner year is expected financially.
The tournament is credited with bringing in about $54 million per year to the Quad-Cities economy. Some have that estimate as high as $57 million, said Lynn Hunt, interim CEO and president of the Quad-Cities Convention & Visitors Bureau.
Regardless, she agrees wholeheartedly with Quad-Cities Chamber of Commerce president and CEO Paul Rumler's assessment.
"I would say the John Deere Classic week is the biggest week in the Quad-Cities," Rumler said, citing volunteers, charitable contributions and international attention.
Nothing can match it, he believes, especially when you include that one of the area's largest employer, Deere & Co., is the title sponsor.
"And the economic impact it has of about $54 million a year, all that taken in toll, this is really a special week," Rumler said. "Probably the most important week in the Quad-Cities."
Hunt won't disagree with that assessment. "I would agree with that on a couple of levels," she said, citing that normal occupancy rates for the Quad-Cities nearly 6,000 hotel rooms is 58 to 64 percent. But during the JDC, it's close to an area-wide sellout, especially on the weekend.
But the tournament does more than give the area a gigantic economic boost. "It also puts us on a world stage," Hunt said. "You've got millions of viewers looking at the Quad-Cities on their televisions. We may or may not have been on their radar screen as a destination. So from that marketing perspective, that's priceless."
Deere & Co. believes it reaches 925 million households globally with the national TV broadcasts.
Then there's the matter of charity and the money it brings in through things like Birdies for Charity. Last year, 521 non-profits shared more than $12.27 million from Birdies for Charity.
It brought the amount raised for tournament-related charity to $93.5 million during its now 48-year history, nearly all of the money raised since Deere & Co. assumed sponsorship in 1998.
That amount will go over $100 million this year, Rumler said. "So that's going to over 500 charities throughout the Quad-Cities region that are having an impact on people's lives on a daily basis," he said. "That's what's really special about this. It's driving a purpose in our community and giving back."
When asked to be a title sponsor in 1996, Deere & Co. turned down the PGA Tour, just as it had before. The Tour gave Deere a three-part proposal.
Hans Becherer, then chairman and CEO of Deere & Co., wanted to make sure a Deere-Tour partnership would have economic benefits for the community while making business sense for John Deere, too.
Deere wanted to make sure the event was great for the community, said Mara Sovey Downing, president of the John Deere Foundation and also the director of global brand management and corporate citizenship. "We see that through the impact of Birdies for Charity," she said. It also wanted to expose the golf community to its then relatively new golf equipment line. "It was a great way for us to build our presence in that space," Downing said. And lastly, it wanted to thank its customers.
The result was that 21 years ago, John Deere reached a three-part agreement in which it became the official golf course equipment supplier of all PGA Tour-owned and operated TPC courses. Deere & Co. also provided 385 acres of premier land to the PGA Tour for construction of a new TPC course — TPC Deere Run). And Deere became the title sponsor of the PGA tour event that was once known as the Quad-City Classic.
Deere, of course gets plenty from the tournament, too.
"We host three waves of customers throughout the tournament week for a variety of events," said Downing. From the pro-am to the tournament itself, Deere entertains its customers. But it also has events such as factory tours as well as tours through its archives, research and engineering facilities, where it lets the customers give feedback.
"It's a nice way for us to say thank you to our customers," Downing said. "It's not about pushing the sale of a product. It's about saying thank you and get to know our brand a little better."
Its worked out well for Deere & Co. as evidenced by the fact that it's already signed on to be the title sponsor through 2023.
The city of Silvis is another tournament winner, enjoying a 20 percent rise during July in its sales tax, Mayor Matt Carter said.
The city is proud to have the tourney and TPC Deere Run in Silvis. "Not everybody can boast about those two qualifications right off the bat," said Carter. But Silvis also enjoys intangible benefits like the branding of its community in a positive manner. "Because with Silvis, we are looking at the rebranding of 'Home of Heroes and Champions,'" he said. "That's an original. And the John Deere Classic ties that in quite nicely as an original idea."
Downing and Rumler both salute the incredible amount of volunteers who have helped make the tournament run since it began in 1971 at Crow Valley Golf Club as a $25,000 tournament.
Today, it's the $5.8 million John Deere Classic.
Rumler, who once went to Oakwood Country Club for the tourney's clinic during his youth, is an avid golf fan. He hears the tourney getting mentioned year round on TV. But he keeps it all in perspective.
"When you talk to the organizers and the volunteers from the 1970s who put together the Jaycees or the Ed McMahon or the Miller Lite Opens… this tournament was built upon the blood, sweat and tears and perseverance of so many Quad-Citians," Rumler said.
"We are very fortunate today to have this well established, well-known, very reputable, credible organization in place right now that helps continue that legacy. And the fact that John Deere continues to step up in the manner that they do. Otherwise, we would not be having the impact, the community impact, the philanthropic impact."
Or put another way by Hunt, "It's a win-win for everybody involved from the charitable side, the branding side, the hotels and restaurants."
071118-jdc-aa-001.jpg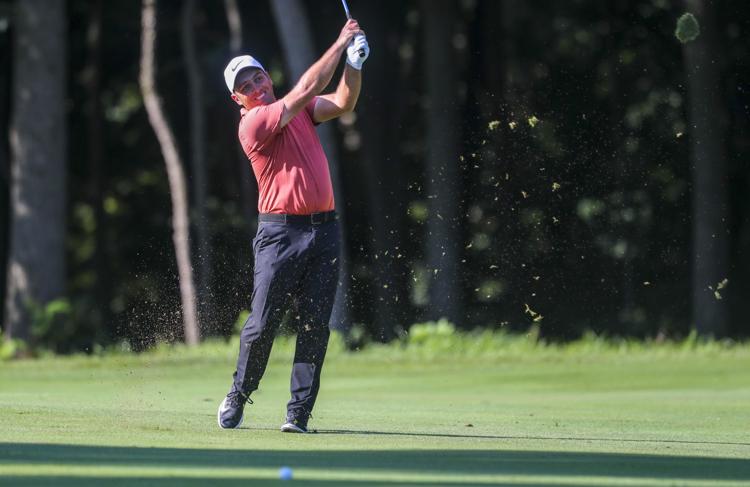 071118-jdc-aa-002.jpg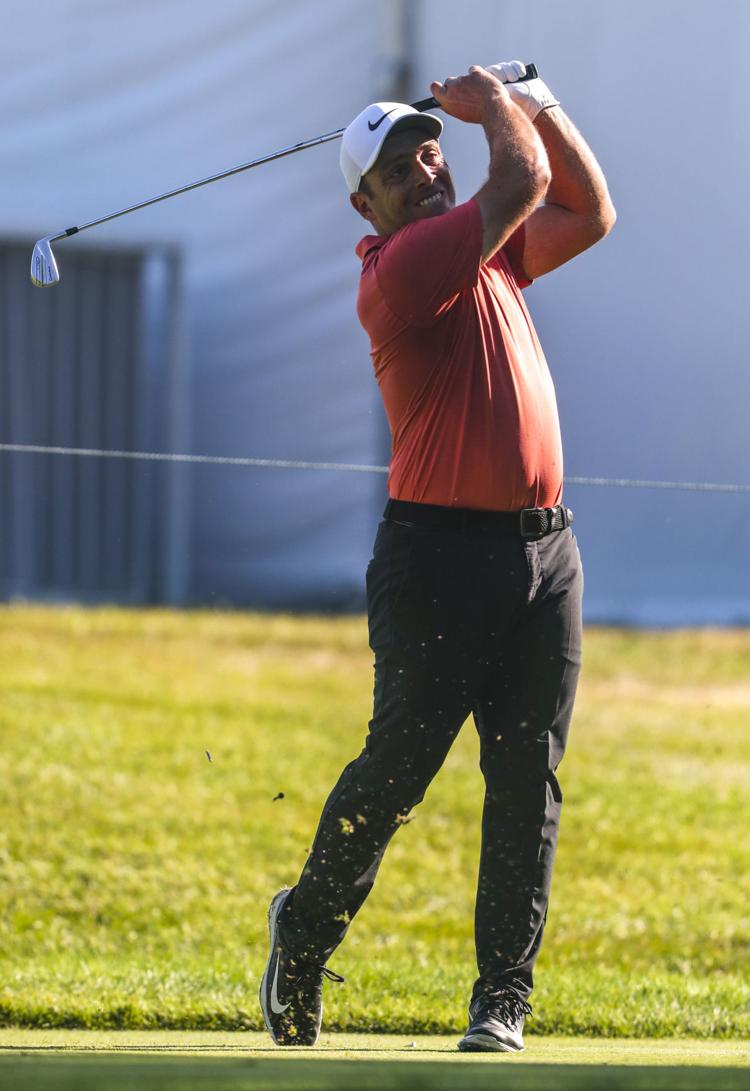 071118-jdc-aa-003.jpg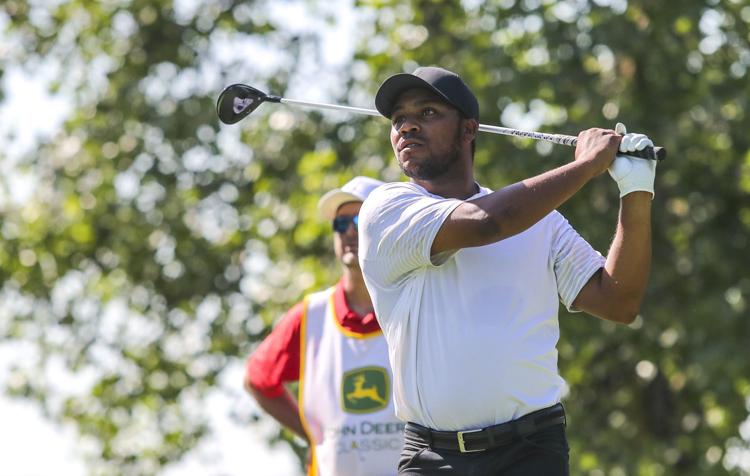 071118-jdc-aa-004.jpg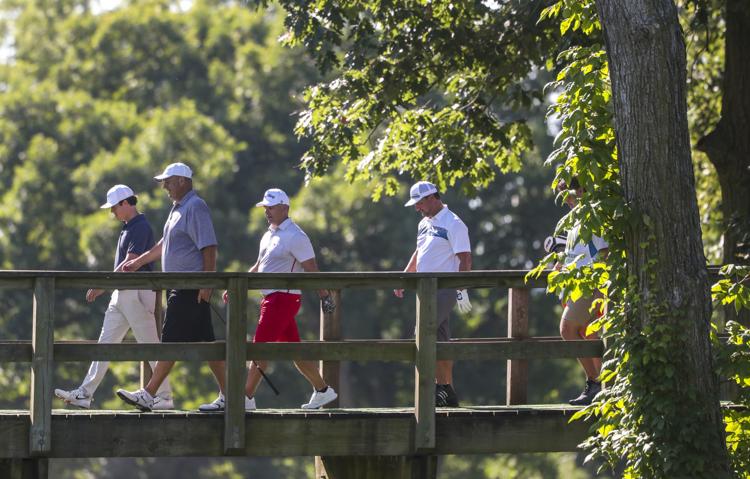 071118-jdc-aa-005.jpg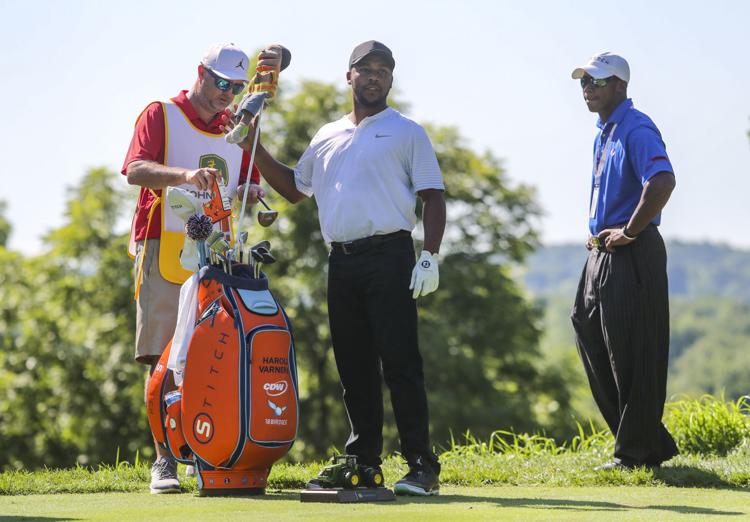 071118-jdc-aa-006.jpg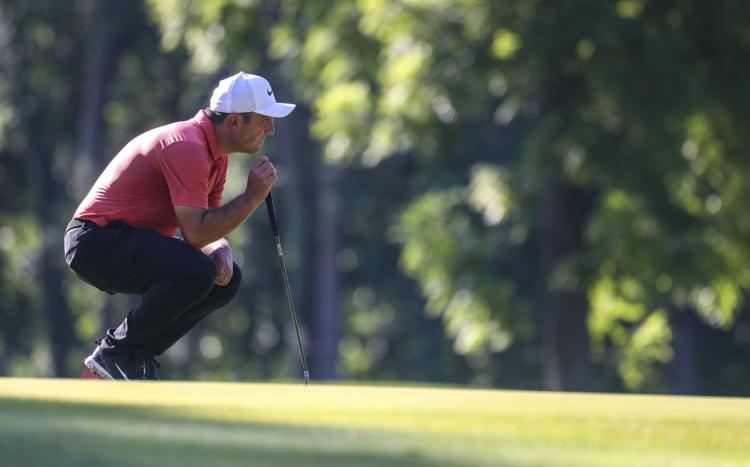 071118-jdc-aa-007.jpg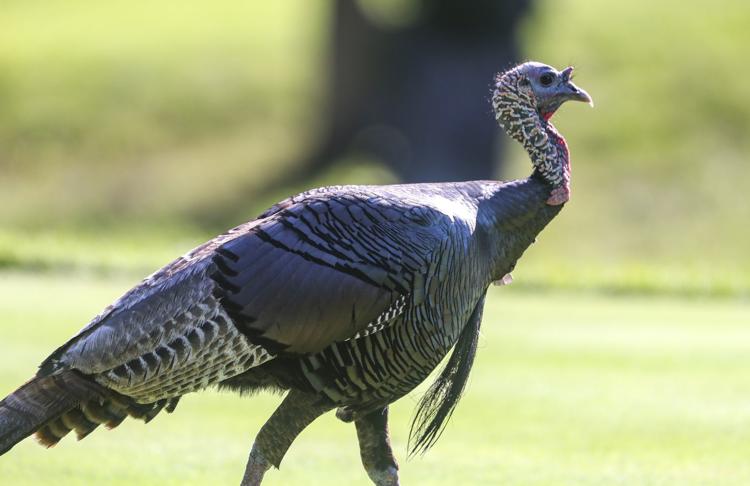 071118-jdc-aa-008.jpg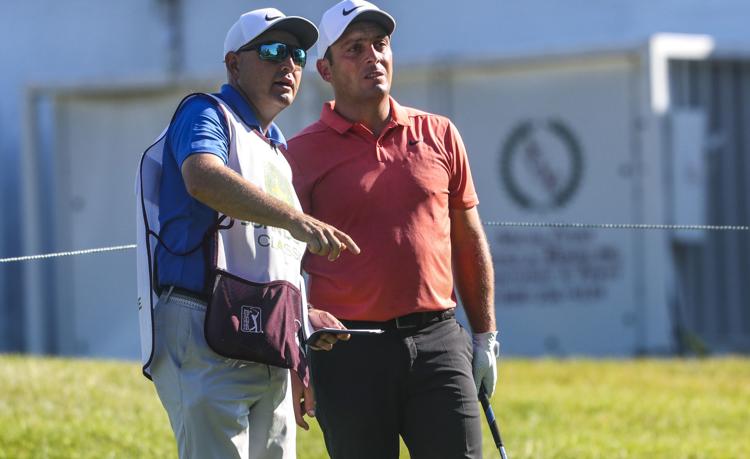 071118-jdc-aa-009.jpg
071118-jdc-aa-010.jpg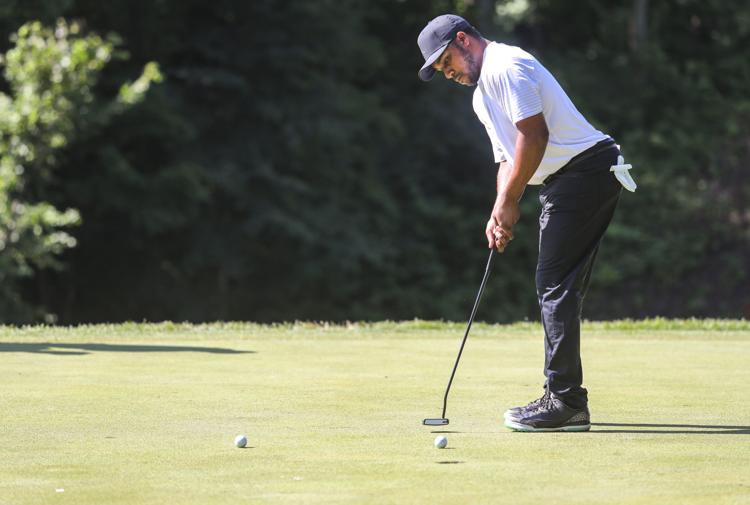 071118-jdc-aa-011.jpg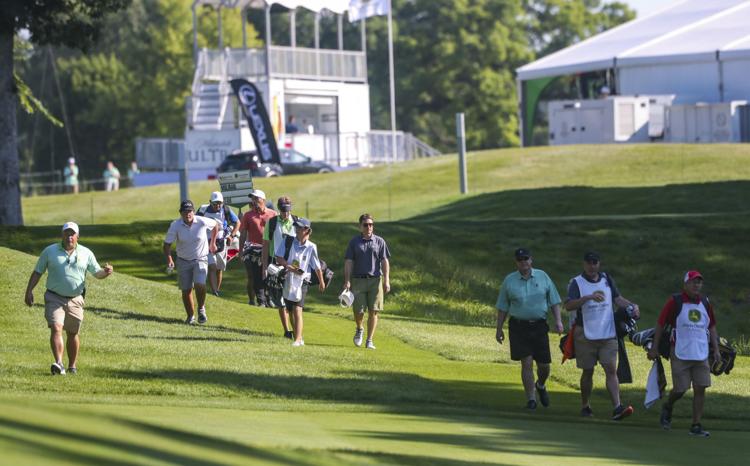 071118-jdc-aa-012.jpg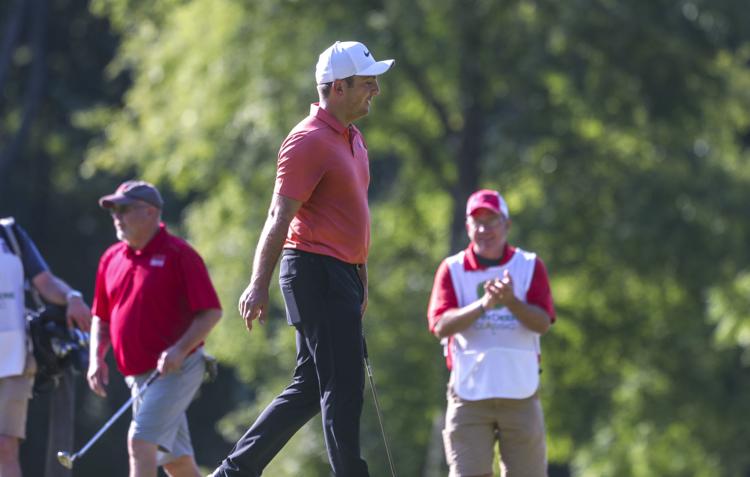 071118-jdc-aa-013.jpg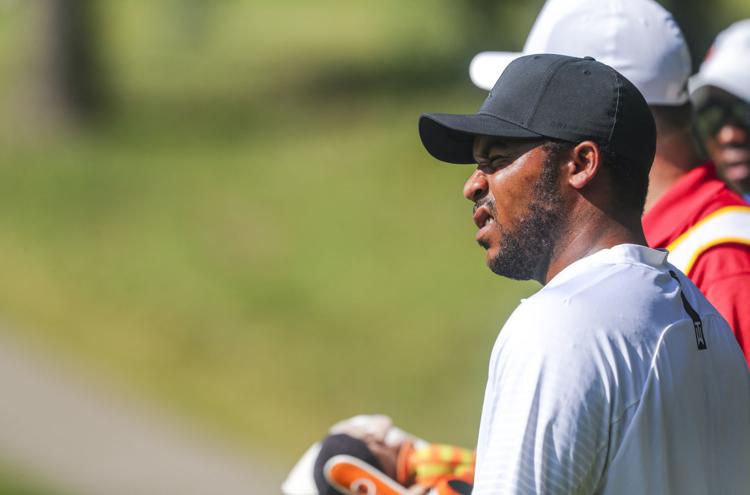 071118-jdc-aa-014.jpg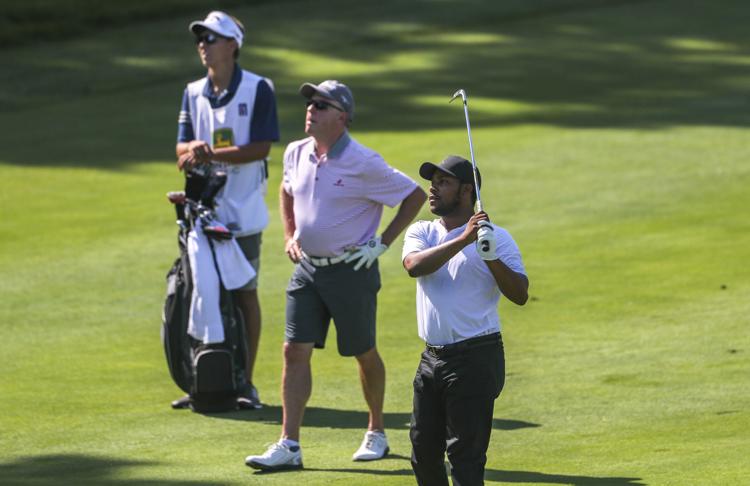 071118-jdc-aa-015.jpg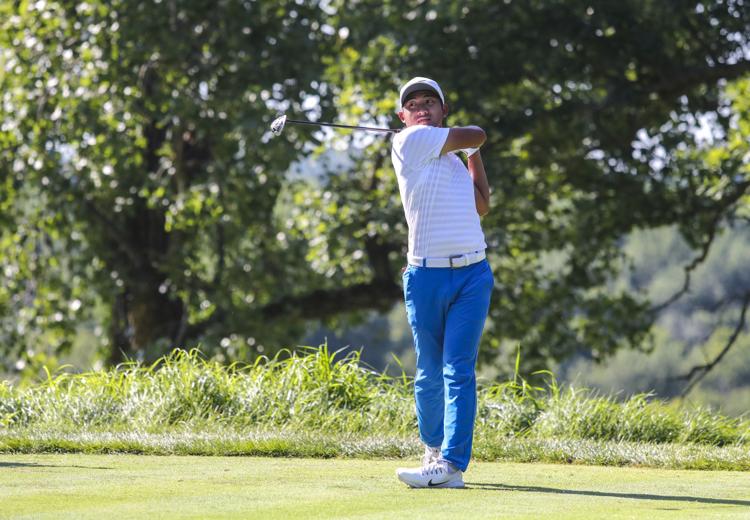 071118-jdc-aa-016.jpg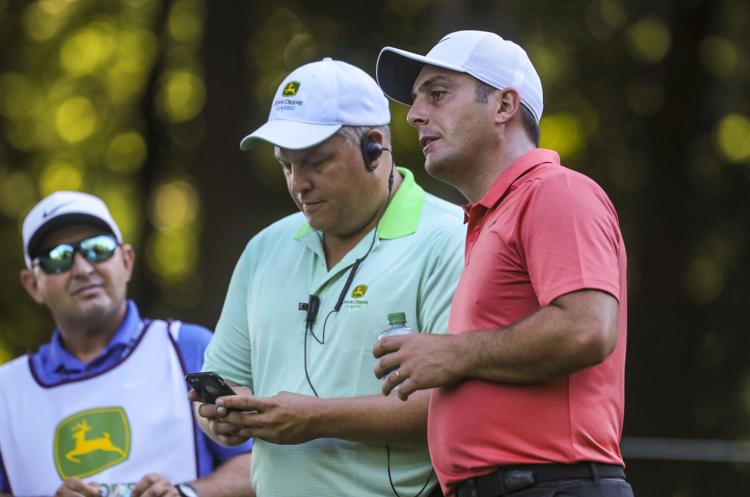 071118-jdc-aa-017.jpg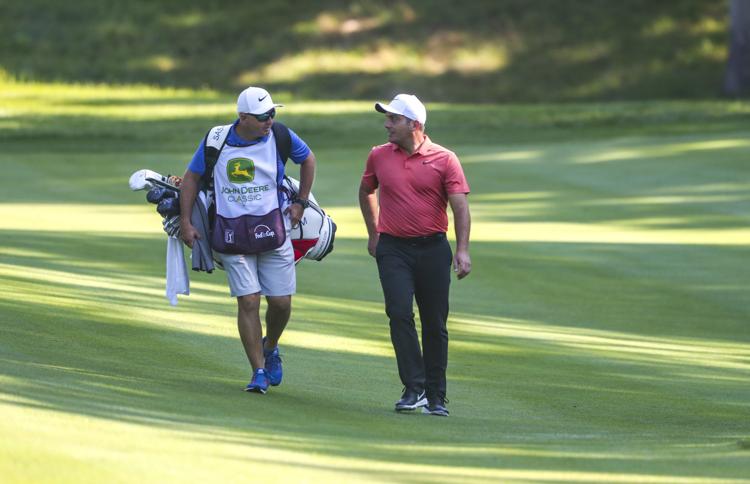 071118-jdc-aa-018.jpg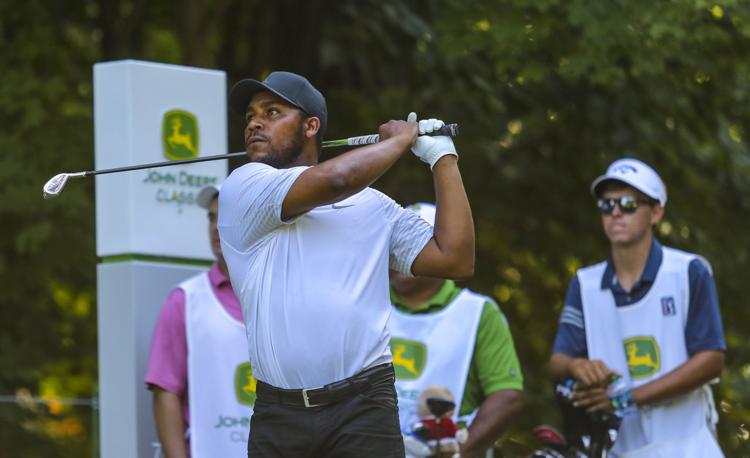 071118-jdc-aa-019.jpg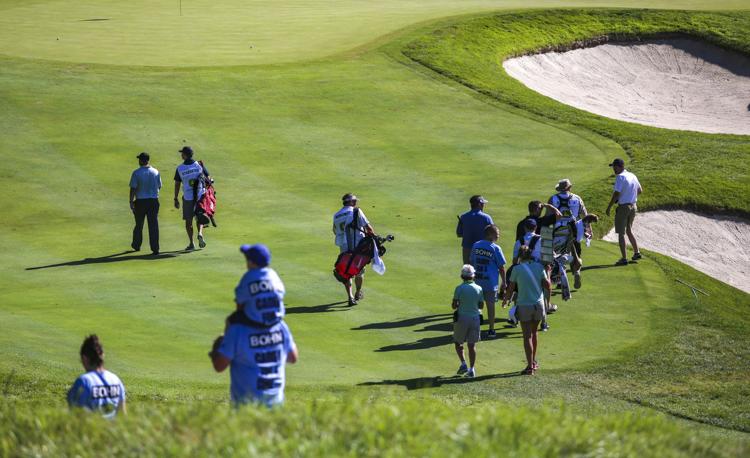 071118-jdc-aa-020.jpg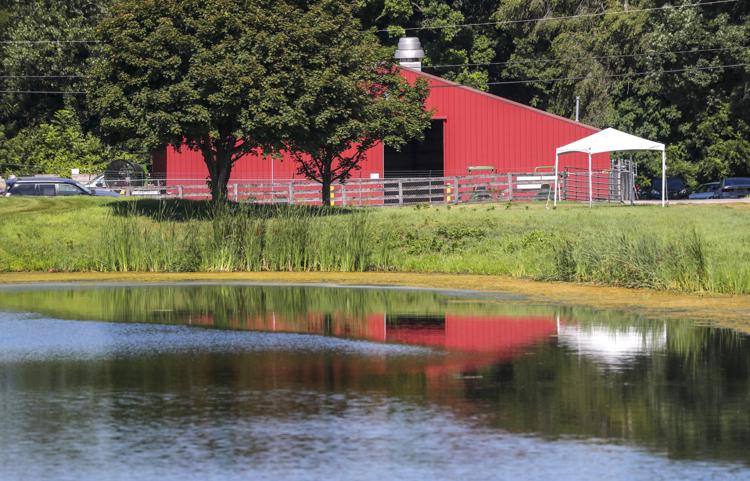 071118-jdc-aa-021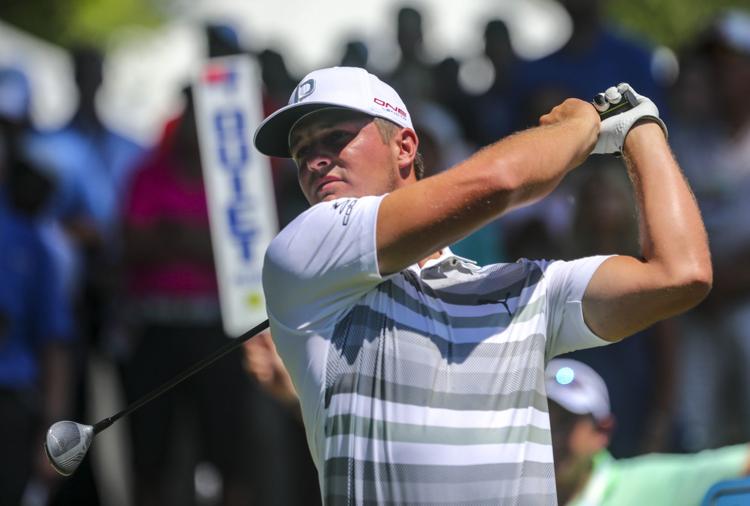 071118-jdc-aa-022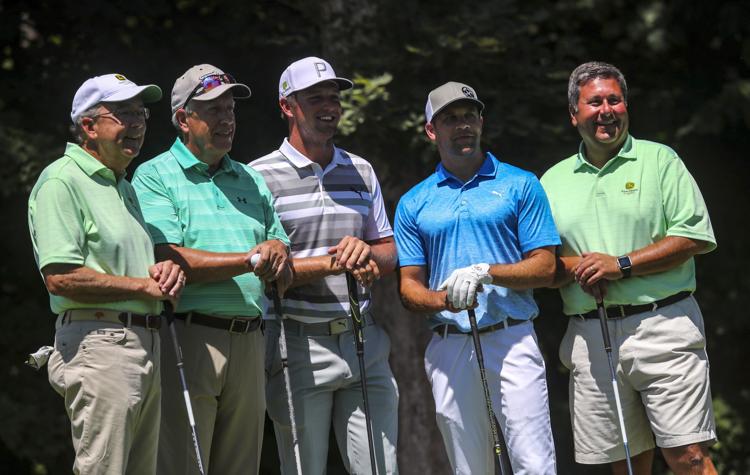 071118-jdc-aa-023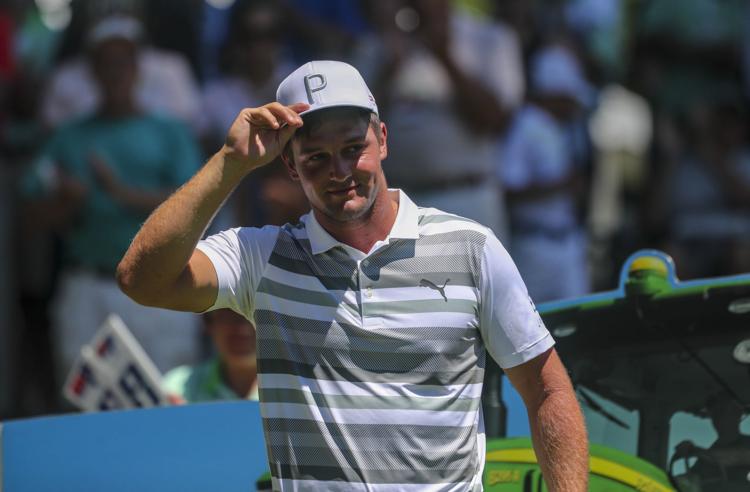 071118-jdc-aa-024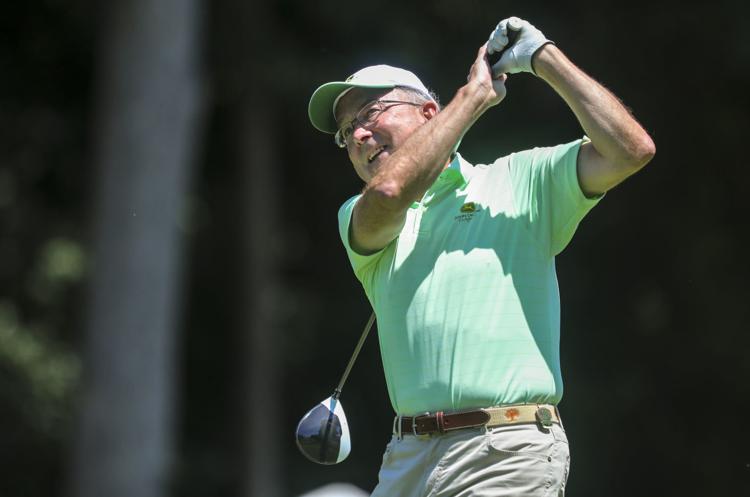 071118-jdc-aa-025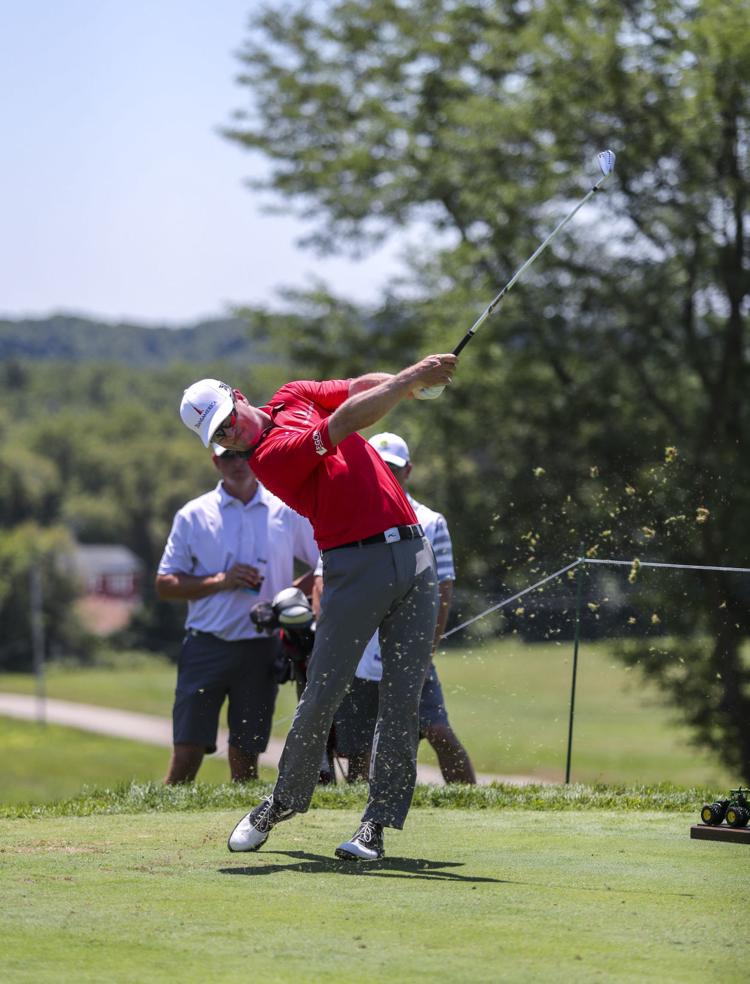 071118-jdc-aa-026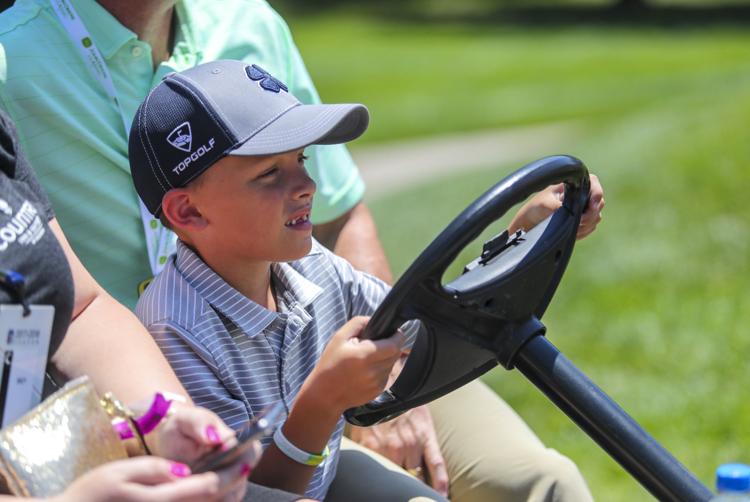 071118-jdc-aa-027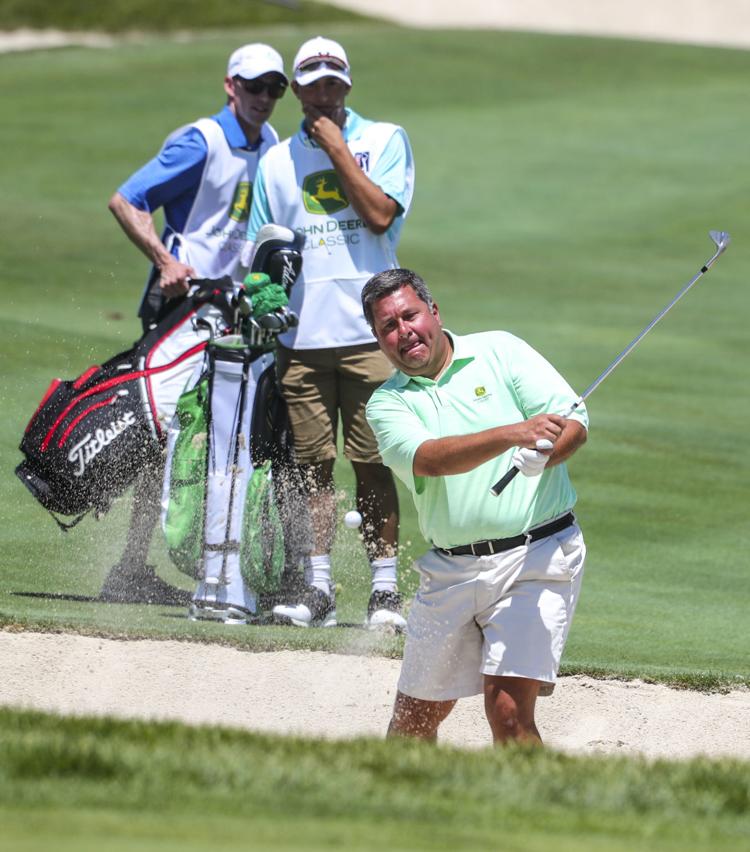 071118-jdc-aa-028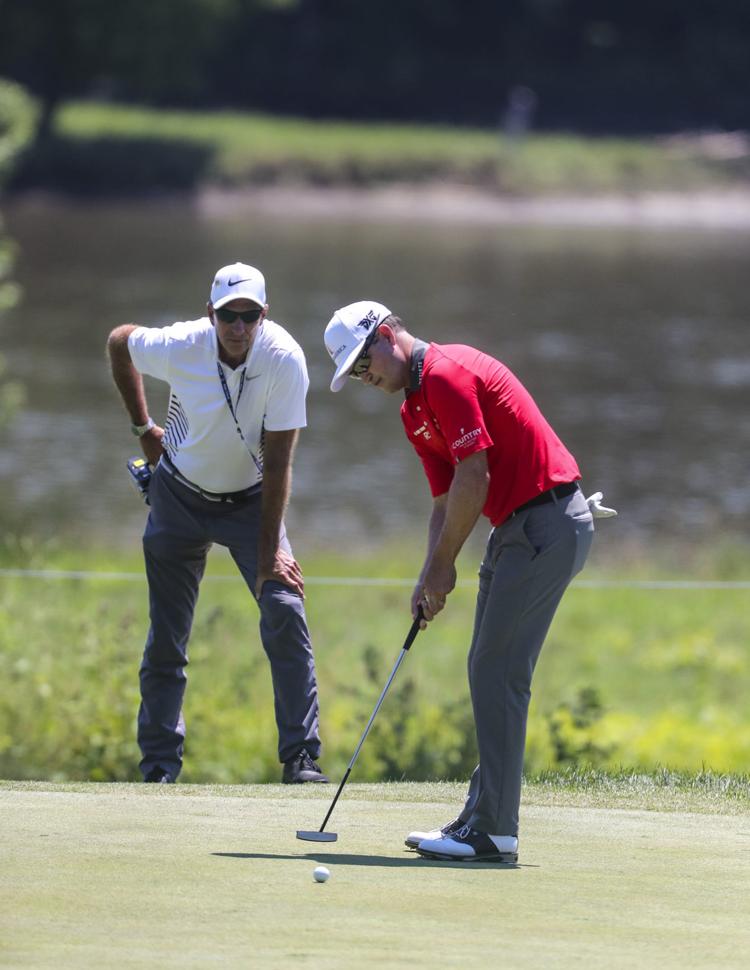 071118-jdc-aa-029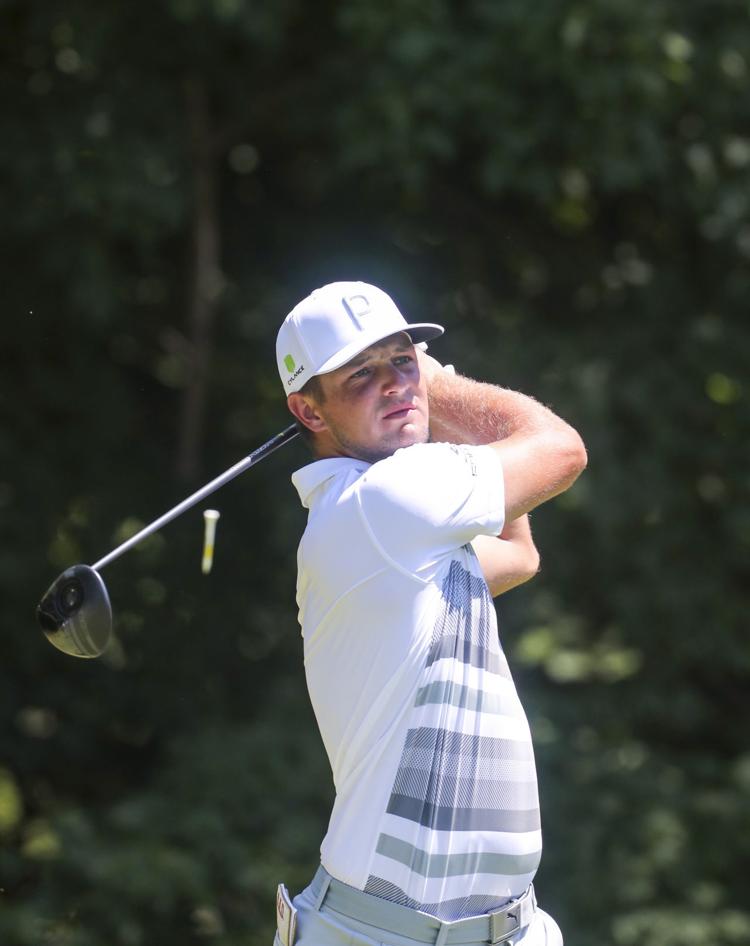 071118-jdc-aa-030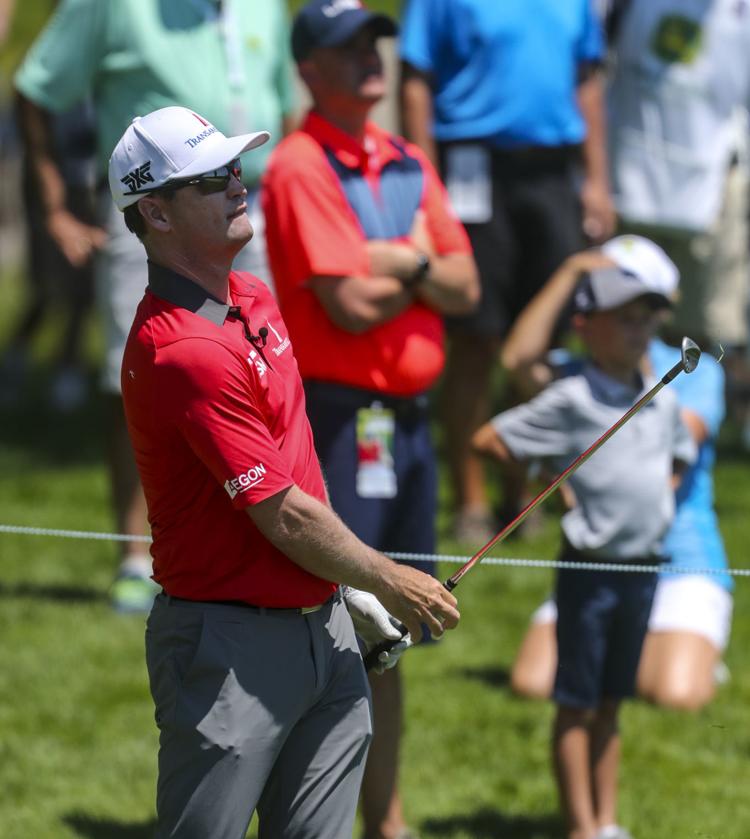 071118-jdc-aa-031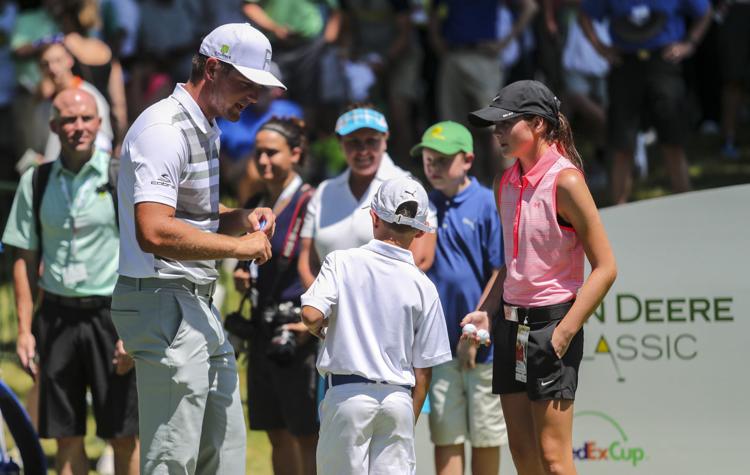 071118-jdc-aa-032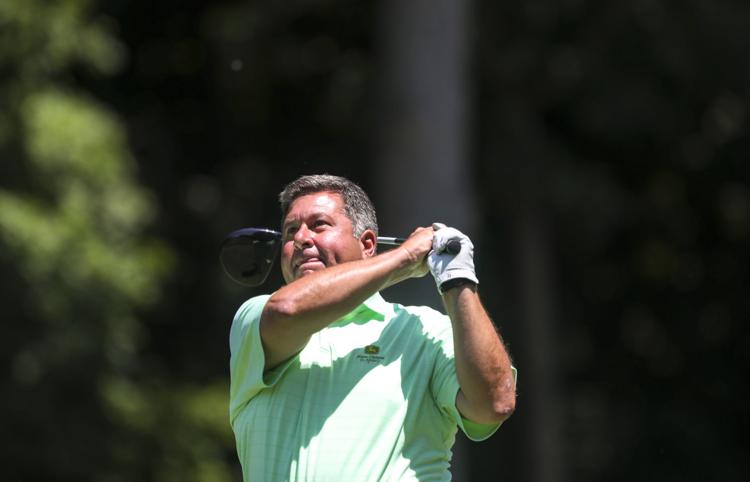 071118-jdc-aa-033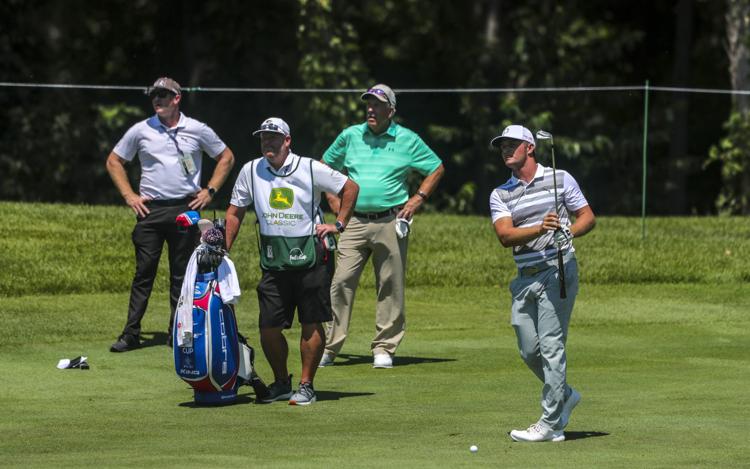 071118-jdc-aa-034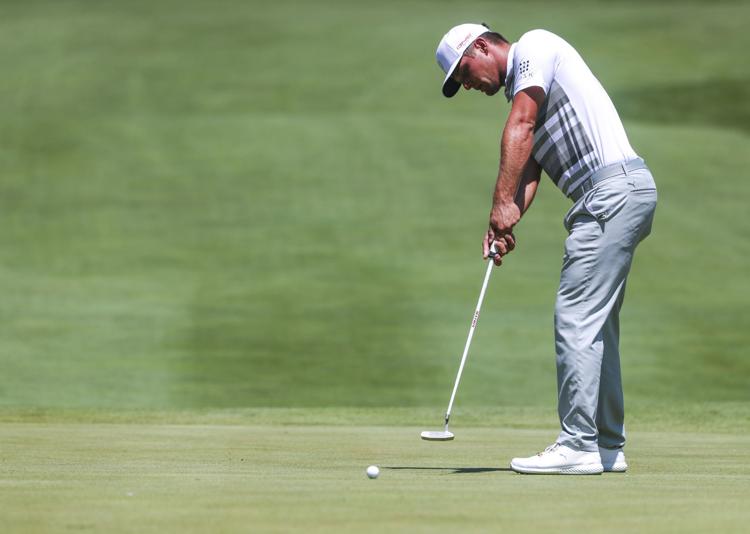 071118-jdc-aa-035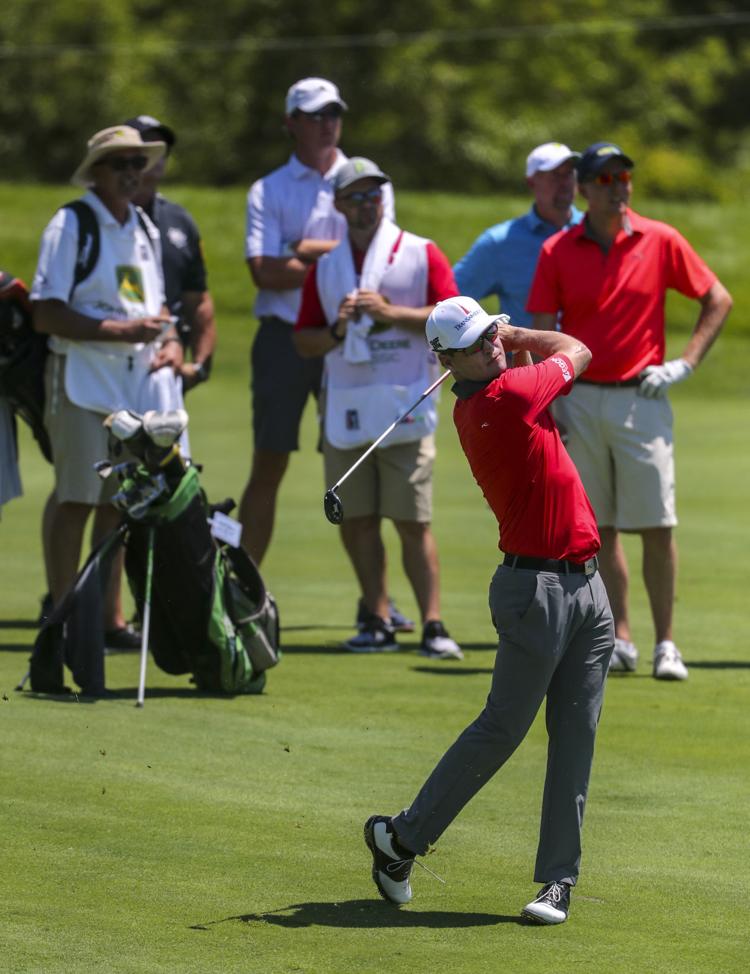 071118-jdc-aa-036
071118-jdc-aa-037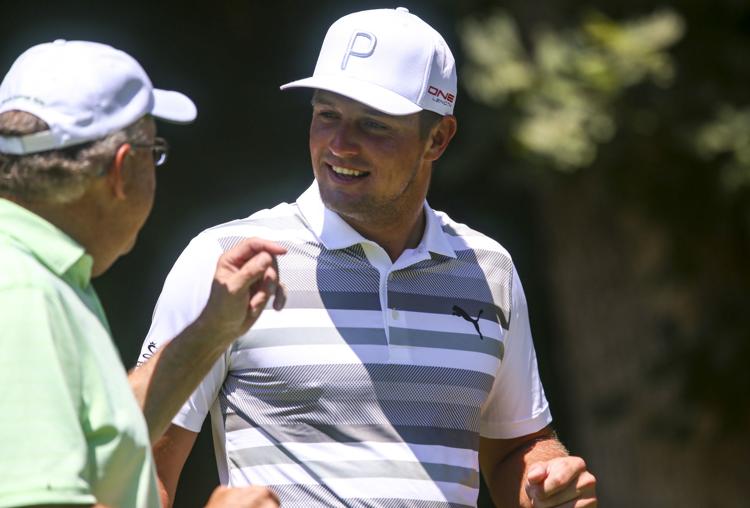 071118-jdc-aa-038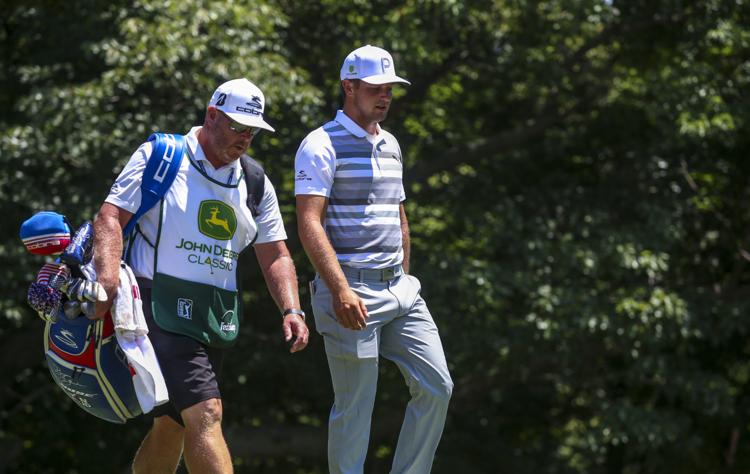 071118-JDC-Pro-Am-js-018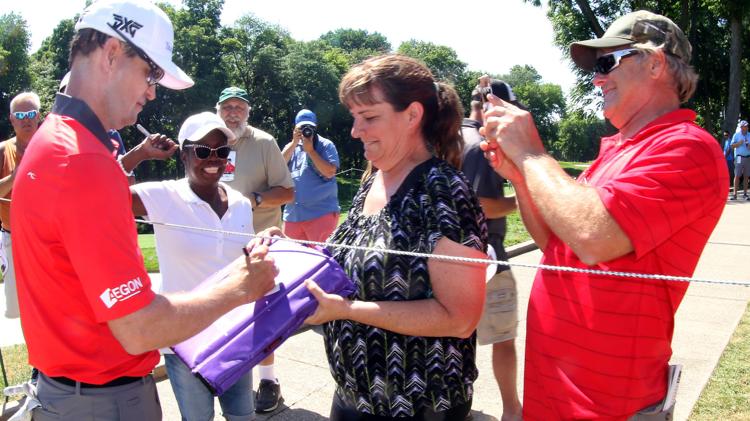 071118-JDC-Pro-Am-js-017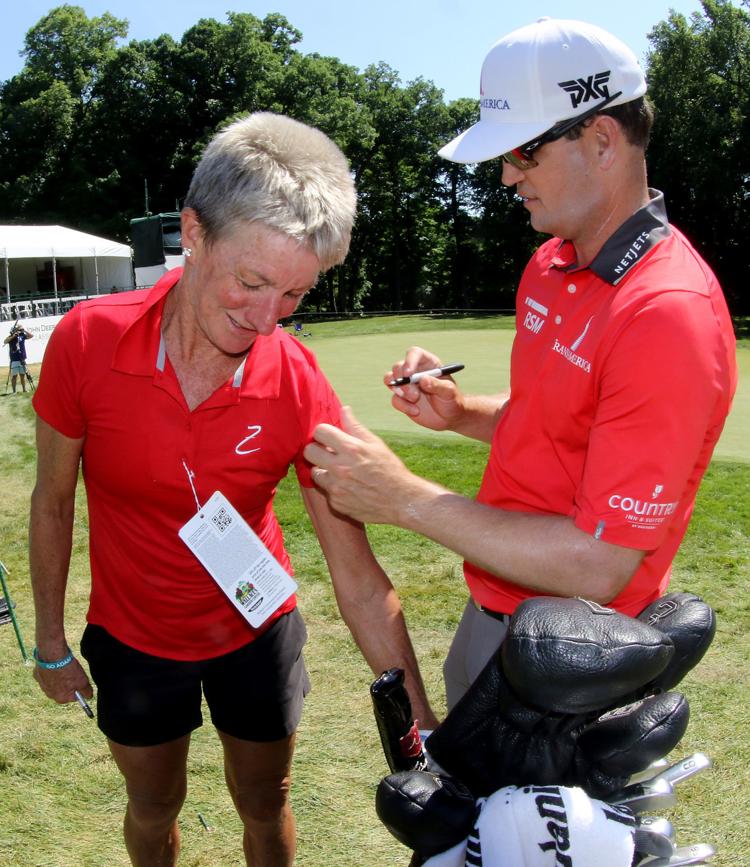 071118-JDC-Pro-Am-js-016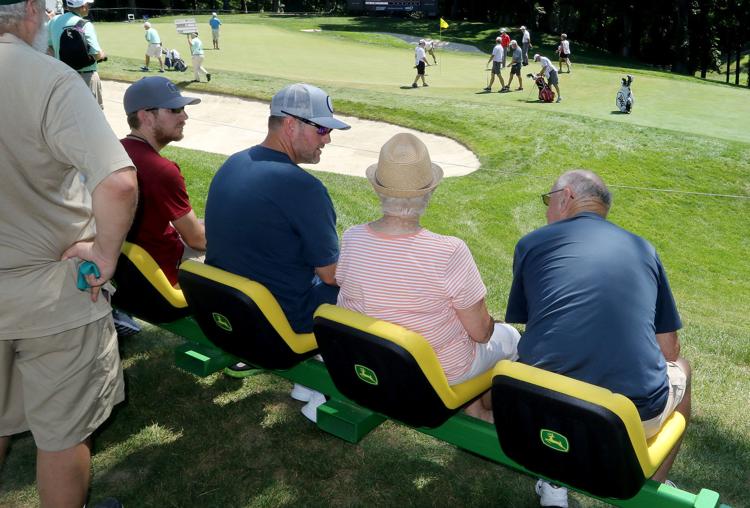 071118-JDC-Pro-Am-js-015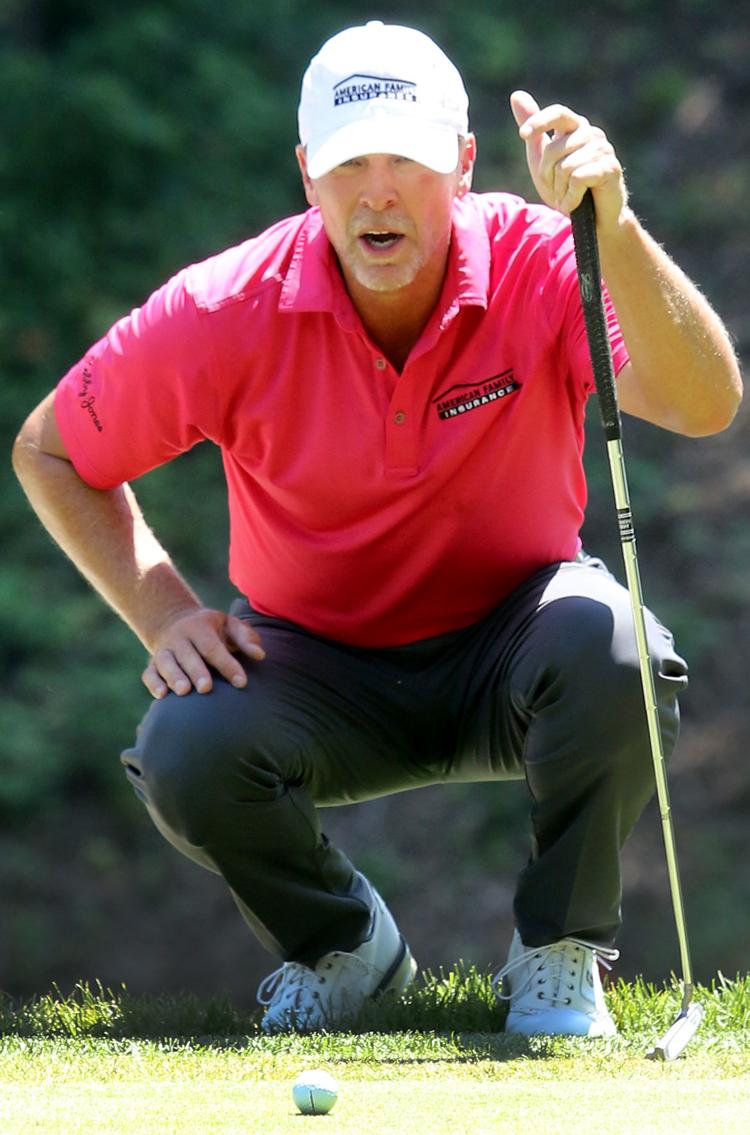 071118-JDC-Pro-Am-js-014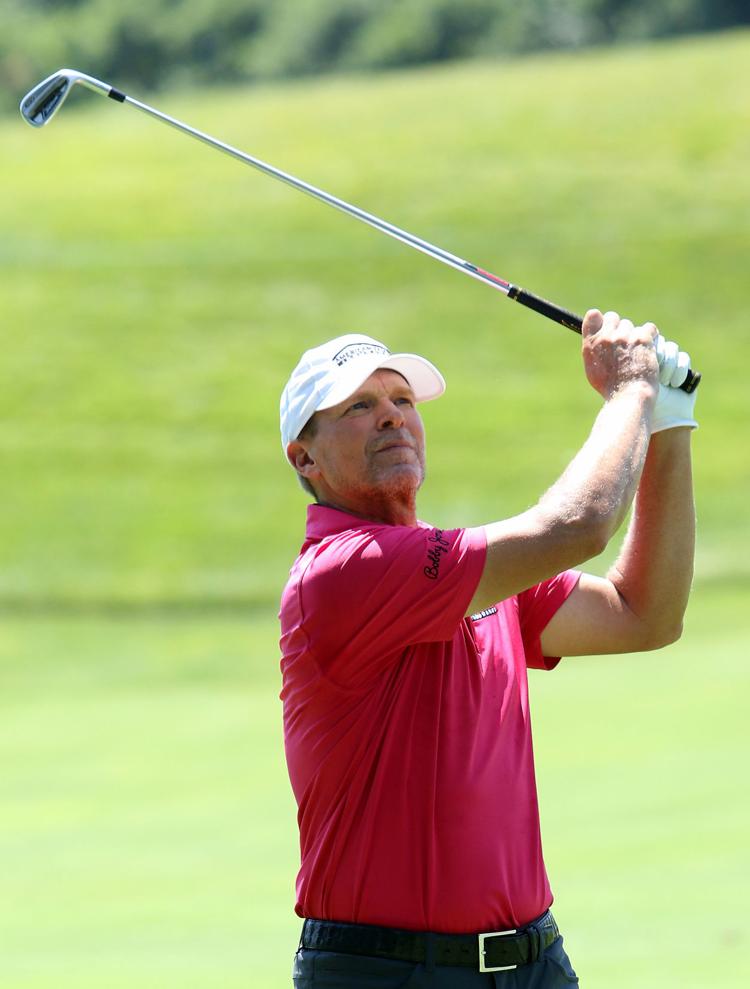 071118-JDC-Pro-Am-js-013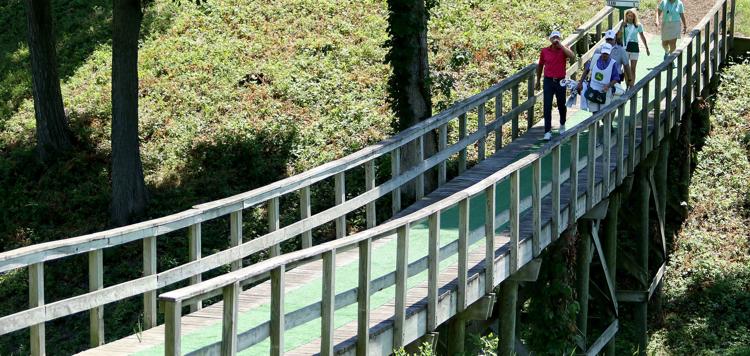 071118-JDC-Pro-Am-js-012

071118-JDC-Pro-Am-js-011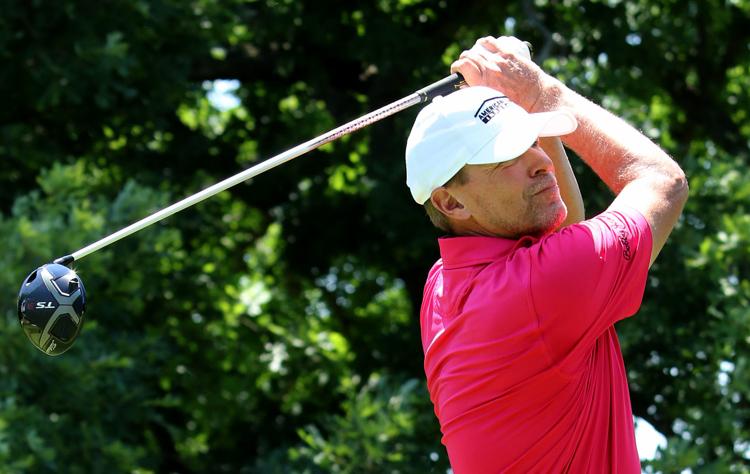 071118-JDC-Pro-Am-js-010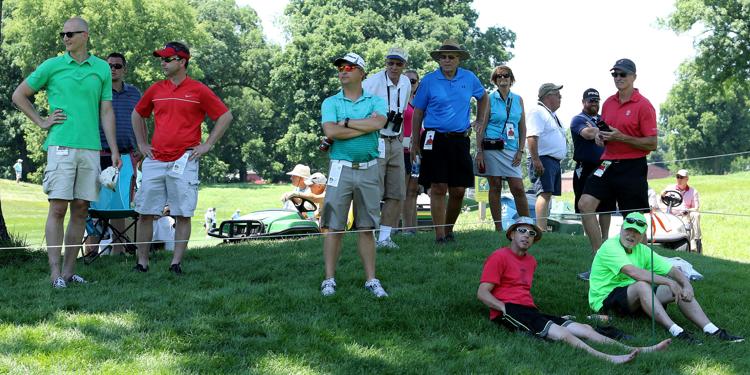 071118-JDC-Pro-Am-js-009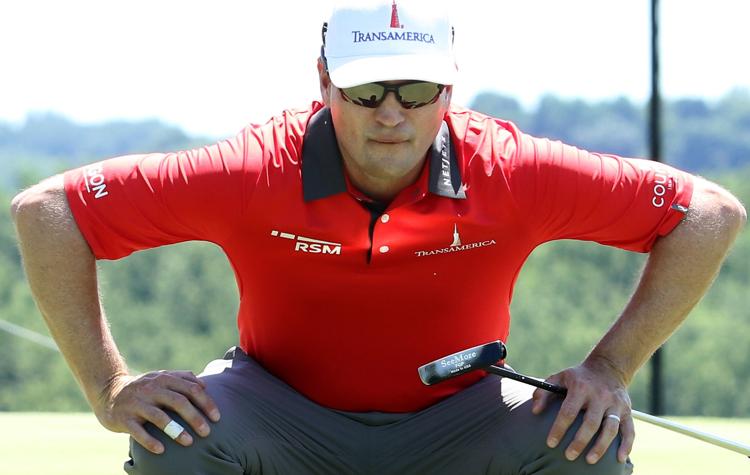 071118-JDC-Pro-Am-js-008

071118-JDC-Pro-Am-js-007

071118-JDC-Pro-Am-js-006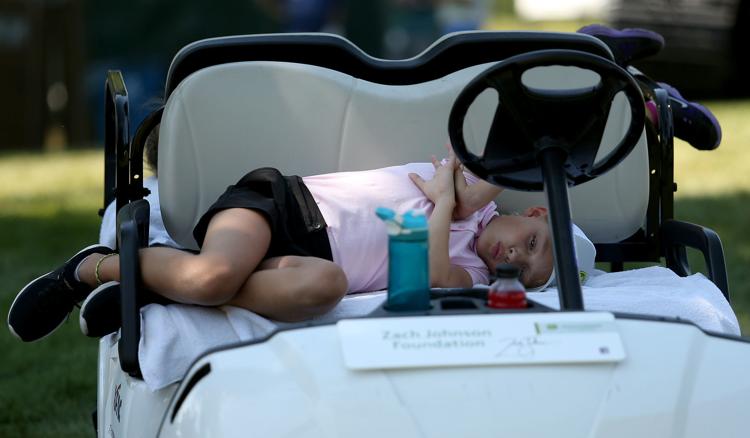 071118-JDC-Pro-Am-js-005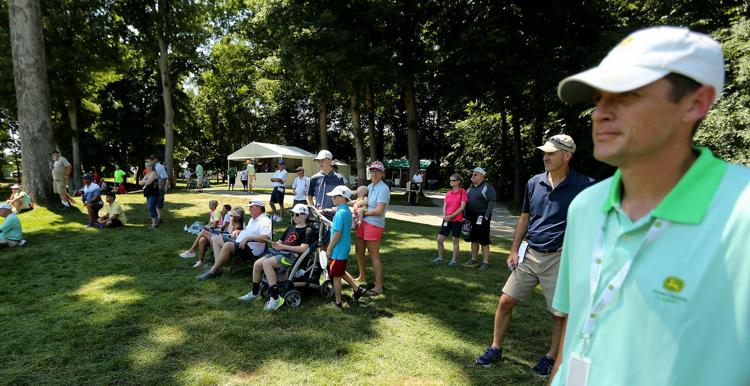 071118-JDC-Pro-Am-js-004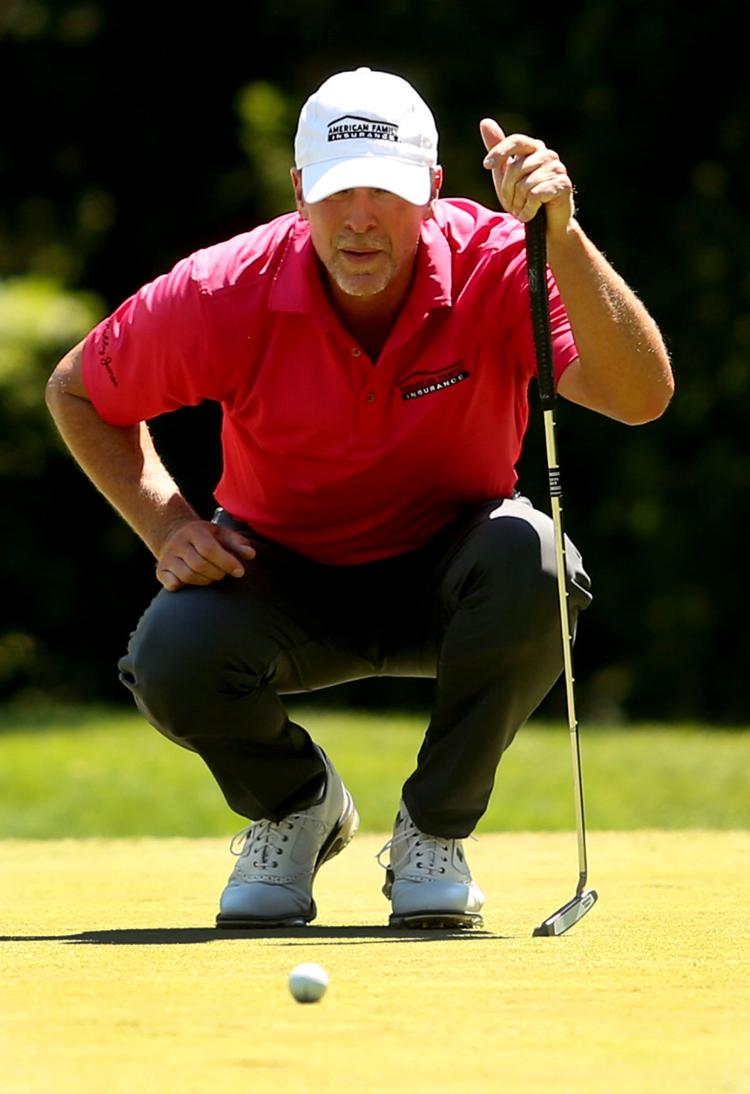 071118-JDC-Pro-Am-js-003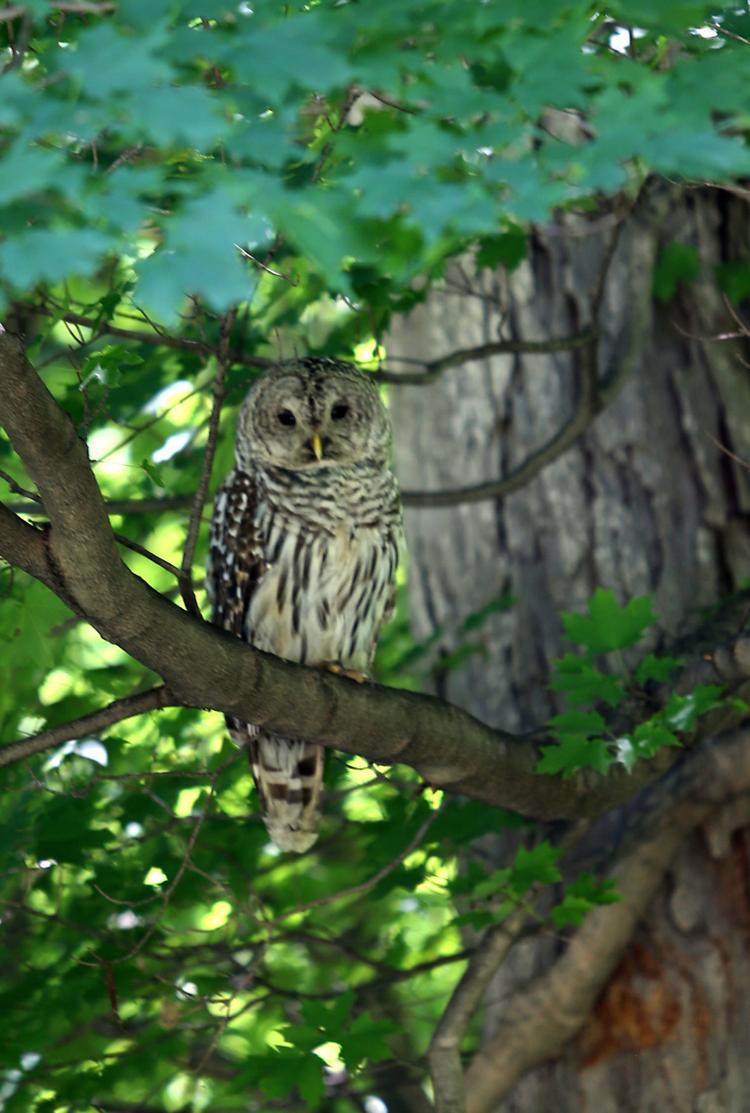 071118-JDC-Pro-Am-js-002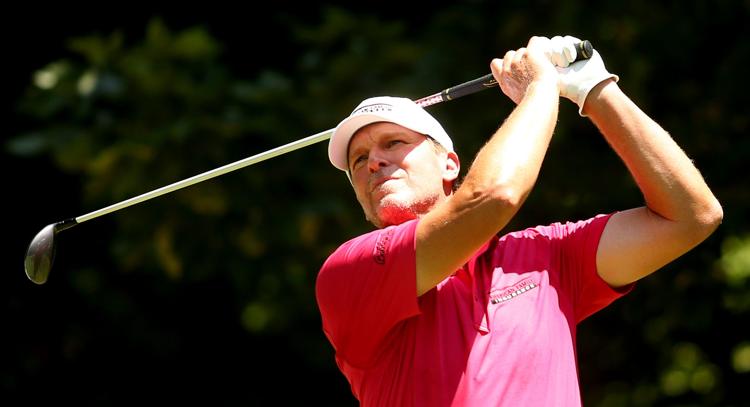 071118-JDC-Pro-Am-js-001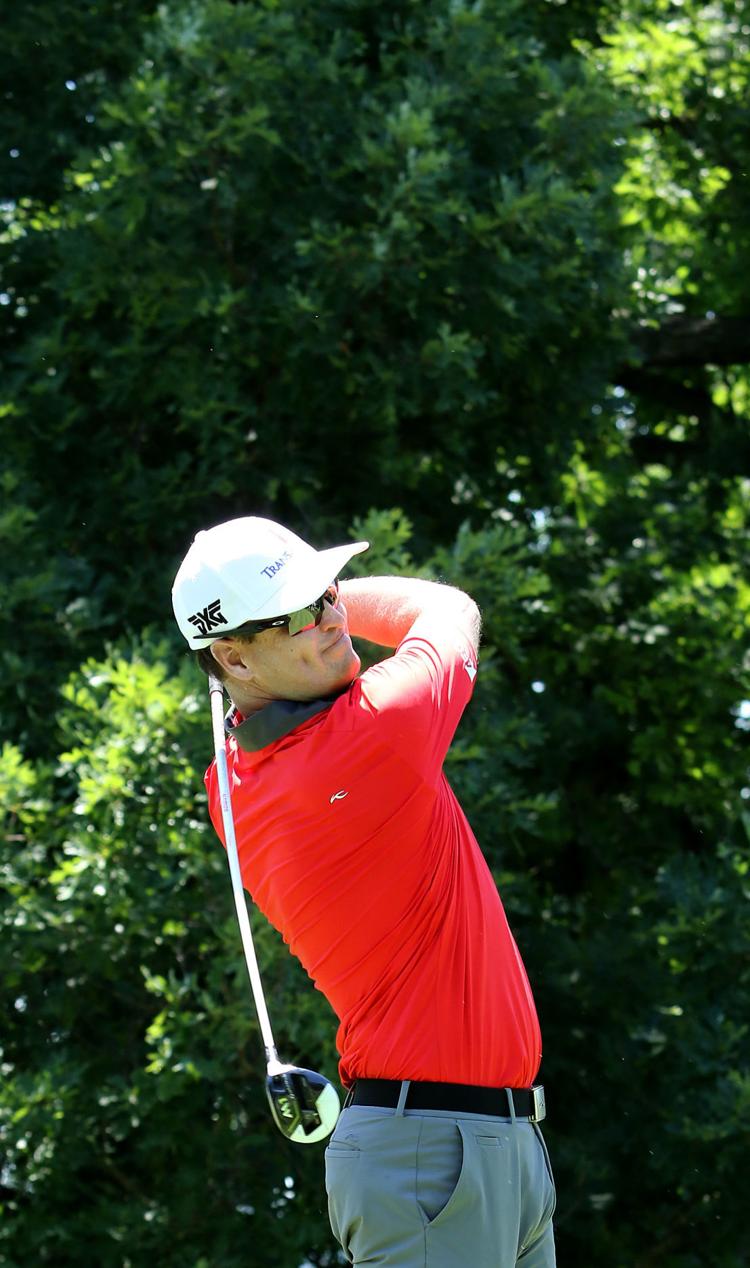 071118-jdc-dn001a.JPG
071118-jdc-dn002a.JPG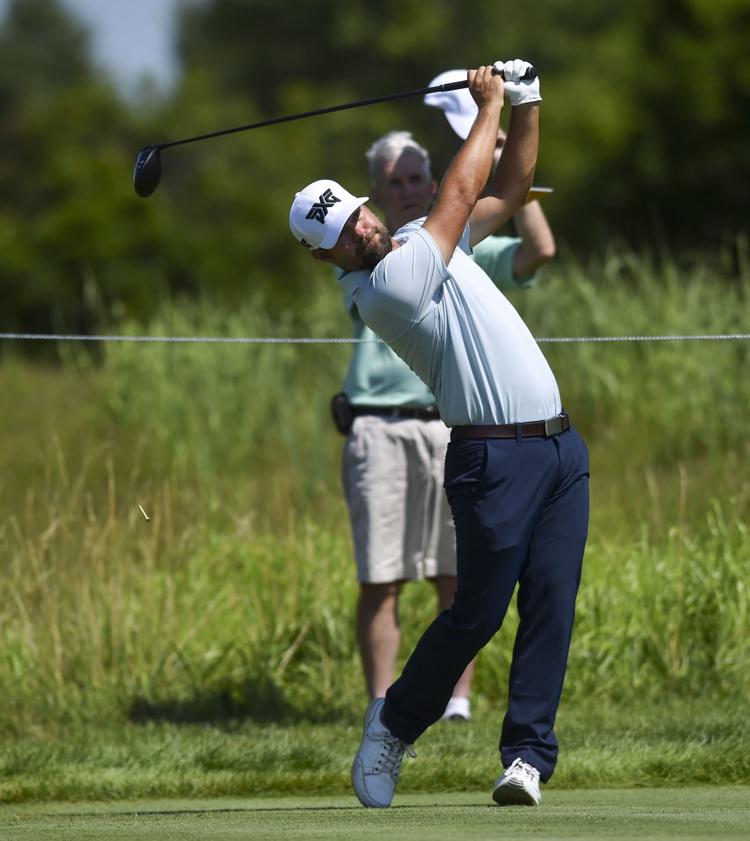 071118-jdc-dn003a.JPG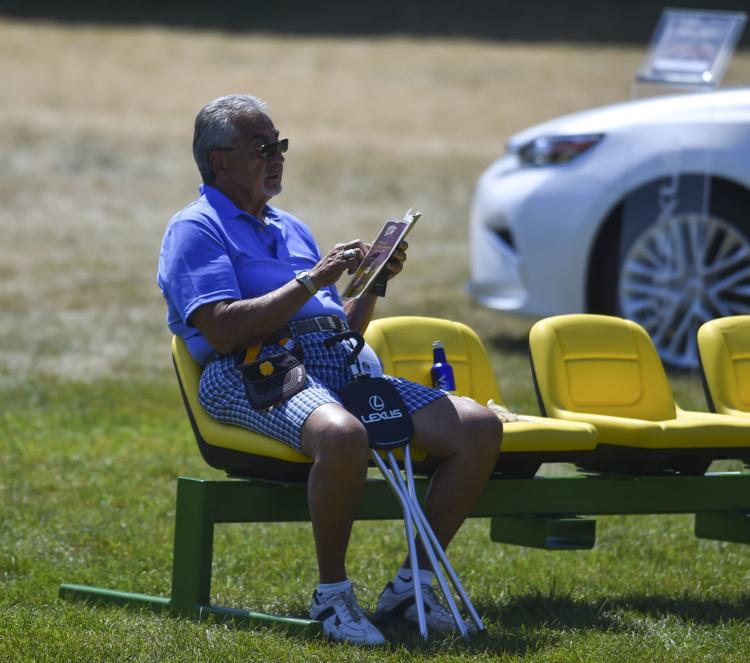 071118-jdc-dn004a.JPG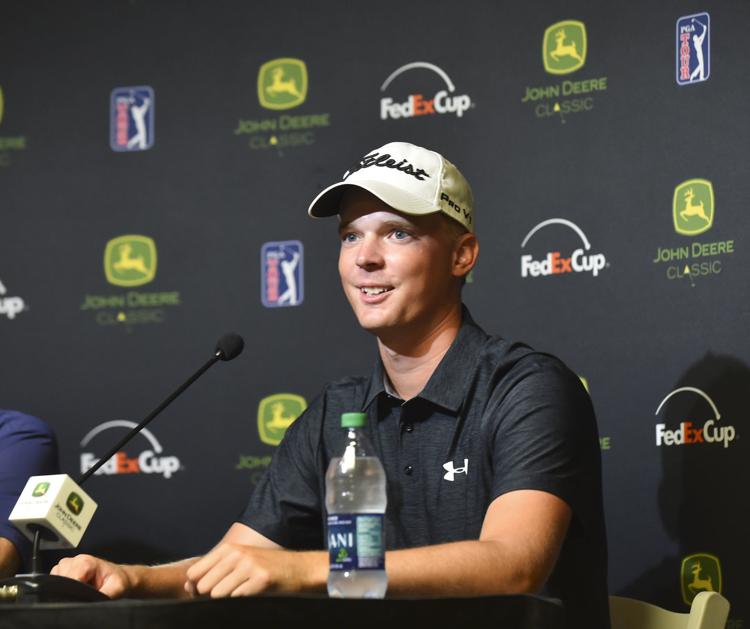 071118-jdc-dn005a.JPG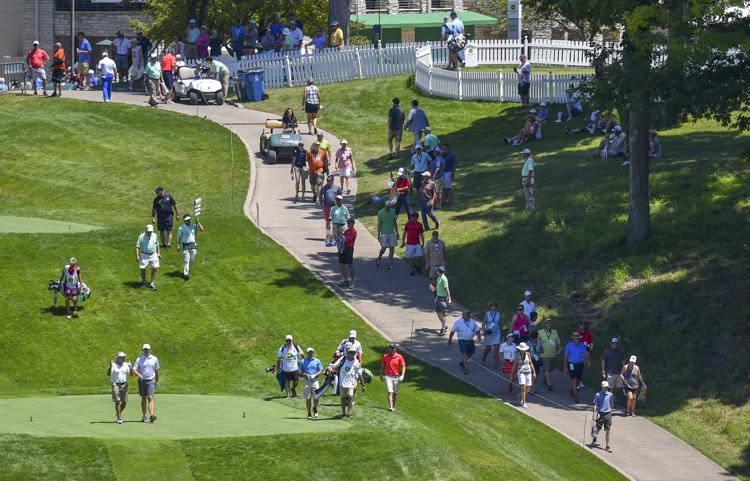 071118-jdc-dn006a.JPG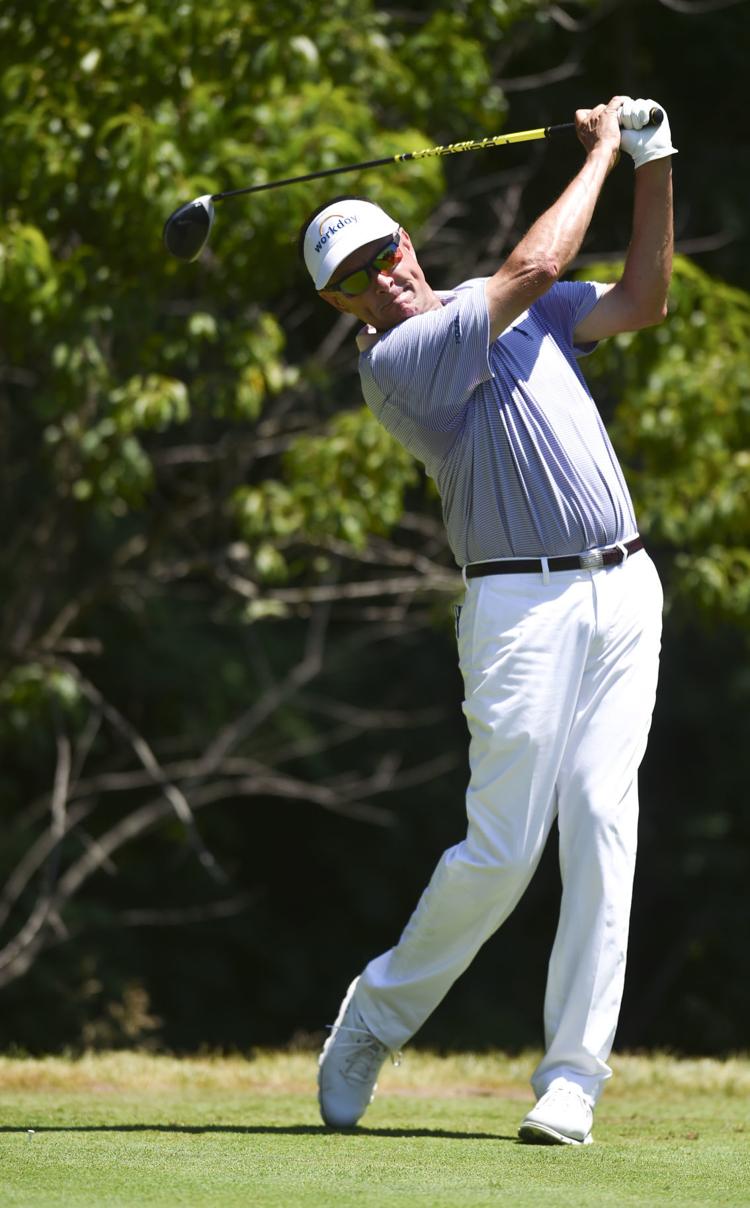 071118-jdc-dn007a.JPG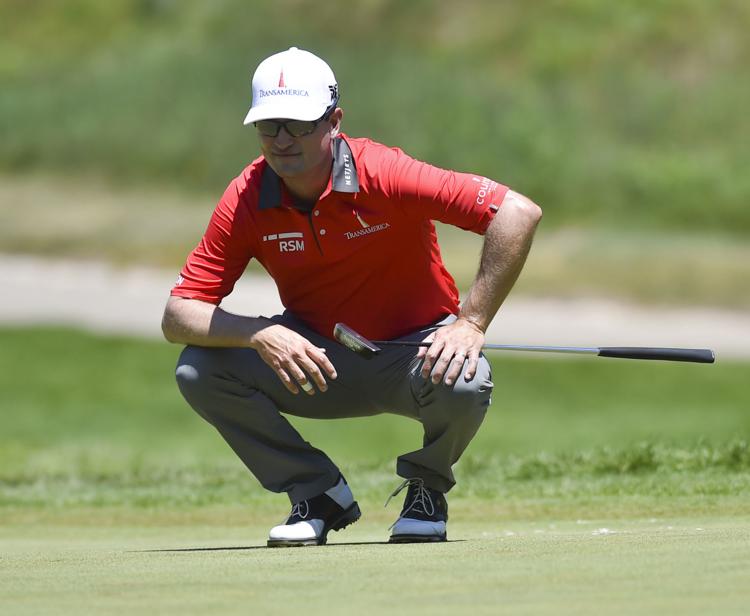 071118-jdc-dn008a.JPG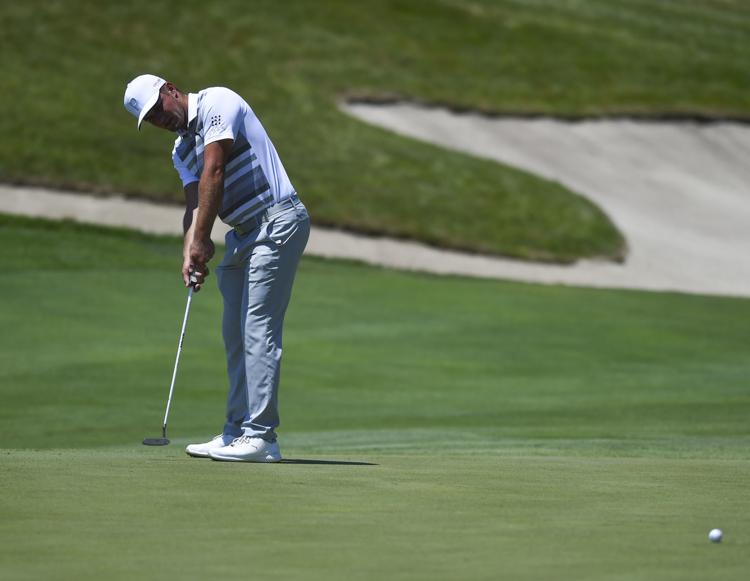 071118-jdc-dn009a.JPG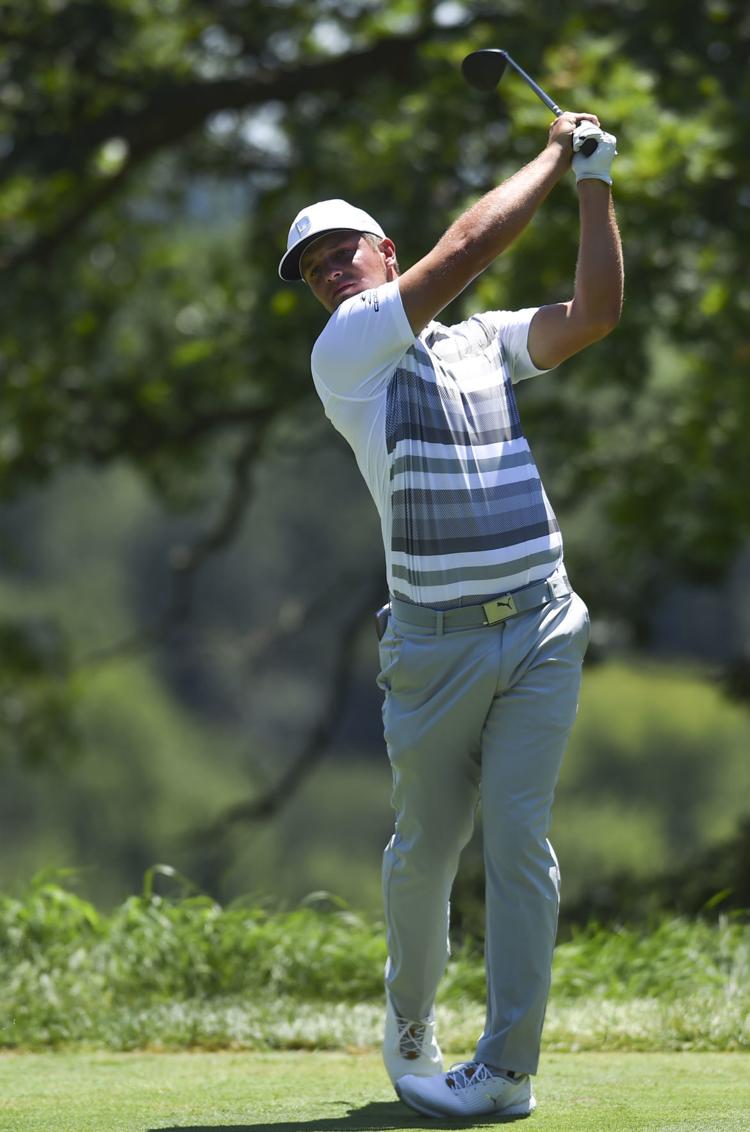 071118-jdc-dn010a.JPG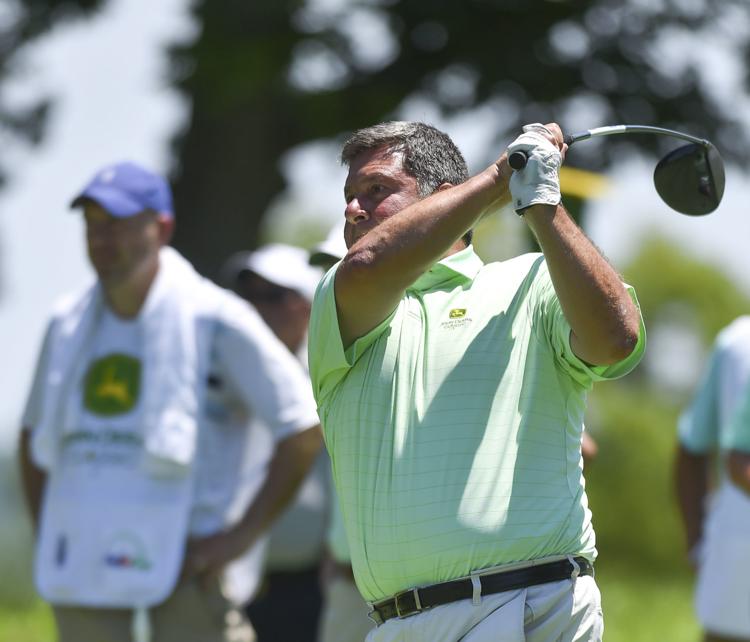 071118-jdc-dn011a.JPG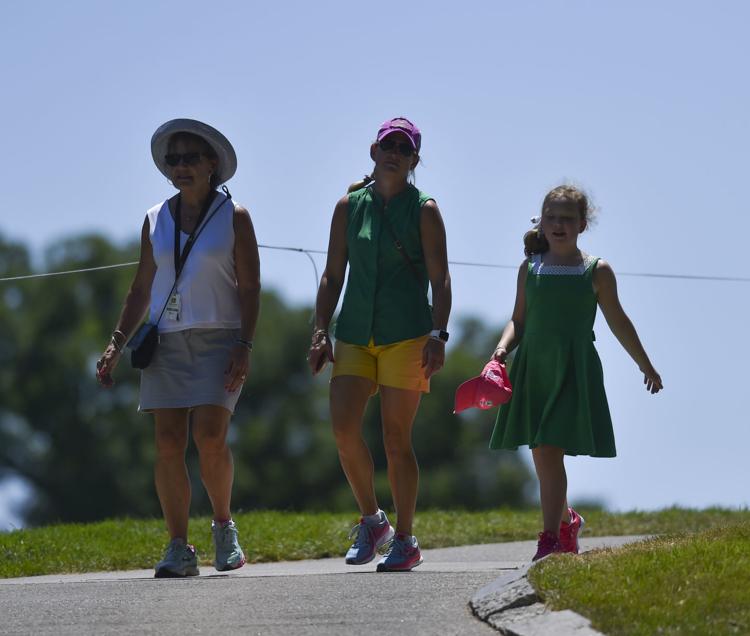 071118-jdc-dn012a.JPG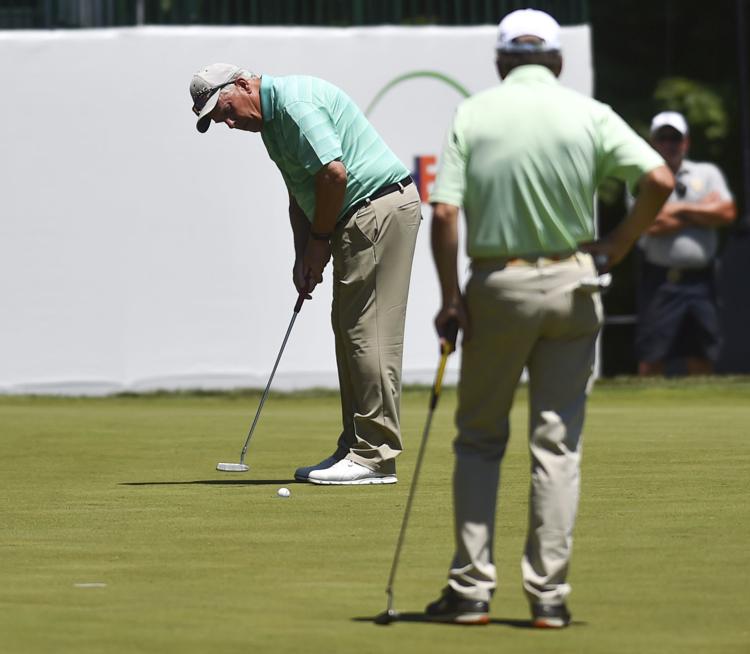 071118-jdc-dn013a.JPG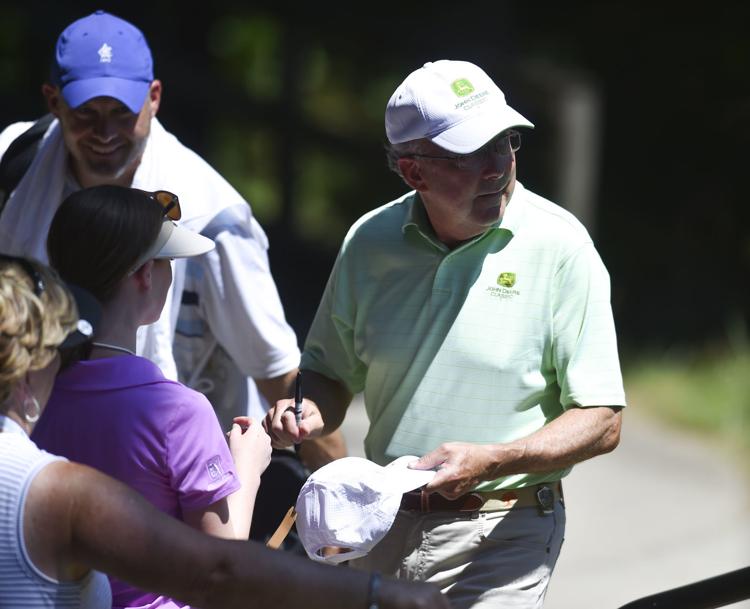 071118-jdc-dn014a.JPG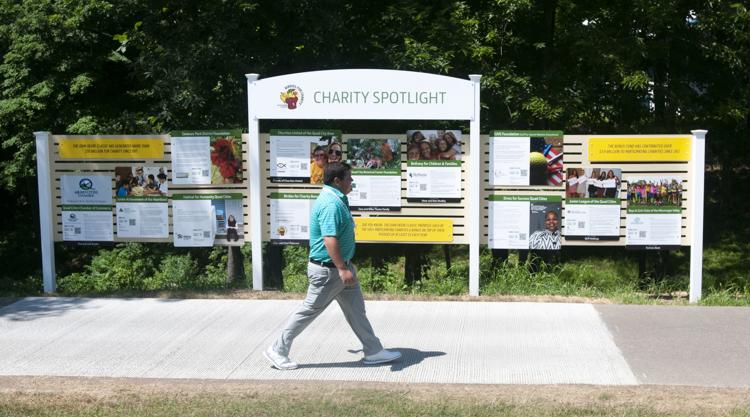 071118-jdc-dn015a.JPG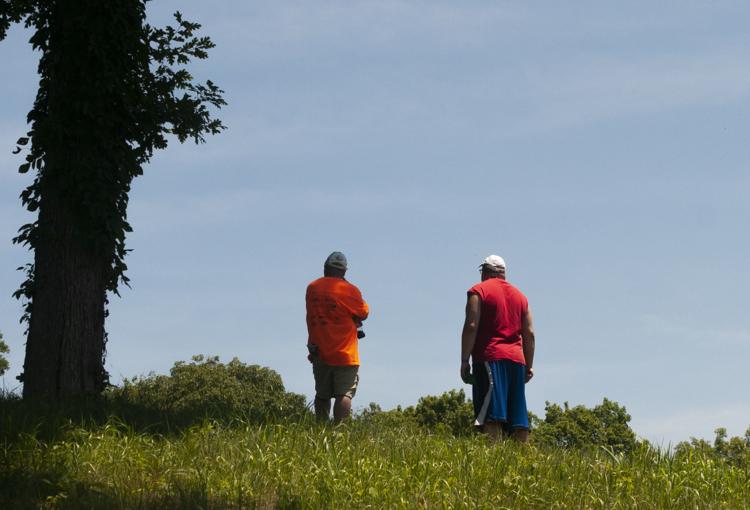 071118-JDC-jess-01.jpg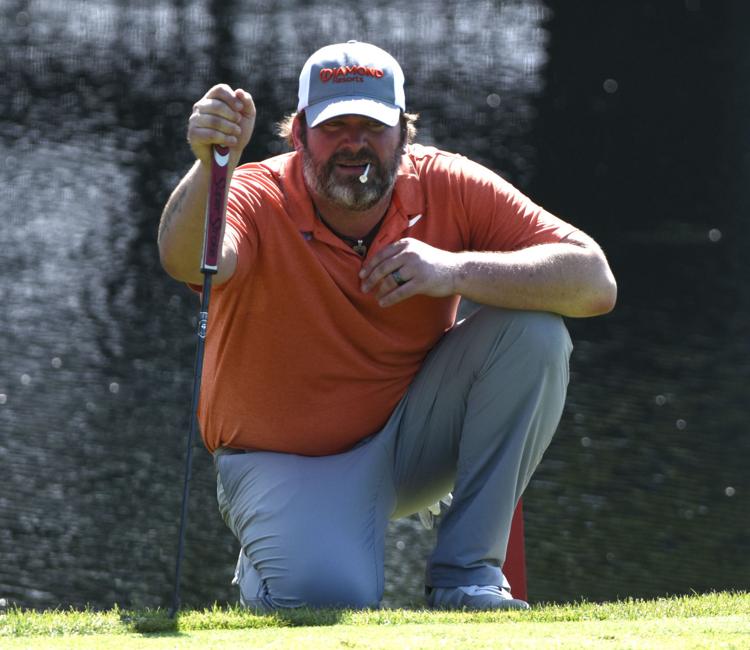 071118-JDC-jess-02.jpg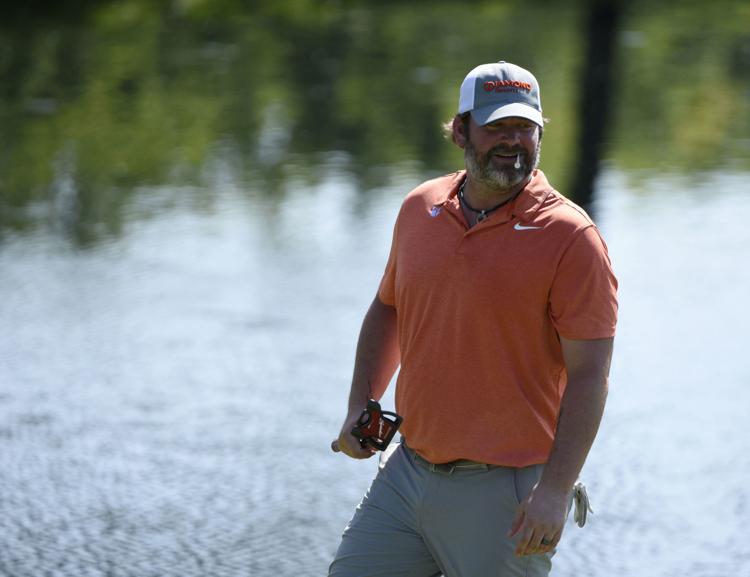 071118-JDC-jess-03.jpg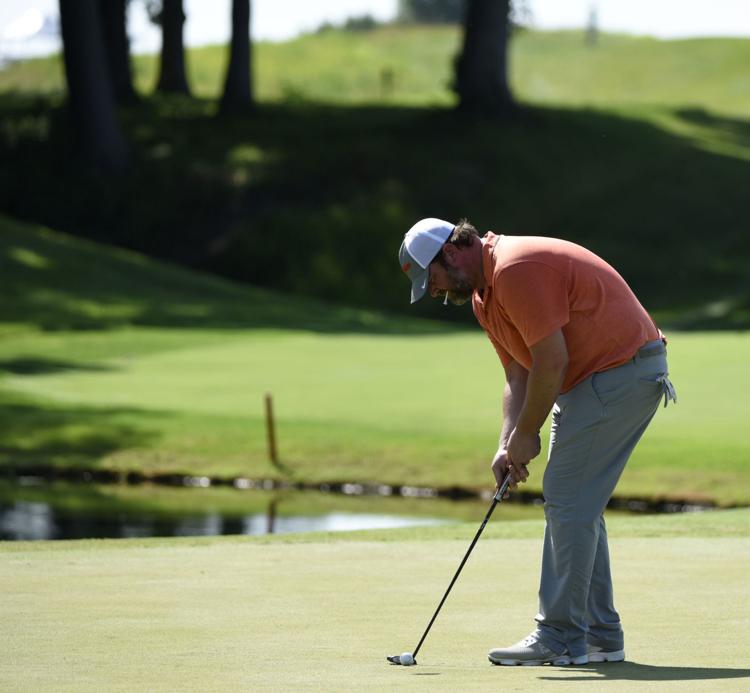 071118-JDC-jess-04.jpg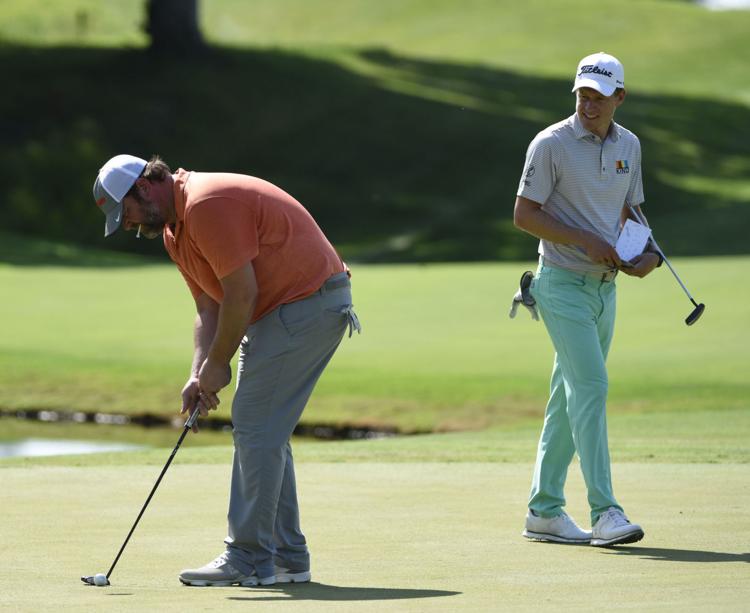 071118-JDC-jess-05.jpg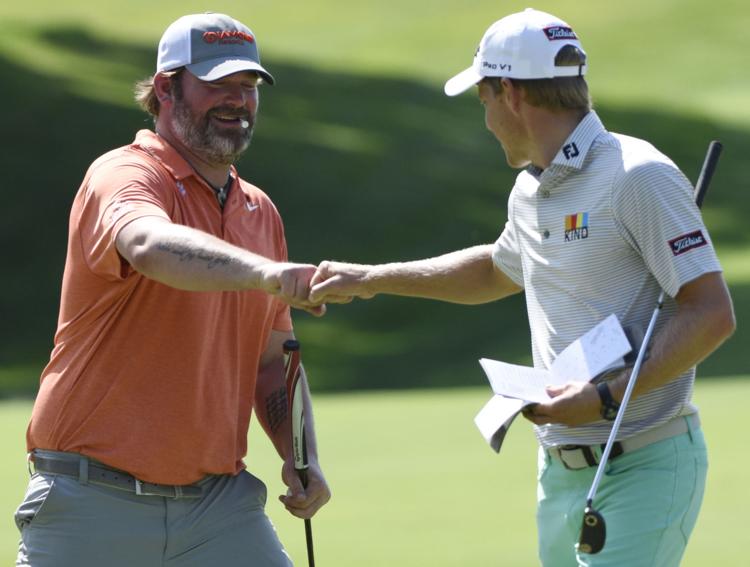 071118-JDC-jess-06.jpg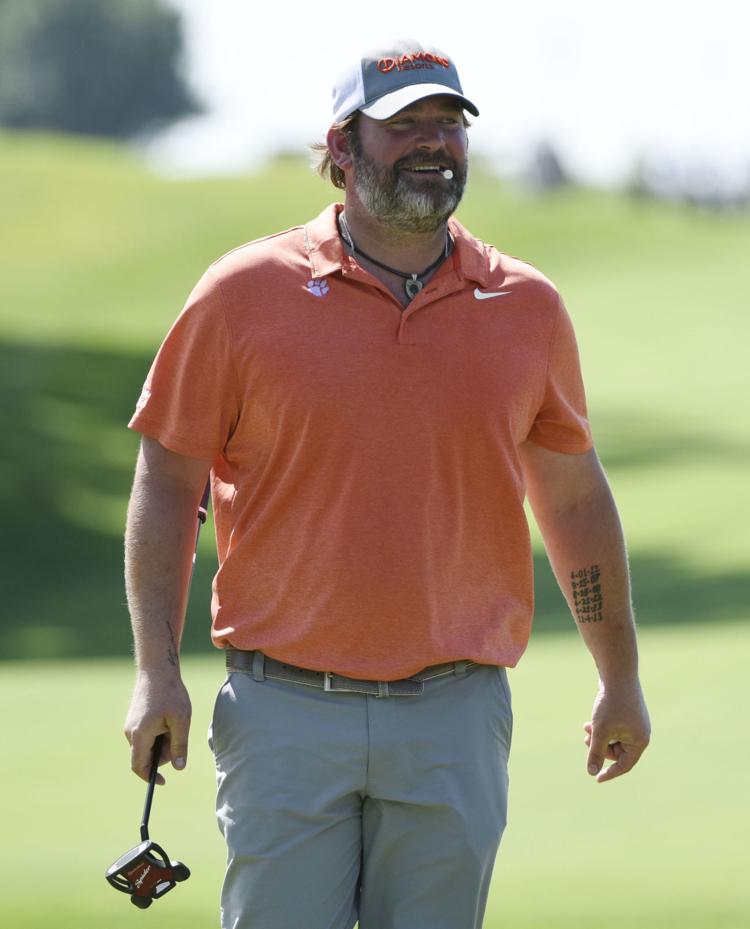 071118-JDC-jess-07.jpg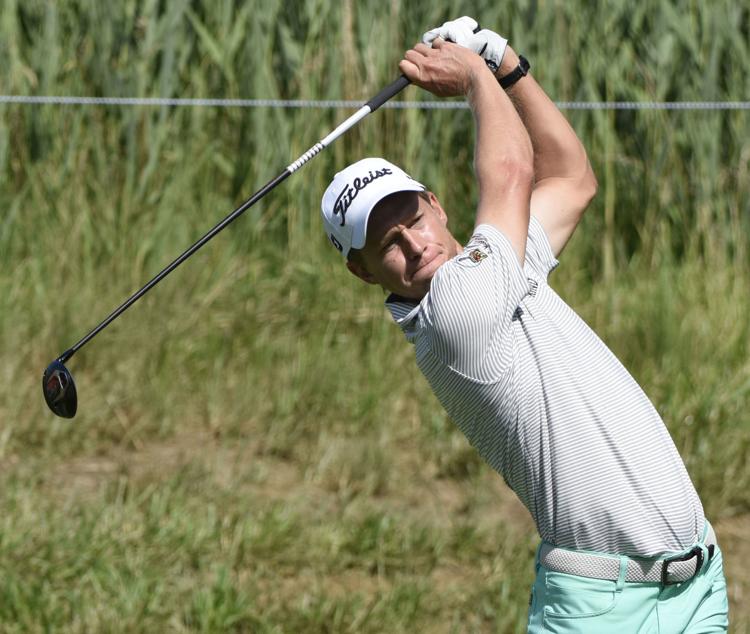 071118-JDC-jess-08.jpg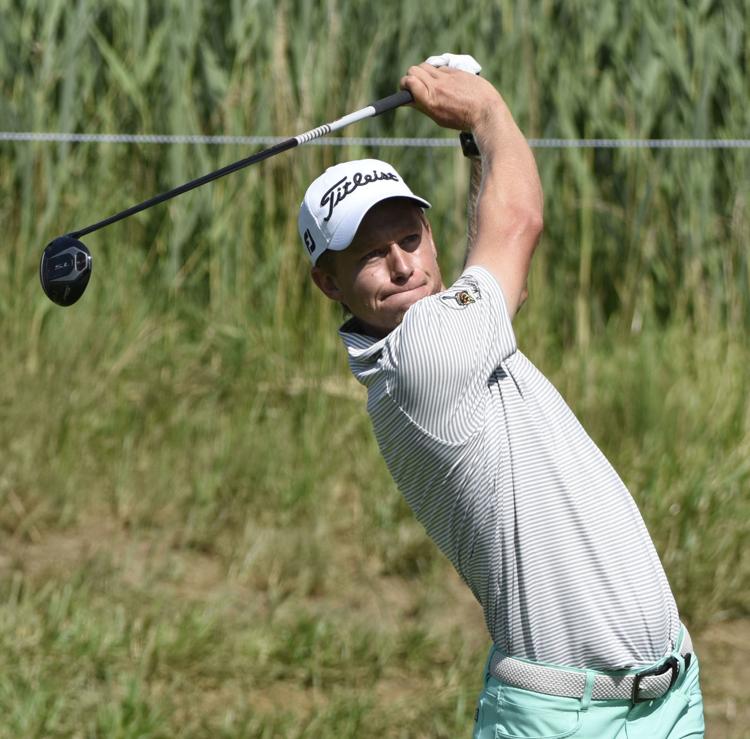 071118-JDC-jess-09.jpg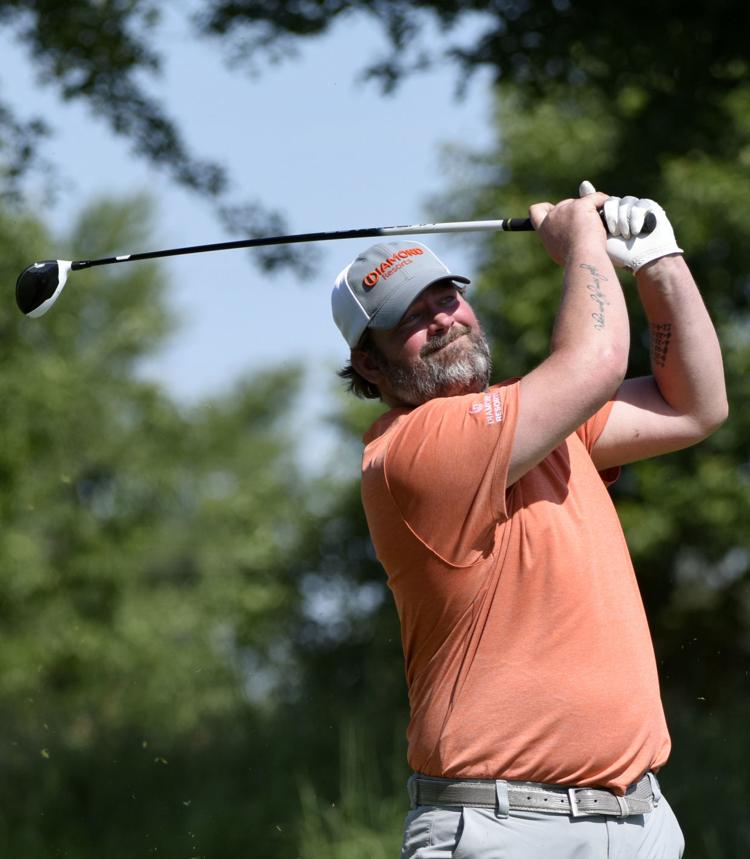 071118-JDC-jess-10.jpg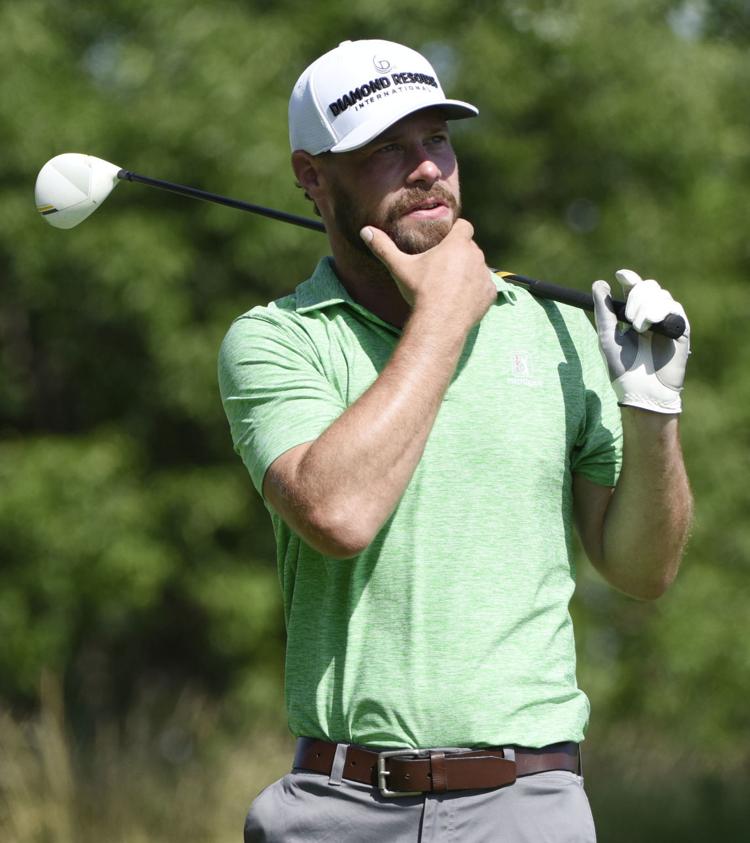 071118-JDC-jess-11.jpg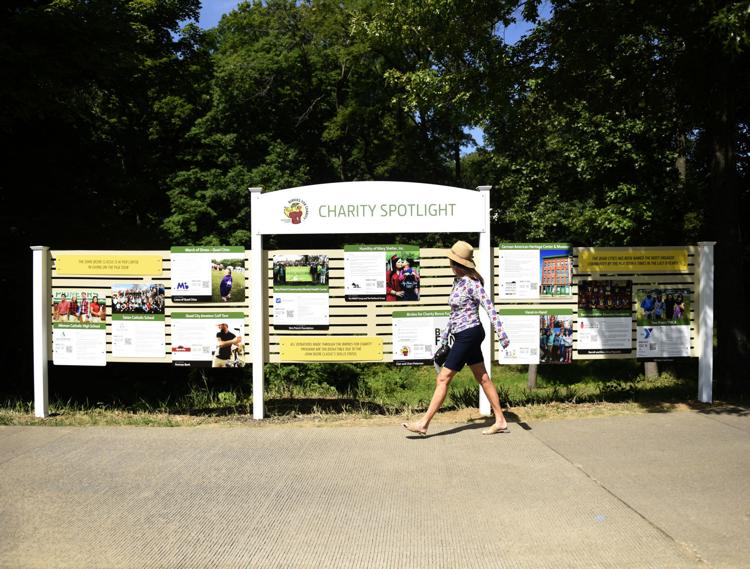 071118-JDC-jess-12.jpg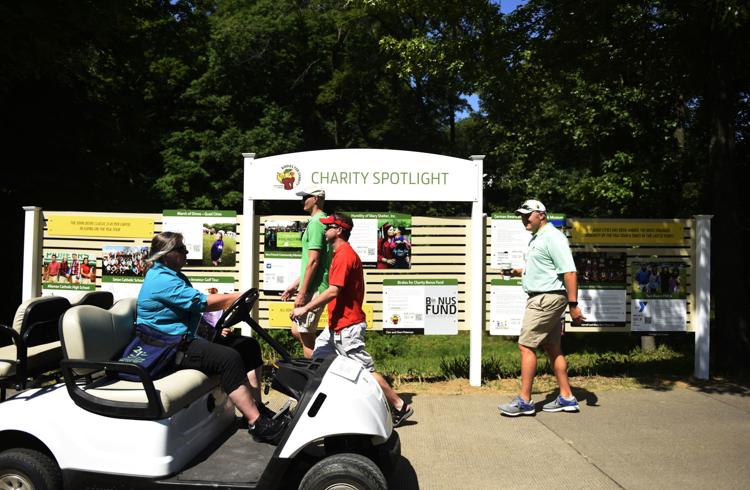 071118-JDC-jess-13.jpg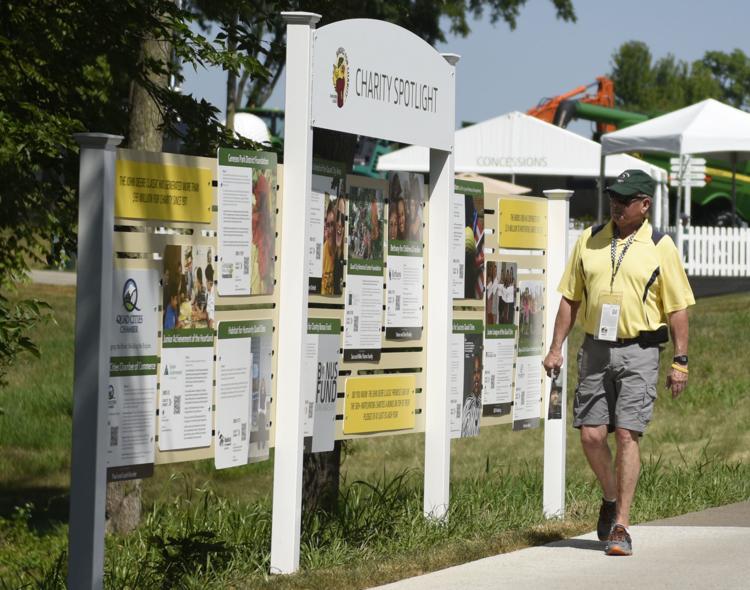 071118-JDC-jess-14.jpg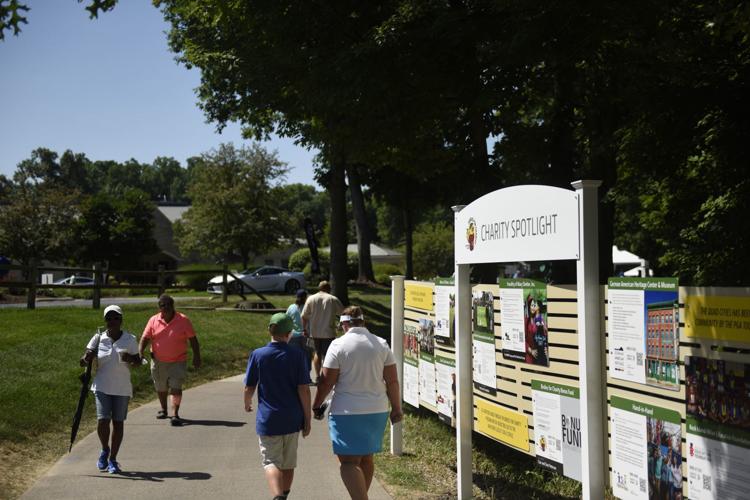 071118-JDC-jess-15.jpg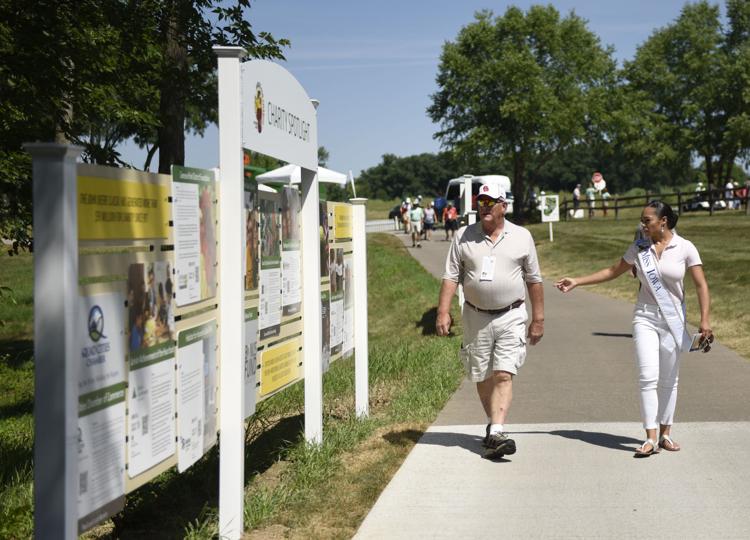 071118-JDC-jess-16.jpg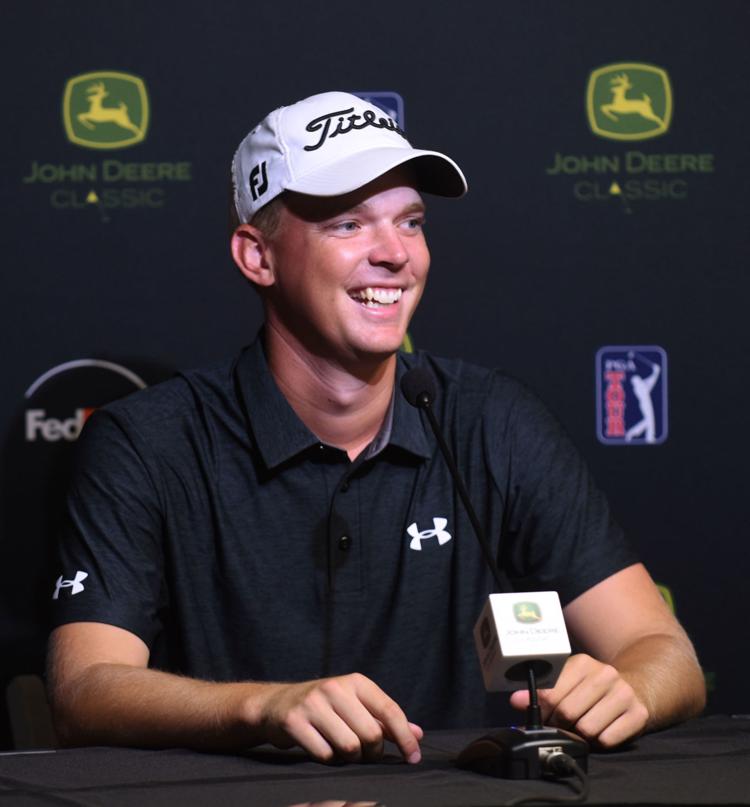 071118-JDC-jess-17.jpg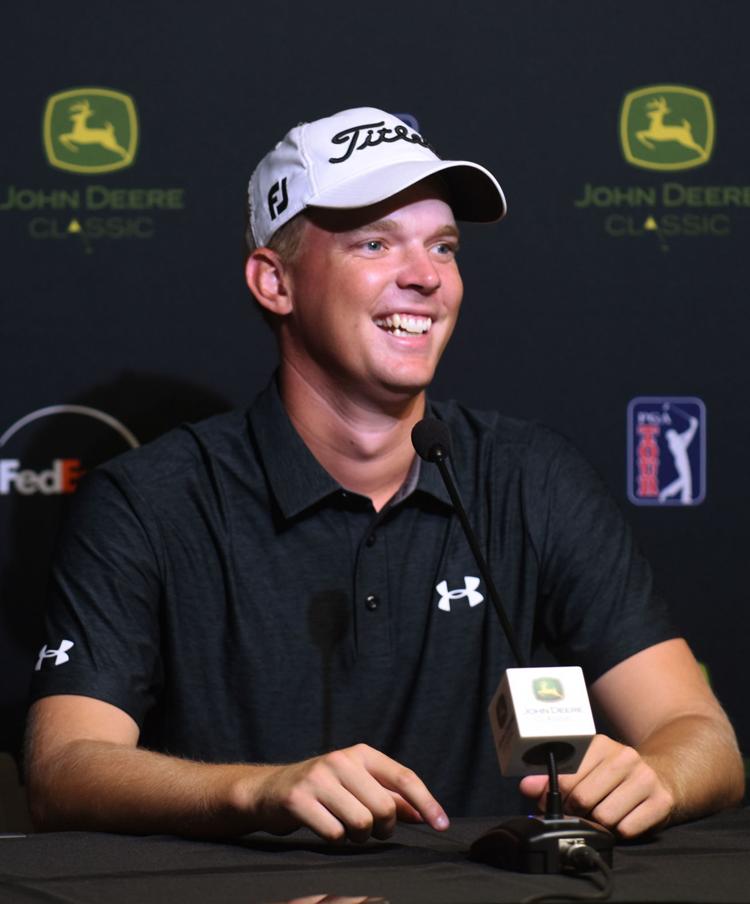 071118-JDC-jess-18.jpg
071118-JDC-jess-19.jpg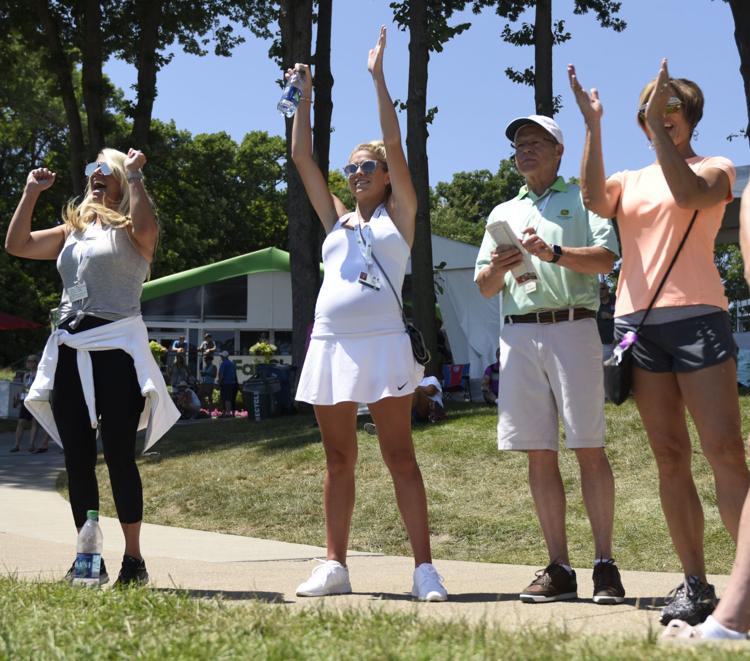 071118-JDC-jess-20.jpg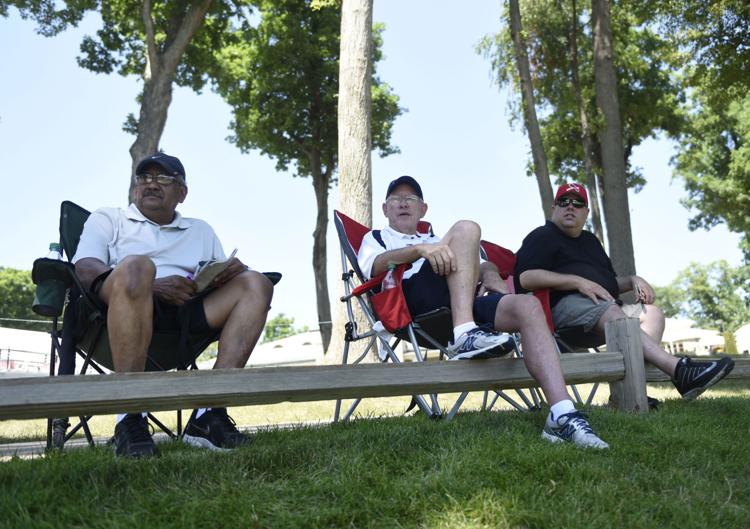 JDC Pro Am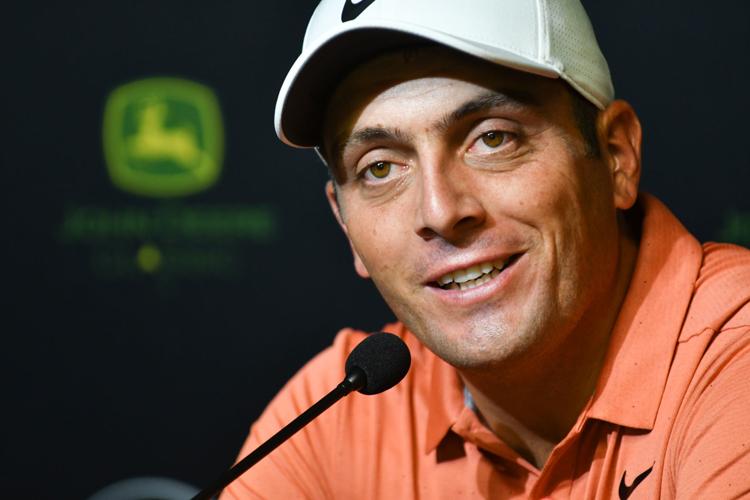 JDC Pro Am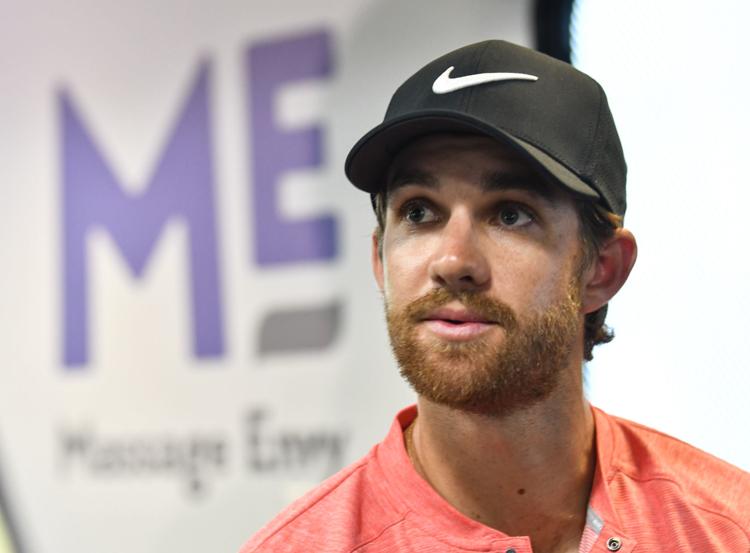 JDC Pro Am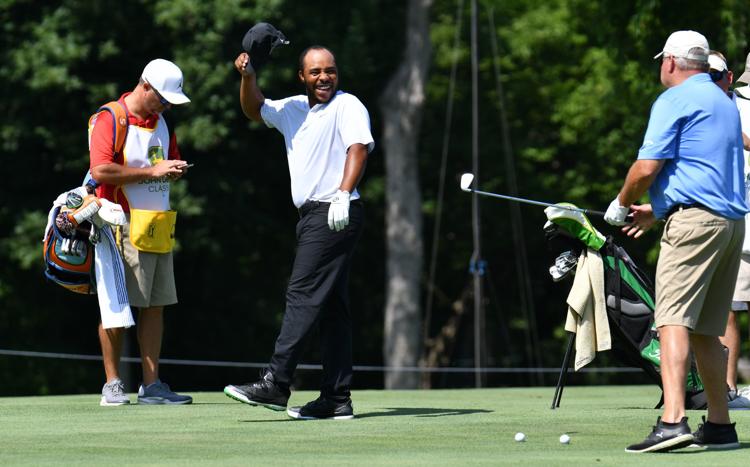 JDC Pro Am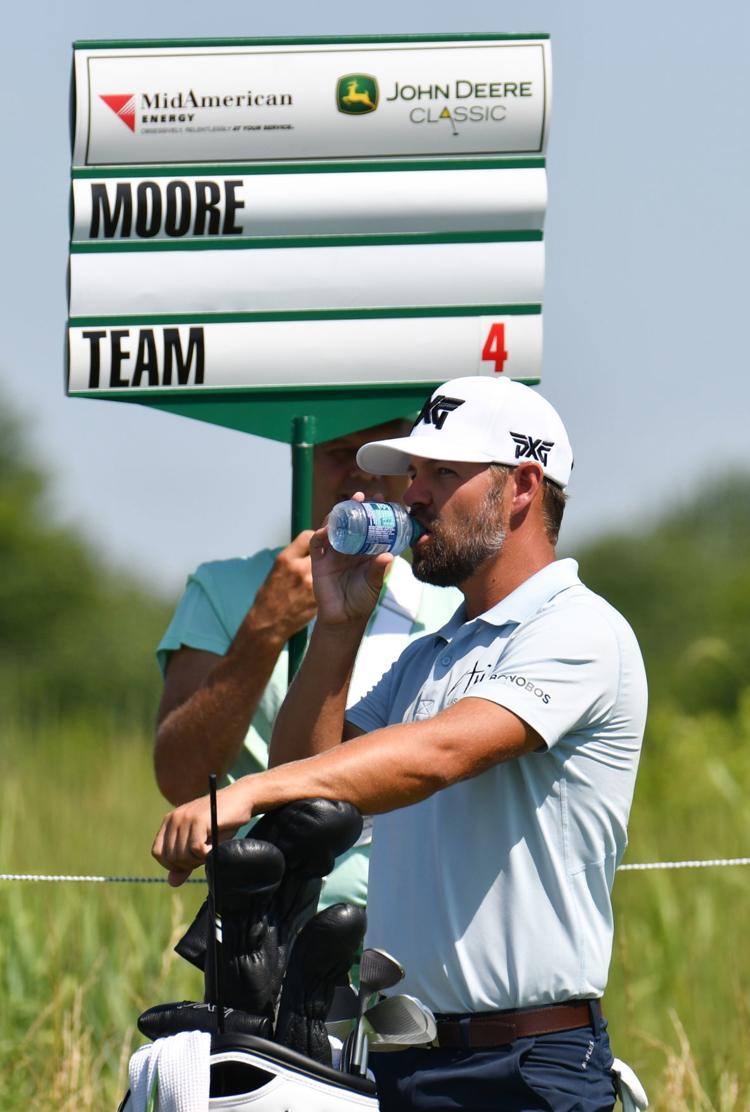 JDC Pro Am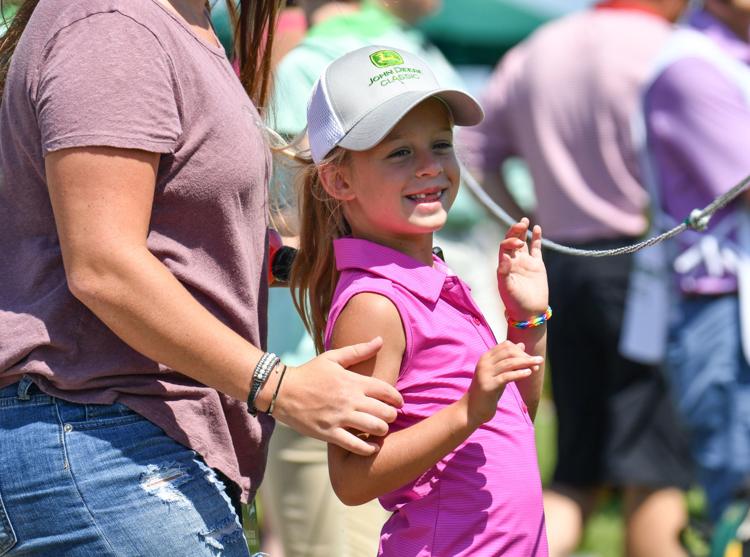 JDC Pro Am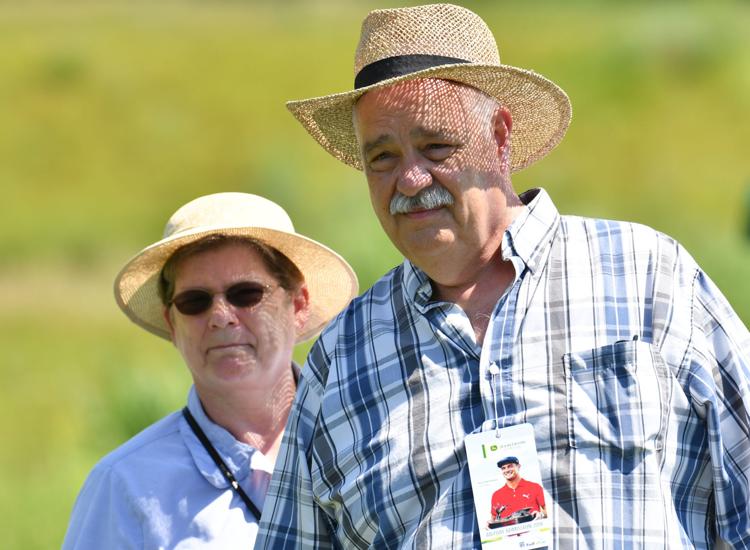 JDC Pro Am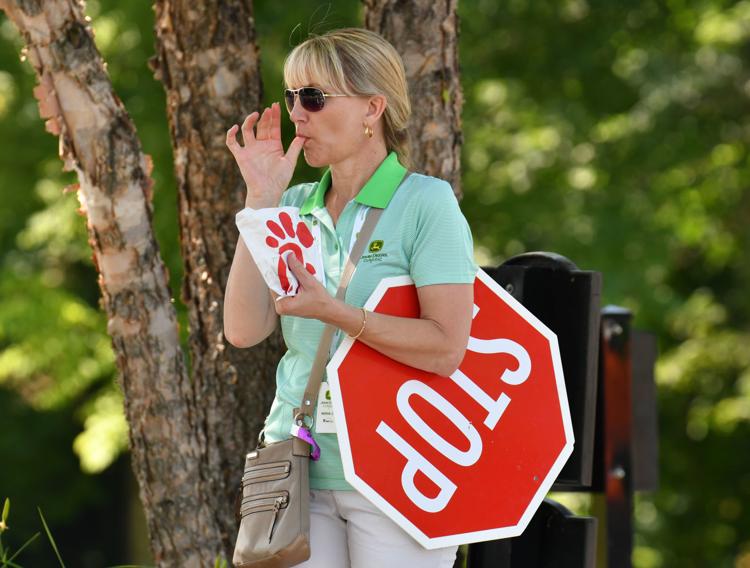 JDC Pro Am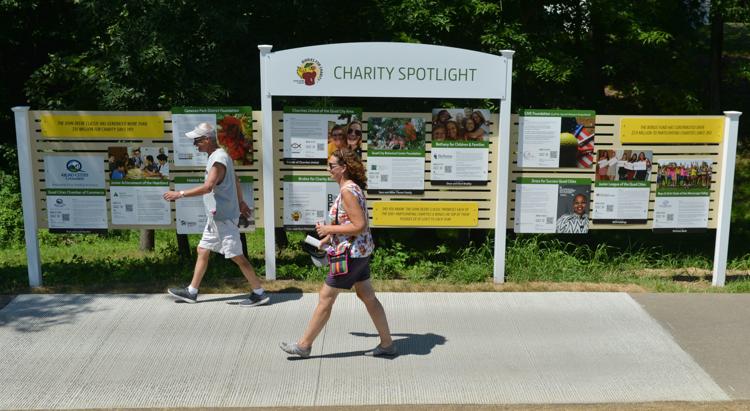 JDC Pro Am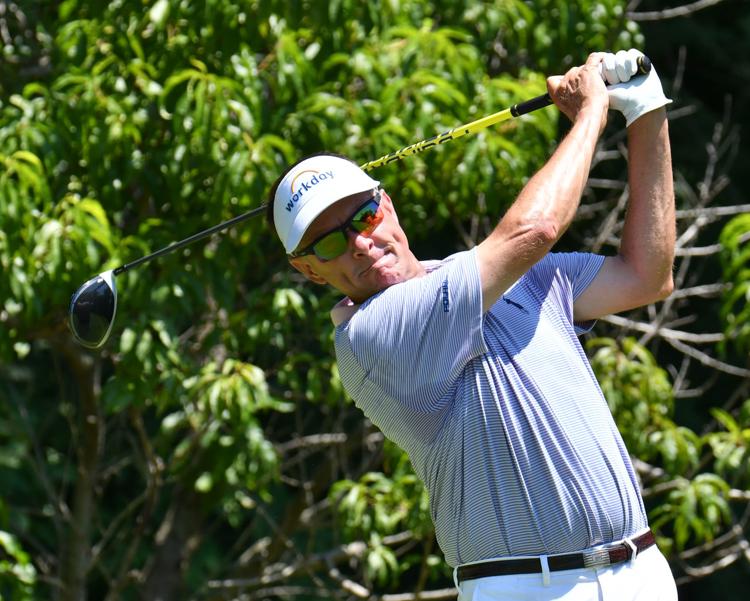 JDC Pro Am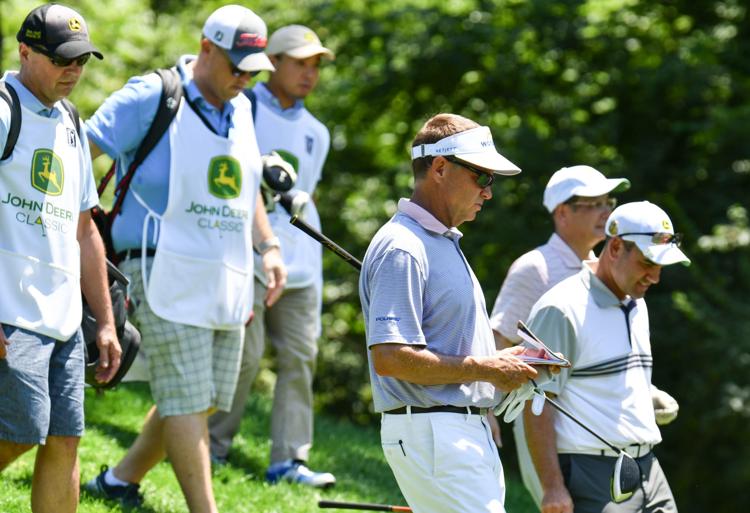 JDC Pro Am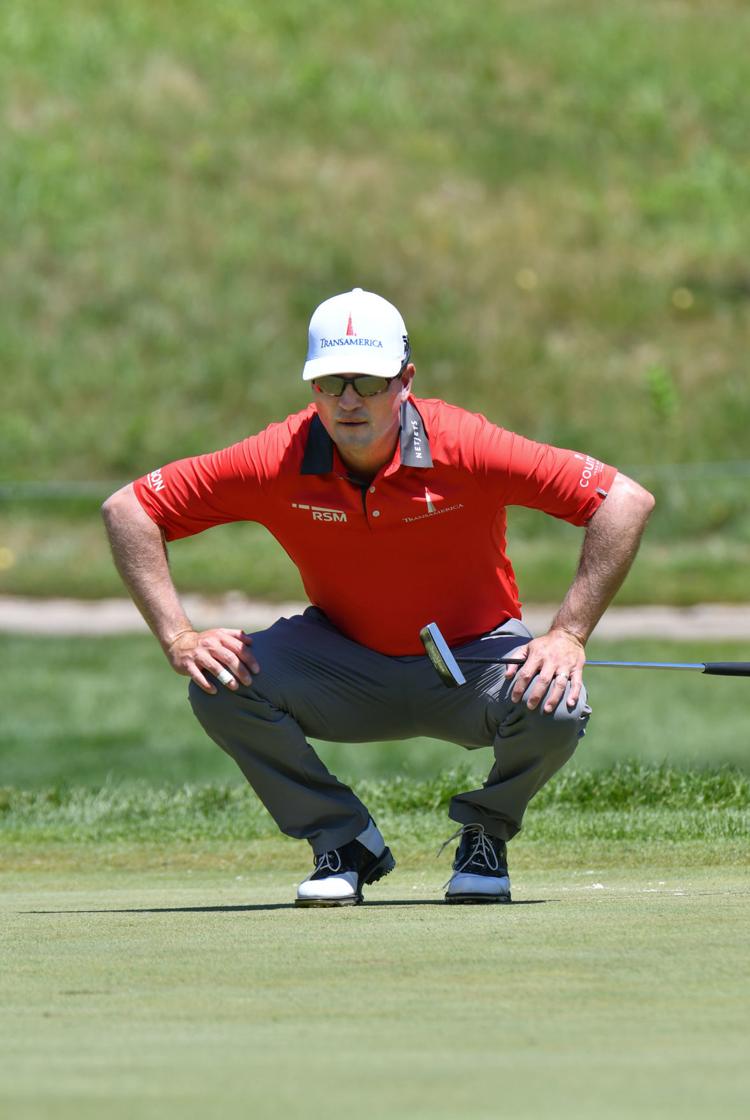 JDC Pro Am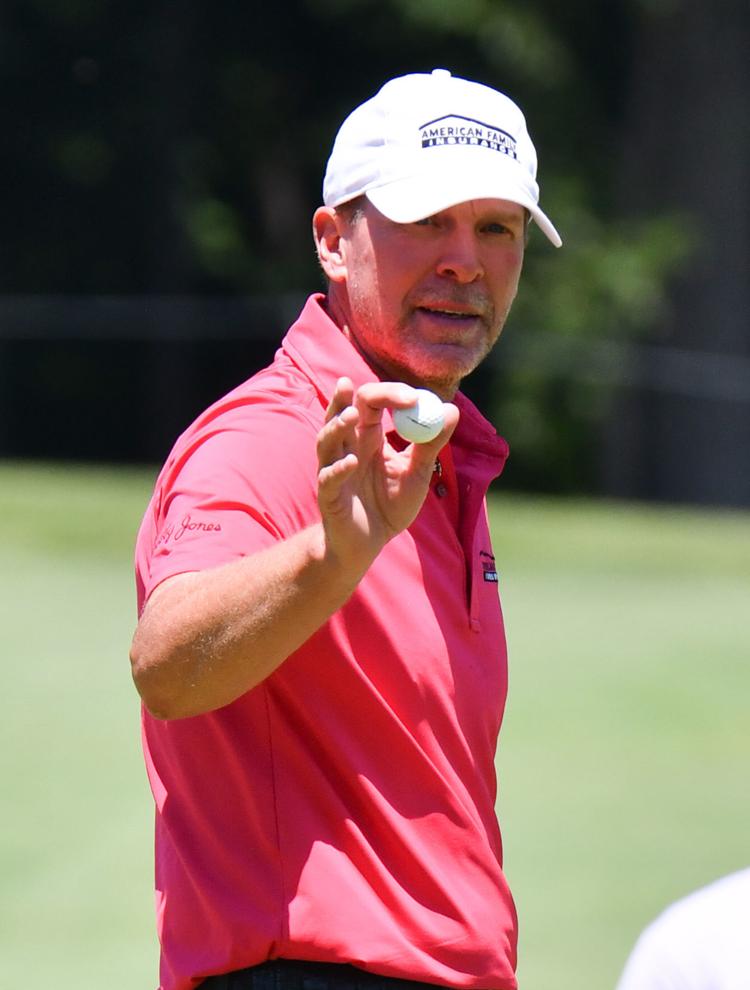 JDC Pro Am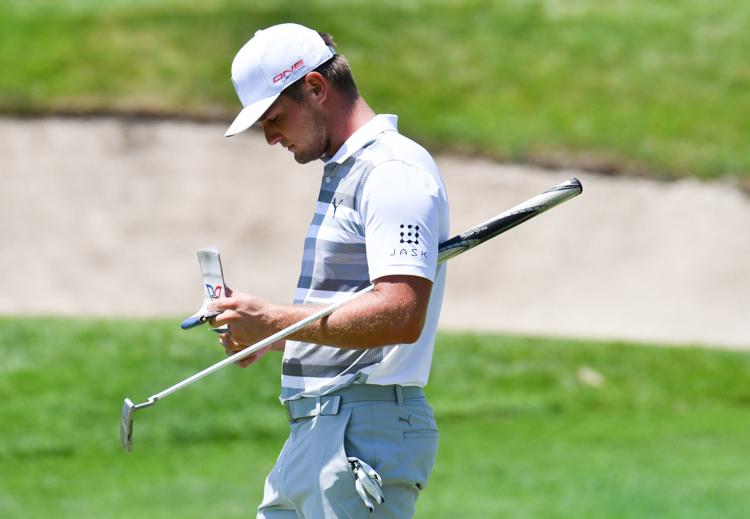 JDC Pro Am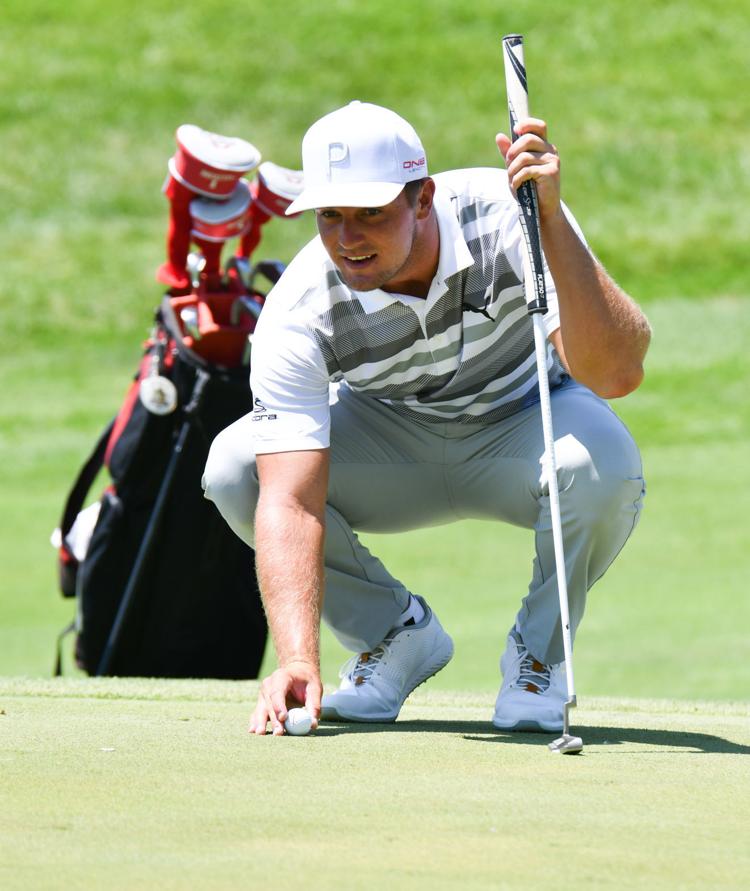 JDC Pro Am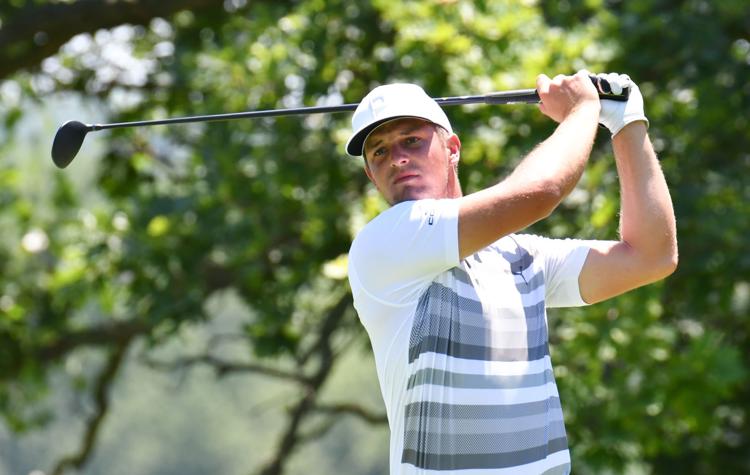 JDC Pro Am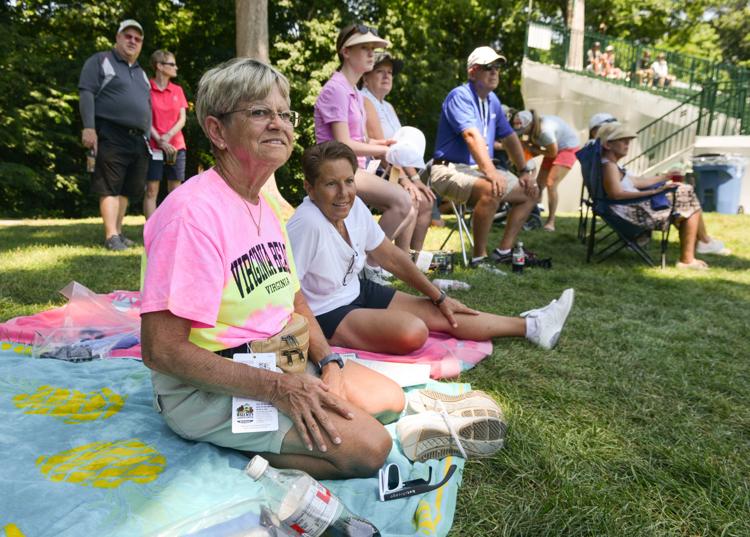 JDC Pro Am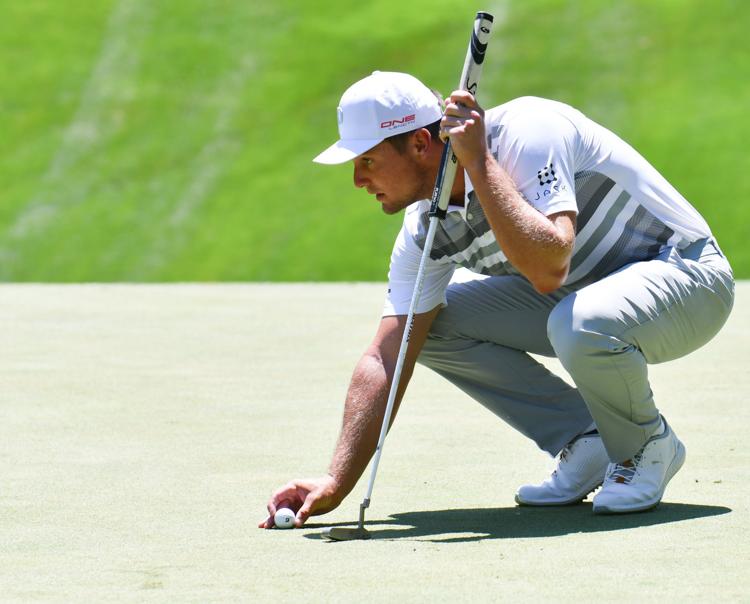 JDC Pro Am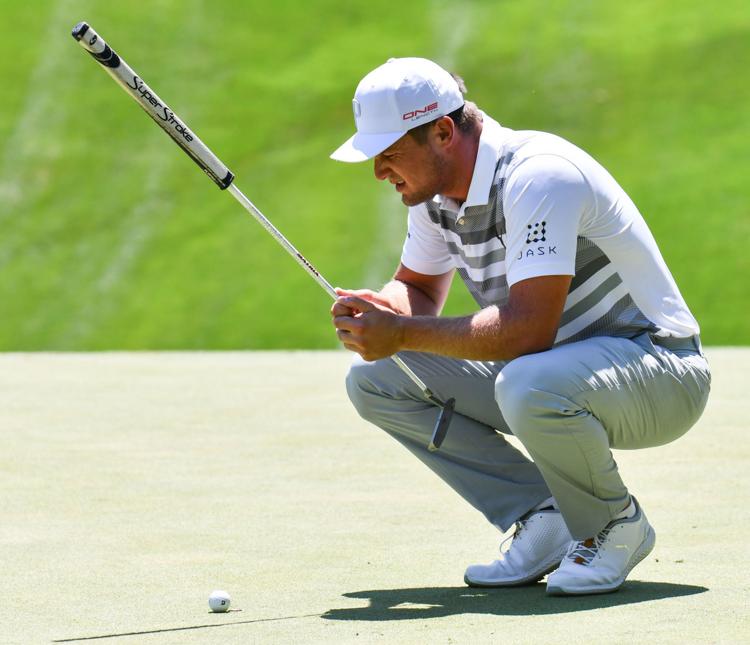 JDC Pro Am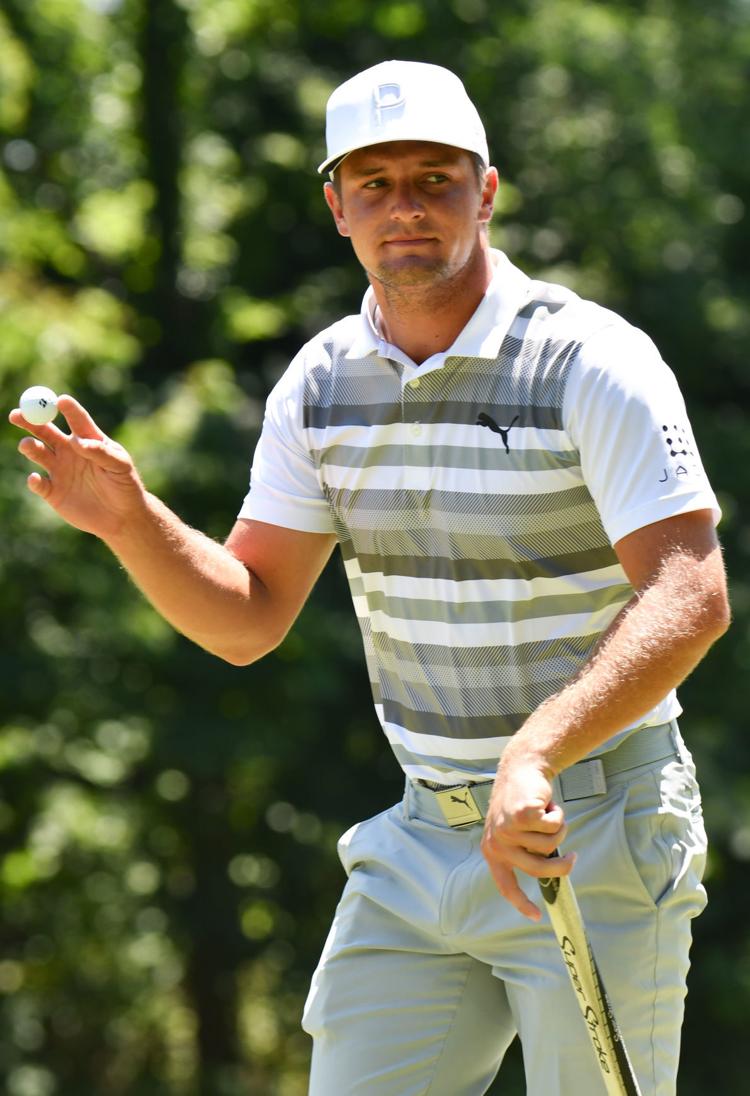 JDC Pro Am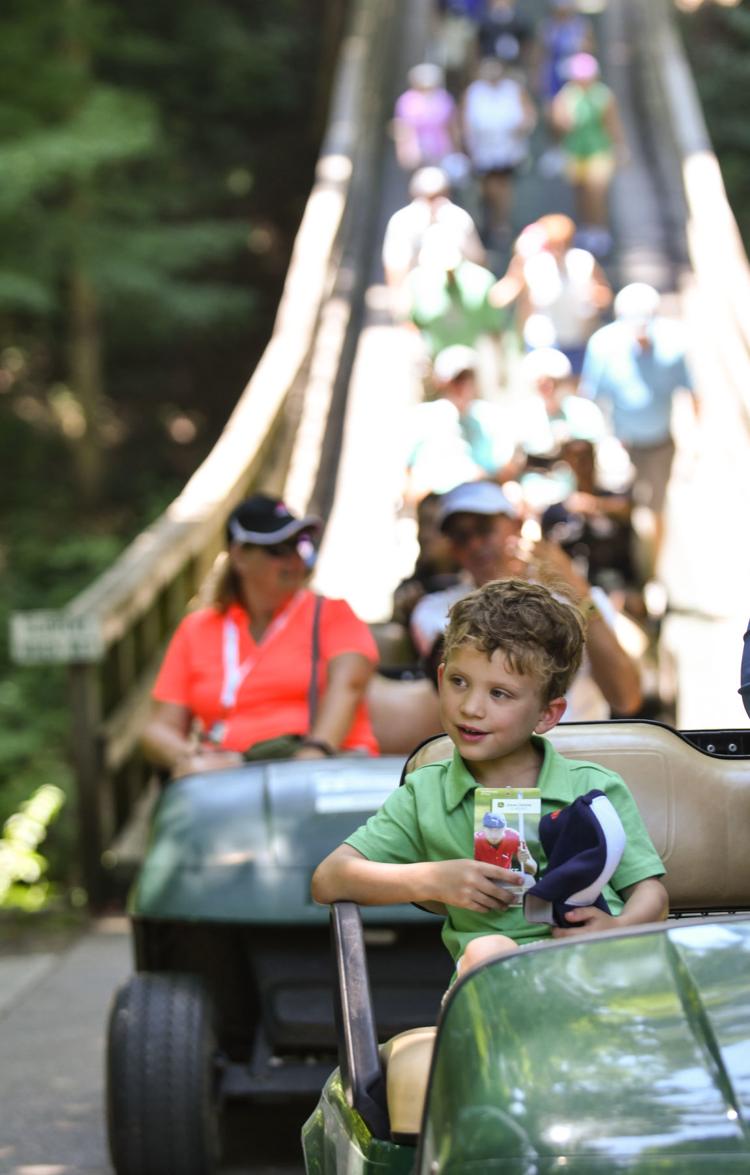 JDC Pro Am