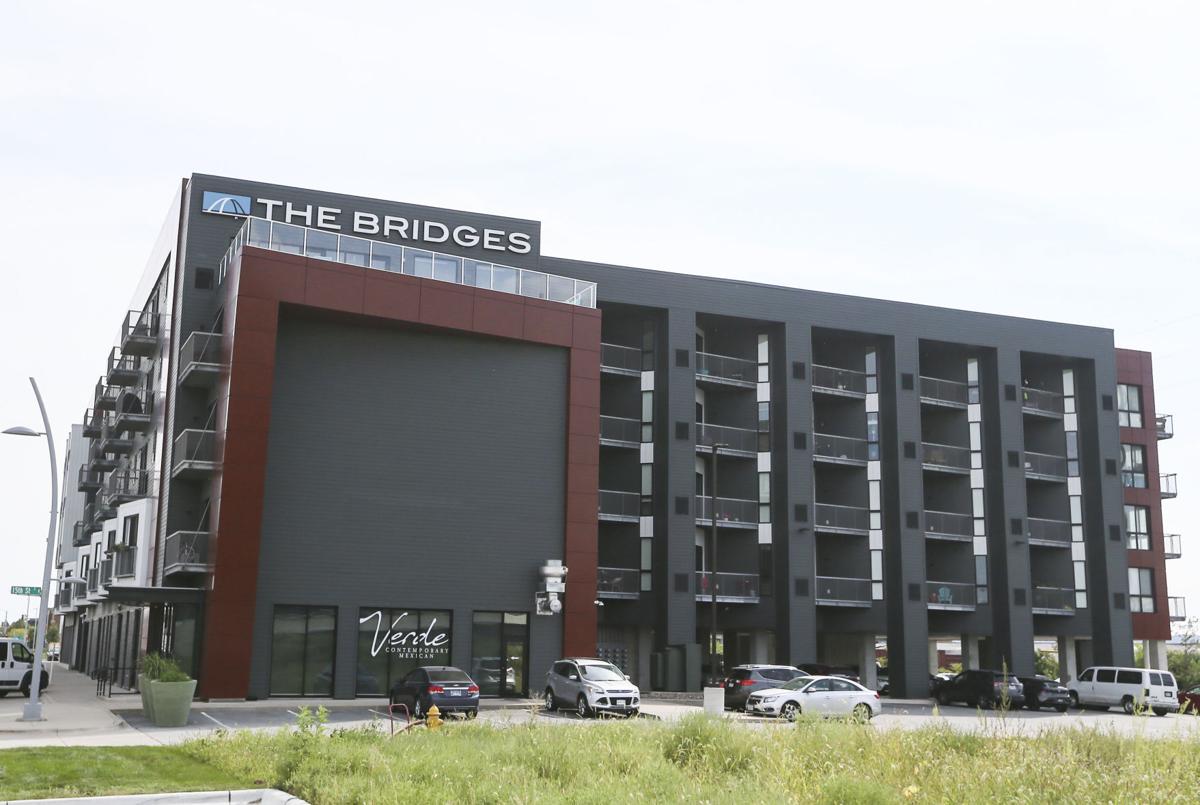 Want to rent in Bettendorf? It'll cost you. 
Bettendorf's median gross rent prices are the highest in the Quad-Cities at $914 per month, according to an ongoing Quad-City Times and Moline Dispatch-Argus analysis of rental markets in the metro. (By comparison, Davenport is second-highest at $771 per month.)
As new construction soars, especially in north Bettendorf, economists and housing experts say the city would be better served if it fostered more residences for people with lower incomes, many of whom work in Bettendorf but can't afford to live there. 
Bettendorfers need to make $20 an hour to avoid residential cost burdens — paying more than 30% of monthly income toward rent. Residents earning minimum wage in Iowa would spend 79% of their income on rent in Bettendorf. 
Nevertheless, the number of low-cost occupied apartments in Bettendorf has decreased in the past decade, while apartments priced over $1,000 increased by 996, according to census data.
When thinking about a move from the Illinois Quad-Cities to the Iowa side, Rachel Pitchford …
Apartment complexes like the recently constructed Bridges Lofts, at the end of the new Interstate 74 bridge, reflect increasing rent prices, with the smallest 422-square-foot apartment priced at $800 a month. Jeff Reiter, economic development director of Bettendorf, worked with Frank Levy, president of Newbury Living, to develop the Bridges Lofts in order to attract residents who would "activate downtown."
"That's true for people of all income classes," Levy said, "but it's more true for affluent people, for obvious reasons."
Reiter said like other Bettendorf redevelopment efforts, he had no specific income range in mind while developing the apartments.
But Levy, who has constructed both subsidized affordable housing and market-rate housing in the Quad-Cities, said Bettendorf offered substantial incentives to produce apartments with luxury amenities, like a pool and large balconies, on the lot of the former Twin Bridges Motor Inn, a motel that posed safety concerns.
"The city was driving the goal," Levy said. "We knew that it was a fast-growing, economically vital town with a lot of people who could afford to pay for attractive apartments."
Workforce Affordable Housing in Bettendorf
Leslie Kilgannon, director of the QC Housing Cluster, said all of the Quad-Cities were experiencing increasing rent prices coupled with an affordable housing crisis.
"Market rate is a challenge if the wages aren't keeping up," Kilgannon said. "Market rate isn't always affordable for what people would think of as middle class."
Even though Bettendorf's median household income is tops in the Quad-Cities at $82,153, the city needs more housing options — not just single-family homes or high-end rentals, according to Jane Rongerude, a professor of community planning at Iowa State University.
Diverse housing structures, a range of apartments, multiplexes and single-family homes, with a range of rent prices, increases the likelihood residents will find housing at their price level. 
"We need to move away from the exclusionary zoning, where we're only zoning for high-end, single-family homes," Rongerude said. 
Bettendorf's citywide residential land-use goals dedicate 65% of land be used toward single-family homes, according to the city's zoning ordinance. The remaining land would be developed into townhouses and apartments, which may offer more affordable housing for people with lower salaries.
Although housing in Iowa, and the Quad-Cities, is more affordable than other areas of the country, the wages are also lower, according to Rongerude. Individuals with lower salaries are the ones pushed out by the increasing market-rate prices.
"So many of the jobs where people are making lower salaries are jobs that we absolutely depend on for our cities to run well," Rongerude said. "There's that workforce housing or the workforce population that people talk about."
No designated low-income subsidized housing for all ages
Unless you're a senior or a person with a disability, you will not be find subsidized low-income designated housing in Bettendorf.
A review of the listings on Iowa Housing Search — the website officials recommend when searching for low-income housing in Iowa — showed six income-restricted complexes. But all developments are restricted to senior citizens or people with disabilities.
Unlike Davenport, Bettendorf does not have designated low-income apartment complexes for all ages. Despite having Section 8 vouchers accepted in the city, not having dedicated complexes makes housing less accessible because voucher recipients are competing with the general population for rentals.
When cities put units and buildings in place for low-income subsidized housing, you are preserving a space for lower-income citizens to join the community and can target specific subsidies, according to Rongerude.
"But that's also why they're controversial because there's a lot of stereotypes associated with low-income people," Rongerude said.
The misconception that low-income housing lowers property values is common, Rongerude said, but it is possible to create low-income housing that blends with the community.
Section 8 Housing Choice Voucher
It's legal for Iowa landlords to reject prospective residents if they are planning to rent with a Section 8 voucher.
Bettendorf has 232 families currently using vouchers toward rental assistance.
Otavio Bartalotti, who studies economic mobility at Iowa State University, said although, in theory, vouchers enable families to move to wealthier areas with increased access to resources, it typically doesn't work out that way.
"A lot of times those vouchers are not accepted by the landlords and make people jump through too many hoops to be able to use vouchers in higher-rent areas," Bartalotti said.
Even if residents are able to get off of lengthy waiting lists and receive vouchers, there is a ceiling rent set by the Department of Housing and Urban Development for voucher recipients. If there aren't enough workforce lower-cost apartments in a city, it prevents them from moving into the community with their voucher.
"You have to have the units," Rongerude said. "If you don't have the units, it doesn't do you any good."
A lack of available affordable units in wealthier areas is one reason why voucher recipients are forced to stay in areas considered poor already, according to Bartalotti, which negates the impact of the vouchers. If there are affordable units in the area, it is most likely that non-voucher recipients will have access to rent them because of a landlord's discretion and scarcity of affordable housing.
The use of vouchers is racialized in Iowa, as some majority-white communities do not want people of color from urban communities to come to their cities because of racist stereotypes, according to Rongerude. This limits the options for voucher recipients of color and keeps them in higher poverty areas.
Economic mobility and housing
Residents of lower socioeconomic status moving into wealthier areas with increased access to resources, like Bettendorf, helps break the cycle of poverty, according to Rongerude and Bartalotti. 
When essential workers, who typically have lower-paying jobs, live closer to where they work, they are more dependable and business services are more reliable to the community, according to Rongerude.
"The people themselves want to be dependable," she said.
Areas with higher incomes, like Bettendorf, have better access to resources, like grocery stores. More easily accessible resources can help people with low-incomes raise their socioeconomic status, according to Bartalotti.
With economic diversification comes racial and ethnic diversity, according to the Tri-Cities Housing Assessment that reports the majority of citizens who would qualify for subsidized housing programs in the Quad-Cities are residents of color.
Research shows that there are benefits to diverse communities, especially when it comes to decision and policy making, according to Bartalotti.
"But in general, it's probably a plus for everybody," Bartalotti said.
The housing instability seen throughout the pandemic proves the importance of enacting supportive housing policies in the Quad-Cities, according to Kilgannon.
"Homelessness really can impact anyone if given the circumstance," Kilgannon said. "There are no borders or boundaries around any city in our community where we will be seeing those kinds of situations."
What's going up? Here are 10 projects underway in the Quad-Cities
1. Amazon facility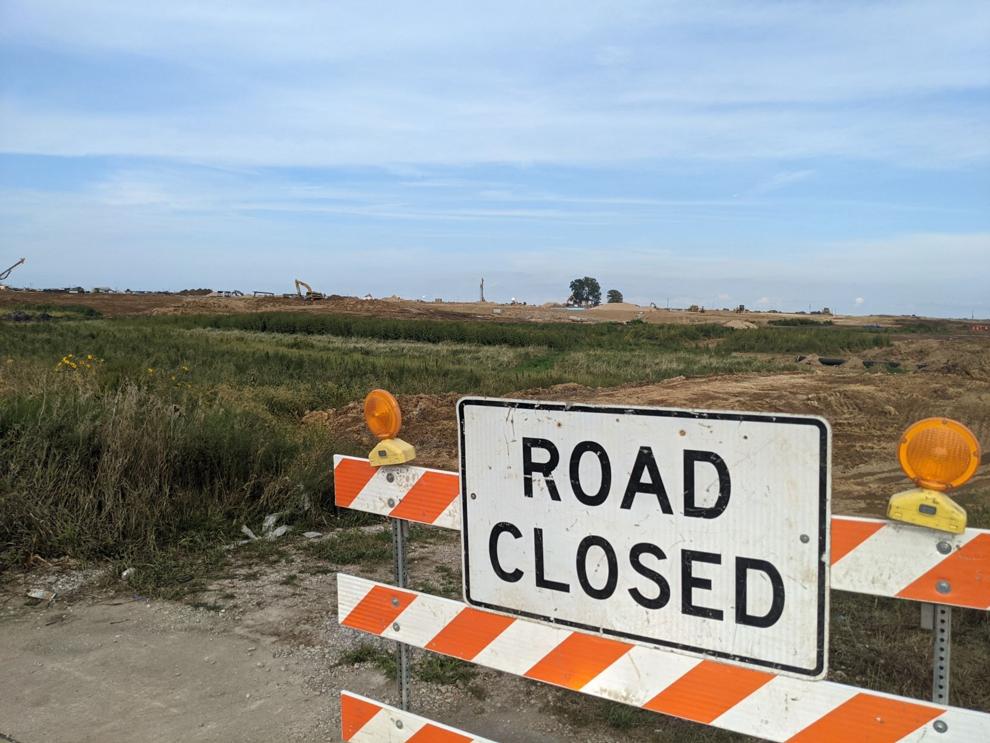 Construction on the new Amazon facility is underway at 2022 Research Parkway in northern Davenport near the municipal airport. The internet commerce giant is building a robotics fulfillment center that is a gross 2.9 million square feet and stands five stories. City and chamber of commerce leaders expect the center and its planned 1,000 employees to bring in hundreds of millions of dollars to the Quad-Cities economy, though it may not multiply new jobs in a slow-growing QC job market.
According to building permits submitted to Davenport, the job costs for construction, plumbing, electrical and mechanics at the site total $230.6 million. Separate permit fees charged by the city total more than $914,000.
2. Daiquiri Factory
3. New fire station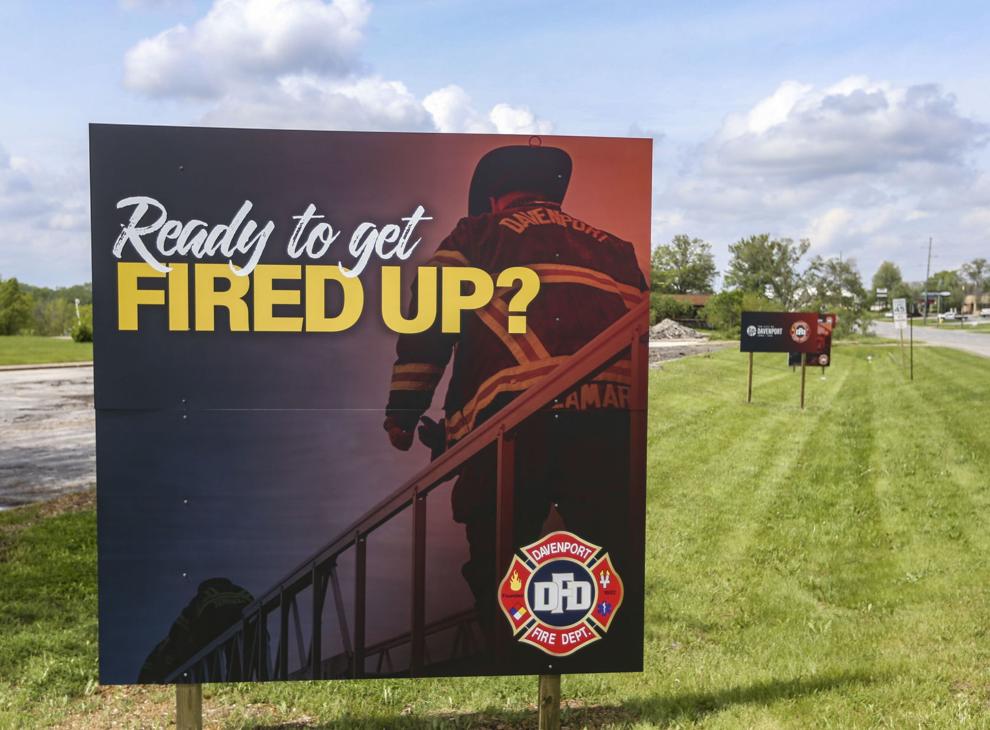 4. New East Moline public library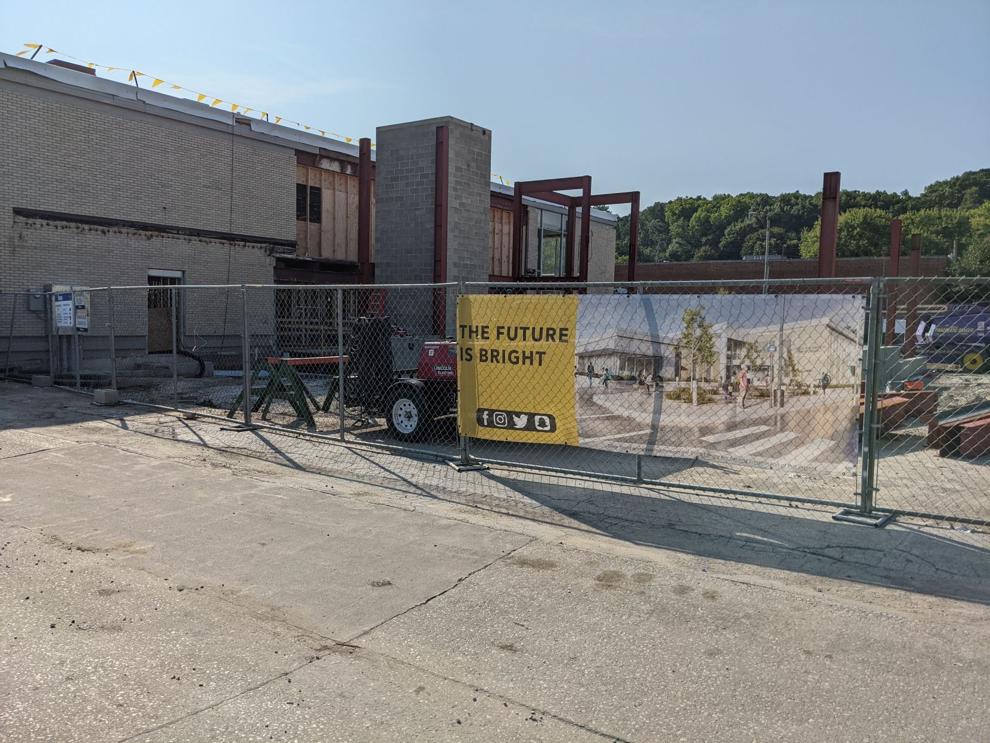 With land and building donated by TBK Bank, construction has begun on a new public library in East Moline. At 22,000 square feet, the new library is expected to more than double the current library's 9,600 square feet. The new library location will be at 1523 8th St., near Runner's Park (where East Moline also recently finished installing sun shades).
5. Palmer College of Chiropractic new student housing
A new student housing project at Palmer College of Chiropractic is going up on Perry Street. The 115-unit building is set to be completed in June 2022 in a vacant area between East 11th Street and East 10th Street and Perry Street and Pershing Avenue. The student housing is expected to accommodate up to 139 students, said Jillian Mcleary, senior director of communications. Construction began earlier this summer, according to the college's website. The building permit projected $18.8 million for the project.
This is part of a $50 million, 10-year plan to make the college more attractive to students. A 22,000 square-foot student learning space opened earlier this year with 75 enclosed study spaces and a coffee shop. Coming up, an outdoor terrace, designed as a study space, is expected to open later this fall. Other projects include an experiential learning center with five technique labs and two anatomy labs, and an outdoor recreation and athletic field adjacent to the student housing buildings.
6. PHat Bottom Labs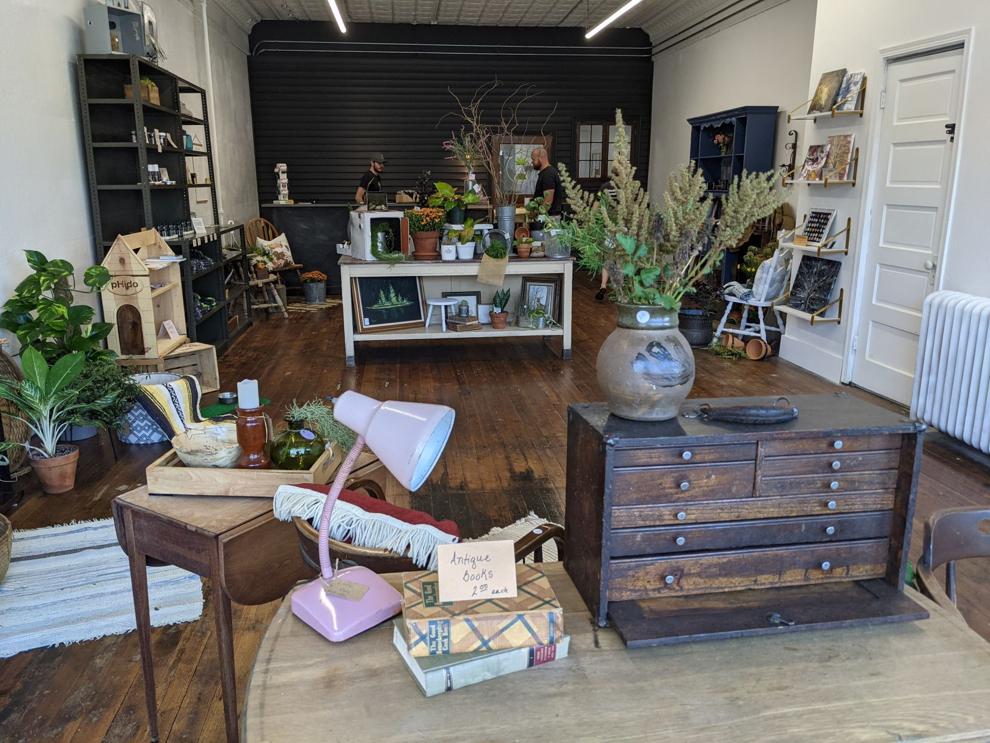 A new storefront in East Moline, pHat Bottom Labs, extracts hemp and sells cannabidiol products. The business sources hemp from area farmers who use the plant as a cover crop, and extracts the oil with a machine that can produce up to 3 liters a week.
Cannabidiol, or CBD, is a plant related to the plant-based tetrahydrocannabinol, or THC, the active ingredient in marijuana that gives users a "high," according to a New York Times review of research on CBD. Hemp is cannabis that contains 0.3% or less of THC, according to a Congressional fact sheet published after the 2018 farm bill relaxed restrictions on hemp growth. CBD is being studied to determine whether it lessens the effects on seizures, depression, anxiety, chronic pain, and PTSD. The strongest evidence is for CBD reducing seizures in rare childhood disorders, but studies are ongoing for other possible effects of cannabidiol.
Vicki Hughes and Amanda Ryan, owners of the business, started pHat Bottom Labs after treating veterans with PTSD. They send product samples to Altitude Consulting, a hemp-testing laboratory based in Englewood, Colorado, and publish the lab results on their website.
Filling the rest of the storefront is antique furniture and decorations, works from local artists (including Hughes' father who sells landscape mud paintings), locally grown produce such as honey, microgreens, soap and mushrooms. Some of the producers infuse pHat Bottom Labs CBD oil into their products — CBD bath bombs and honey, for example.
7. TBK Bank headquarters in Bettendorf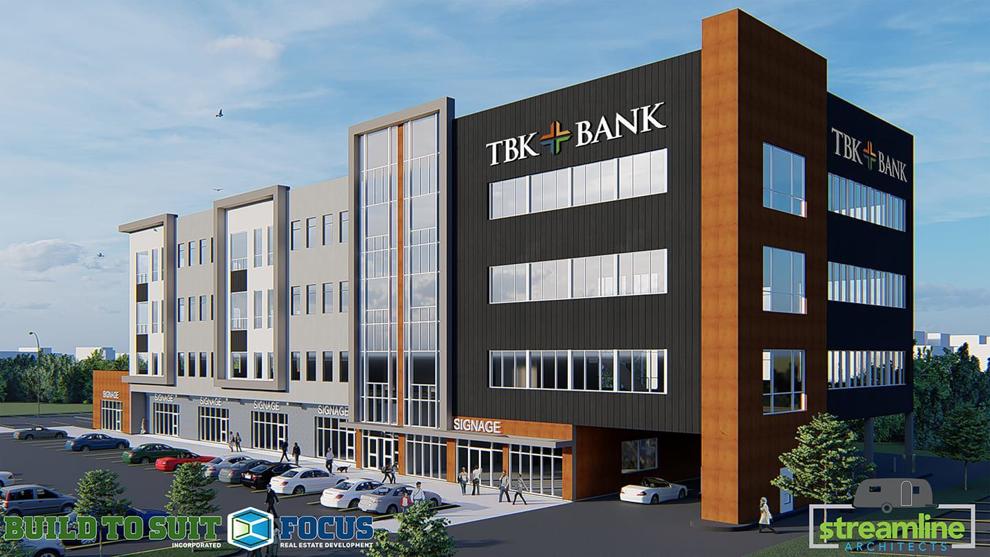 TBK opened its new headquarters in downtown Bettendorf this summer at 1521 Grant Street. The four-story building includes the bank branch, a restaurant and retail shops. The bank is located east of the I-74 bridge. Adorning the second- and third-floor walls are murals painted by artists with the Metro Arts Youth Apprenticeship program of the Quad City Arts. TBK bank has 63 branches throughout Texas, Colorado, Illinois, New Mexico, Kansas and Iowa.
8. Tequila's Bar and Lounge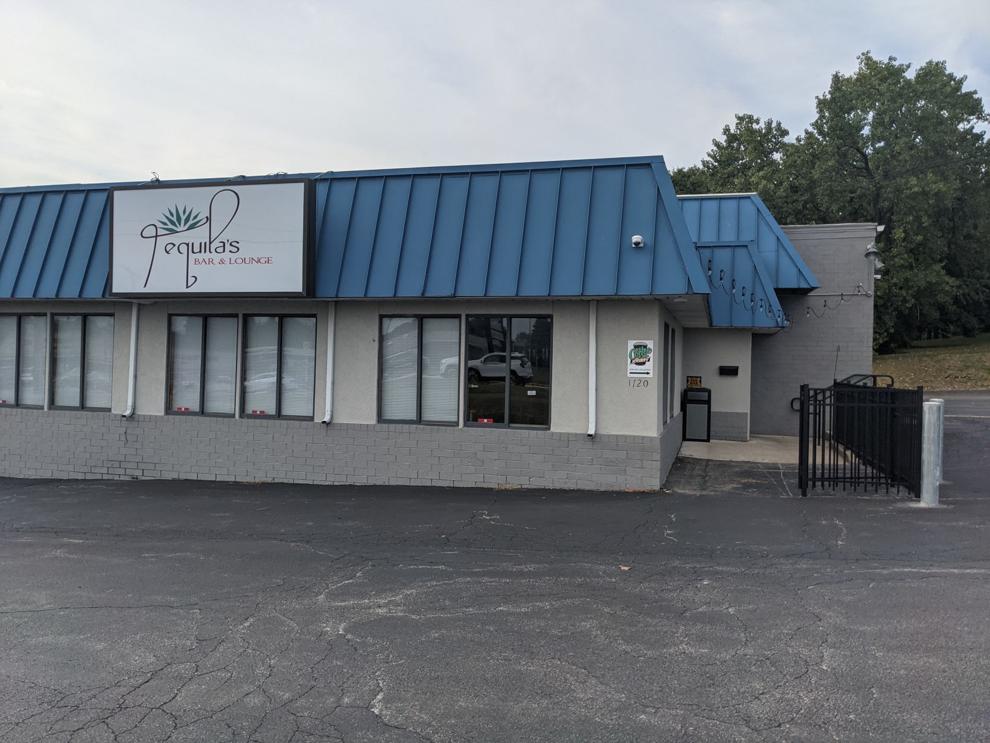 A sign for Tequila's Bar and Lounge has gone up at the former Uptown Grill next to Kimberly Mart on Kimberly and Eastern Avenue in Davenport.
9. UnityPoint Rehabilitation Institute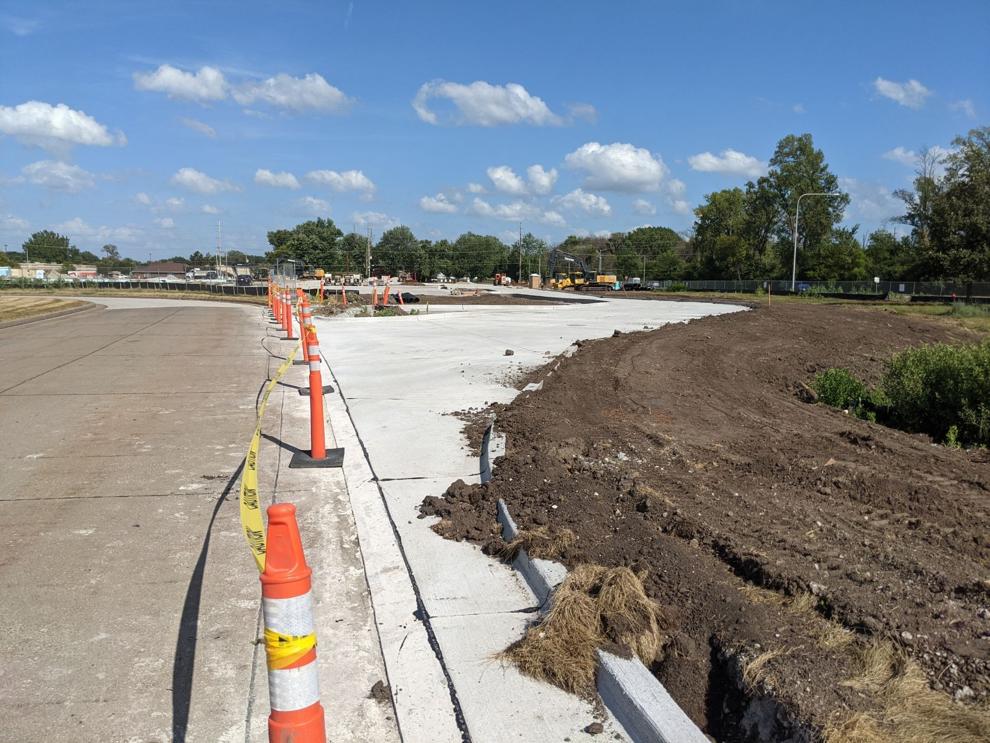 Going up at 52nd Avenue and 7th Street in Moline is a new UnityPoint Health rehabilitation center that, once completed, will help patients as they recover from an injury, surgery, stroke, or other debilitating illness. The 40-bed, 50,000 square-foot rehab hospital is expected to be finished by summer 2022. The building permit cited a cost of $20 million, though the entire facility is expected to cost between $30 and 35 million, according to Jamie Mullin, marketing director for UnityPoint Health. The building will include 40 private patient rooms, a therapy gym, an activities of daily living suite, therapy courtyard, dining room, in-house pharmacy and dayroom areas, Mullin said.
10. New tenant coming soon in former Wise Guys Pizza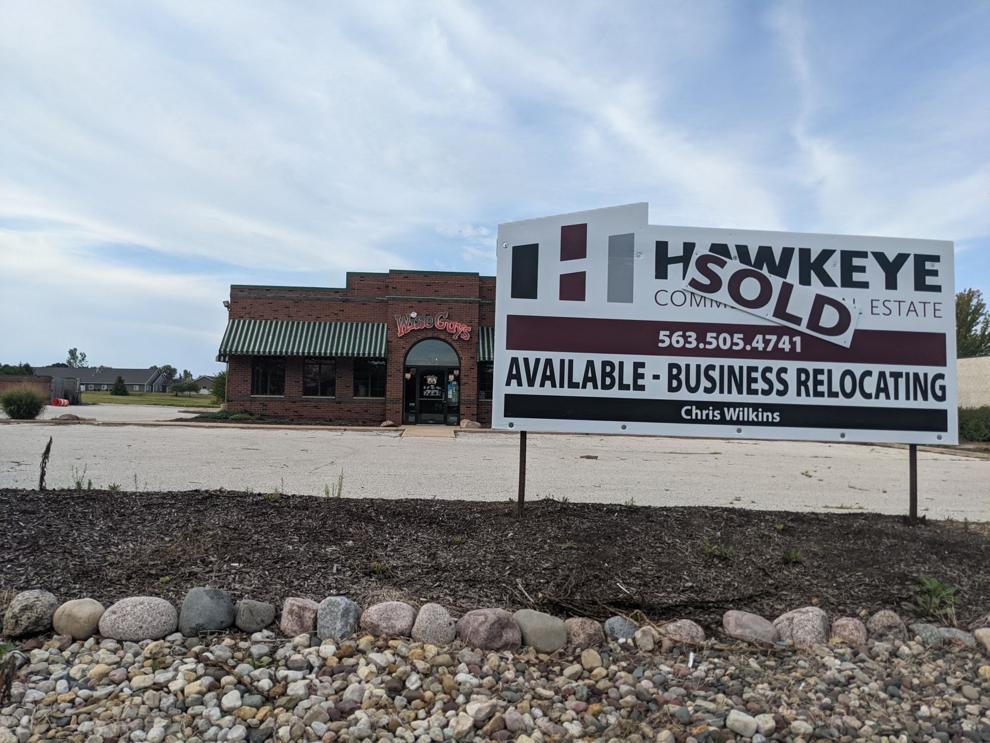 The former Wise Guys Pizza on East 53rd Street in Davenport was sold in July to Ruppel Iowa, LLC, which owns two Wendy's chain restaurant locations in Davenport.