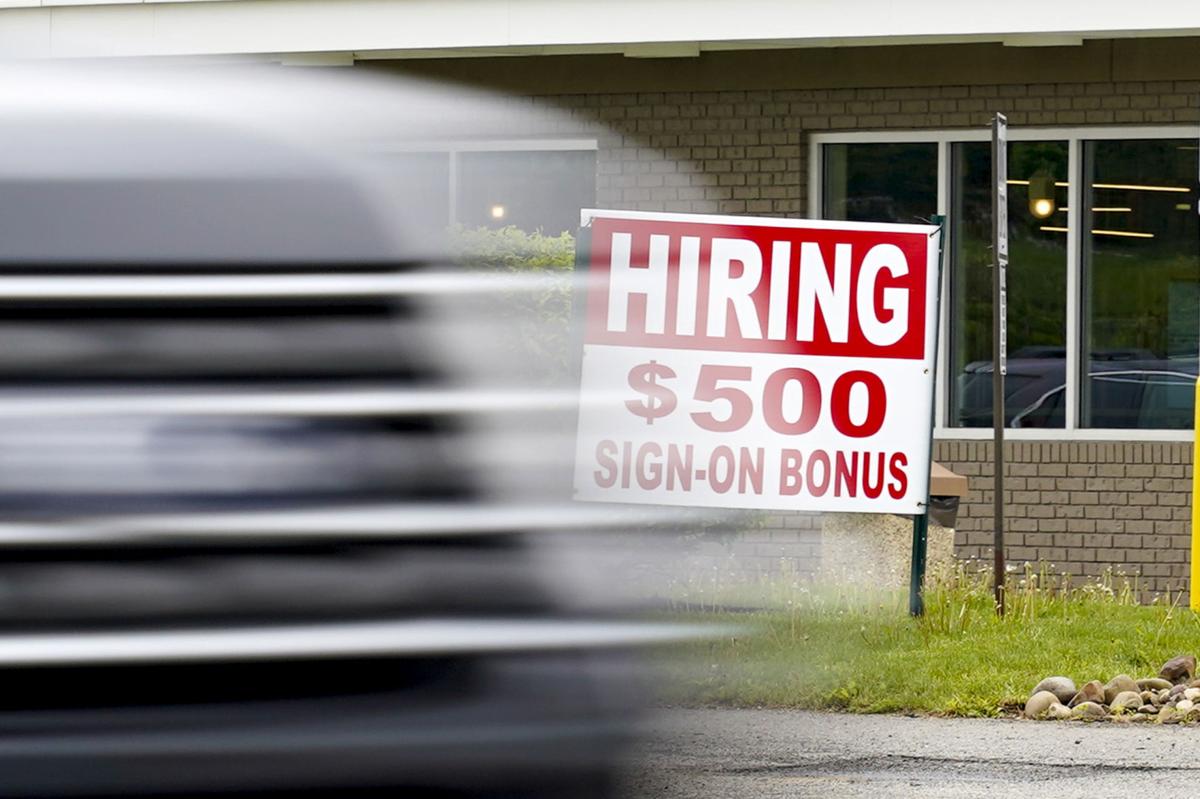 The early termination of pandemic unemployment insurance has not improved job rates in Iowa, according to data from the Bureau of Labor Statistics (BLS) and experts.
The pandemic unemployment insurance programs, funded through the CARES Act, offered longer coverage and increased financial supplements than typical unemployment insurance. Federally, the extended benefits expired on Sept. 11, but some states, including Iowa, ended the program early. In Iowa, the benefits expired June 12, in an attempt to draw workers back to the labor force.
"Iowa Workforce Development believes it will be some time before we see the full impact of the decision to eliminate the expanded unemployment benefits," because of a combination of other factors, said Jesse Dougherty, public information officer.  
Iowa's unemployment claims have decreased and visits to IowaWORKS offices have increased, Dougherty said.
Economists say research has not shown incentives from government programs keep people out of the labor force, according to Colin Gordon, researcher for Common Good Iowa.
"People think if (the incentives) are meager they go back into the labor force," Gordon said. "That's never really been true."
Despite substantial job growth compared to this time last year, employment levels have remained stagnant since the termination of the expanded UI benefits, according to data from the BLS. From July to August, Iowa lost 6,500 jobs.
People of color are the most impacted by the early cancellation of the extended unemployment benefits, as they are less likely to have savings because of inequities in the job market and financial institutions, according to Alix Gould-Werth, a researcher at Equitable Growth. She said a focus on creating policy around the unemployment benefits was a red herring. 
"Unemployment insurance distracted us from the real issues that are affecting workers and preventing them from returning to work," Gould-Werth said.
Researchers agree low wages cause some people to hold off on rejoining the labor force.
"You have labor shortages when people aren't paid enough," Bruno said. "So the real problem is people don't want to go back to jobs that pay so poorly."
Even if workers return to lower-paying jobs, the uncertainty among federal, state and workplace COVID-19 protocols for front-line workers can prevent them from returning to the labor force. They may fear contracting the virus or have children at home who are not eligible for the vaccine.
"There's still a lot of real uncertainty about being in a workplace, and I mean physically being in a workplace right, as opposed to a relatively small percentage of people that could work remotely," Bruno said.
The expense of child care can also prevent employees from rejoining the workforce, as it takes up the majority of lower-paying salary, experts say. And workers looking for higher-paying jobs may need time to search and retrain for those jobs.
Expanded unemployment benefits lowered poverty rates across the country, according to data from the Census, because those households had more money coming in than they did previously.
Gould-Werth said keeping the higher-paying unemployment benefits would help to reduce poverty, especially throughout the pandemic. She said the premature cutoff in states like Iowa were based on calendar dates, not economic indicators that the recession was ending.
"It's not the optimal tool for determining how to keep the economy strong and how to keep families economically secure," Gould-Werth said.
Illinois chose to wait until the Sept. 11 federal expiration date for the benefits, so it's too soon to see the ramifications on the state's labor market, Bruno said.
But, he added, it's unlikely Illinois will have a different outcome.
"There really isn't any statistically significant difference when states have prematurely stopped those benefits, so I don't expect that to change the numbers," Bruno said.
He said over the past few months, job growth was increasing as the unemployment rate decreased across the state.
Experts agree that working on policies outside of unemployment insurance would be most effective to increase employment in the workforce.
Increasing minimum wages could bring workers into the labor force and out of poverty, according to Gordon. Past raises in the minimum wages in other states have proven that higher wages do not result in fewer jobs, just a reduction in poverty levels.
State or countrywide COVID-19 protocols at front-line jobs would give potential applicants more certainty about what to expect when reentering the workforce. The implementation of paid sick leave in workplaces before the pandemic attracted more workers, but it is even more essential now that infection with COVID-19 could cause employees to miss a week or more of work.
In addition, creating support systems, like accessible and affordable child care, would help parents rejoin the workforce so they do not end up paying their whole paycheck on care services.
Iowa Workforce Development is "addressing barriers to work like child care," Dougherty said. The organization is also recruiting out-of-state workers and working directly with businesses.