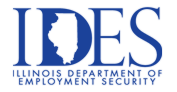 The Quad-Cities had one of the largest over-the-year percentage increases in total nonfarm jobs in Illinois during July 2021.
The Davenport-Moline-Rock Island metropolitan statistical area increased employment by 4.4%, or 7,500 jobs, according to the Illinois Department of Employment Security (IDES).
The area saw a 4.8% decrease in unemployment rates, going from a rate of 9.8% in July 2020 to 5% in July 2021. The last July the unemployment rate was lower than 5% was in 2019 at 3.8%.
Moline and Rock Island experienced a 7.6% decrease in unemployment, bringing their rates down to 4.9% and 5.6%, respectively.
Economists consider an unemployment rate of 5% or lower to be full-employment.
The sectors with the largest job growth in the Quad-Cities were the government, leisure-hospitality, manufacturing, and construction industries, adding 6,000 jobs since July 2020. The financial activities and information sectors recorded job declines, losing 200 jobs since last July.
Overall, the state-wide data on metropolitan areas reflects recovery from the Covid-19 pandemic, according to Deputy Governor Andy Manar.
"Today's data is reflective that reopening and recovery is touching every corner of the state," Manar said in the release. "With the expiration of federal unemployment programs in a week and a half, IDES is focused on matching jobseekers with employers to continue to assist with statewide economic recovery."