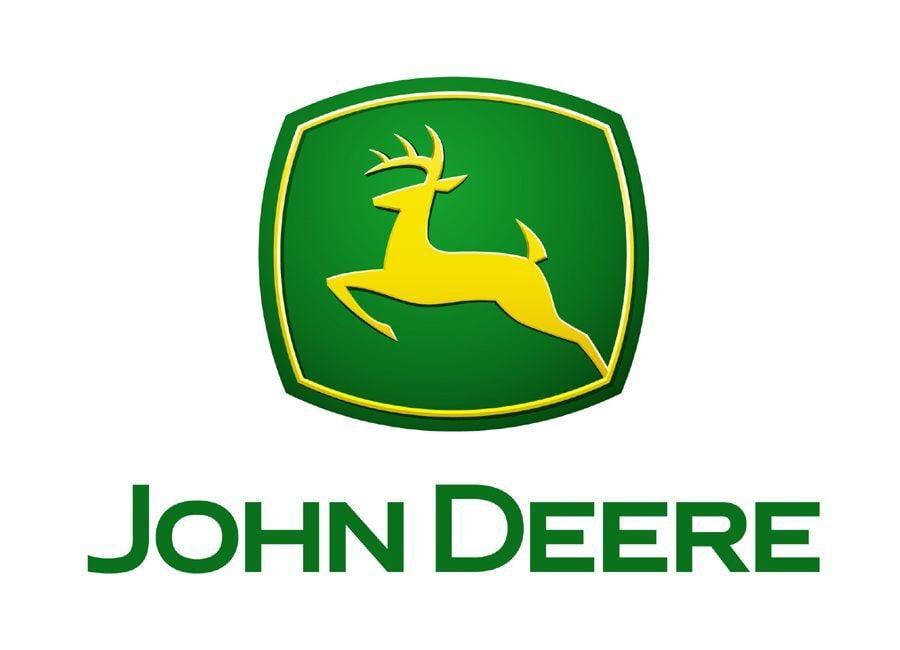 The John Deere Foundation announced Wednesday it will invest $200 million over the next 10 years to aid nonprofits focused on supporting poor farmers around the globe as well as families and youth who have struggled with access to child care and online learning as well as making ends meet during the COVID-19 pandemic, including in the Quad-Cities.
Since its founding in 1948, the foundation, the philanthropic arm of Deere & Company, has awarded more than $340 million in grants.
As part of its 10-year commitment, the foundation will invest:
• $100 million to support youth and families having equitable access to resources and opportunities critical to self-sufficiency, with a focus on youth education and child care. The foundation hopes to serve at least one million underserved and underrepresented youth through its investment, according to a news release. The investments also includes a $2 million annual investment to food banks, including the River Bend Foodbank, that will provide the equivalent of 100 million meals over the next decade.
• $50 million to help 15 million "smallholder and resource-constrained" family farmers throughout the world to make a living and feed a growing global population through its work with a range of global partners, including the One Acre Fund. The nonprofit supports more than 1 million Sub-Saharan African farmers by providing access to agronomic training, financing and market to bolster their ability to grow more food and earn more money.
• $50 million to bolster programs that allow John Deere employees to earn financial credit for volunteer activities and match their charitable contributions. The company provides $20 an hour for employees who volunteer in the community to direct to nonprofit organizations they support, in addition to matching employees' philanthropy.
"With the impact of the COVID-19 pandemic and the tragedies that have been suffered over the past year, those things have proven to us that we must all do more to assist people, particularly those who do not have access to resources and opportunities they need to prosper," John Deere Foundation President Nate Clark said. "By increasing our annual investment to $20 million per year, we think we're in an opportunity to help folks that have pretty significant needs today. ... It represents our highest level of investment ever."
Clark said the foundation was making the 10-year investment in the hopes of inspiring the creation of "long-term interventions and programs we believe are necessary for sustained transformation in communities."
He said the foundation intended to use the announced investment to help Q-C organizations like the YMCA and YWCA, United Way, River Bend Foodbank and Habitat for Humanity "innovate new programs to provide even better support coming out of COVID-19" to vulnerable segments of the population who have been especially hard hit by the pandemic.
"COVID-19 revealed both the importance and the interdependence of access to high-quality child care, as well as the ability of working families and caregivers to pursue their careers and pursue their education," Clark said.
The foundation has committed more than $3 million in direct grant payments to nonprofit organizations serving families and youth in the Quad-Cities, along with matching more than $1 million in Q-C area employee volunteerism and philanthropy.
"If that level of investment remains constant, the Quad-Cities could certainly see $40 million" over the next 10 years, Clark said. 
In the coming months, the foundation will announce several key grants as part of its new 10-year commitment, Clark said.
He said the foundation would track and report investments against relevant targets and indicators aligned with the United Nations Sustainable Development Goals.
"The announcement signals that John Deere and John Deere Foundation are more committed than ever to stand in the gap with those of us working on the front lines to improve lives and build a stronger, more equitable Quad Cities and world," Rene Gellerman, president and CEO of United Way, said in a statement.
Mark Miller, president and CEO of River Bend Foodbank, said the announcement "is yet another example of their tremendous support, not only of the food bank and helping hungry people, but the community in general."
"They're just amazing," Miller said.