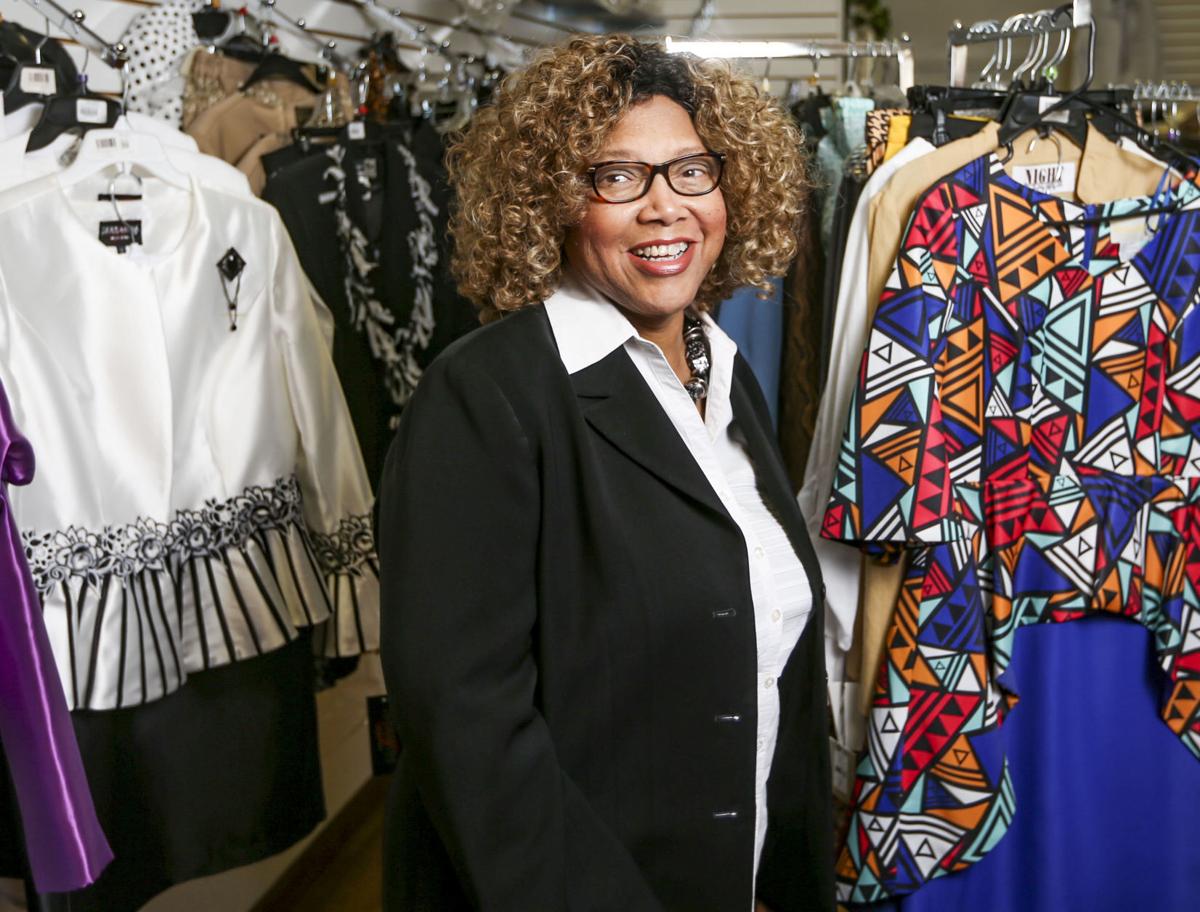 Sonya Wommack, owner of Assisting the QC, a personal assistance service, was afraid to put her picture on her business's website and brochures.
"I felt like someone's going to not want to use me because they see a little Black girl," Wommack said. "Someone's gonna judge me just from not knowing me, then there's nothing I can do about it."
Wommack ended up putting her picture on her business materials anyway, deciding that she preferred not to serve racist clients. But she still prefers to meet potential clients in person, which somewhat limits the risk of someone not using her services solely based on her race.
"That's why I feel like when people meet me it's the best," Wommack said.
Black women entrepreneurs face increased challenges starting a business compared with white entrepreneurs because of discrimination related to their gender and race identities, according to multiple studies. Specifically, limited access to capital, like loans and leases, financial education, and networking and events perpetuated by institutional racism puts Black women business owners at a disadvantage, according to Harvard Business Review.
Tanaja Ross has never received a loan in over 20 years of owning Aja Styles Fashion & Accessories Boutique. So she self-funded her own small business, despite accruing losses to her personal savings.
More than half of Black women entrepreneurs self-fund their start-up capital, according to the Harvard Business Review, despite the majority having lower incomes and more debt compared to white men and women.
Ross said loans she wanted to apply for had higher income requirements than she could afford.
"The last three years of my businesses, they will consider it a hobby," Ross said.
When starting her business, Ross bought her start-up capital outright, thinking that it would prevent her taking on debt. However, she failed to build a line of credit, which she needed to access services like insurance. Ross said entering her business with limited financial education put her at a disadvantage when making business decisions, and increased mentorship might have made her aware of other strategies, like micro-loans. 
In search of networking events, Ross joined the Quad Cities Chamber, but she said the membership ended up being too expensive to maintain.
The chamber's discounted start-up membership costs $600, according to Paul Rumler, president and CEO. A basic chamber membership costs $810, with additional charges to attend Peer Roundtables and events, according to information on the chamber membership application. The chamber also offers a nonmember rate for some networking events.
The chamber recognizes that cash resources are tight for entrepreneurs, Rumler said, so the discounted rates provide an "on ramp" to chamber resources. But the chamber's services aren't geared toward entrepreneurs. 
"The chamber is positioned to help small and medium businesses as well as larger companies that are looking to expand," Rumler said. "When it comes to start-up entrepreneurs, we rely on partnerships in our community. In particular, our SCORE and the Small Business Development Centers."
The chamber has designated $25,000 to individual Iowa and Illinois Business Development Centers so they can assist minority business owners with financing. The chamber is also actively assessing new programs that serve minority business owners that will roll out within the next few months. 
Programs for Black business owners were more publicized after the killing of George Floyd, according to Tracy Singleton, COO of the Empower Network, a Black business organization.
"I have found out more about programs that are accessible for the Black entrepreneur than I have all my life being here," Singleton said.
Singleton recently learned about Community Reinvestment (CRI) funds from the chamber, which give money back to businesses in underrepresented communities. The Black business that received some of the funding reached out to the chamber, according to Singleton, and the chamber asked Singleton to recommend more businesses that would be eligible for the grant.
Wammock, Ross and Martha Spears, owner of D'Allen Salon Suites, said the Quad-Cities lacked support for entrepreneurs of color.
"I'd definitely like to see them reach out more often to our Black-owned businesses," Spears said. "Just to even say hey we're out here and we're here to support you."
Rumler said that the chamber applied for a Community Navigator grant that would fund increased communication to rural and minority businesses in the area. Additionally, the chamber relies on its community partners, like the Empowerment Network, to leverage "each other's skill sets" in supporting entrepreneurs. Whether or not they receive the grant, the chamber has a road map to continue building their communication with local minority businesses. 
Communication about resources that would save Black women-owned businesses indirectly promote economic mobility within the Black community, according to Spears. Half of her business space she rents to other Black women entrepreneurs.
Black women entrepreneurs face potential racism and discrimination as a barrier to accessing traditional source of capital, like leasing business spaces, according to a study conducted by National Women's Business Council. Creating an inclusive social business environment through other Black entrepreneurs can help remedy that, according to the study.