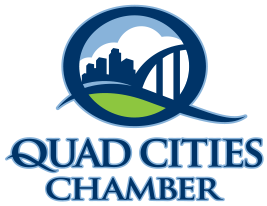 The Quad Cities Chamber released its quarterly market report for the second quarter of 2021.
"The Quad Cities regional economy in many ways continued to drift, continuing a trend we first saw at the end of 2020 and early in 2021," said Kenneth A. Kriz, professor of public administration at the University of Illinois, who wrote the report.
The new Amazon fulfillment center in Davenport — which will bring 1,000 jobs to the region — was a highlight of the report, credited with providing "investment and employment opportunity" to the Quad-Cities.
However, as the Quad-Cities continue to recover from the recession related to the COVID-19 pandemic, supply chain disruptions and labor shortages slow recovery. Supply chain disruption causes delays in production and raises prices of goods and services. The labor shortage has made it difficult for businesses to produce the same amount of products, or to meet the need of increased demand with limited staff.
Restaurants and retailers have seen an uptick in customers visiting establishments, but recovery is still dampened by the labor shortage, which prevents the return of full traffic due to an insufficient amount of employees to meet demand.
Industries in the Quad-Cities are challenged with replacing positions formerly held by older workers with new employees that have technology-related skills. Additionally, as the labor shortage accelerates the use of automation within businesses, workers will need to attain new skills to remain competitive.