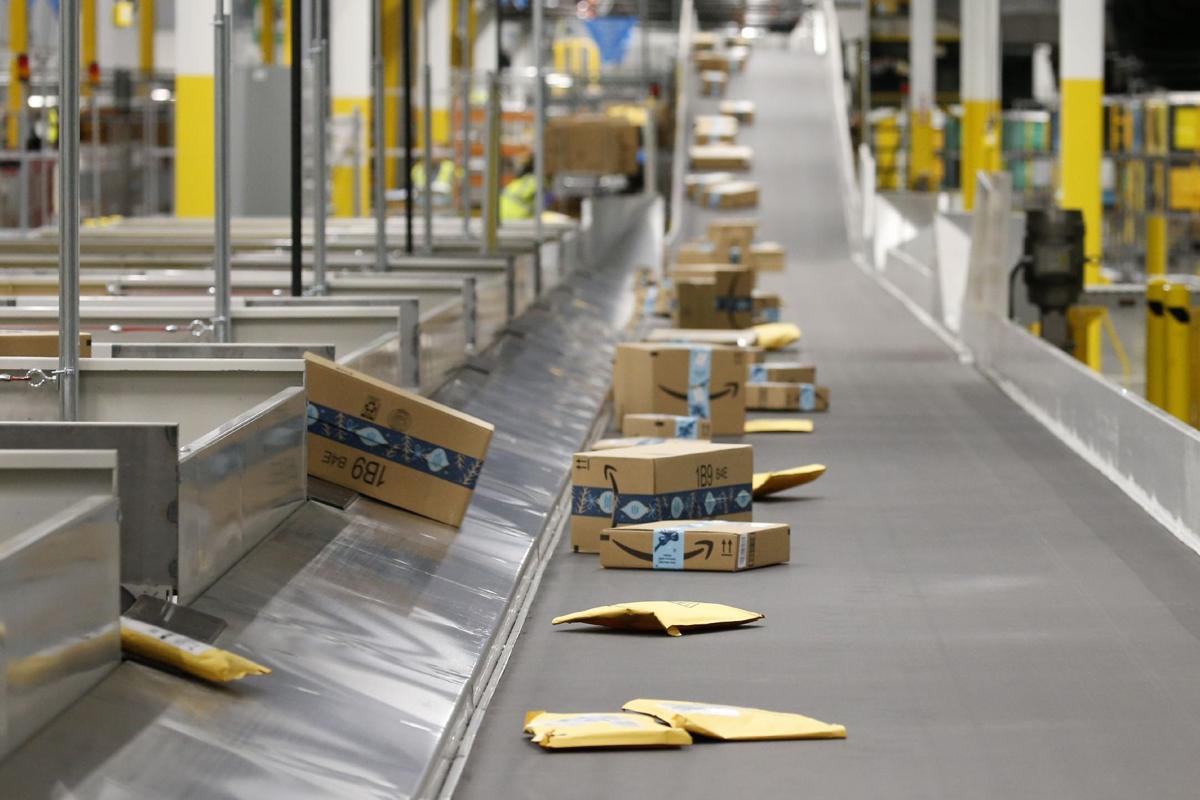 The Quad-Cities job growth rates are lagging, according to economists, and have not fully recovered from The Great Recession in 2007.
"The Quad-Cities in general has not been a standout Metro in terms of growth," said Dave Swenson, economist at Iowa State University. "For one reason or another you've basically had slow growth."
The Quad-Cities experienced a loss of more than 2,000 jobs during the latest business cycle, from 2007 to 2019, according to data from the Bureau of Economic Analysis (BEA). Despite losing a similar percentage of jobs during the recession as the state of Illinois, the state added more jobs to its total by 2019, while the Quad-Cities hasn't yet reached 2007 job levels.
The Quad-Cities' below-average job growth rates can be partially attributed to the economy's reliance on the manufacturing industry, according to Swenson, which makes up about 10% of the area's total jobs.
Manufacturing jobs are declining because technology has been replacing human workers.
"It doesn't mean you ignore manufacturing," Swenson said. "It's just that you acknowledge that manufacturing isn't going to be your growth engine for the future."
Economists agree that diversification, attracting higher-paying, higher-skilled jobs, like those in the finance and health care sectors, will help to retain and create job growth in the area. Without diversification efforts, communities are held back from growth.
The Quad-Cities Chamber targeted five industries to promote economic growth, according to Paul Rumler, CEO and president. One is manufacturing, but with a focus on technology-related manufacturing companies.
"We've identified manufacturing tech-type companies to be a growing opportunity and fit for our region," Rumler said.
The other targeted industries include defense organizations, agricultural innovation companies, corporate office environments and warehouse distribution.
A simple increase in jobs will not promote long-term economic growth, according to economists, unless the jobs are higher-paying.
The new Davenport Amazon Fulfillment Center is expected to bring 1,000 new jobs in the warehouse distribution field to the Quad-Cities. The vast majority of the jobs will start at $16 per hour. One-hundred and forty of the jobs will be at the executive-level, with 100 making at least $60,000 a year and 40 making at least $80,000.
But economists say the new fulfillment center is not a step toward economic diversification because of the low-end rate, even if it's higher entry pay than much of the Quad-Cities, and even with Amazon's promise of 140 higher-paying positions.
Depending on who takes the $16-an-hour-wage jobs, there is a potential for the fulfillment center to lower the average income in the Quad-Cities, according to economists.
"Thirty thousand dollars a year does not buy a very nice apartment and doesn't send kids to college," Swenson said. "Those are not middle-class jobs, those are actually lowering the average pay received by people in the region."
The average household income in the Quad-Cities area is $75,167, according to the Chamber's website, which uses data from the Quad-Cities combined statistical area. Hourly, that equals about $36 per hour.
Rumler said $16 dollars an hour is more than "a lot of people" make in the area.
"They might have an opportunity at Amazon to increase their livelihood and be able to afford new things and quantities that they previously have not been able to afford," Rumler said. "For example, housing, or other things that are necessities, so there's always this ladder of opportunities."
The center might also decrease the number of jobs available in the retail trade sector, the second-largest job sector in the Quad-Cities, according to economists. To compete with Amazon, retailers may have to increase wages, which could limit the number of employees they can afford, lowering job rates.
Wage rates, coupled with the trend of consumers shopping online at sites like Amazon, and the decrease in retail jobs because of the COVID-19 pandemic, could stunt the retail trade sector's growth.
New businesses in the Quad-Cities use local business services, like accountants, and their employees spend money in the community. That creates more business, which creates more jobs, an impact referred to as the multiplier effect.
Economists say that might not be the case with Amazon.
"I don't think the multiplier for Amazon warehouse is going to be that high," Timothy Bartik, economist at the UpJohn Institute said. "For two reasons, one it's not going to have a lot of suppliers and two, the wages are too low."
Amazon is an international company that won't use local business services, Bartik said. Adding more smaller companies committed to using local businesses would have the biggest impact on job growth.
Bartik said utilizing a fulfillment center in an economic development strategy was possible, but it has to be part of a larger, thought out plan.
"The question I think people should be asking is, 'What is the economic development strategy?' " Bartik said. "You need to figure out what's your competitive advantage, what assets does your community have."