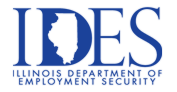 The unemployment rate for the Davenport-Moline-Rock Island Metropolitan Statistical Area has fallen to 5.1% for the month of August, according to the Illinois Department of Employment Security (IDES). 
The unemployment rate is down 2.4 percentage points from last August. Specifically, Rock Island County is down 3.5 percentage points at 5.6% unemployment. Moline and Rock Island are also down from last year, with unemployment rates of 5.5% and 6.2%, respectively. 
The Quad-Cities had 177,400 jobs for August, which is more than last year with 172,000 jobs. The total over-the-year change is 5,400 jobs which ranks the Quad-Cities as the second-highest growing metropolitan area. 
Total nonfarm employment increased by 5,400 compared to this time last year. Financial and information sectors experienced job declines compared to last year, losing 200 jobs collectively. Government, manufacturing, construction, education-health services and leisure-hospitality sectors gained the most jobs, adding 4,800 positions collectively. 
"As reopening and recovery efforts continue to impact metro areas across the state, IDES is committed to continuing to assist both claimants and jobseekers who are still looking to reenter the workforce," said Andy Manar, deputy governor of Illinois.