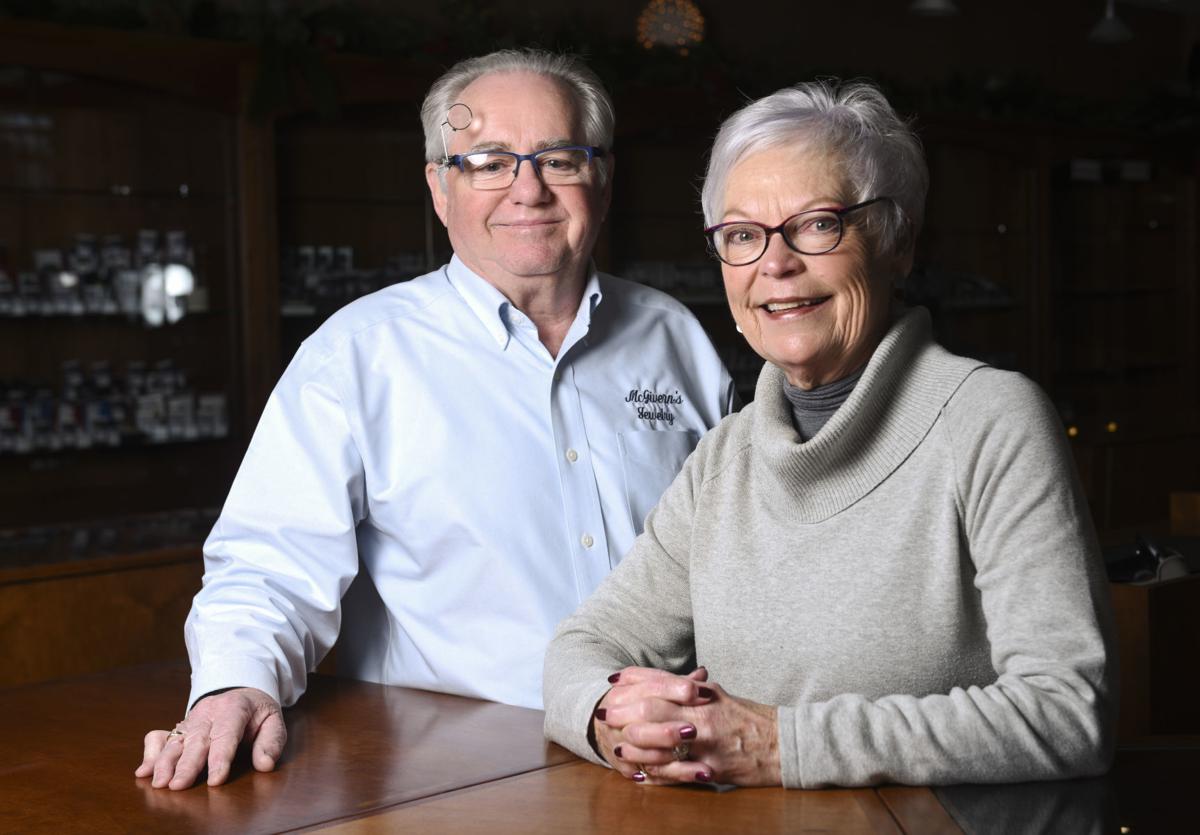 A gem of the Quad-Cities will close sometime after Christmas.
Willie McGivern, of Davenport, who says he's "69 ½," is closing his jewelry store, McGivern's Fine Jewelry & Gifts, 2227 Jersey Ridge Road, Davenport. He plans to retire.
The business opened in Rock Island in August 1983, in the former Dorman Jewelers on 18th Avenue. Nineteen years later, 18th Avenue was widened and the parking spaces in front of the store removed, so they moved to the Davenport store, on the edge of the Village of East Davenport.
"We still have our Rock Island customers," said McGivern, who has lived in Davenport 69 years.
McGivern went to watchmakers school (horology) at Gem City College in Quincy, Illinois.
"I didn't want to go to Vietnam," he said. "I got an occupational deferment to go to jewelry school. They have jewelry, watch repair, engraving, all under the same roof. After World War II they were bursting at the sides with people using the GI Bill. When I was going to school there were 137 students from 17 states."
He met his wife, Chris, there — she was in the secretarial section. They will celebrate their 50th wedding anniversary in March.
The jewelry business is a great living, he said.
"We've seen it all," he said. "We've seen it when it was all yellow gold. A couple of years ago it's all white gold we sold. For a while we had a run on platinum."
The jewelry business, he said, is up and down. "If you're not sharp and on top of things, you're going to get stomped on. You've got to really be on it."
When he talks about closing his business, people ask "Why doesn't somebody take your business over?"
"If they have the money to buy the business, they don't want to work six days a week," he said. "It's been exciting and fun, but it takes its toll."
Today's customers are different, he said. "The young people will buy on the internet. But they also buy from the internet and like us to service (the merchandise).
Now McGivern and his staff, which includes eight full-time employees — "The toughest thing we had to do was tell them" — are preparing to discount more than 8,000 items in the store.
On Wednesday, a preview night for special customers will be held. On Thursday, the sale will open to everyone at noon.
"We're going to move product. I don't want to take it home with me," McGivern said. "We're going to go until we sell everything. We're still going to be here at Christmas selling things."
The building will be up for sale, he said. After the closure, "I'm going to breathe for a while. I'm going to sleep in," he said. "I golf a couple of days a week. Maybe I'll golf one more day a week."
He plans to stay in town. "All my great friends are here," he said.
He's proud to go out with a good reputation. "I'm a Quad-City lover," he said. "(Quad-Citians) have been great to us.
"We have treated people like we want to be treated."
The business news you need
With a weekly newsletter looking back at local history.