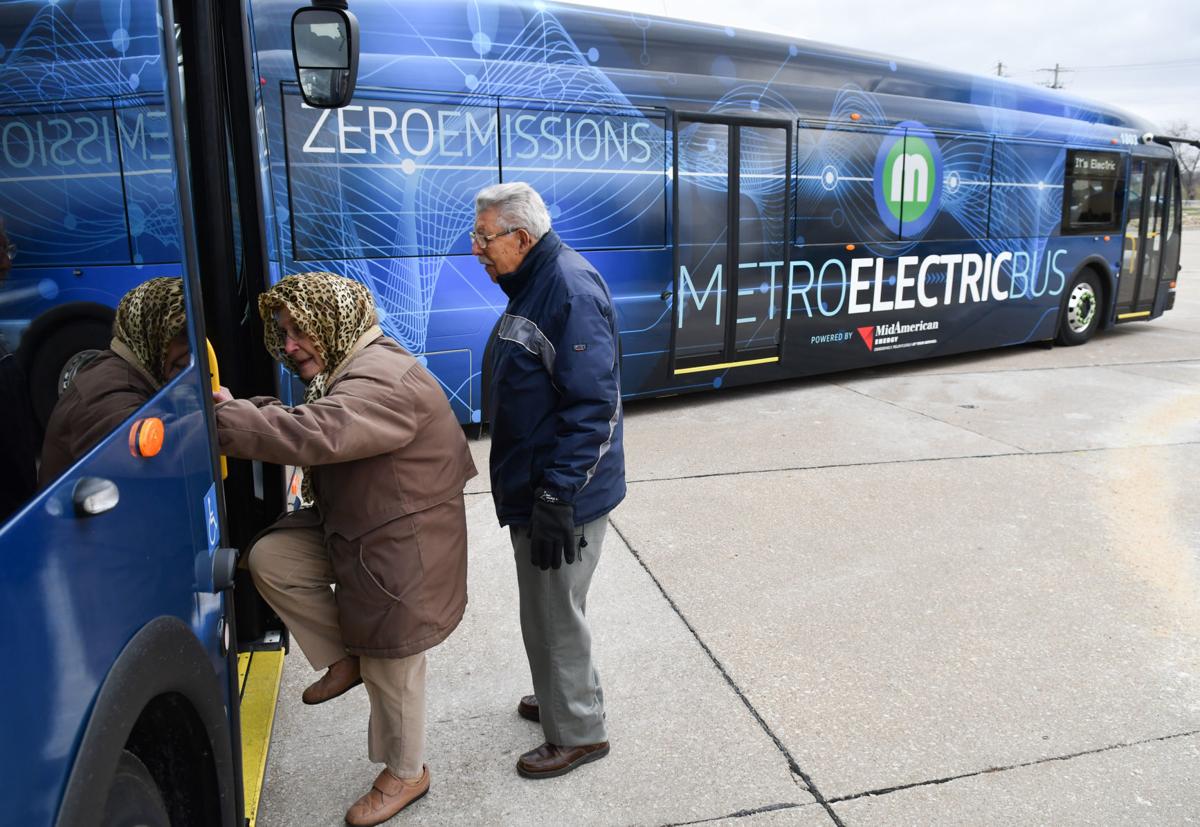 MetroLINK has added five new electric buses to its fleet in the Illinois Quad-Cities.
MetroLINK and Federal Transit Administration officials joined U.S. Rep. Cheri Bustos, D-Moline, and Rock Island Mayor Mike Thoms Wednesday morning to cut a ribbon for the new buses. The addition means the Metro fleet now has eight Proterra battery electric buses. 
MetroLINK is the Illinois Quad-Cities public transit provider, serving Carbon Cliff, Colona, East Moline, Hampton, Milan, Moline, Rock Island and Silvis. 
In 2002, MetroLINK began a clean air initiative by introducing clean-burning compressed natural gas buses. According to a news release, 80% of the fleet currently runs on compressed natural gas.
The addition of electric buses is the latest step in MetroLINK's goal of creating an environmentally sustainable fleet. In the release, officials said the buses do not release emissions and have 30% fewer parts than traditional buses, with no liquid fuel or oil changes, reducing maintenance costs. 
They're also equipped with a new wheelchair system and security cameras. 
Future bus purchases will include the replacement of nine compressed natural gas buses. 
MetroLINK has added the electric buses without changing the layout of its depot, by mounting chargers on the ceiling, rather than taking up storage space on the ground. And more chargers could be added in the future to support a larger electric bus fleet, according to the release. 
The latest fleet addition was made possibly by a federal grant, plus the support of local legislators, officials said.