The Illinois Quad-Cities has craved its own Olive Garden for at least 20 years and the wait ended Monday when the Italian food chain restaurant opened at SouthPark Mall, Moline.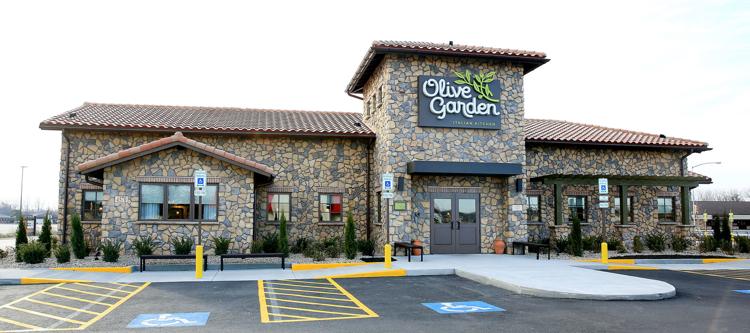 "As everyone says, you don't 'have to cross that bridge anymore,'" General Manager Carrie Bisby told a group of nearly 40 employees, city officials and Quad-Cities Chamber of Commerce ambassadors gathered at the grand opening.
Located on an outlot at 4570 16th St., the newly constructed, 6,800-square-foot restaurant gives the Illinois Quad-Cities its first Olive Garden. The 230-seat Moline restaurant joins the Olive Garden at NorthPark Mall in Davenport. It features Italian favorites such as lasagna classico and unlimited soups, salad and breadsticks as well as a Tastes of the Mediterranean menu.
Former Moline Mayor Stan Leach, who joined the grand opening festivities, said the city has been pursuing the chain restaurant since "before the turn of the century" — in the mid-1990s when he was mayor.
"Originally, we were hoping it would go down by the new Menards area," he said of the retail area that has developed off John Deere Road between 60th and 70th streets. 
Moline Mayor Stephanie Acri, who invited Leach to attend the long-awaited opening, said the restaurant's arrival "is big for Moline."
"It's a wonderful family restaurant and we're glad it's here."
Acri was on crutches and was making her first public appearance since a serious car crash a week ago. She said Olive Garden's arrival was too important to miss. "Olive Garden will be a nice anchor to build the SouthPark area," she said.
She envisions SouthPark and mall owner Macerich reinventing the mall into an "eatertainment" destination, a destination for people — particularly Millennials — to go for eating, entertainment and shopping. "This is a great step toward that," she said.
Acri credited the city's work with its retail consultant Retail Strategies for landing Olive Garden.
"We're excited about being here in Moline. I'm a Moline native," said Bisby, who has 25 years with Olive Garden. She also has opened their stores in Dubuque and Iowa City-Coralville.
Built as one of the company's new design concept units, the restaurant features a stone exterior and modern-style interior with an open layout and modern finishes. "The building is more inviting, open and warm," she told the crowd.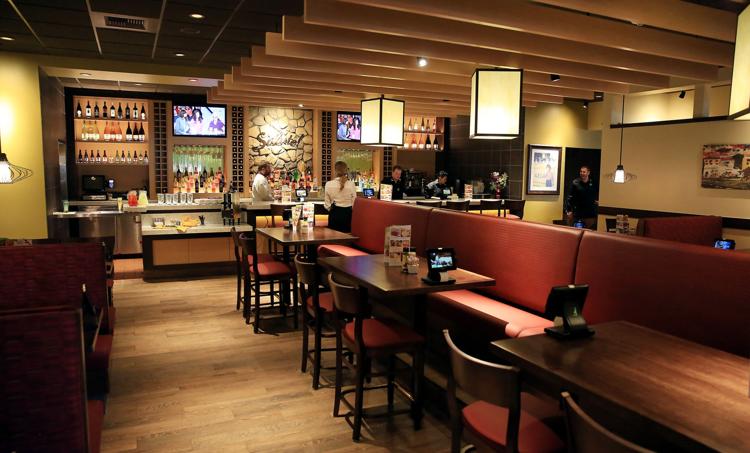 According to Bisby, the new store hired 168 initially and now employs 134 staff. The restaurant still is hiring, she said.
For the past two weeks, her staff has been working with certified company trainers from across the country to get ready for the opening. "They're all brand new. They're great kids," she said. "They're our future leaders."
The Moline restaurant is one of about 840 Olive Gardens operated in 49 states. The Orlando, Florida-based restaurateur also has about 10 new stores under construction, company officials have said. The Moline restaurant was built by Belisle Construction Inc., of Crest Hill, Illinois.
Sonia Berg, a Moline alderman-at-large and a Realtor, applauded both the jobs created and the impact it should have on SouthPark. "I think they will really boost more stores coming in and boost the traffic we have on 16th Street. I hope other businesses think about locating on 16th," she said. 
Bisby said the restaurant has felt welcomed even before the doors opened. "We had our (private) Family and Friends event Friday and Saturday," she said, adding that several regular customers from other locations tried to come. But, they were sent home with take-out food.
She has been just as anxious for Olive Garden to come to Moline. "I'm home," she said.