More than 400 Purina employees took a break from manufacturing pet food in Davenport Monday to help feed and find homes for Turtle, Prince, Ziggy and hundreds of other Quad-City shelter animals. 
Employees packed 1,500 new pet owner adoption kits and collected donations for three local animal shelters at the Davenport factory, as part of Nestle Purina's PetCare Pride Day. While donating to local shelters is a longstanding tradition for the company, according to plant manager Amy Kerr, it was the first year the Davenport plant held the morning-long event. 
"We're really passionate about pets and what we do on a day-to-day basis. So that's not only contributing to pet parents but the local community as well," Kerr said. "When pets or animals unfortunately end up in a shelter, they need a house, a home and a family to fall into. And anything we can do to help get those pets adopted and find a good home, that's what we're here for."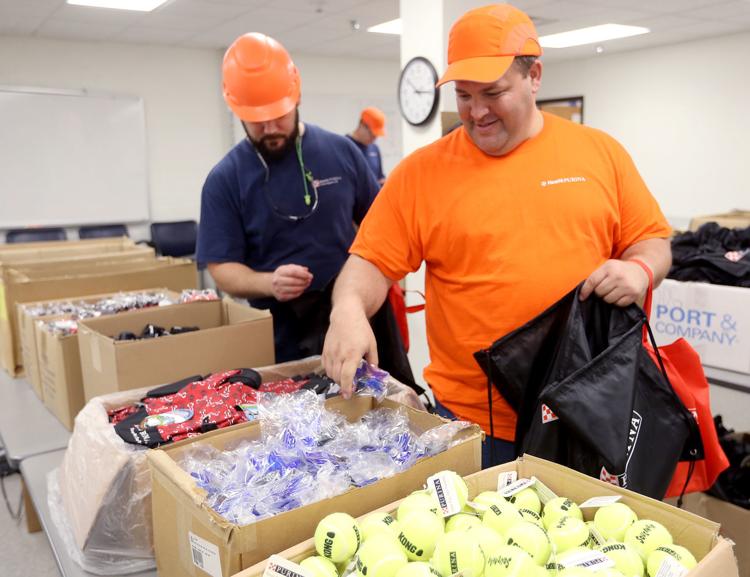 Volunteers put together pet packs for people who adopt animals at the shelters, complete with food bowls, leashes, toys and treats. The donations will support Q-C Paws, the Humane Society of Scott County and King's Harvest Pet Rescue, she said. 
Over the past few years, Kerr said the Davenport plant has donated around 2 million pounds of pet food to local shelters.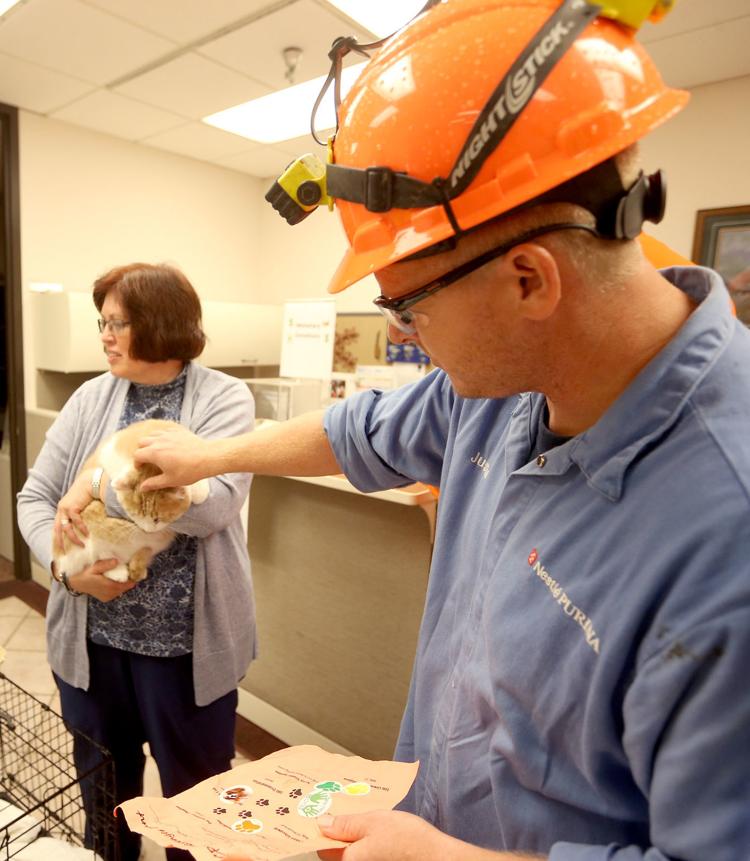 Pam Arndt, executive director of the Humane Society of Scott County, said the shelter houses around 320 animals each day. And Purina regularly donates money and pet food. 
"This is fabulous because they really care about pets and the owners," Arndt said. "We couldn't be here without what they do and the donations they make to us. We just love Nestle Purina and how pet-oriented they are."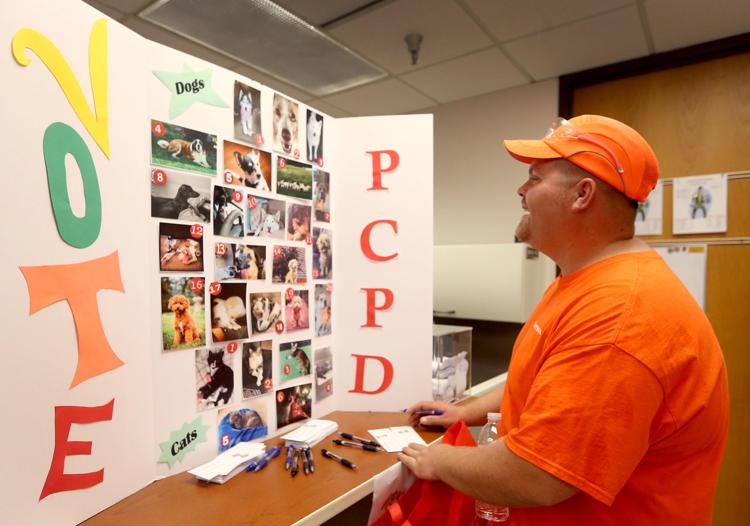 Monday's event also included safety programs for Purina's more than 460 employees. And according to Kerr, the day was largely focused on bringing employees together around a cause. 
"It's my first time participating in the pet adoption but I've heard wonderful things about what Nestle does with their commitment to the community, helping with pet adoptions and donations, so pets can be as healthy and fit as possible," electrician Omar Hunigan said. "With pet care being most of our priority, and as a pet owner, it's very close to my heart. So it's awesome being a part of it."