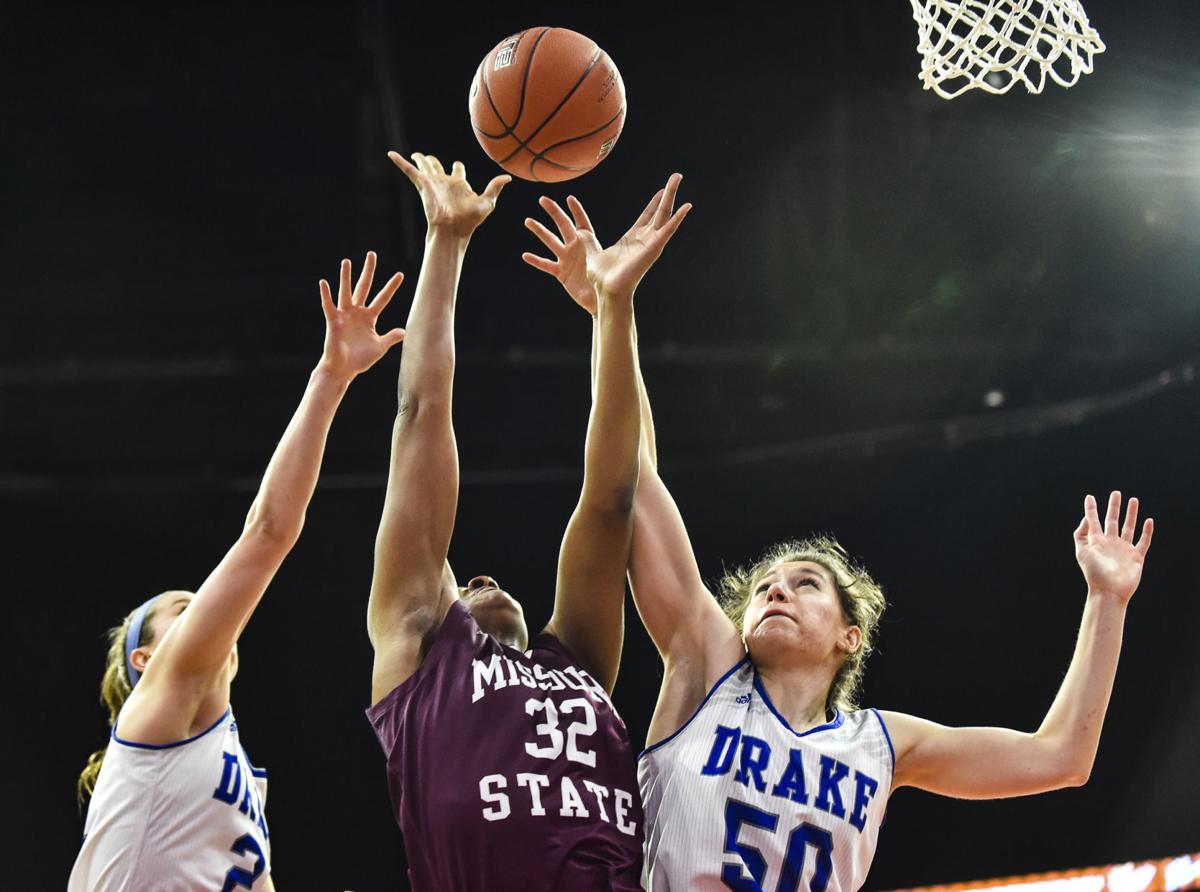 A regional sports commission, or something similar, is getting a renewed focus.
Visit Quad-Cities and officials from the Huddle Up Group gathered for a presentation Wednesday in a conference room at the TaxSlayer Center in Moline. The room was filled up with a few dozen local officials, hotel representatives and other stakeholders.
Jon Schmieder, founder and CEO of the Huddle Up Group, made a presentation about sports tourism that displayed the Quad-Cities' strengths and where improvements can be made. Its work is part of a master tourism plan being crafted by Resonance Consultancy. The company will "format a new plan, a new playbook" for the sports tourism market, according to Dave Herrell, president and CEO of Visit Quad Cities.
One of the main takeaways is a renewed local sports commission. It remains to be seen what form that ultimately may take, Herrell said.
The Quad-Cities Sports Commission was founded in 1996 as an offshoot of the convention and visitors bureau, now known as Visit Quad Cities.
Herrell anticipates working with his staff and board of directors to determine how to relaunch it.
"It might not be called the Quad-Cities Sports Commission. It might not have the same name, look, tone, feel, logo (or) brand. But what it will have is a purposeful vision and a purposeful direction and the right leadership around the table to position our sports interest moving forward," Herrell said.
Schmieder said the Q-C region is "blessed" to have what has become the TBK Bank Sports Complex in Bettendorf, which has been adding retail off Middle Road near Interstate 80.
He said the Bettendorf sports complex likely needs a larger footprint to become nationally competitive for sports events or tournaments.
"We could host the same event that (area families) fundraise for and go to Disney for," Schmieder said.
Dave Stow, CEO of TBK Bank Sports Complex, was in the crowd for the presentation.
"We have other areas we could still grow inside and outside. We're not activating any of those yet," Stow said.
He pointed out a 20,000 square-foot indoor beach volleyball court is being split into reallocated spaces. And retail continues to fill the surrounding grounds of the sports complex to make a one stop for families who come for sporting activities.
The ability to eat, buy apparel, stay at a hotel and fill up their cars with gasoline makes the complex area a "great little pocket of a community," Stow said.
Schmeider also recommended creating a unified calendar of events and a regional facility plan.
"We don't want to build redundant facilities," Schmieder said.
Huddle Up's recommendations will be taken under advisement by Visit Quad Cities.
Herrell estimated about 100 people attended the presentation, showing there is community interest in the master tourism plan and other current projects.
"As a nonprofit, as a private-public entity, we want to make sure that we've got the right people around the table that can tackle big topics and put the right plan and playbook in place," he said.
"I think the fact that we've got all these people willing to lock hands and say 'let's get after this together,' says a lot about the Quad-Cities."
The business news you need
With a weekly newsletter looking back at local history.