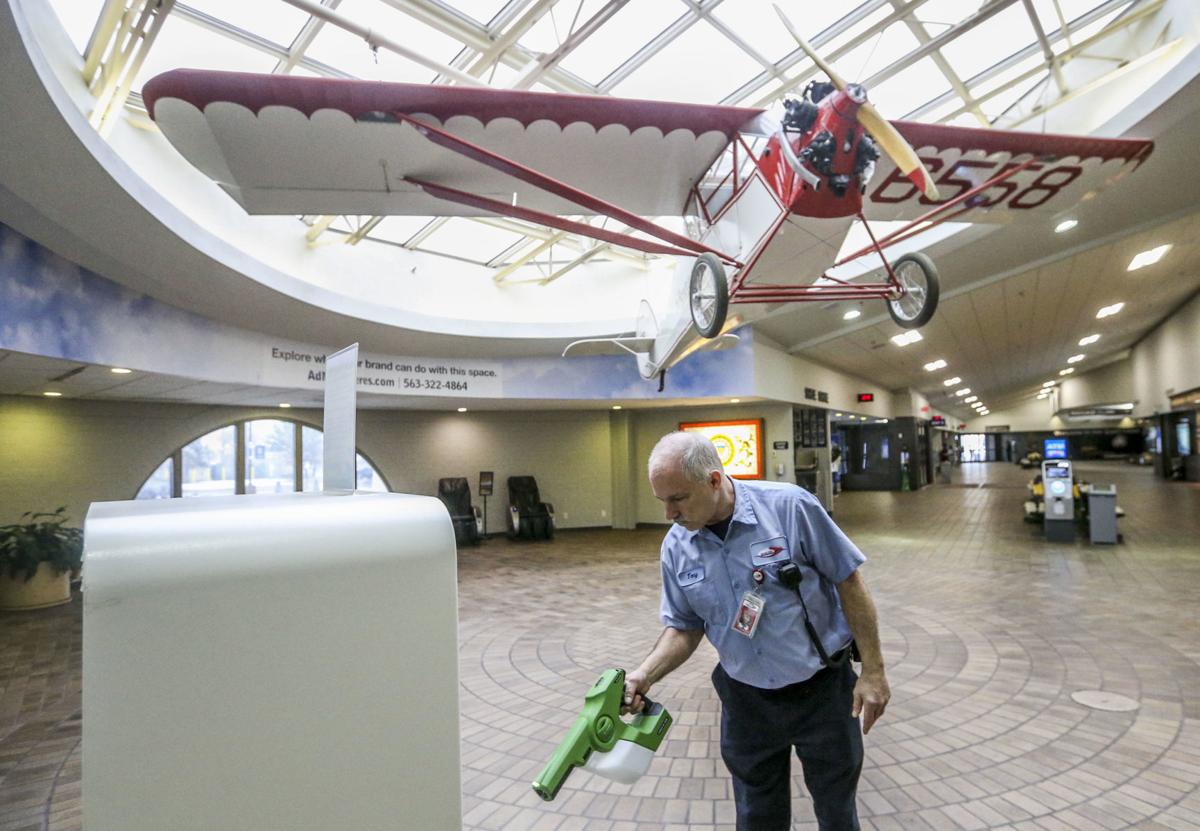 No passengers exiting a flight at the Quad City International Airport have been tested for COVID-19, quarantined or detained for testing.
But that's because no airport is allowed to screen passengers based on temperature, Ashleigh Johnston, the airport's public relations and marketing manager, said Tuesday after a meeting of the airport board.
"U.S. Customs and Border Protection and the USDA (U.S. Department of Agriculture) have the authority to screen passengers re-entering the country through 13 designated ports of entry location within major U.S. airport hubs," Johnston said Tuesday afternoon.
If officials at the airport in Moline attempted to test someone for COVID-19, that "would be called an invasion of privacy if we did do that screening," she said.
Travel is among the harder hit industries as the world navigates the COVID-19 pandemic. But it will take more time for the impact to be fully realized at the Moline-based airport, said Ben Leischner, executive director.
"All four airlines currently serving the Quad-Cities have announced system-wide domestic flight reductions. While (Quad City International Airport) was not part of the initial scaled reductions in service, we do anticipate future service reductions as the airlines continue to constrict their operations and focus their efforts on sustainability and workforce," Leischner said.
There is growing concern about the long-lasting financial impact of the pandemic on the airline industry, and local officials continue to work with industry organizations moving forward.
"As of Sunday, March 15, (the Airports Council International) estimated that U.S. commercial airports will lose at least $7.2 billion in 2020, and that number will likely increase as more cancellations are announced," Leischner said.
"Although we do not yet know what the specific impact will be for the Q-C Airport, the airport team has already begun developing contingency plans centered on continuity of operations to ensure we can continue to meet our mandate as a federally obligated public-use airport."
February's stats were comparable, if not better, than those from February 2019. Airline passengers getting on planes in Moline totaled 28,147 this February, compared with 27,045 a year ago, and 27,547 exited planes here, up from 25,208 a year ago.
One of the most immediate impacts of the pandemic will be on dining at the airport, which has been exempted from the state's temporary ban on dining in at Illinois restaurants and bars. Airhost, the company that provides food service at the airport, has spaced out its tables in accordance with social distancing practices.
The airport also has increased its cleaning efforts to help mitigate the spread of COVID-19.
The Metropolitan Airport Authority of Rock Island County met Tuesday morning, but is exploring how to meet going forward. Work is occurring between now and the next meeting to see if the public meeting could occur remotely, Johnston said.
Photos: Cleaning Quad City International Airport
031420-qct-airportcleaning-01.JPG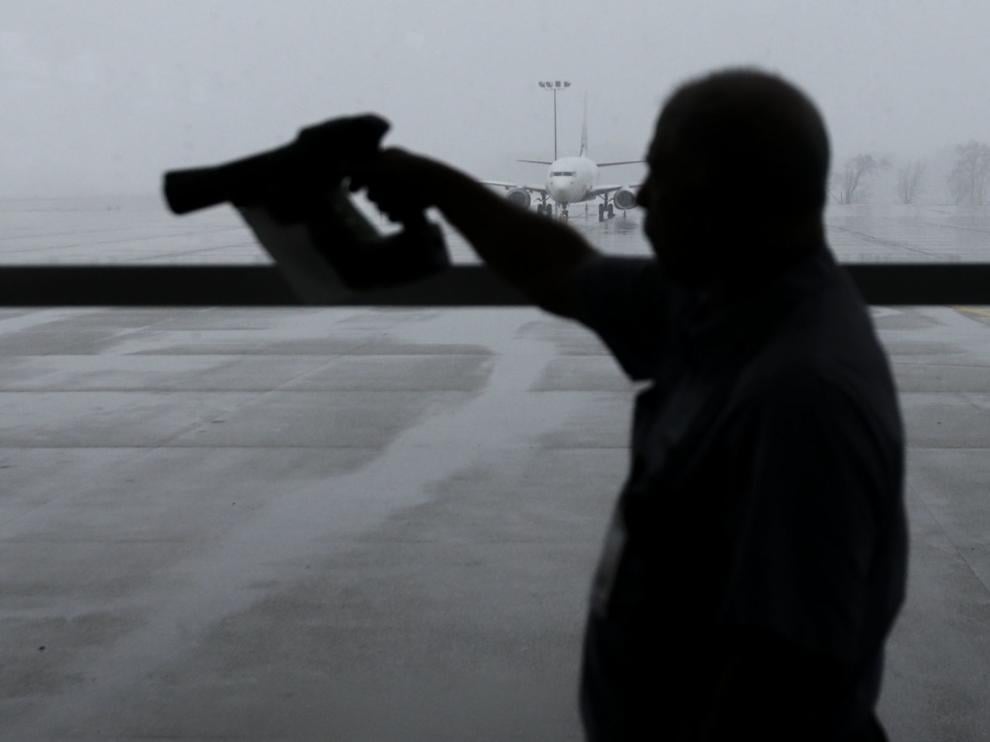 031420-qct-airportcleaning-02.JPG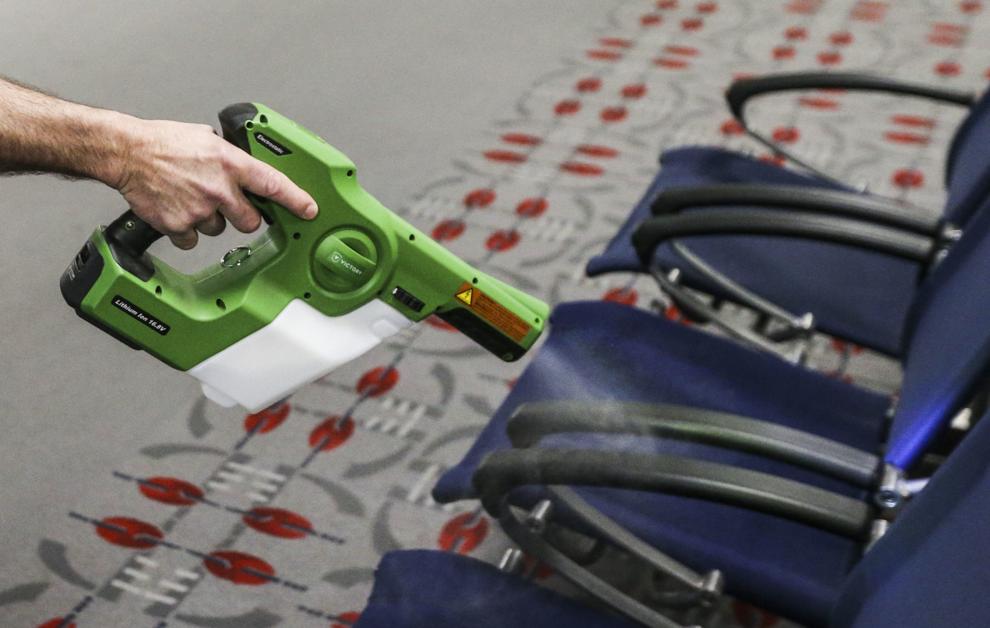 031420-qct-airportcleaning-03.JPG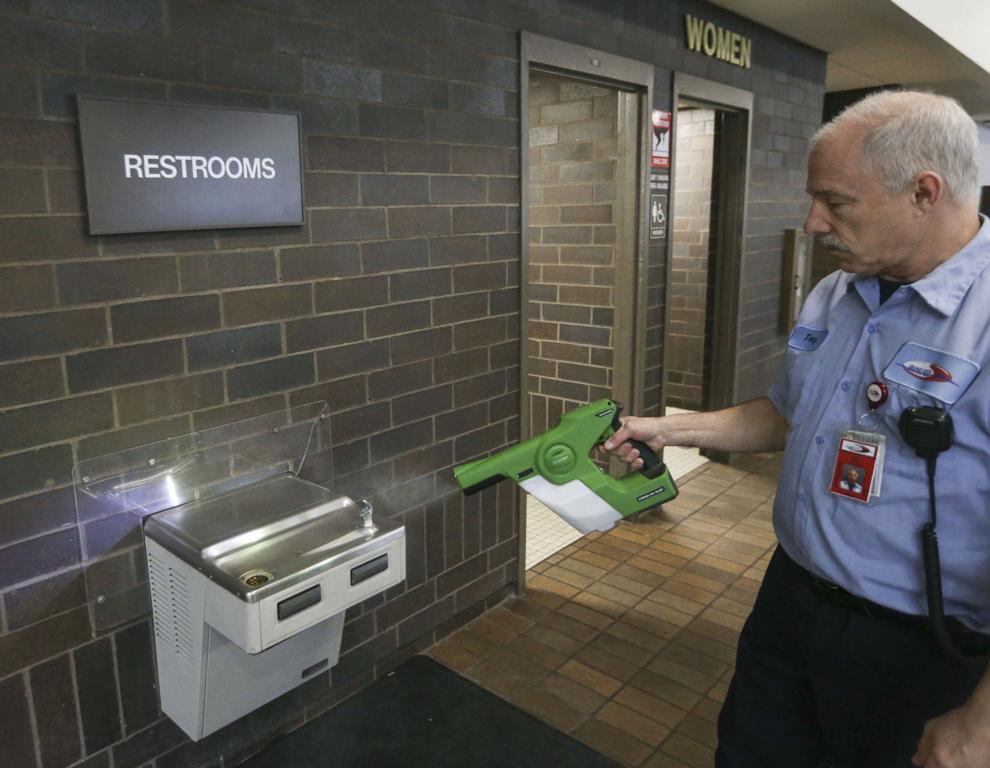 031420-qct-airportcleaning-04.JPG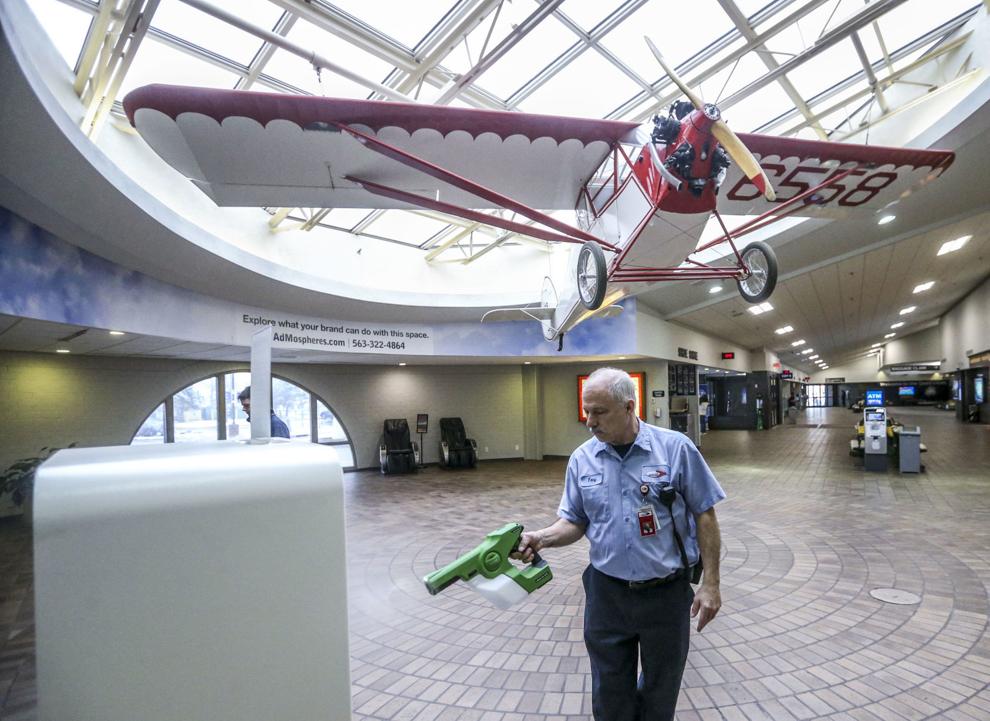 031420-qct-airportcleaning-05.JPG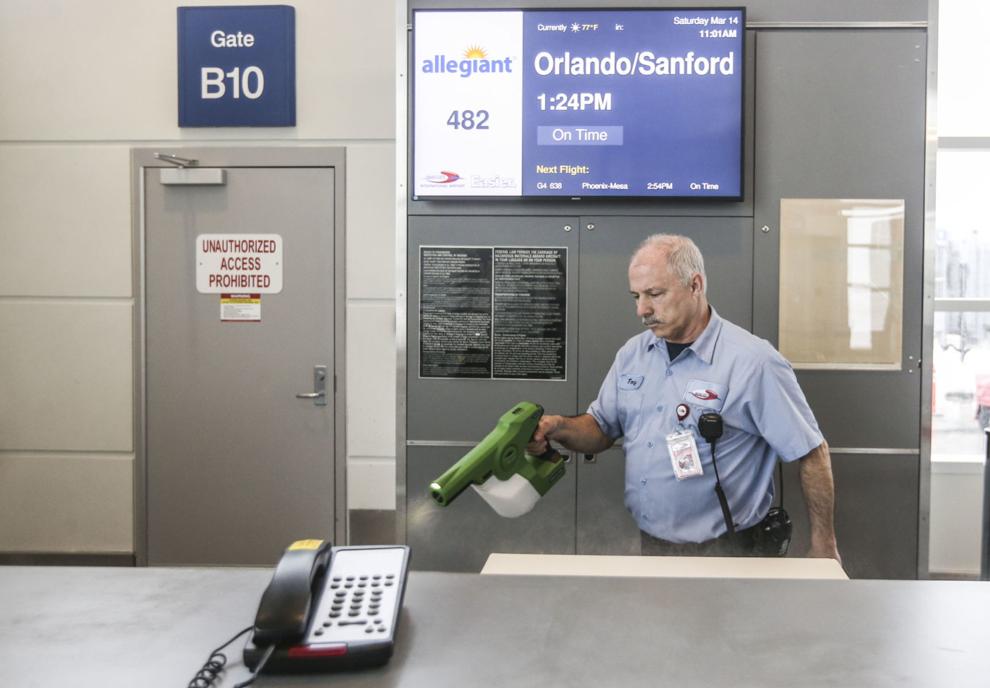 031420-qct-airportcleaning-06.JPG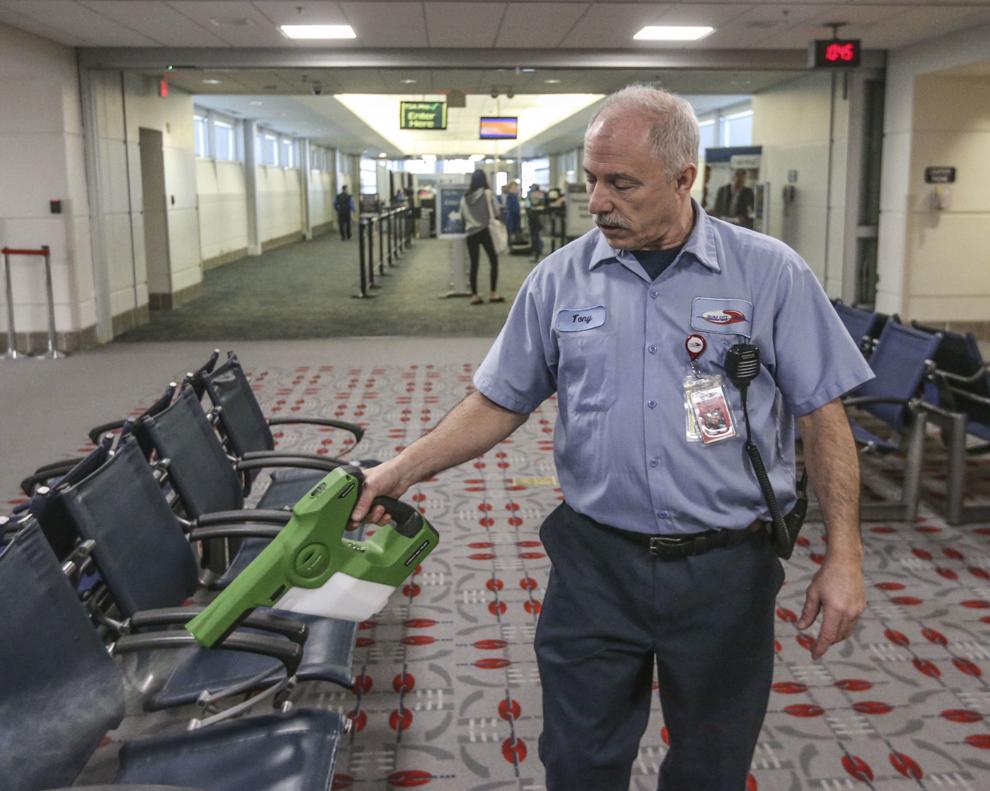 031420-qct-airportcleaning-07.JPG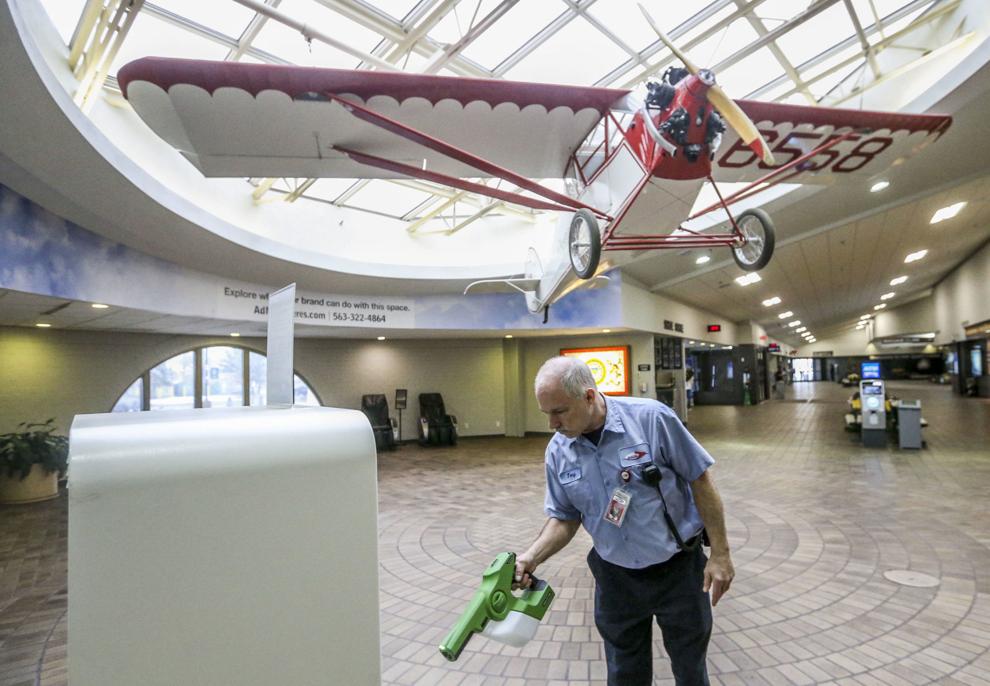 031420-qct-airportcleaning-08.JPG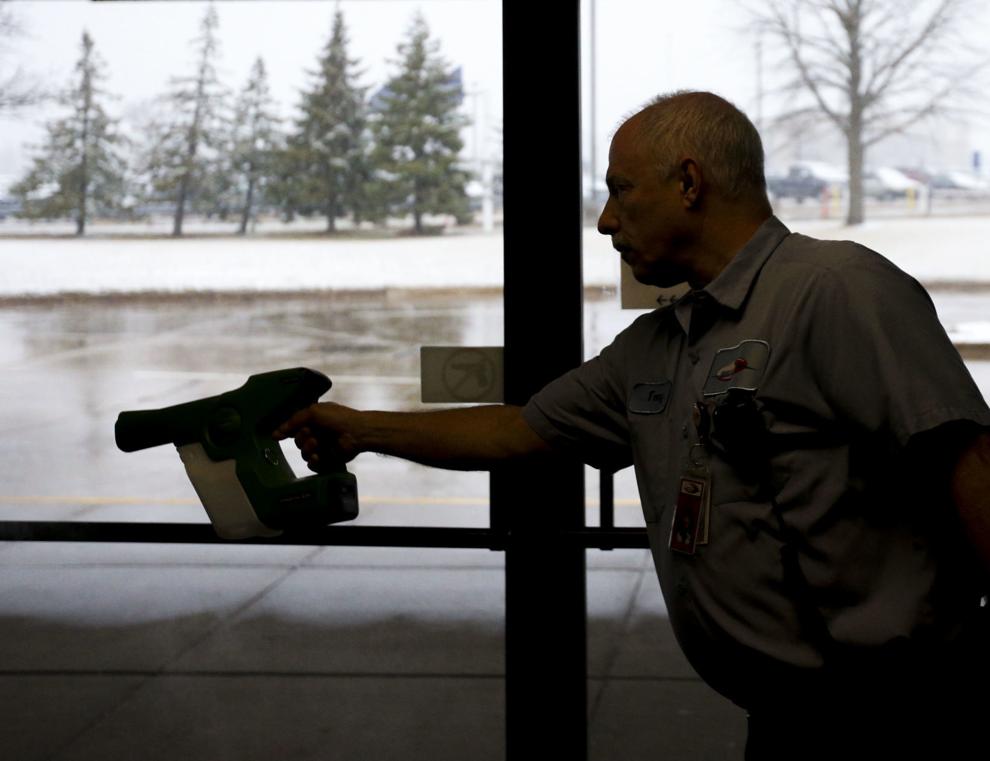 031420-qct-airportcleaning-09.JPG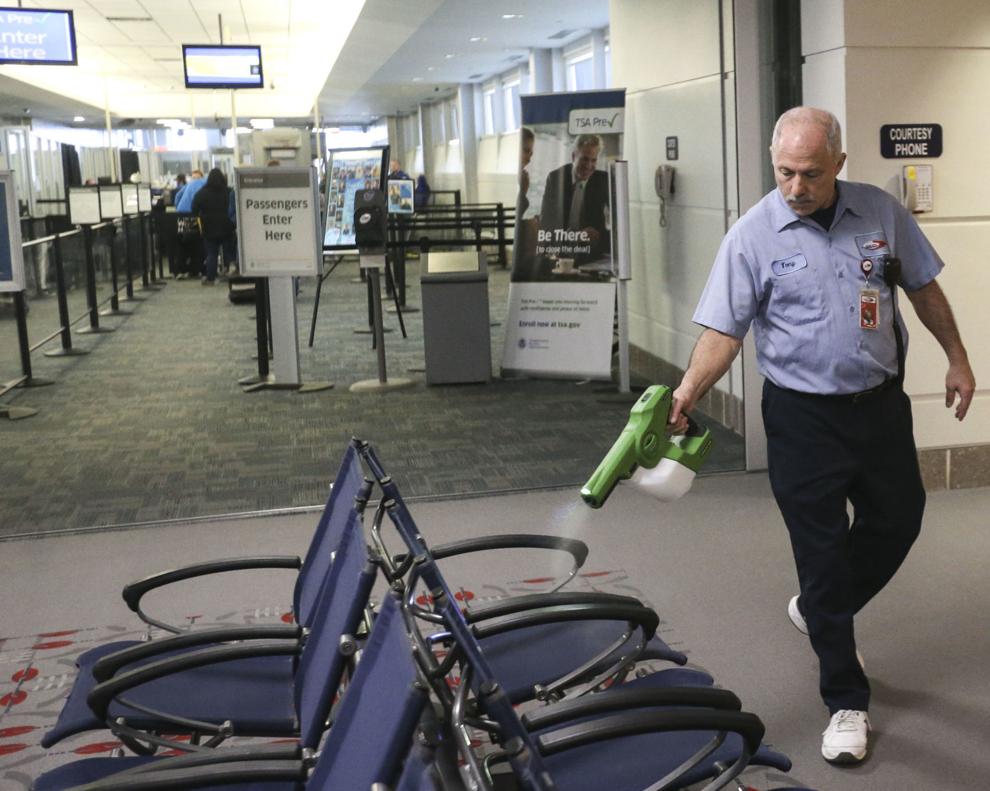 031420-qct-airportcleaning-10.JPG