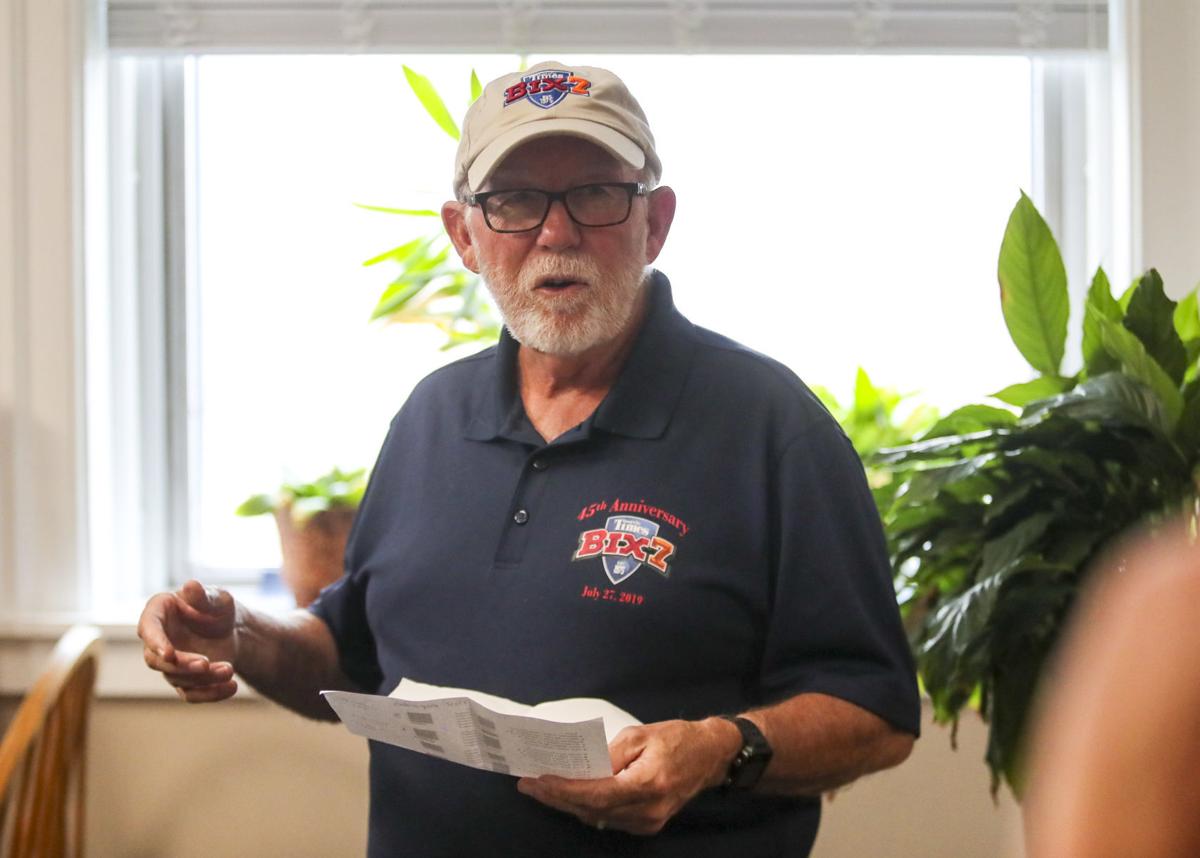 Former Quad-City Times Bix 7 race director Ed Froehlich already has at least one lifetime achievement award on his resume.
He received one from USA Track and Field in 2005 for his many years as the driving force behind one of the country's most successful road races.
On Wednesday, he will receive another one from a new organization devoted to enhancing tourism in the state of Iowa.
Froehlich will be presented the inaugural Lifetime Achievement Award from the Iowa Festivals and Events Association at a luncheon at Iowa River Landing in Coralville.
The fledgling organization is holding a two-day conference, including workshops, panel discussions and vendor presentations related to the tourism industry, and Froehlich's award will be part of a luncheon on the second day of the event.
"I'm very thrilled that I'm being honored," Froehlich said. "This is a really nice honor, especially since it's the first one. I'm sure there are a lot of other people they could have chosen so I'm flattered that they picked me."
Dave Herrell, president and CEO of Visit Quad-Cities, said he was first approached about possibly giving the award to Froehlich by T.J. Juskiewicz, former director of RAGBRAI and one of the organizers of the new association.
Herrell thought it was a great idea.
"We're grateful to Ed for everything he's done," Herrell said. "I think it's a fitting tribute to him that he will be the first recipient of this award."
Froehlich retired as the Bix 7's race director following the July 27 race through the streets of Davenport. Under his guidance, the race grew from a field of 800 runners to include more than 12,000 participants in each of the past 33 years.
Juskiewicz and Michelle Juehring, who has replaced Froehlich as the Bix 7's race director, will make a few remarks at the luncheon and then Froehlich will be asked to say a few words.
Froehlich admitted he doesn't know a great deal about the new organization that is honoring him.
"Other states have organizations like this where people work together and try to help one another," Herrell said. "I think there were a few folks who saw a gap. Hopefully, this one sticks around for a while."
Ed Froehlich through the years
Ed Froehlich is stepping down as the race director of the Quad-City Times Bix 7 after performing those duties for the 40th time on Saturday, July 27.