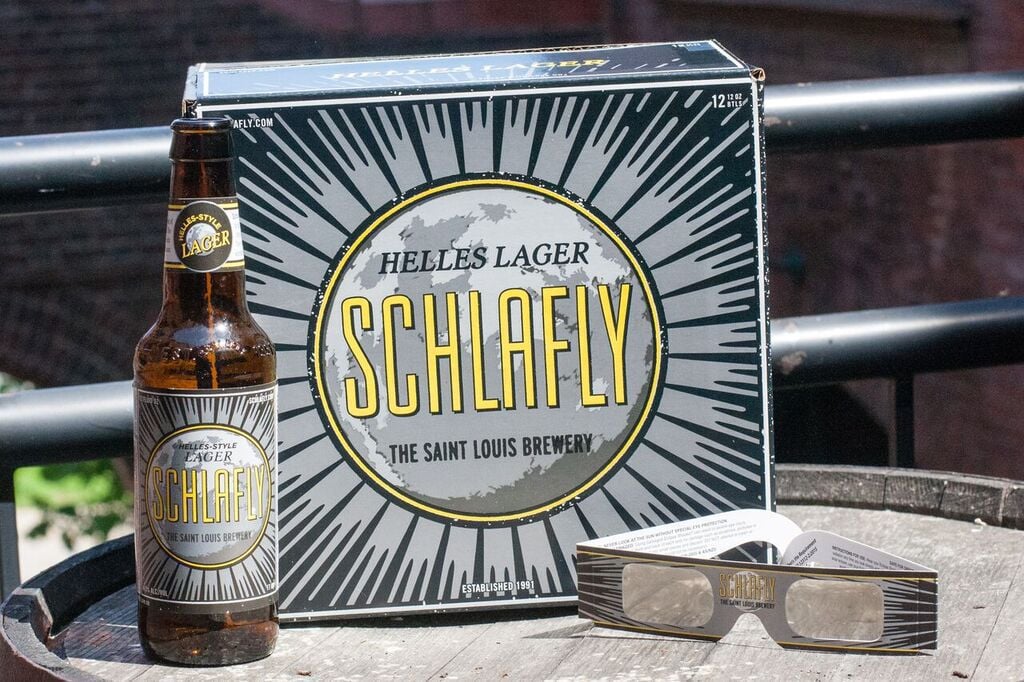 Schlafly Beer is making 35 additional tickets available for its sold-out bus trip to view the country's first coast-to-coast solar eclipse since 1918. 
St. Louis' largest craft brewer chartered four buses to transport people from its Tap Room downtown 55 miles south on Interstate 55 to the Dew Drop Inn in Bloomsdale, Mo. on Monday, Aug. 21. For $45, attendees receive beer on the bus, lunch and eclipse viewing glasses. To commemorate the eclipse, Schlafly created a Path of Totality pack for its Helles-style lager with black and metallic silver bottles.
More than 200 people are already booked for the trip, said brewery spokeswoman Caiti Carrow. When tickets initially went on sale in early July, they sold out within minutes. 
"This is something the brewery has been planning for over a year," she said of the trip.   
"We've gotten tons of emails from more people who want to go, and comments on social media," Carrow said about the brewery's decision to open up a few more seats. Tickets go on sale Aug. 9 at 3 p.m. 
Other St. Louis companies are making special plans for Aug. 21. Creve Coeur-based Monsanto is closing its offices that day to allow employees to witness the eclipse.
The Post-Dispatch is seeking additional information about companies in the St. Louis area making special plans for the day of the eclipse. Email reporter Lisa Brown at Lbrown@post-dispatch.com.
Lisa Brown • 314-340-8127
@lisabrownstl on Twitter