MOLINE — The arcade games are on. The pizza oven is hot. But nothing in Analog II Arcade Bar is as fired up as Mike Schaefer.
Schaefer is the operating partner of Streets of Italy Wood Fired Pizza, a 5-year-old mobile restaurant in the Quad-Cities.
On Thursday, the pizzeria opened its first permanent location, at Analog II Arcade Bar, in downtown Moline.
Schaefer was a mix of excited and amazed. Many in the community never thought they'd see the day. Streets of Italy was on the cusp of opening in downtown Davenport last spring. The day before the grand opening, the HESCO barriers failed, flooding the business.
For Schaefer, the flood was part of the same process of growth that has defined the restaurant from day one.
"We learned everything from the ground up," Schaefer said. "We had to teach ourselves."
Though food trucks remain a popular food trend nationally, Streets of Italy has discovered that a lot of good business remains old-fashioned. Over the last year, the pizza maker's private catering service has taken off. In 2019 alone, the team has catered some 300 events, Schaefer said.
For most restaurants, a permanent physical location is step one. For Streets, the Analog shop marks a new chapter in the ongoing evolution of the business.
The pizzamaker was founded by John Anderson out of his home in 2014. In that first year, there were just two employees and a single woodfire oven, Schaefer said.
When Anderson first pitched him the idea, Schaefer laughed in his face, he recalled. He warmed to the idea slowly. Operating a food truck posed unique challenges, including dealing with unpredictable and often hostile weather. In its infancy, Streets sold food at farmer's markets, neighborhood lemonade stands and everywhere in between.
It's since transformed into a beloved brand with 15 employees and now a brick-and-mortar shop at one of the Quad-Cities' most popular hangouts.
The Moline location will now be open for lunch from 11 a.m. to 2 p.m. in addition to 4 to 9 p.m. on weekday evenings and until midnight on weekends.
That means that midday customers will now be able to buy arcade tokens and play over lunchtime.
"It's a good change, much needed," said a smiling Zack Slater, operations manager for Streets of Italy.
Slater was eating a salad at the restaurant's shop in downtown Davenport when the HESCO barriers broke. "It was like the apocalypse," he recalled Thursday. Within a minute, 6 inches of water flooded in. A few minutes after that, the water was waist-deep.
It was a jarring moment for the whole city of Davenport, but most acutely for the businesses that were displaced or forced to shutter for good.
Streets of Italy has turned the corner by focusing not on the flood of its past but the fire in its future.
Tyler Powell is a proud pizzaiolo who on Thursday afternoon was tending to Streets' massive woodfire oven. "It really feels like a craft," he said while throwing another log of wood into the oven's belly. The ash wood is from Camanche, Iowa. "I love coming to work every day," Powell added.
His work is part-science, part-art. Pizzas take around 90 seconds to cook at 650ºF, Powell said. The oven itself takes half an hour to heat and retains heat for days. Without use, it needs as long as a week to cool down to room temperature.
Streets' menu includes pizza, salads and bruschetta. Wood-fire sandwiches will be added in the future, and each day there will be a special pizza.
Analog II, at 1405 5th Ave. in Moline, opened in December, three years after the original Analog opened in downtown Davenport.
The restaurant's grand opening celebration will be held on Friday, Nov. 1 and features a number of promotions. Two lucky customers will have the chance to win pizza for a year.
"What they did to make it look like this," Florence said, looking around at the new home for Streets, "well, it's just absolutely incredible."
110119-qct-qca-streetsofitaly-001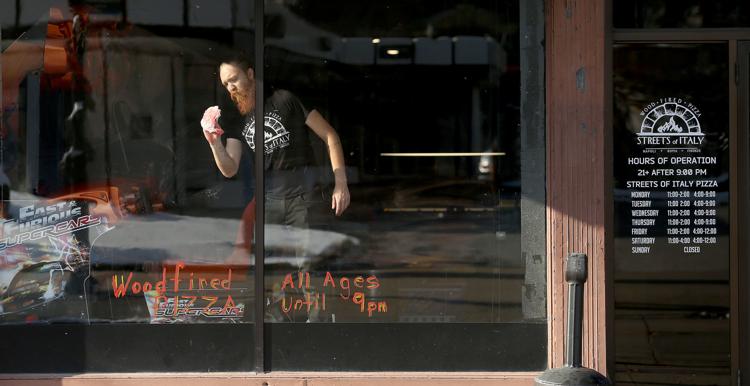 110119-qct-qca-streetsofitaly-002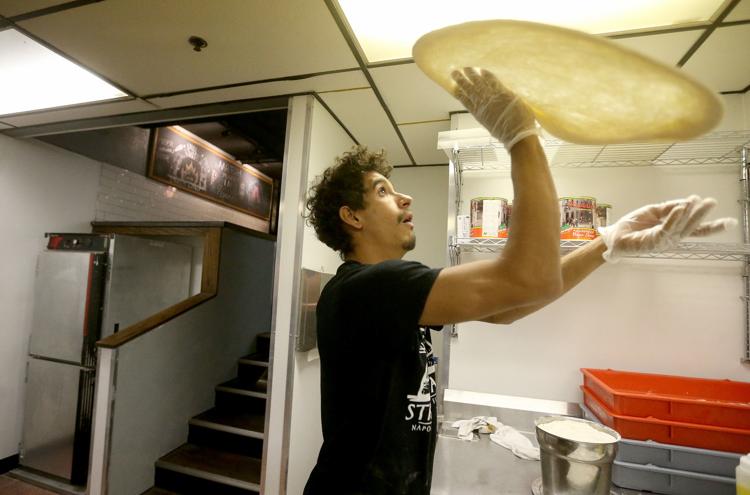 110119-qct-qca-streetsofitaly-003
110119-qct-qca-streetsofitaly-004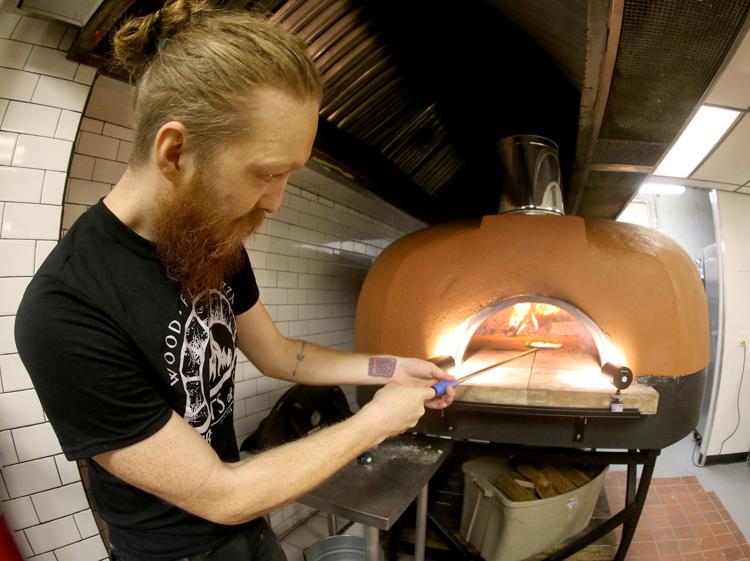 110119-qct-qca-streetsofitaly-005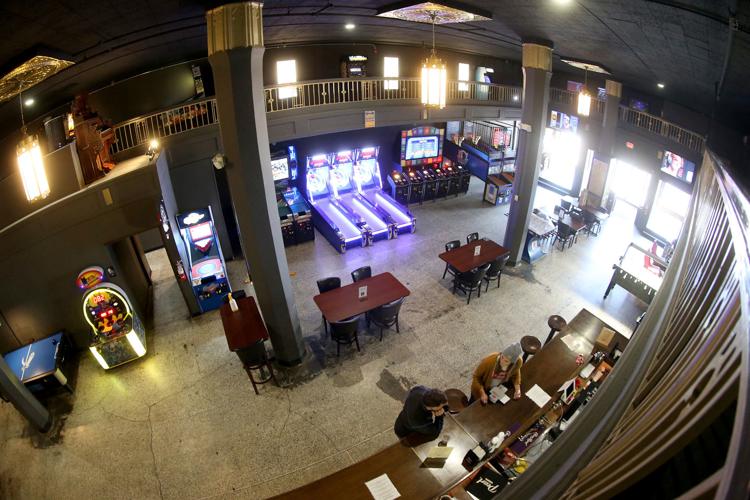 110119-qct-qca-streetsofitaly-006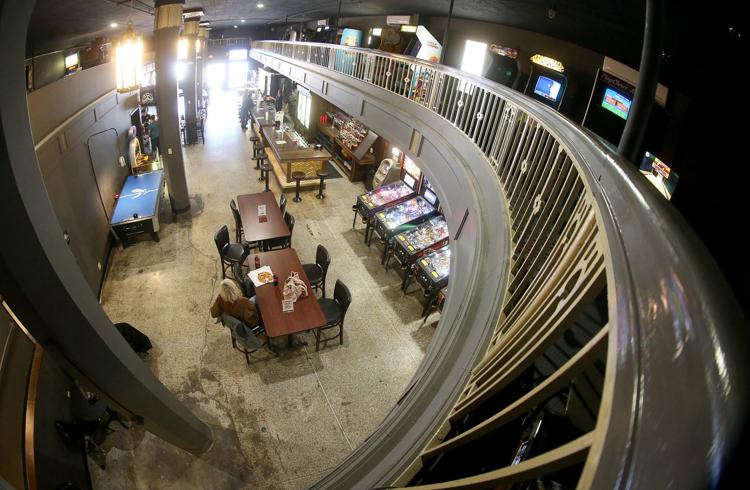 110119-qct-qca-streetsofitaly-007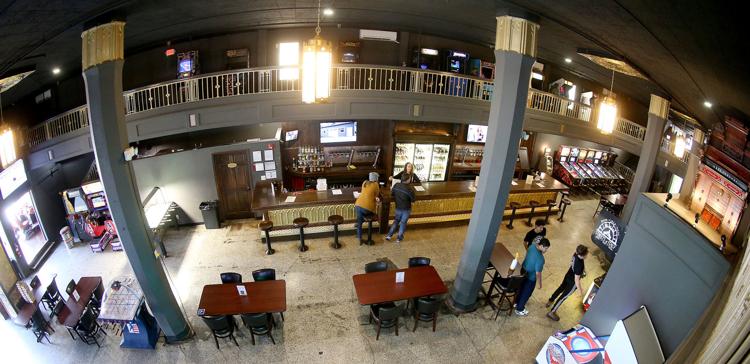 110119-qct-qca-streetsofitaly-008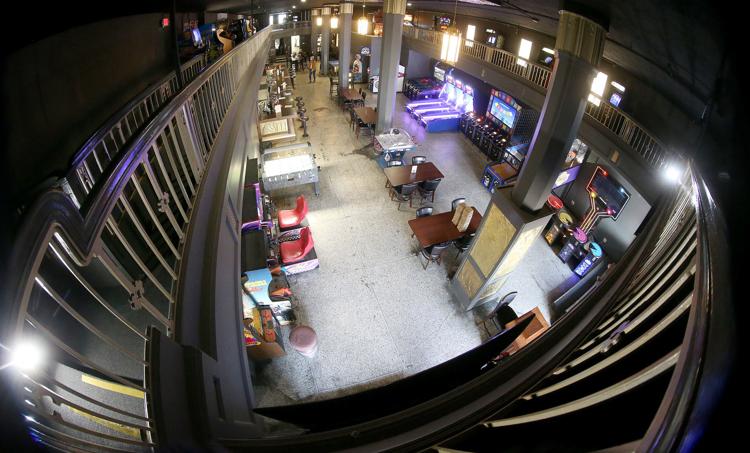 110119-qct-qca-streetsofitaly-009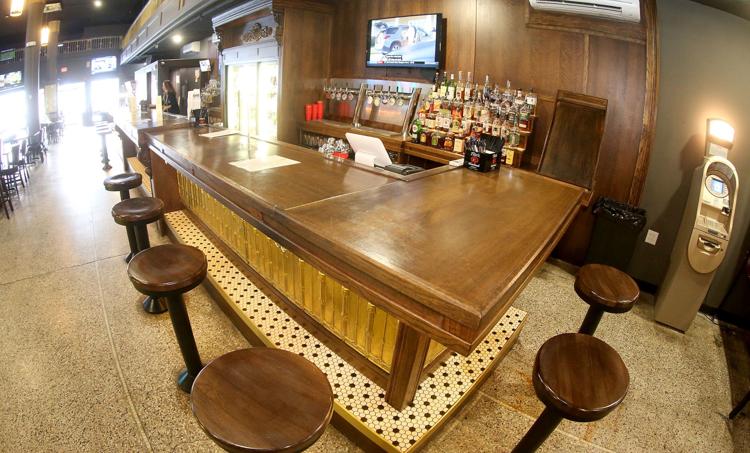 110119-qct-qca-streetsofitaly-010