Larry Anderson stands in front of a wall-sized photo, pointing to each wagon and rail car that once occupied the 40 acres of East Moline he's now bringing back to life.
"This must have been around 1915 when the Moline-Knight Automobile Company was here," the owner of East Moline Glass, Anderson, said of the photograph. "You see, there aren't even cars there yet. But you can see where they later started building engines."

From Root and Van Dervoort Engineering in the early 1900s to QC Metal Pickling a few years ago, the industrial park off of 7th Street has a history reminiscent of the city itself — one of both growth and decay. But something never before seen in East Moline has been taking place over the past few years.
Lifelong residents like Anderson consider it a grassroots, resident-driven effort to finally revitalize and transform East Moline.
"From the time I've been a kid, (the city) has deteriorated," Anderson said. "The John Deere foundry closed. Case-IH closed and was torn down. We've been spiraling downhill as we've watched Pleasant Valley and Bettendorf and Davenport grow. But, this is the first uptick I've seen in development. It's exciting to see some energy coming back to us."
Anderson's property is being transformed into a music venue, restaurants, brewery and more. He also has a stake in the new luxury Hyatt-branded hotel that's soon to open at the former Case New Holland site, which will be surrounded by an event center, park, apartments and retail.
At the same time, several residents and activist groups have taken it upon themselves to clean up downtown East Moline, bring events to the city, attract new businesses and improve the quality of life.
"There are people in the forefront, and there's people in the background, and Larry Anderson is in the background. And it's people like him who are driving the bus," said former East Moline mayor Joe Moreno. "It's finally our turn. We're ringing our bell, and I think we're going to get noticed. One thing leads to another. Instead of the ball sitting there statically, it's starting to roll. Things are starting to happen."
'A welcome difference' 
Moreno, who is director of Quad-Cities Marathon, served as East Moline mayor when the Case-International Harvester plant ended production in 2004.
"Those were hard times when Case closed," he said. "As mayor, it was difficult, because you wanted to excel and progress and do good for your community, but the economy nationally, regionally and locally wasn't doing well. It was a hard time to be mayor. But you do the best you can and contribute however you can."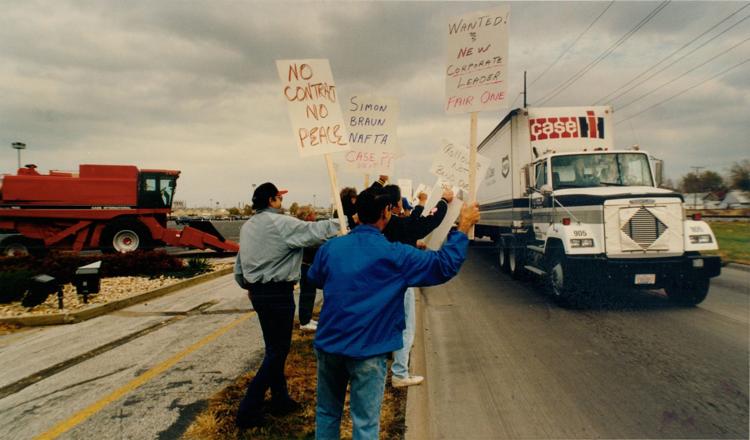 At its peak, the former Case-IH plant employed 4,300 workers. It was demolished in 2005.
"During that time, because of the size of the Case-IH factory, it had a significant impact on East Moline," said Tim Knanishu, executive vice president of Revitalize and Develop East Moline, or REDEEM. "Thousands of workers left in the early 2000s, and that had an impact across all of East Moline, including the downtown."
Some residents say the plant's closure was the city's greatest loss since John Deere Malleable Works moved its foundry to Silvis in the 1960s.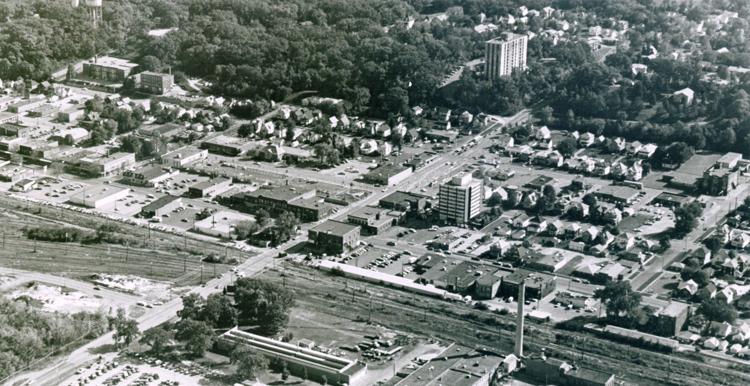 "It was blue collar, great, hard-working, salt-of-the-earth people, and those jobs just went away," Anderson said. "I think we've always relied on other parts of the Quad-Cities. East Moline never had to worry about retail and entertainment. We just built combines and tractors. But that went away pretty quick."
Many argue East Moline never recovered after the loss of Case-IH. But, it's not for a lack of trying. The city and REDEEM have attempted to push growth, including around The Quarter, but some plans for housing and other developments fell through.
In 1998, Knanishu said REDEEM was gifted 80 acres around The Quarter. Shortly after, a plan was created to build a sports complex, office building, restaurants and residential housing, he said, but, "the day before the press conference, they pulled the plug."
About a decade later, developers announced a $10 million project to build new condos at The Quarter, where only one housing complex currently stands. But, a lack of funding cut that project short, too, he said.
In recent years, state budgetary woes, plus federal restrictions regarding what can be developed in a 2,000-acre floodplain in the eastern part of the city, also have halted growth, Knanishu said.
Though city leaders have been drafting a new economic development strategy and downtown master plan, several challenges persist. The city hasn't had an economic development director for nearly a decade, for example.
"We don't have that, and it should be a priority," Moreno said. "Other cities have someone dedicated to that role, and I think it's a huge downfall that we don't have someone in that position."
But private investors, residents and business owners have been filling the void, he said. Though it seemed for many years that no one "had a reason to visit" East Moline, Moreno said, the tide has turned. Finally, new and unique developments are about to be revealed.
"It's because of private investment that has caused more people to focus attention on how they can be involved and engaged in making East Moline a better place to be," Knanishu said. "The slogan that came out of our new branding is 'East Moline is a welcome difference.' It's a little bit different. Every one of the Quad-Cities is different. But, it's a welcome difference."
'A town within a town'
It's been about five years since investors announced plans to redevelop the former Case-IH site to include two Hyatt-branded hotels.
Last year, owners broke ground for the headliner of The Bend of the Mighty Mississippi development on a 132-acre site along the river: the $40 million Hyatt House/Hyatt Place hotel. Mike VanDeHeede, managing partner of Great River Property Development, said the 134-room Hyatt Place and 99-room Hyatt House, for extended-stay guests, should open in December.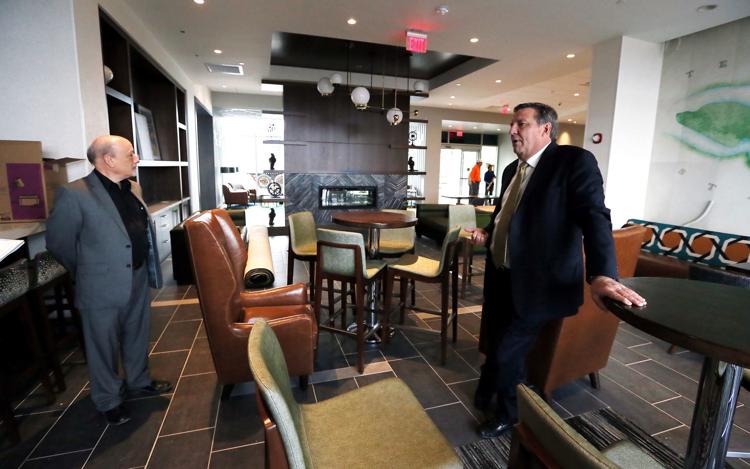 With modern, geometric design elements, bright colors and plenty of natural light, VanDeHeede said it's a luxury hotel typically found in Chicago and larger metros.
"It's a select-service hotel on steroids," he said. "We wanted to bring every aspect of the local region into this hotel. So it's all local contractors and talent, and the key ownership is all East Moline-based."
Halls and rooms are filled with art from local residents, plus photographs of the Rock Island Arsenal Bridge, the Quad-City Times Bix 7, plus an array of green and yellow tractors.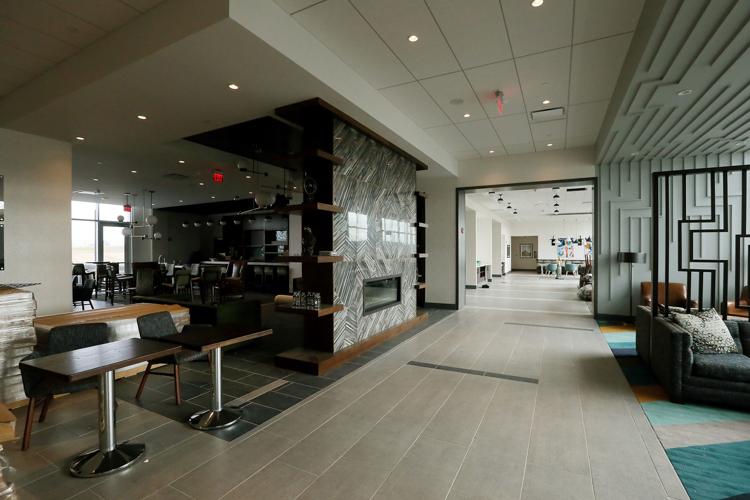 "Everything in this hotel is designed for the needs of the international traveler and executive," VanDeHeede said.
The luxury hotel also features a full-service restaurant, bar, fitness center and pool, meeting room, plus the "grand finale," the ninth-floor "River Room," with a view that VanDeHeede said makes him feel like he's in the middle of the Mississippi River.

Taking advantage of the view to look over the riverfront property and the 100 acres left to develop, VanDeHeede pointed to where more construction will begin within the coming months.  
Plans include a 400-seat event center adjacent to the hotel, with a reception hall and restaurant, an outdoor bandshell and event space at the new Murphy Park, plus a 72-unit apartment complex with views overlooking the river. Also under development is a retail strip mall, which will likely feature local companies, according to the developers, and a convenience store/gas station. QC Mart was the first business to announce it would open on the site.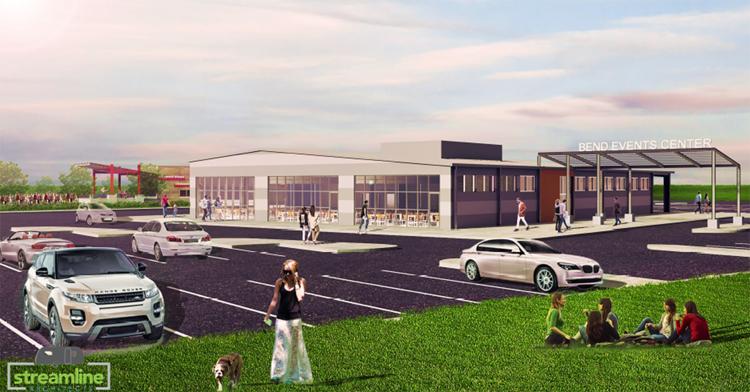 "It's really cool, because it's all East Moline people doing it who grew up here and went to the local high school and saw an opportunity of what could be. They're creating this," hotel general manager Ray Stoddard said.
Anderson said all nearby development has stemmed from the hotel, but coincidence and good timing led to the synchronicity of all the projects.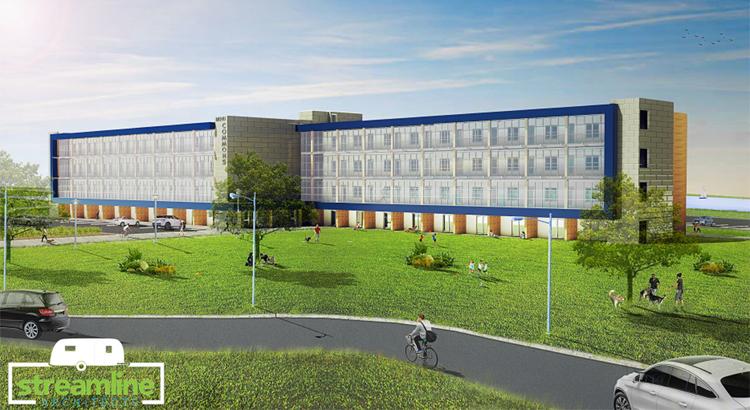 VanDeHeede hopes once the hotel and other buildings are open, more national chains and other retailers will consider joining the movement. For instance, the 100 acres left to develop could include a senior living facility, he said.
"We hope this will help with spiffing up downtown East Moline as well," he said. "It's no longer only about Davenport and Bettendorf. It's finally time for this side of the river to be redeveloped. We've really created a town within a town here. And we're finally making use of this being a riverfront town."

'A whole new wrinkle'
Back in his office overlooking production at East Moline Glass, Anderson explains why the industrial park once was known as "Frog Town."
Early production companies dealt with regular flooding, which was an invitation for bugs and frogs, as the story goes. Looking at the mural, Anderson points to swamp-like puddles, plus an automobile test track that still exists, left behind from Moline-Knight.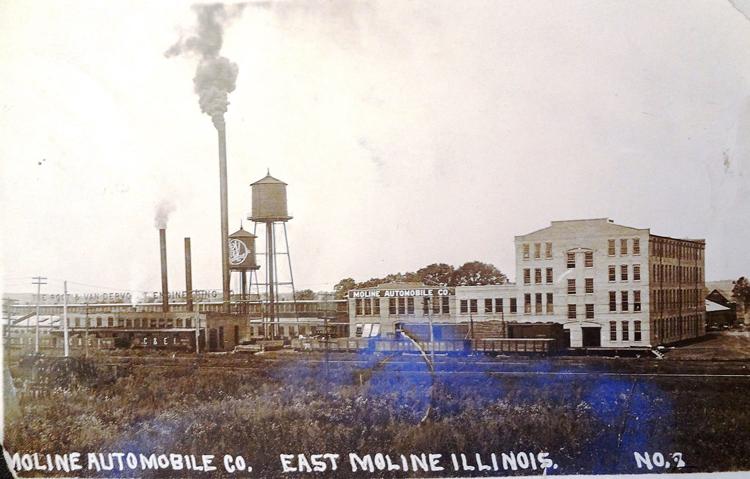 The skeleton of Frog Town still exists, but the 40 acres upstream of The Bend are quickly taking on a new life. Most notably, Anderson and local music promoter Sean Moeller are turning the old warehouse into a "gritty, raw" music venue called the Rust Belt, which will accommodate an audience of 4,000 people.
"I almost tore it down, because either you had to spend a lot of money to renovate it, or it was almost past its prime," Anderson said. "But Sean and I were having coffee one morning and he said he was looking for an old, gritty building, and I said I have one. We started to get excited about the potential of getting traffic down here."
When Moeller first saw the building, he "immediately saw something we could build," he said.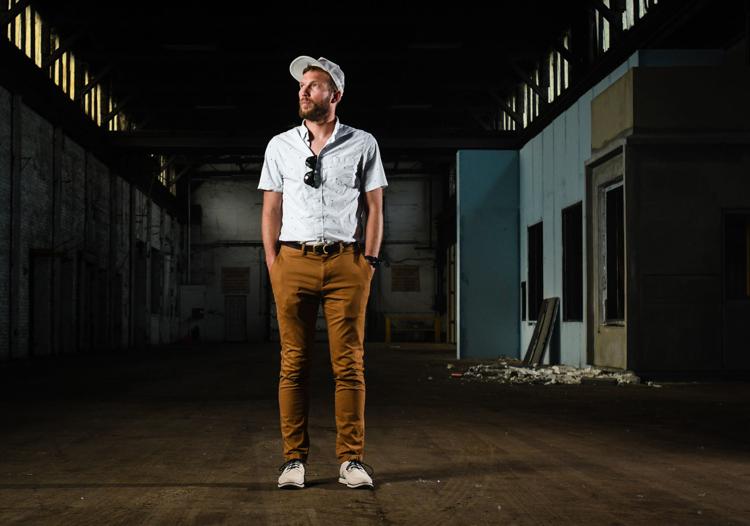 By keeping the building as close as possible to an empty shell, Moeller plans to bring a different kind of venue to the Quad-Cities. He described it as an urban version of the Codfish Hollow performance barn in Maquoketa.
"I think the idea is that we don't want it to feel really fancy," he said. "Like Codfish Hollow, that place feels really comfortable, personable and welcoming. I think this place will feel the same way.
"It's not going to be a cookie-cutter venue."
The longtime Quad-City music enthusiast said he hopes to attract bigger bands that haven't had a place to perform in the area before, adding " a 4,000-cap room doesn't exist around here, in Des Moines or Iowa City.
"This isn't only unique for East Moline. It's unique for the entire Quad-Cities and region."
The music venue will feature several bars and a VIP room with a "speakeasy feel." The venue should open after Jan. 1, he said.
You have free articles remaining.
As customers enter the warehouse — being referred to as The Villages — the venue will open up into a common space with arcade games, then lead to a restaurant. Midwest Ale Works will open a brewery and tapping room, and Streamline Architects is opening a new location, with a studio and fabrication shop.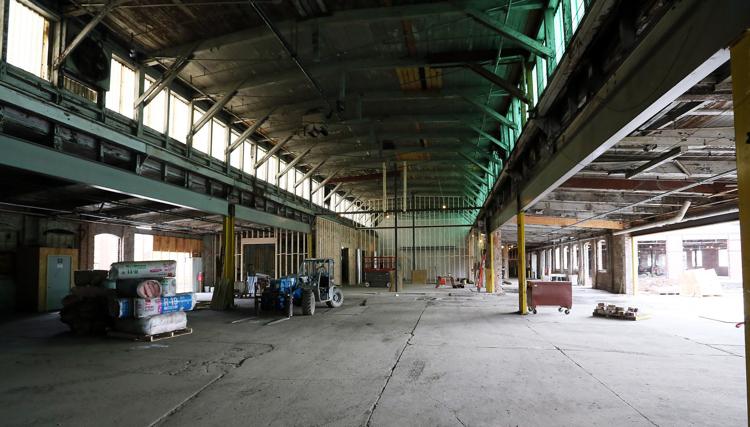 Owner Andrew Dasso, who is designing several aspects of the riverfront developments, said he's also partnering on a café. The coffee shop will be filled with furniture designed by Streamline, which will be available for purchase.
"Along with all of this, with the restaurants, apartments and hotel, we hope people will start recognizing this place and realize there's a reason to go to East Moline," Moeller said. "I would be shocked if that didn't quickly become the first hotel here and there will be more. We're going to need more lodging down here, because more people are going to be coming in."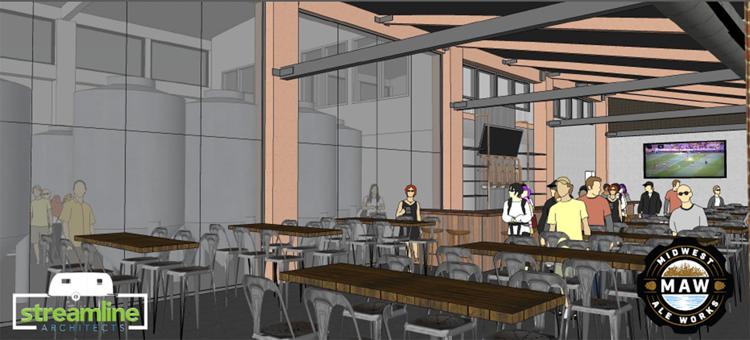 Anderson said he never would have imagined development like this was possible.
"It's not a doughnut store, a machine shop or another tavern that East Moline has been kind of accustomed to," Anderson said. "It's a whole new wrinkle. It's going to be really cool."
A grassroots effort
While more investment is being poured into East Moline's riverfront than it has seen in decades, other local business owners and citizens are trying to bring the same excitement to the downtown.
A few years ago, Anderson handed over a downtown building to be used as the QC Marathon's new office. It is adjacent to the park where runners begin and end several local races, he said.
Money from the races have gone toward city projects, such as a new East Moline welcome sign. But last year, Moreno said, the road-race group decided to do something "bigger" with the money.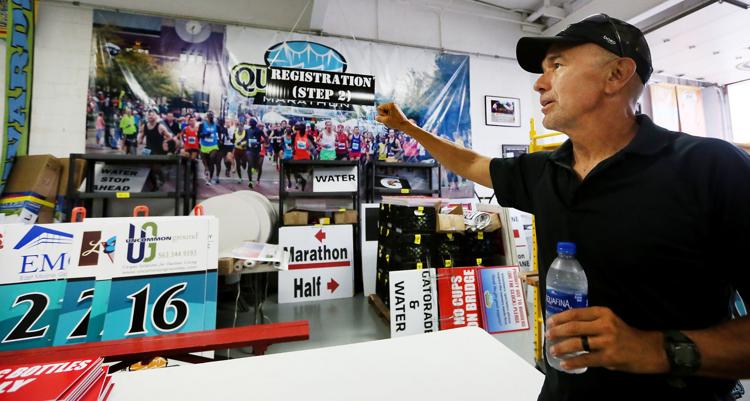 When the land near the Marathon office on 15th Avenue and 8th Street was donated by TBK Bank, the group fully developed Runner's Park, including an outdoor stage. The park opened last year, and the non-profit East Moline Main Street quickly made use of the bandshell.
For the first time, president Patricia Hansen said, the group started "Music in the Park," with live music every Sunday during the summer.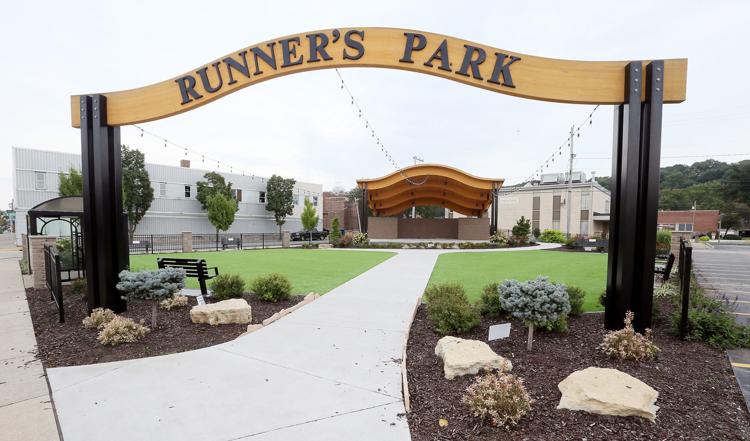 "Typically, with volunteer groups like these, the group can burn out," Hansen said. "People move on or stop volunteering. You lose your momentum.
"It just so happens we have an amazing group of very strong people right now, and that's how we are making so much incredible progress. It's everyone from young people to people who have lived here for decades. The right combination of people has really come about in the last 12 to 18 months."
East Moline Main Street, she said, plans to grow events for Halloween and Christmas, plus start new, cultural events, such as a Cinco de Mayo festival, which should take place in 2019.
One of the group's major players is Adam Guthrie, who helped spearhead EasMoMentum. The movement was founded by a group of young residents last year. It's aimed at improving the city's quality of life.
EasMoMentum has held rallies, events with music and speakers, plus created a mural honoring veterans.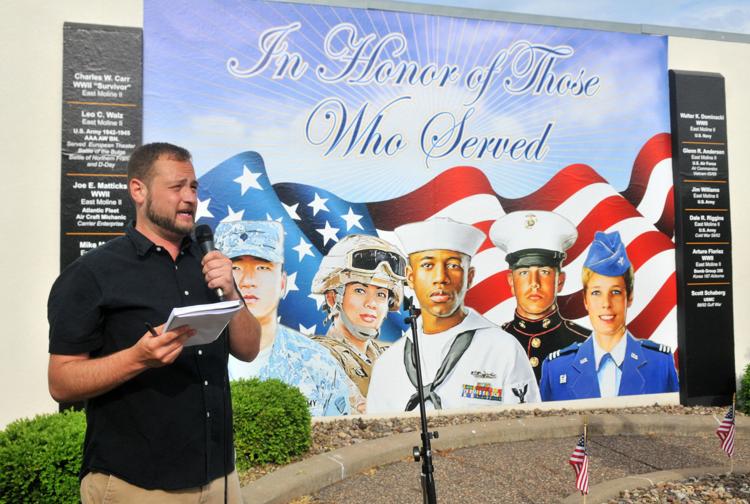 "I don't want to say it's the first time in my life I've seen this kind of action, but I honestly think it is," Guthrie said. "We have had more progress in the last 2½ years in the downtown than I've seen in my previous 36 years. This is the time to develop the riverfront, put ourselves back on the map, bring in shops and retail to the downtown, and make East Moline a destination on the river."
Guthrie's father, Jeff, was active in the community throughout his life, he said. When he died in 2015, Guthrie inherited three buildings. He's working with friends to redevelop the buildings into new businesses.
"The main reason for this was because I wanted to continue my father's legacy," he said. "I wasn't sure what was going to happen. He was very involved in the community, and I felt like there was going to be a big void without him being around. I wanted to step in and fill his shoes and get a project done that would have a lasting effect."
A different kind of scene
One of Guthrie's buildings has been taken over by 25-year-old Tayvian Johnson, an East Moline native, graduate of Augustana College and acclaimed basketball player.
He's currently building a music studio in the bottom floor of the apartment building at 926 15th Ave., where he'll rent space to bands and help artists record.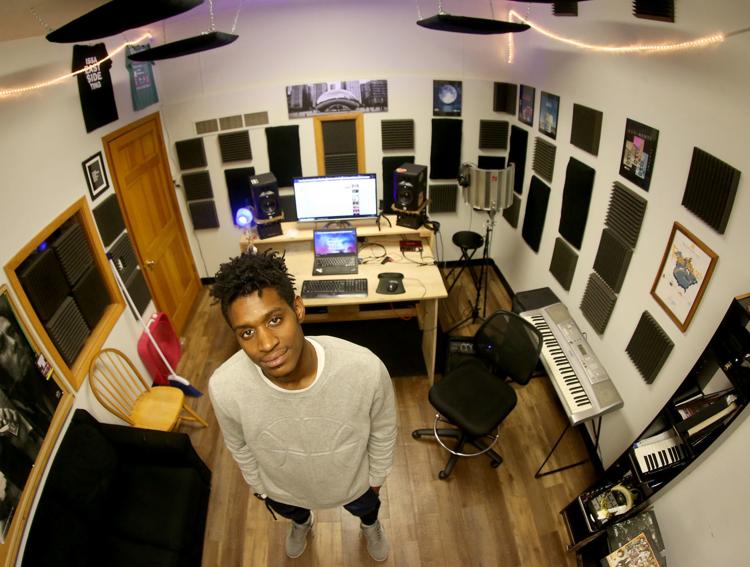 "I started writing poetry my sophomore year and started writing songs the next year. The first time I ever recorded was probably in 2015," Johnson said. "I was kind of disappointed in some of the places where I tried to record in. When I started producing music, I got wind of other people doing it in the area, and I realized this is something we really need. I might as well make a business out of it."
Johnson and his brother produce rap and hip hop music and have a large circle of local artists around them, he said. While hip hop has traditionally taken a backseat in the Quad-Cities music scene, local artists are creating their own scene, he said.
"Every business is going to capitalize on having more people being here," Johnson said. "It's about time, and we're ready for it. I've never seen the foot traffic we've had down here in the past year, and the amount of possibilities and potential is very high. A lot of good things can come from this."
The past year has brought other businesses to the area, including Ike's All American Café and Moon River Magic, a multicultural gift shop. Next up, John Stopoulos, an East Moline native and owner of the Doc's Inn in Silvis, is planning to open a restaurant next to Runner's Park.
After speaking at an EasMoMentum rally last year, Stopoulos said he realized the potential for the downtown. He purchased the building from TBK Bank and is converting it into a Mediterranean-style restaurant and music venue, to host outdoor and indoor shows.
"It's been very attractive to me as a third-generation in East Moline," he said. "We've been a part of the community, and it's very exciting to see what's going on. With all of the other music happening, I think we can all work together and piggyback on everything."
He hopes to open the restaurant by May, in time for the new Cinco de Mayo event.
An inclusive movement
Over a couple days last week, a group of local residents brought rakes, leaf blowers and brooms to Runner's Park.
The volunteers are members of the East Moline-based Respect Abilities, an organization that helps people of all abilities explore careers and engage in the community. Funded through state tax dollars, organizer Michelle Horton said the group regularly cleans downtown East Moline.
For the past few years, they've operated a business in the downtown, where members can display and sell their wares. Jennifer Reynolds, who has intellectual challenges, was the first vendor to set up shop. Now, she said, her job is making the store smell good with her wax melts and other scented products.
"It's my business, and I love it," Reynolds said.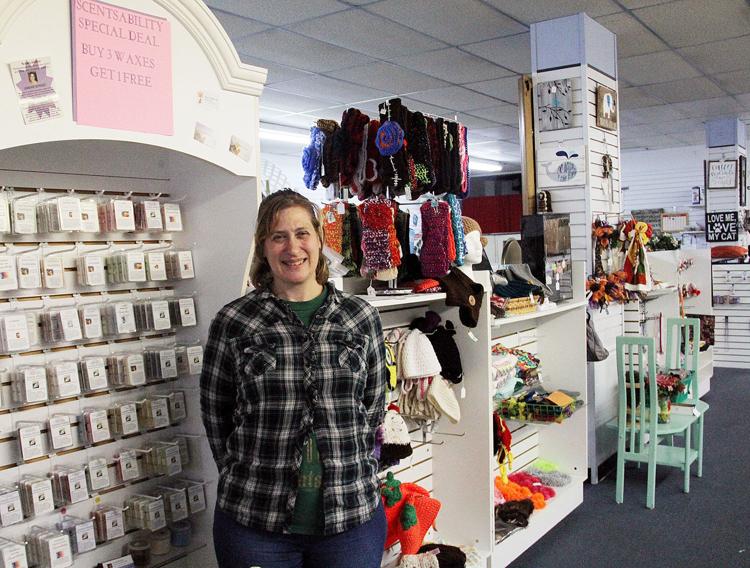 With more investment being poured into East Moline, Horton said the group is able to expand this year. Respect Abilities will open two new locations, including a maker studio and candy shop, which Reynolds plans to help run.
"The goal is to prepare them for the right skills," Horton said. "It's not always an automatic job, but it's not necessarily a volunteer job, and it's true training in the community. So many jobs don't provide accommodations or training, and they might not be prepared for dealing with customers, or even the lighting in a store. We can prepare them for the reality of what a job entails."
Along with the new businesses, Horton said Anderson and owners of The Bend will use the services of Respect Abilities members for setting up and cleaning up after events. She said the group has received support from Anderson and East Moline Glass, local businesses, East Moline Main Street and the city.
"Without a thought, the city puts us to work and lets us do good in the community," she said. "I don't know of many cities that would do this and make a space for this population here. But East Moline did immediately. And the taxpayers are getting something back for it. These are three new businesses for the downtown."
Knanishu said Respect Abilities is one more example of a local group working to beautify, improve and attract businesses to East Moline.
"Patricia Hansen, Michelle Horton and Adam Guthrie have reinvigorated the downtown business community to the point where there are significant things happening," Knanishu said. "Things are so much better than they have been, and they've done a great job instilling more passion in business owners."
A new era
Many East Moline residents have summarized the city's renaissance the same: "It's about time."
Anderson said the right mix of people came together at the right time.
"It's exciting. I'm happy it's all happening, and it couldn't be done without the city behind it," he said. "We've got some good city officials — from Mayor Reggie Freeman all the way down, and it's just been a team effort on everybody's part. I'm just glad to be a part of it."
Moreno commended city councils throughout the years, along with former mayor John Thodos, for pushing for the riverfront and downtown redevelopment. Plus, the city is offering tax incentives for several of the major projects.
Knanishu hopes The Bend and related development will reignite the push to transform the 80 acres surrounding The Quarter. Last year, REDEEM funded a more than $1 million environmental study to determine the land is developable, and he hopes residential housing will sprout up in the area.
But city and state funding is still a challenge, and many said East Moline could never have been redeveloped to this extent without the passion of lifelong residents and citizen-led groups.
Anderson said the new development should equate to more tourism, sales tax and hotel tax dollars, plus hundreds of new jobs.
"It'll be really good to have these new businesses in the city," he said.
Added Guthrie: "That's new taxes for the city; from businesses and the hotel, It's a very pivotal time for East Moline. A lot of land still needs to be developed, so we have to make sure that we keep moving forward and don't let this opportunity pass. The city, as well, needs to be diligent in planning for this."
111818-QCT-BIGSTORY-EASTMO-030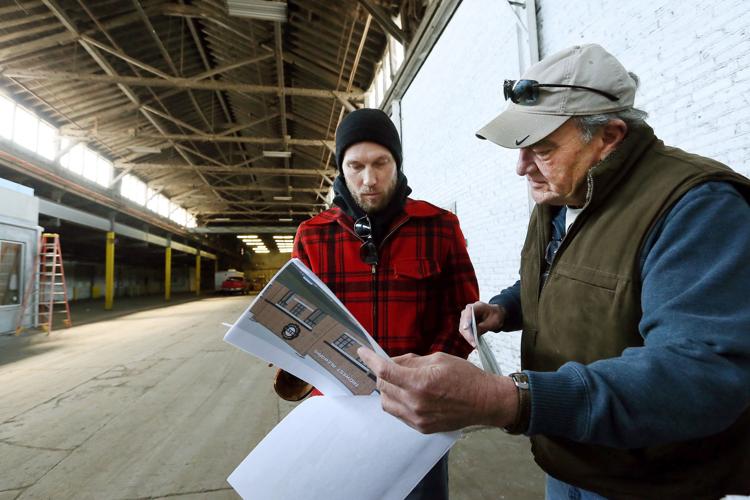 111818-qct-bigstory-eastmo-015.jpg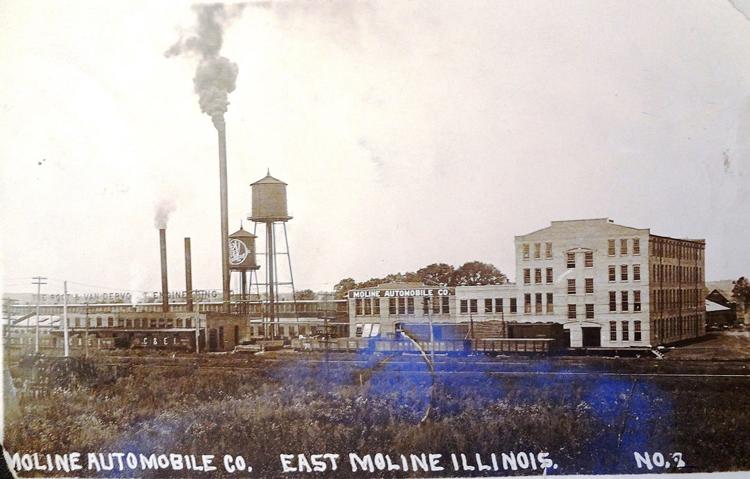 111818-qct-bigstory-eastmo-016.jpg

111818-qct-bigstory-eastmo-017.jpg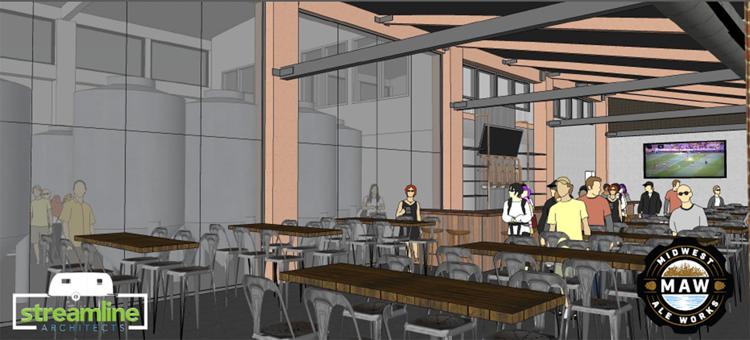 111818-qct-bigstory-eastmo-018.jpg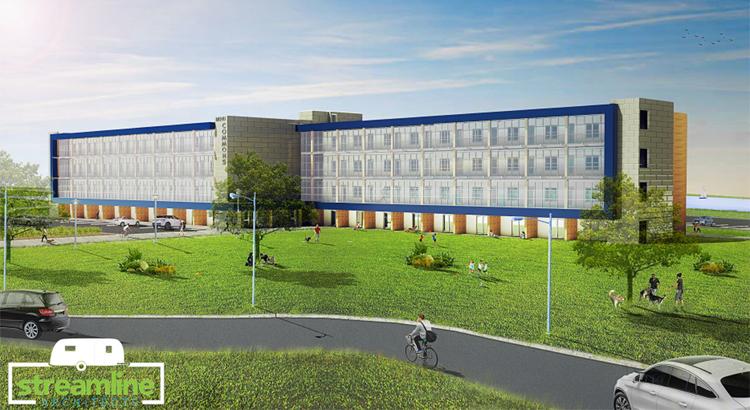 111818-qct-bigstory-eastmo-019.jpg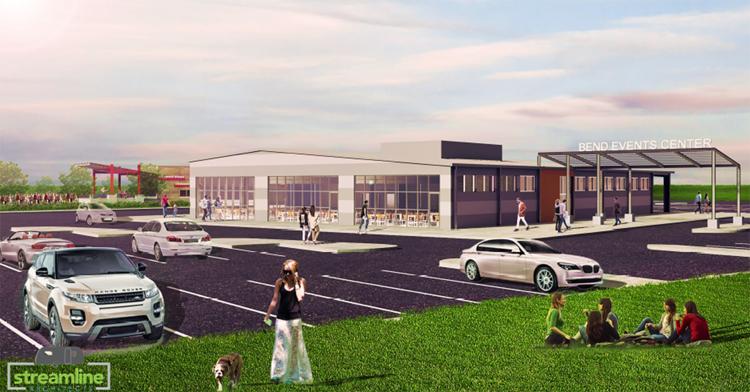 111818-qct-bigstory-eastmo-020.jpg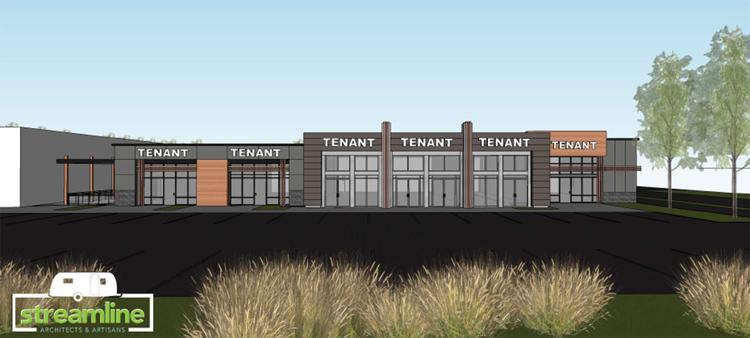 111818-qct-bigstory-eastmo-021.jpg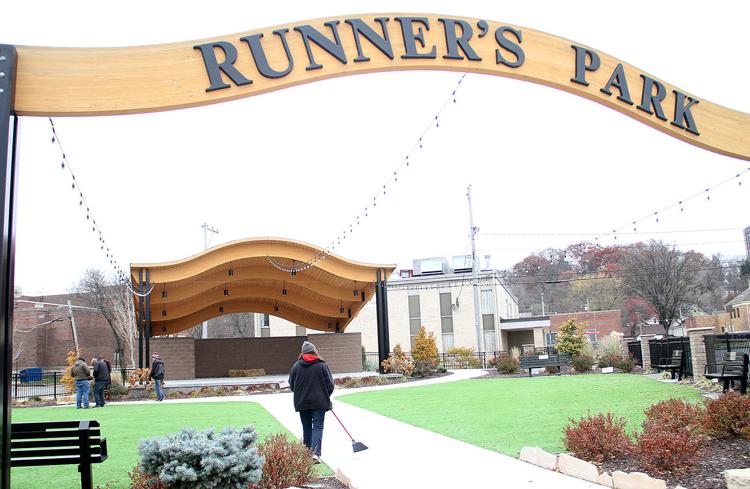 111818-qct-bigstory-eastmo-022.jpg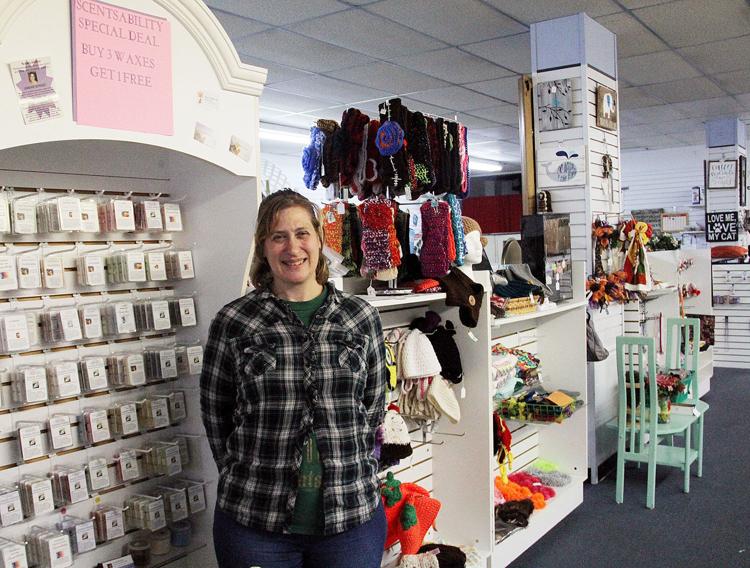 111818-qct-bigstory-eastmo-023.jpg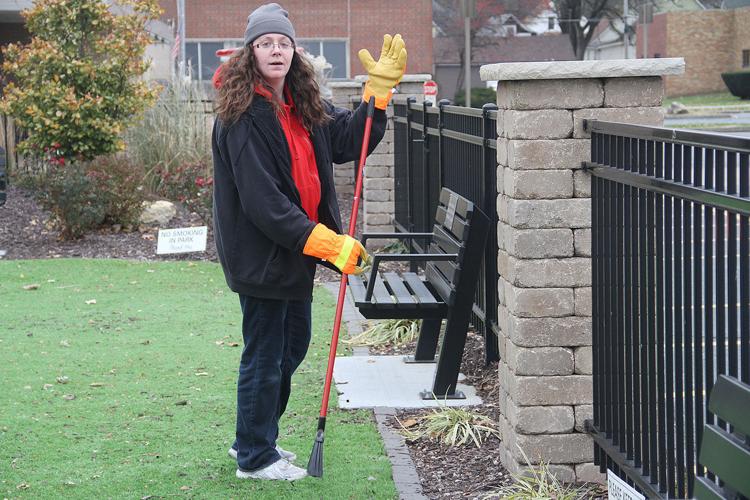 111818-qct-bigstory-eastmo-024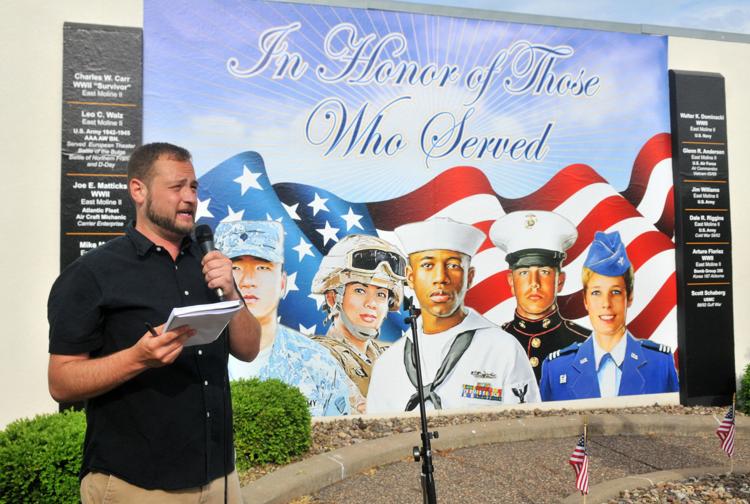 111818-qct-bigstory-eastmo-023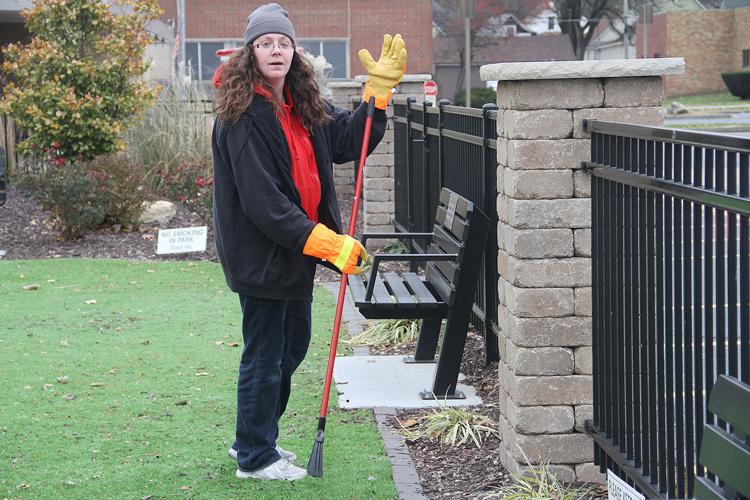 111818-qct-bigstory-eastmo-022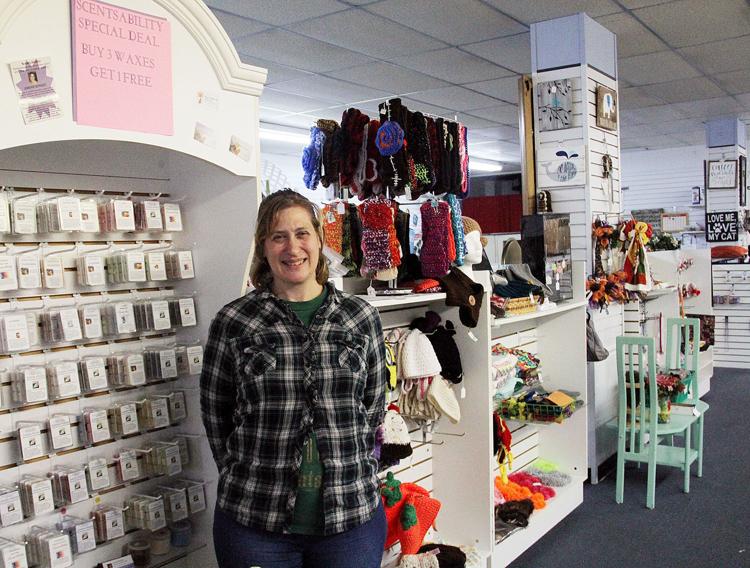 111818-qct-bigstory-eastmo-021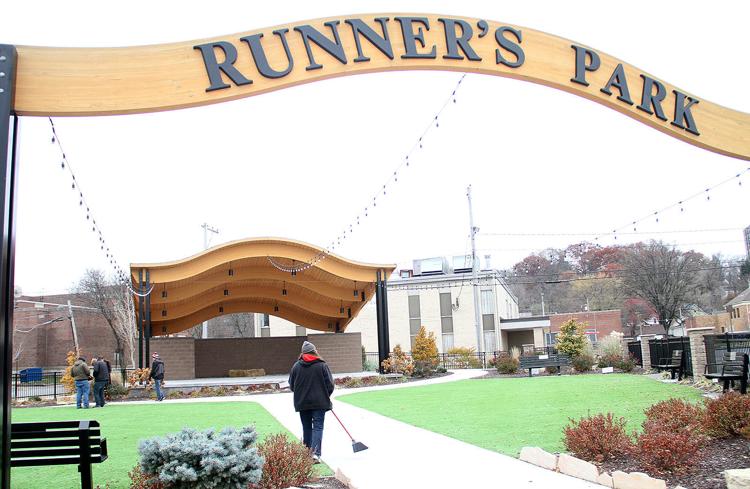 The Rust Belt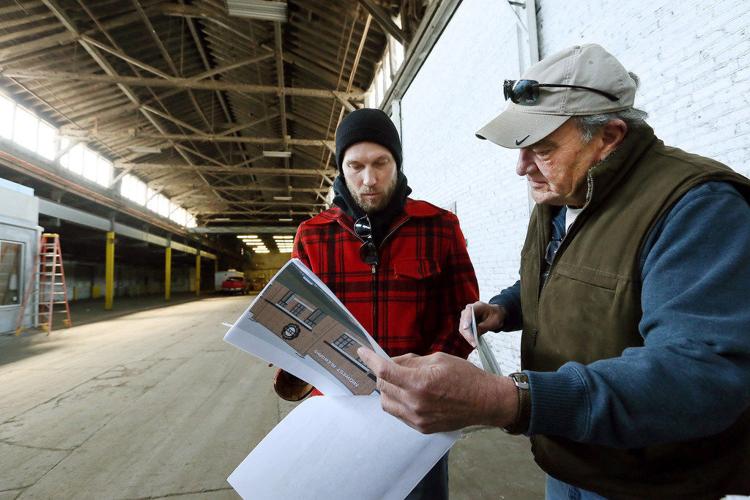 111818-qct-bigstory-eastmo-020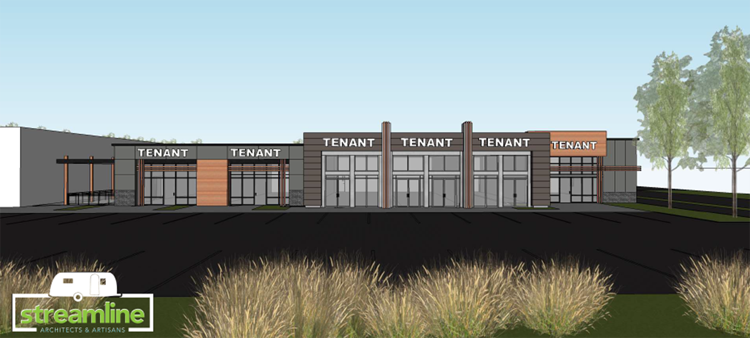 111818-qct-bigstory-eastmo-019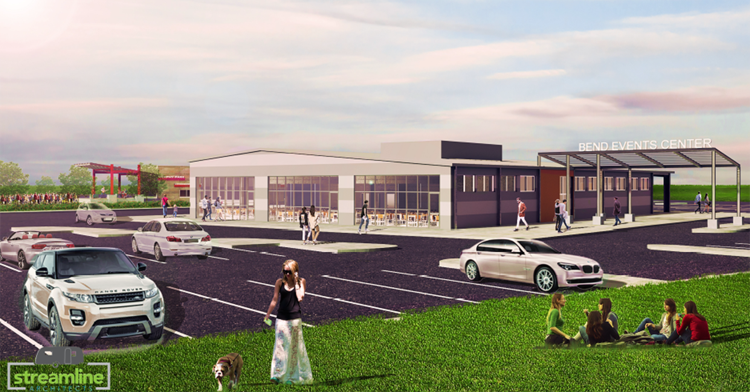 111818-qct-bigstory-eastmo-018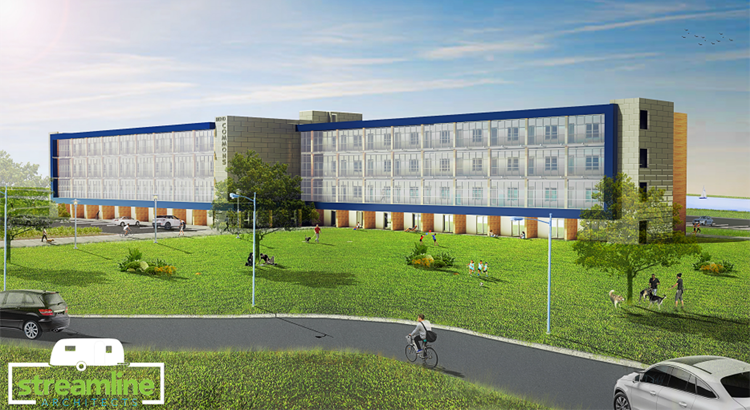 111818-qct-bigstory-eastmo-017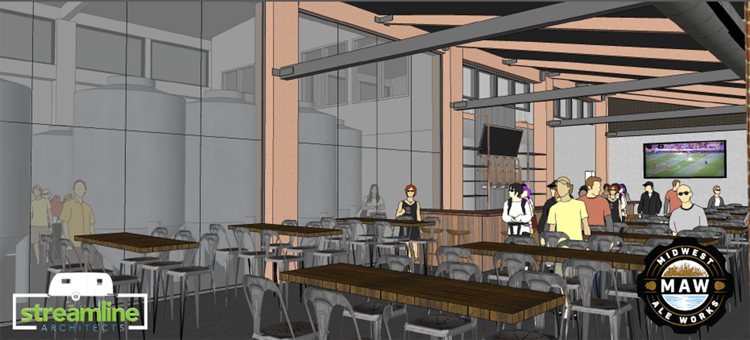 111818-qct-bigstory-eastmo-016

111818-qct-bigstory-eastmo-004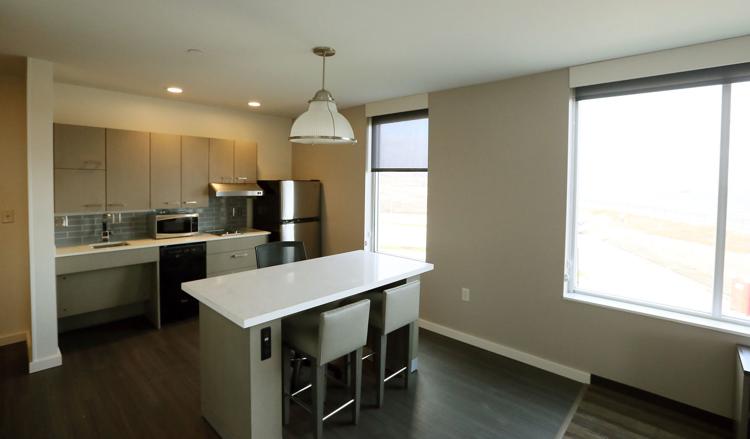 111818-qct-bigstory-eastmo-005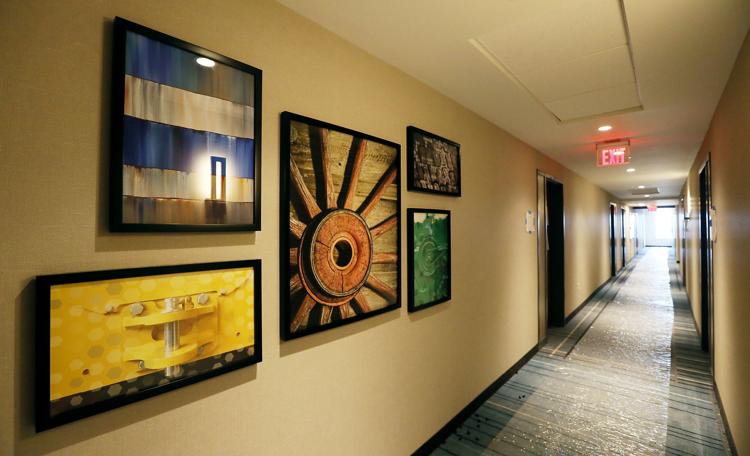 111818-qct-bigstory-eastmo-006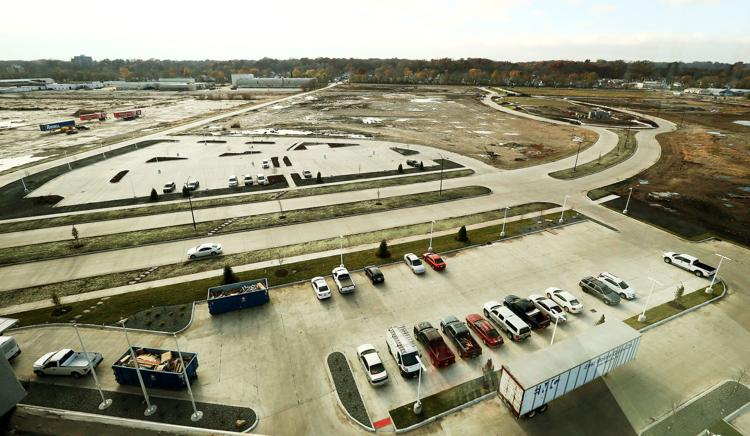 111818-qct-bigstory-eastmo-007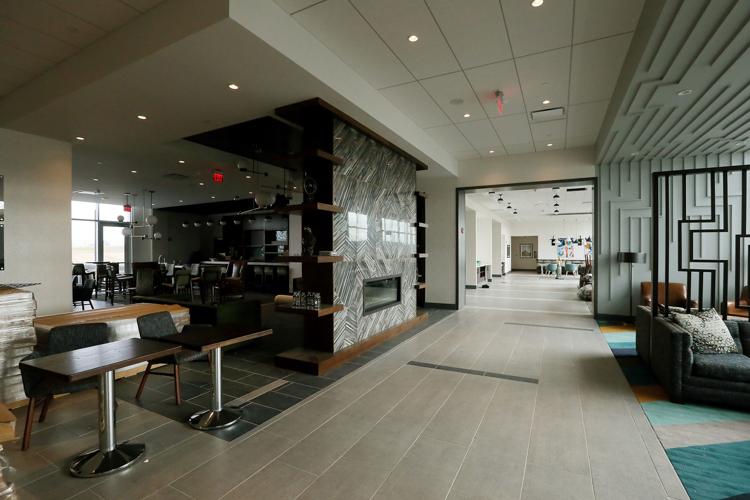 111818-qct-bigstory-eastmo-008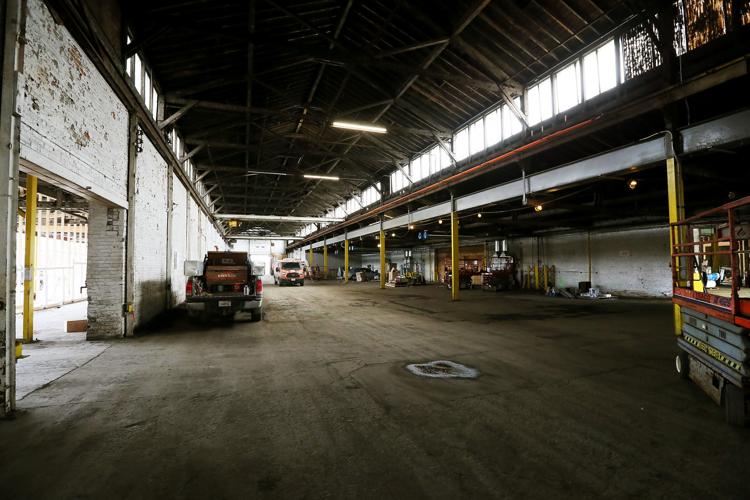 111818-qct-bigstory-eastmo-009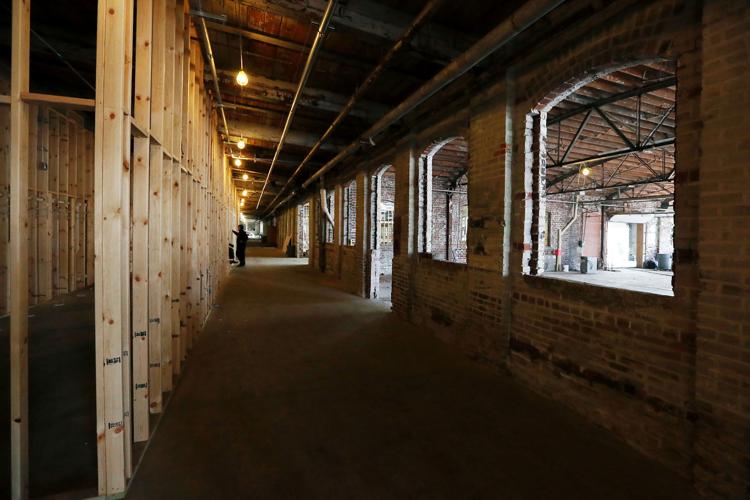 111818-qct-bigstory-eastmo-010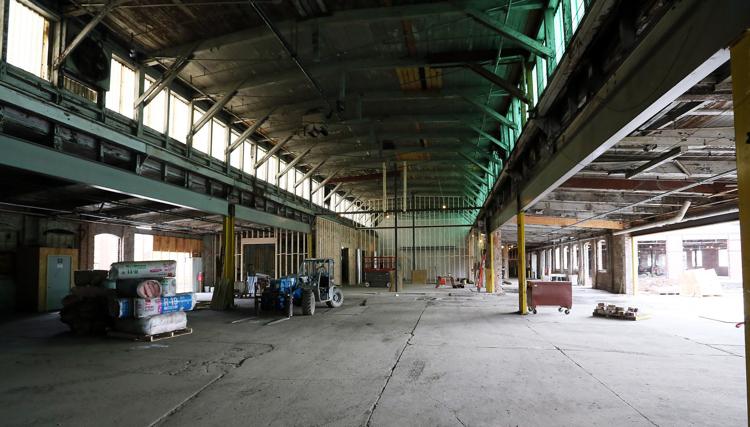 111818-qct-bigstory-eastmo-011

111818-qct-bigstory-eastmo-012

111818-qct-bigstory-eastmo-013
111818-qct-bigstory-eastmo-014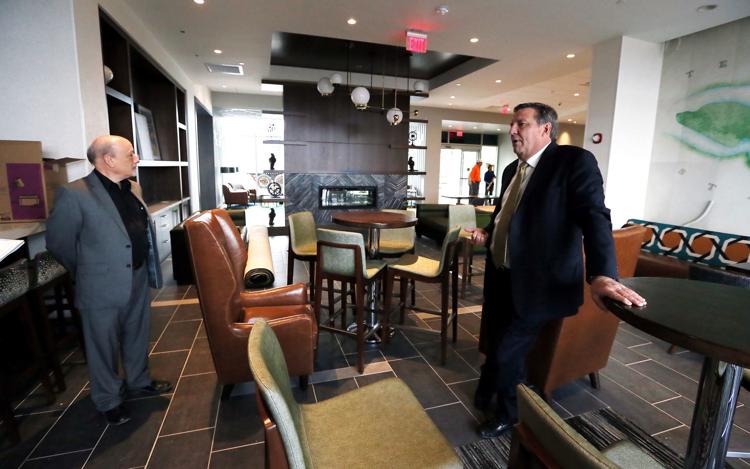 111818-qct-bigstory-eastmo-015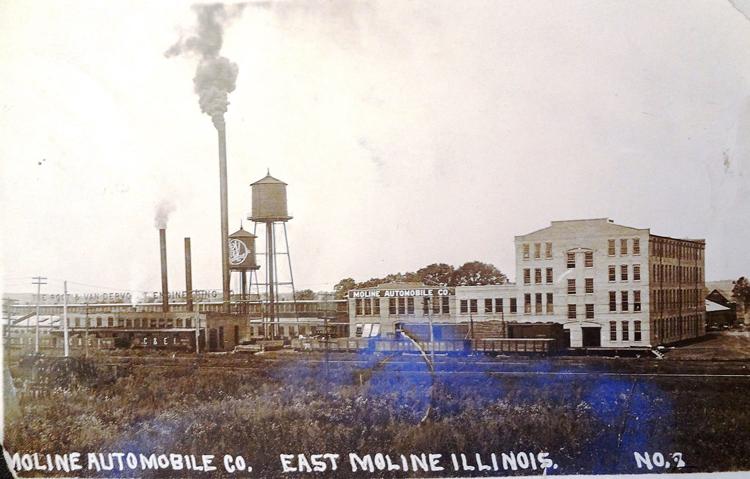 111818-qct-bigstory-eastmo-001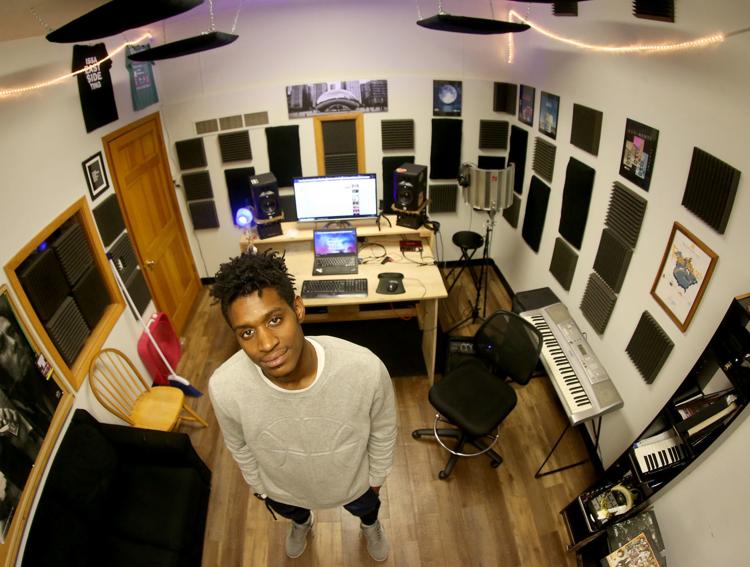 111818-qct-bigstory-eastmo-002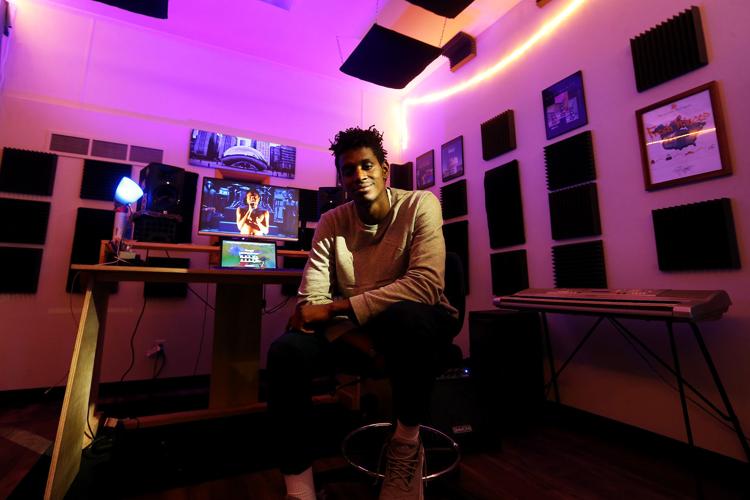 111818-qct-bigstory-eastmo-003