Dasha Denger has a love/hate relationship with the Quad-Cities fashion scene, but you couldn't tell it from her work.
In her first edition of "Editorial Q-C" magazine released last year, local models are draped in outfits fit for Italian Vogue, posing with the architecture of Rozz-Tox in Rock Island and Analog Arcade Bar in Davenport. The print and online fashion magazine showcases the streets of the Quad-Cities with admiration easily lost on locals. And it's filled with the colorful work of Quad-City makeup artists, hairstylists and designers.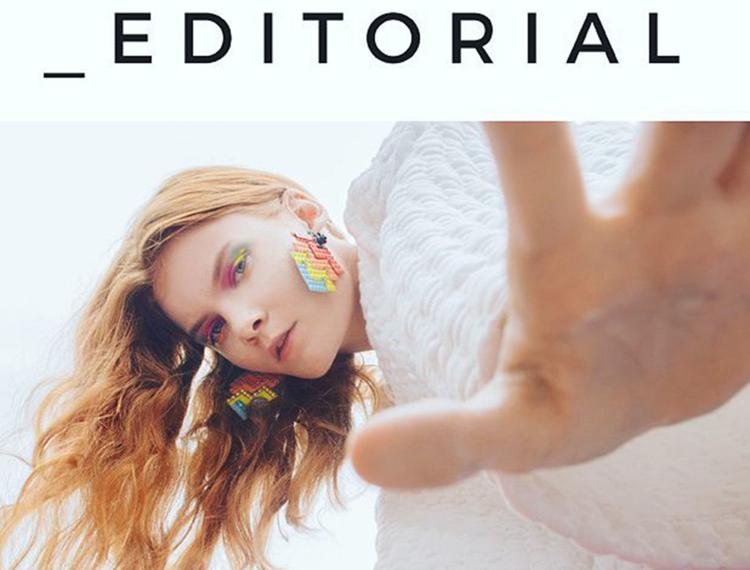 "I'm a kid of an artist. My mom's a painter, so it's a no-brainer I'd go into something creative. And I've been into fashion since I was a kid," Denger, a native of Russia, said. "And I've met some of the most talented artists I know in the Quad-Cities. I tried to start the editorial magazine with the idea that it's all about the Quad-Cities, for the Quad-Cities, with artists from the Quad-Cities."
The 26-year-old fashion photographer has traveled to Chicago and New York City for work, and had the opportunity to attend New York Fashion Week last year. She's submitted work to Vogue Italia and ran her own photo studio at the age of 16.
And while she knows work in the fashion industry is easier attained in bigger cities — and faces the frustration of high printing costs as she prepares her sixth edition — something keeps her in the Q-C. Something keeps her pushing for fashion to be at the forefront of business and social life in the place she's called home since second grade.
"I started the magazine kind of for selfish reasons. I wanted people to start thinking outside of the box," she said. "But it was also more than that. I know there are artists and people here who know fashion, but there are few and far between doing anything with it — or even wearing it on the outside. So it's been a plight to get people to open up about it."
The magazine showcases everything from international fashion to local designs, paying homage to the Quad-Cities social scene. And she encourages local models and artists to submit their work for publication, in print or for the online version. 
But Denger isn't the only businesswoman working to make a living off fashion, or encouraging Quad-City residents to trade comfort for self-expression.
Elyce Billany: Convenient, classic swimwear
After operating a natural soap company with her husband, Nathan, for a few years, Elyce Billany learned she was pregnant. In celebration of their first child, the couple went on vacation, which quickly became miserable.
"The whole time, I couldn't eat or drink and, like many pregnant women, spent the majority of vacation in the bathroom instead of on the beach," she said. "I wear one-piece swimsuits and I thought, 'this is just horrendous; there has to a better way.' So I started looking into swimsuits you could take off easier. But I was really shocked I couldn't find anything out there."
Unable to find the swimsuit of her dreams online, the LeClaire resident chose to design her own. In December, she sold the soap company and began Byoot Company. On July 24, she'll launch a Kickstarter campaign to fund the first production of what she calls the first all-in-one-piece swimsuit.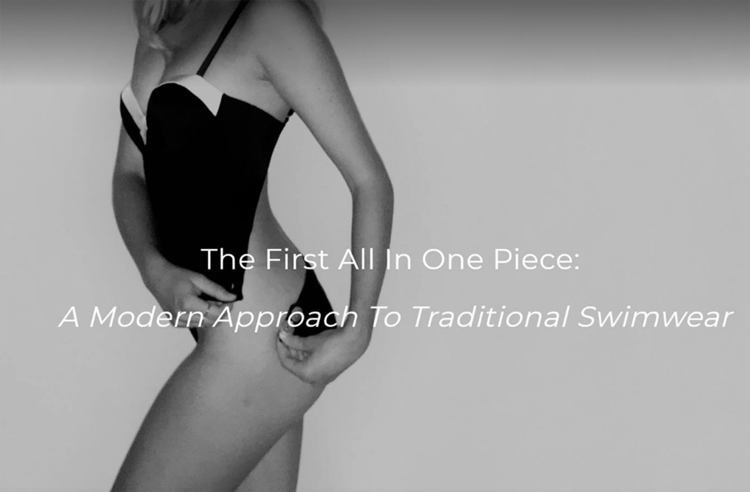 "I wanted to create a one-piece swimsuit that women could use the bathroom in without having to struggle. I wanted to offer convenience but I also didn't want to lose the fashion-side of it," she said. "So I created this classic, timeless design, but with the functionality to be able to take it off easily. I thought for sure there'd be something out there like that, but this is something very different."
The swimsuit has buttons down each side for a convenient, but stylish look, she said.
"Really the whole concept of the company is to create things that make life easier for women," Billany said. "We deserve convenience with how hard it is for the clothing items we wear. We want to look wonderful but have to go with the struggles that go with that."
By creating the company, Billany said she has combined her two passions: supporting women and fashion. Never having taken design or fashion classes before, she's been amazed at what she and her husband have accomplished in the past few months. Now, she's working with a manufacturer out of New York City, but will continue operating the business in the Quad-Cities.
She hopes to raise $30,000 through the Kickstarter campaign. 
Becca Nicke: Inclusive vintage fashion
At the age of 13, Becca Nicke's love of fashion collided with her passion for recycling.
"When I started sewing, I got my own machine when I was 13, and my favorite projects were sewing items out of repurposed other items," Nicke said. "I recycled T-shirts, purses and mostly made stuff for myself. But I made my first items to sell when I was 17 and did a few flea markets."
The following years, she began selling repurposed items on Etsy and social media. But it wasn't until she met Danielle Colby of "American Pickers" in LeClaire that she realized the potential of selling vintage clothing.
"She really got me into vintage clothes. I'd find pieces that looked beautiful but didn't fit me. So I'd save them and get them into the loving arms of someone who could wear them," she said. "I was kind of in the alternative fashion scene. And I had really high hopes maybe someday I could do it for myself."
After managing Colby's store and gaining attention thanks to "American Pickers," Nicke joined business partner Nicole Adams and the women opened Abernathy's in Davenport. They started selling vintage and handmade items, but Nicke quickly realized there was a gap in the market for inclusive vintage clothing.
"Since we started in 2013, the store has expanded into more modern pieces. But one of my favorite things is vintage reproduction," she said. "We find and curate clothing, take old patterns and make them into modern sizes and patterns. So we can offer XXS to 4X clothing. And I love, love, love offering plus-sized clothing because there's a whole market of women that want unique and creative things to wear that make them feel beautiful."
She also offers alterations and still sews some custom items, but is pleased to know she can make a living supporting unique fashion and people of all sizes. Like other fashion enthusiasts and artists, Nicke wants to see more residents embracing different styles.
"I think we're growing as an area leaps and bounds. And there are some areas where we have to catch up still, and I think fashion is probably one of them," she said. "But you don't get to talk about what sucks in an area unless you're doing something about it. If the area needs more unique fashion, I want to be the person to provide it.
"A lot of times we make compromises, and pick out clothes at the same place where we grocery shop. But I don't want to make compromises. Fashion should be a really special experience. I want to know where my clothes came from. I want to talk to the person who bought it or made it. I want to share why it's special," she said.