Dorothy O'Brien had long regarded the Village of East Davenport as a quaint, fun and lively place to be, so on a sunny January day in 2016, she went strolling its streets, looking for a spot where she might open a tasting room for her Wide River Winery wines.
O'Brien, a labor relations lawyer, had gotten into the wine business gradually, first planting grapes on her Clinton County property as a side project, then making wine in her basement and, in August 2005, getting a license and permit to sell. In 2007, she and her family, including husband Charles Pelton, a retired Scott County District Court judge, began selling at farmers markets. They opened a tasting room in LeClaire in 2011, and now they wanted to expand into Davenport.
While scouting the Village for possibilities, O'Brien noticed a small, vacant, but badly deteriorated building on the southwest corner of 12th and Mound street. With work, though, it could be just the place, she thought. After securing a long-term lease from the owner who did not immediately want to sell, O'Brien, Pelton and former son-in-law Paul Quinn, launched an extensive rehab of the 1800s property, opening to the public in September 2016.
For their efforts in giving new life to the building, O'Brien and partners received a historic preservation award this spring from the State Historical Society of Iowa, a division of the Iowa Department of Cultural Affairs. The award is named for Adrian Anderson and is given to projects that use the state's historic preservation tax credit program for small projects, defined as those with total qualifying costs of $750,000 or less, according to the cultural affairs department.
Davenport's original Buchanan School, now called the Naval Station Apartments, a project of Quad-City developer Chris Ales at 2104 W. 6th St., received two awards.
In a news release about the winery building, Chris Kramer, director of the Iowa Department of Cultural Affairs, said that the tax credits "allowed the structure to be brought up to current standards and serve the community once again as a social hub in one of Davenport's oldest neighborhoods."
The total project cost about $366,000, including the building of an extensive deck and patio that greatly increased the business's available space and constructing a handicapped accessible entrance and restroom, O'Brien said. Other work included gutting the interior to create one larger space from several smaller rooms and installing new steel support beams, a new staircase to the small second floor, new plumbing and electrical systems and new cabinetry.
Helping to finance the project were $42,315 in Iowa historic preservation tax credits, money that went to pay only for qualified costs relating to the restoration of the 1800s building, not the new deck or patio, O'Brien said.
The building qualified for the credits because it was listed on the National Register of Historic Places in 1980 as a "contributing structure" in the larger Village of East Davenport, originally a working class neighborhood built during the hey-day of the lumber industry in the Upper Mississippi Valley, about 1848 to 1910. In addition to residences, the area now contains shops, eateries and businesses.
The winery building has changed hands numerous times over the past 150-plus years, but has been used as a commercial property since at least the late 1970s when it was a restaurant. It then became a law office and in 1990 it was The Chocolate Strawberry, a candy shop.  After that, it was a gallery and gift shop operated by former Quad-Cities artist John Holladay and an interior design business and store called Palladio, according to research by the Richardson Sloane Special Collections Department of the Davenport Public Library.
As a winery, the building's new outdoor spaces helped the business weather the pandemic year of 2020, O'Brien said. The business was closed for April and May, but after that the patio and deck were available and customers felt comfortable gathering there, she said. The company also qualified for the federal Payroll Protection Plan. "Between those two things, it wasn't a good year, but we survived," O'Brien said.
With COVID-19 restrictions now lifted, the location is returning to its second Sunday of the month brunch and live music. A new business venture will be to put some of its wine in aluminum cans instead of glass bottles. That will allow the company to sell to places that don't allow glass, and it will be handier for boaters, picnickers and others, O'Brien said.
Wide River currently has 12 acres in grapes, making a dozen or so wines from its own grapes as well as those purchased from others. Its wines range from sweet to dry and red to white, with about 80,000 units bottled annually. As a nod to their legal backgrounds, O'Brien and Pelton have given their wines law-related names such as Felony Red, White Collar Crime and Ms. D'Meanor White.
Wide River Winery
062121-qc-nws-alma-080a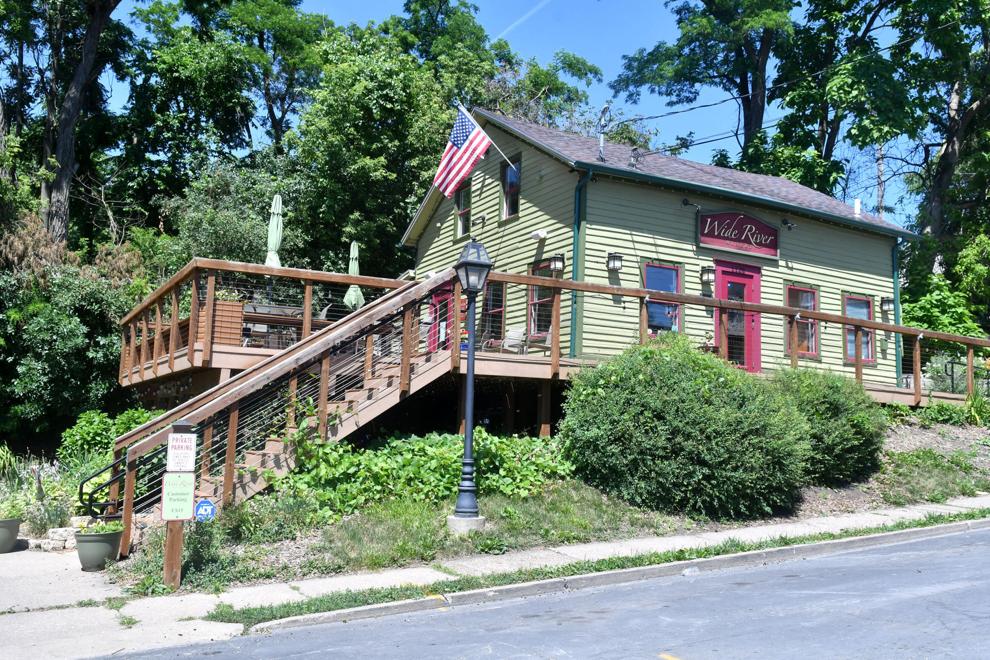 062121-qc-nws-alma-081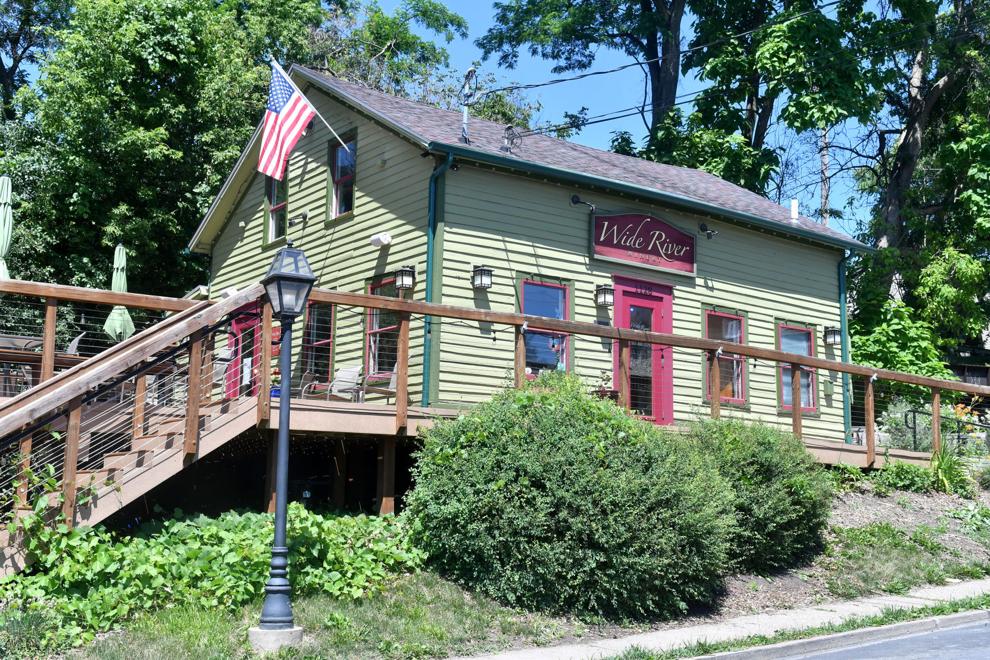 062121-qc-nws-alma-121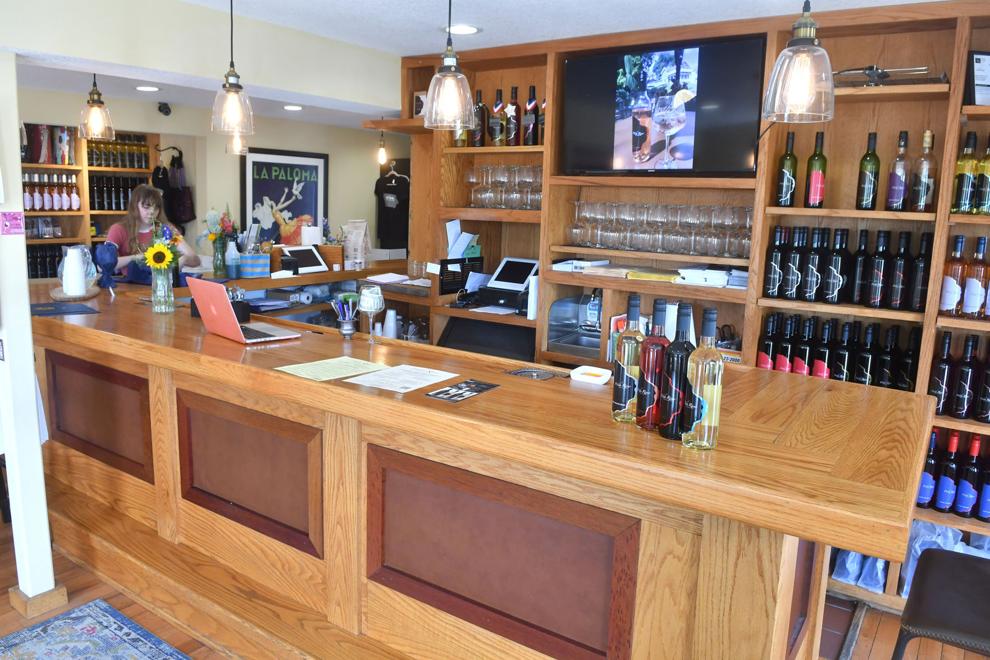 062121-qc-nws-alma-136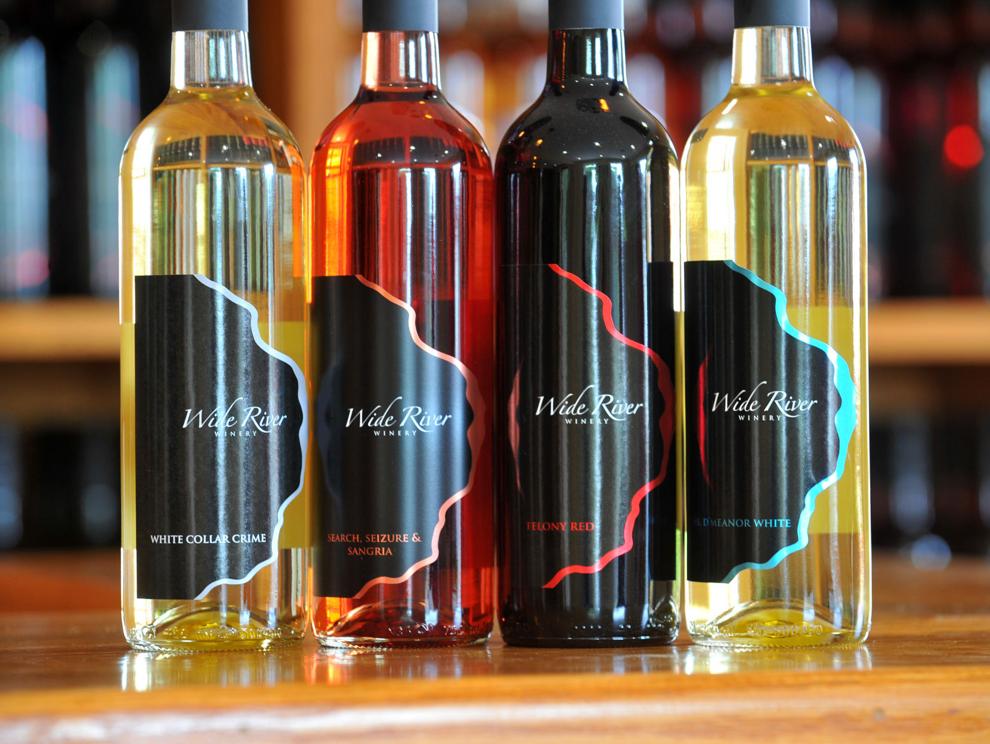 062121-qc-nws-alma-128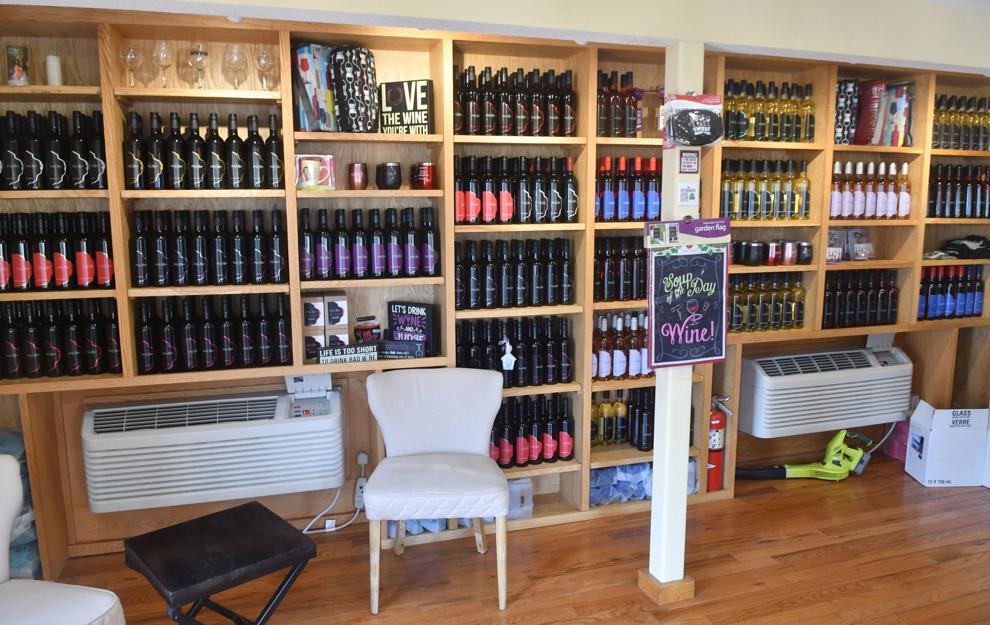 062121-qc-nws-alma-118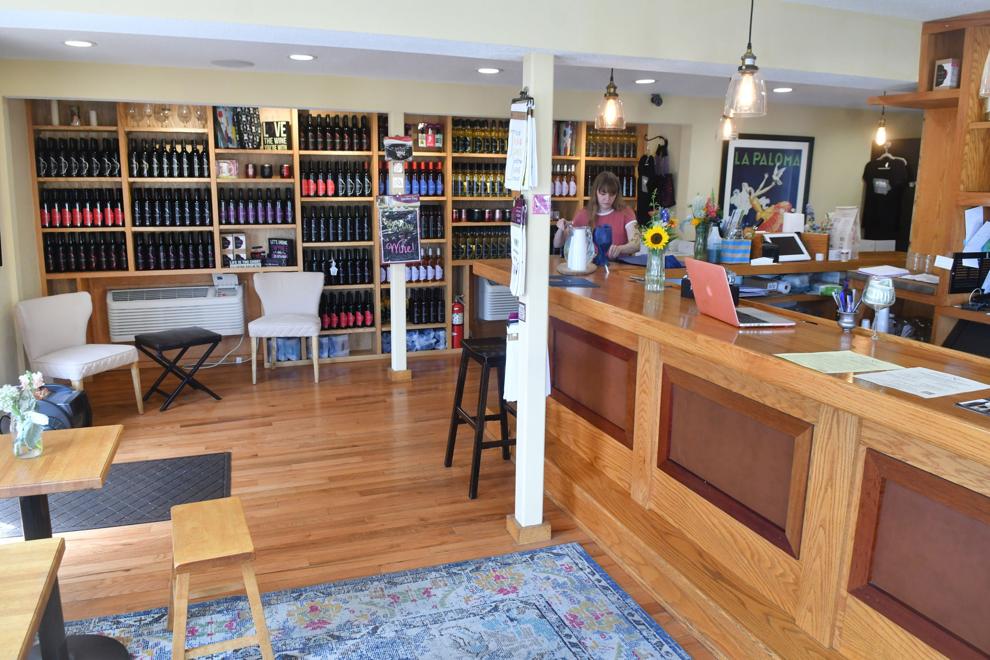 062121-qc-nws-alma-125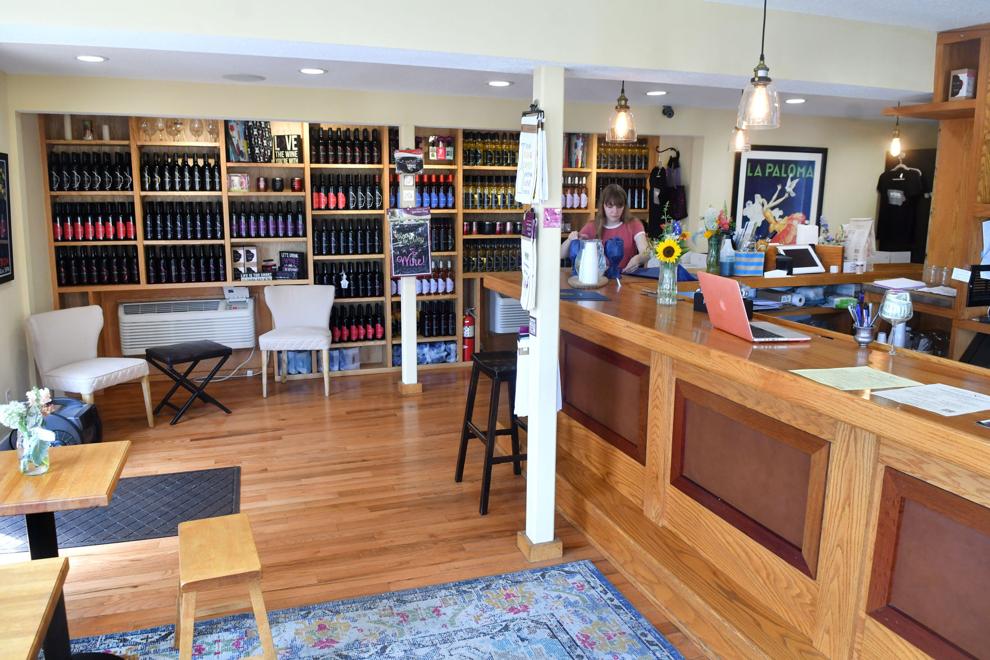 062121-qc-nws-alma-139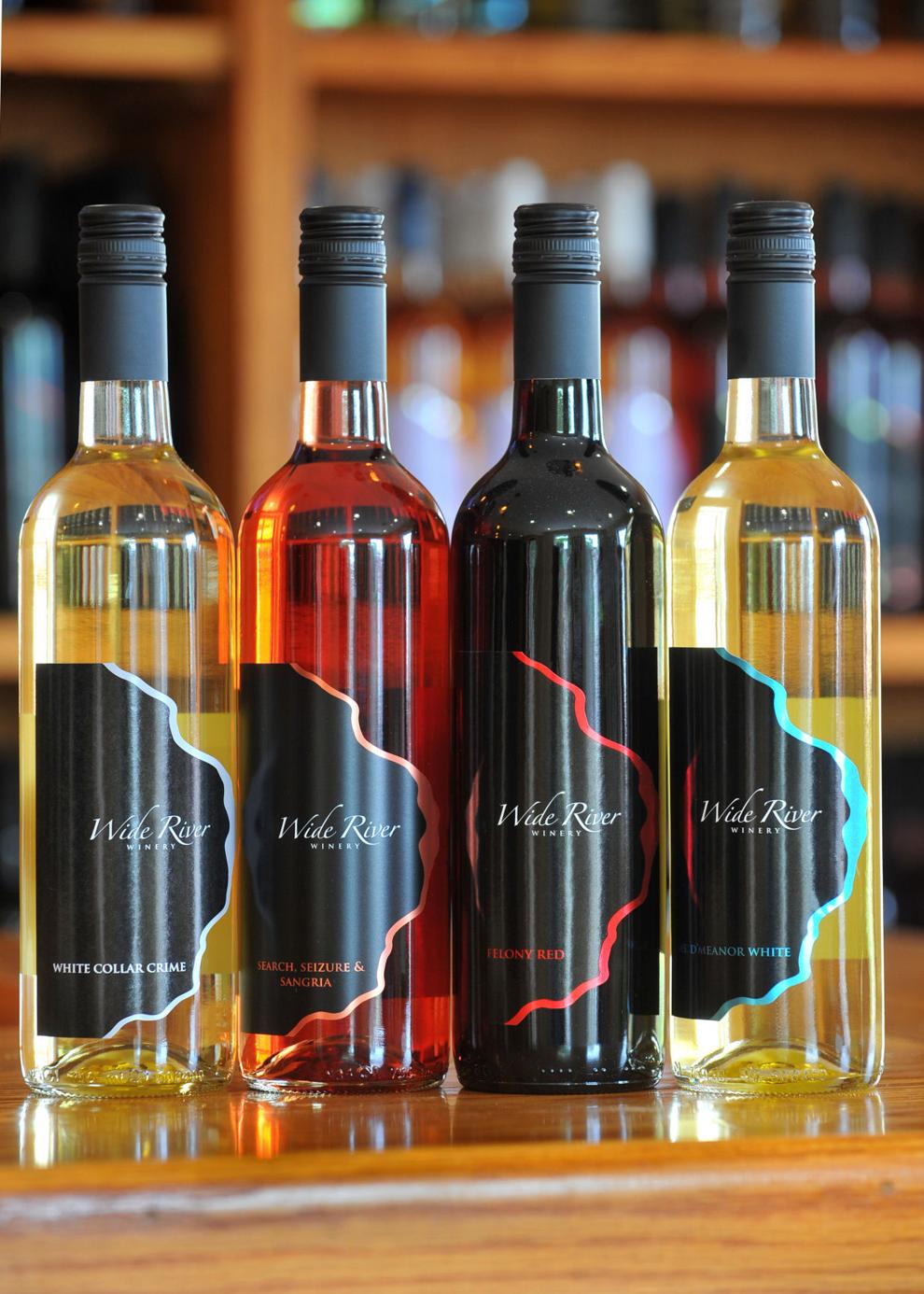 062121-qc-nws-alma-037a.JPG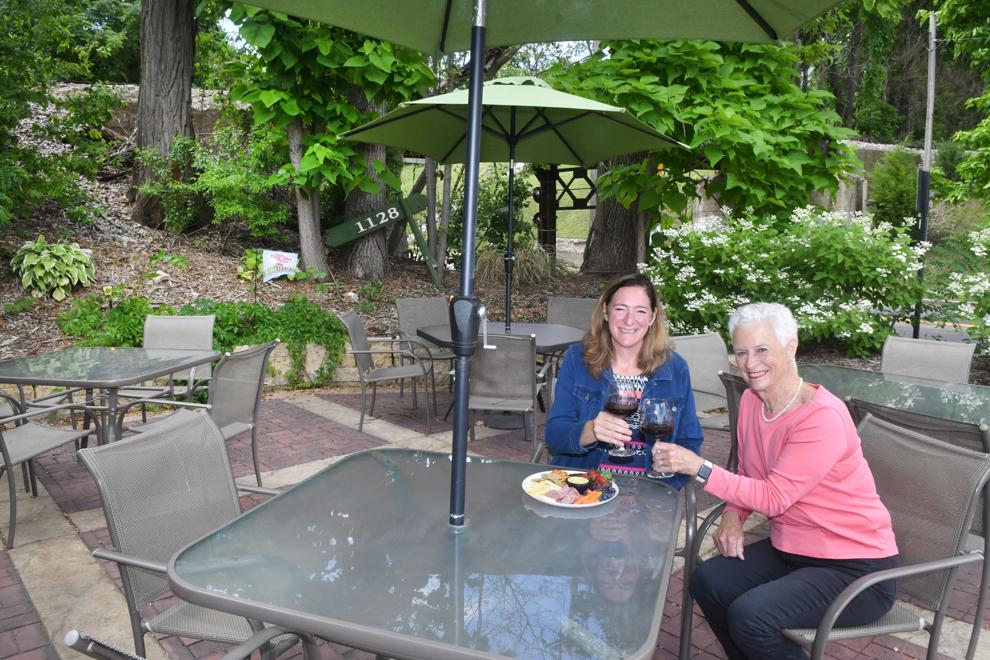 062121-qc-nws-alma-109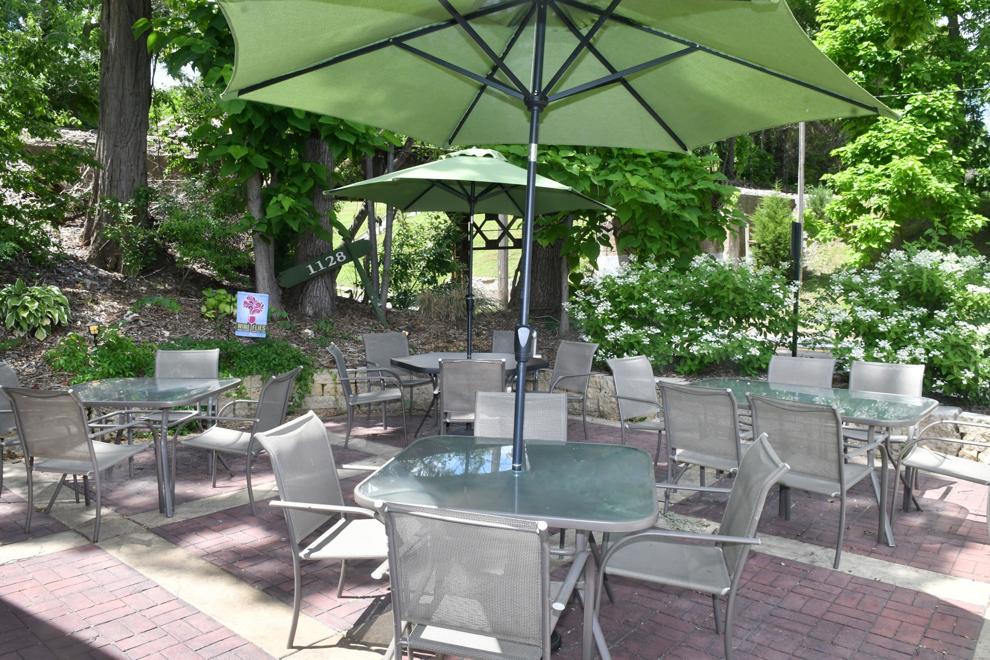 062121-qc-nws-alma-105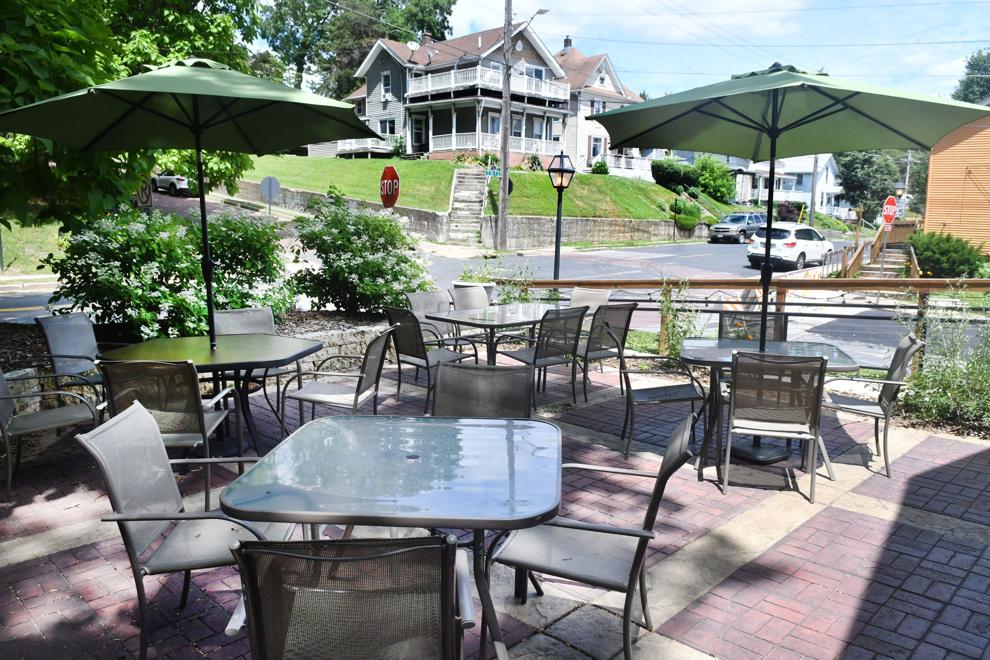 062121-qc-nws-alma-100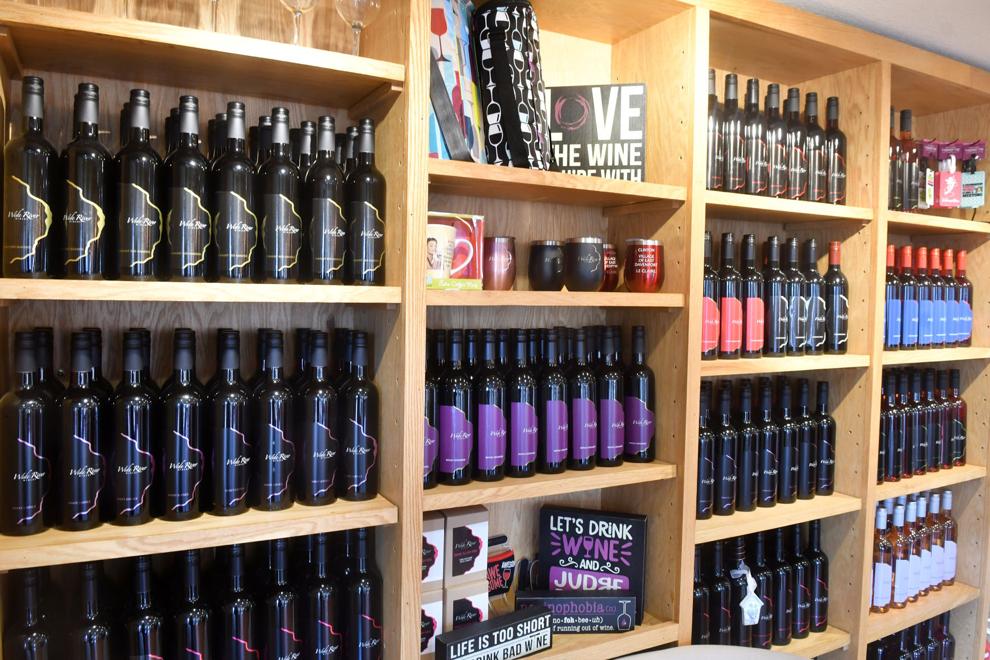 062121-qc-nws-alma-087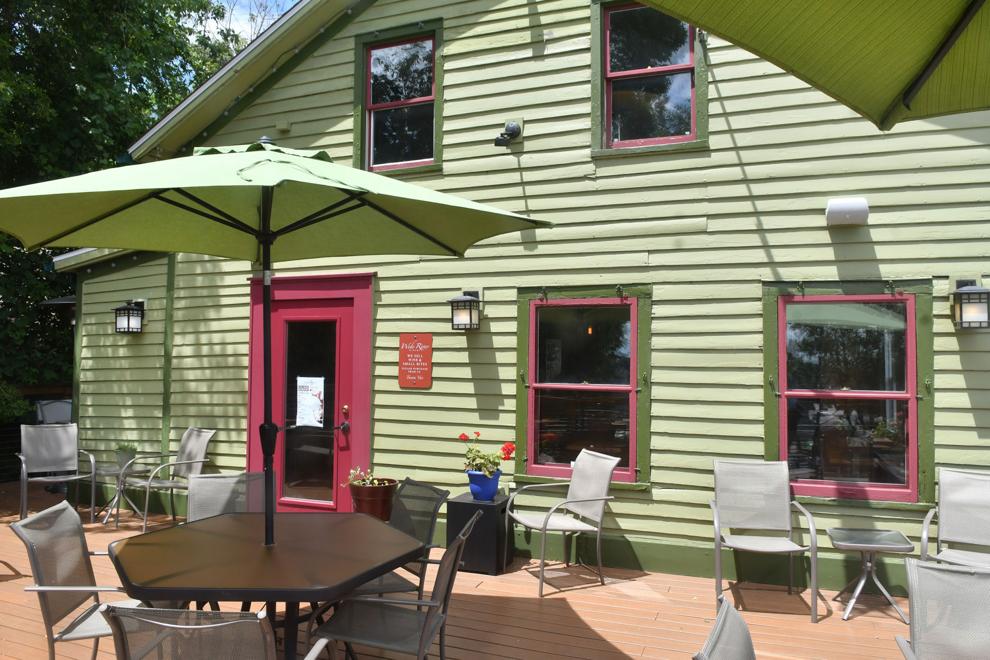 062121-qc-nws-alma-097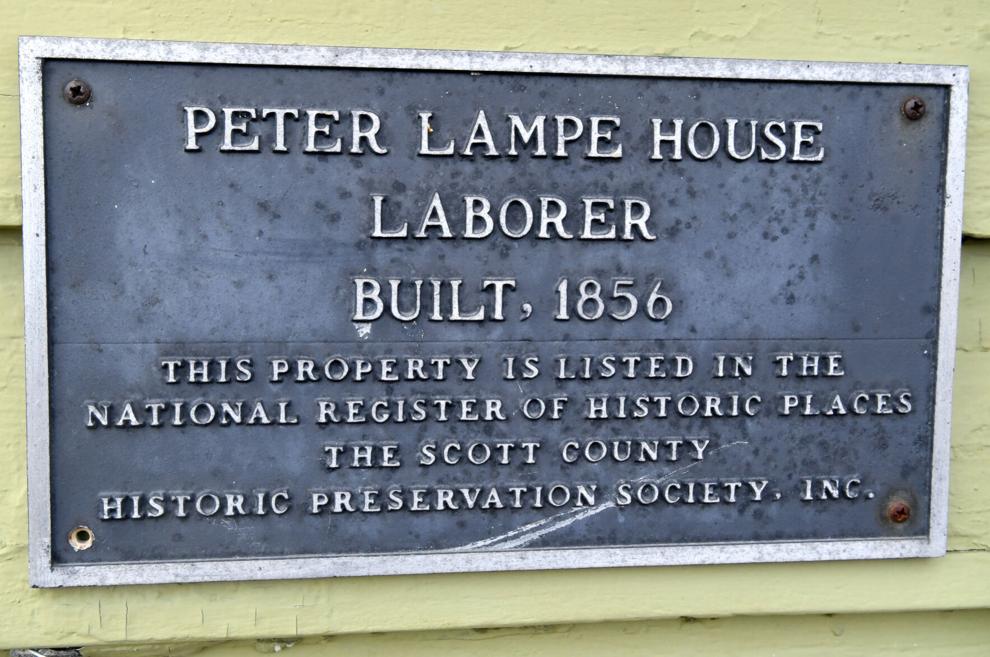 062121-qc-nws-alma-091
062121-qc-nws-alma-085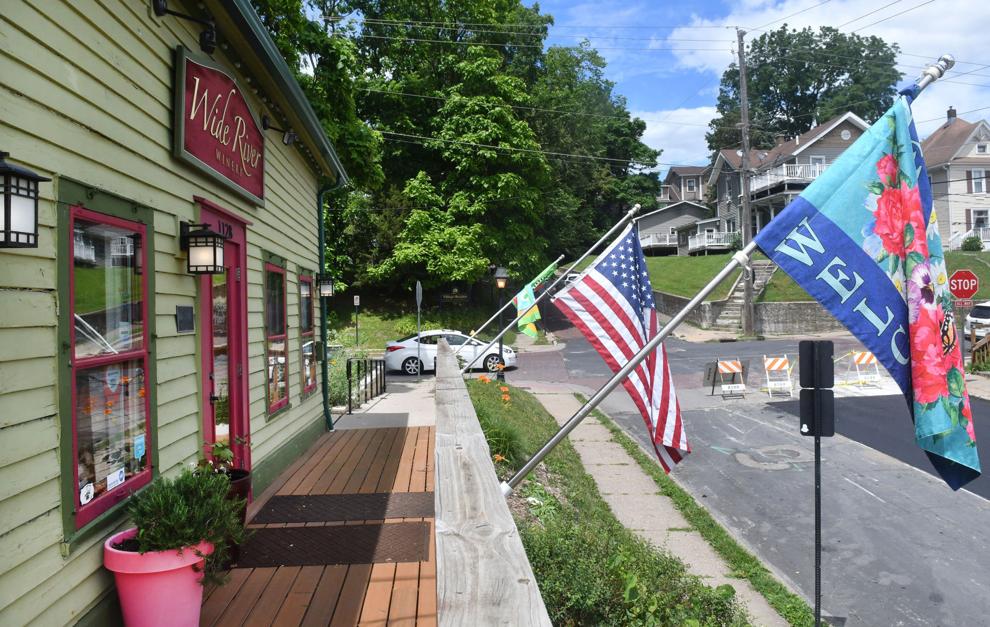 062121-qc-nws-alma-093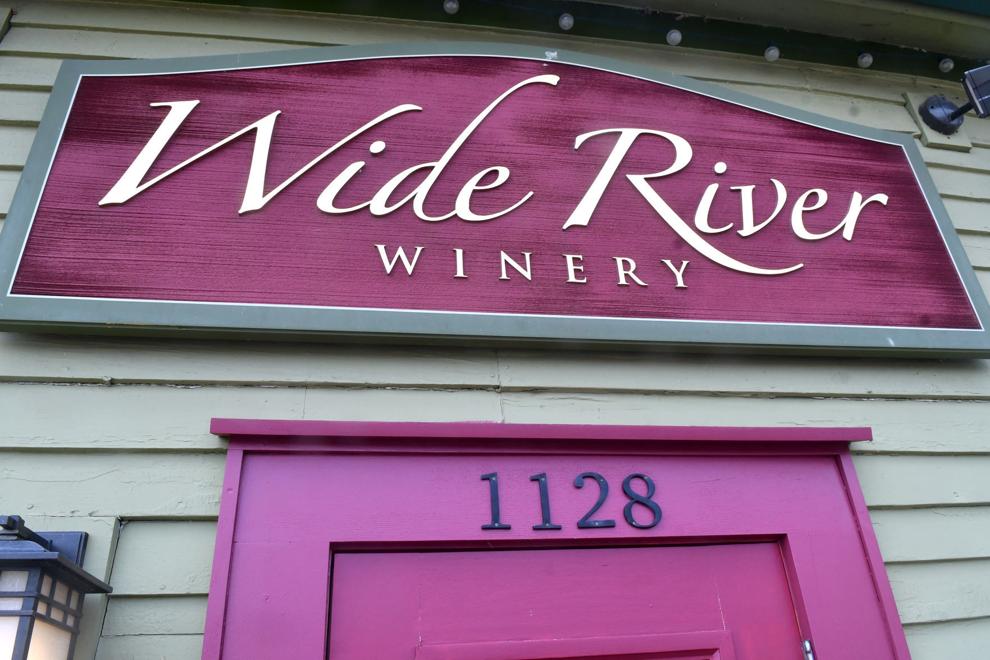 062121-qc-nws-alma-017a.JPG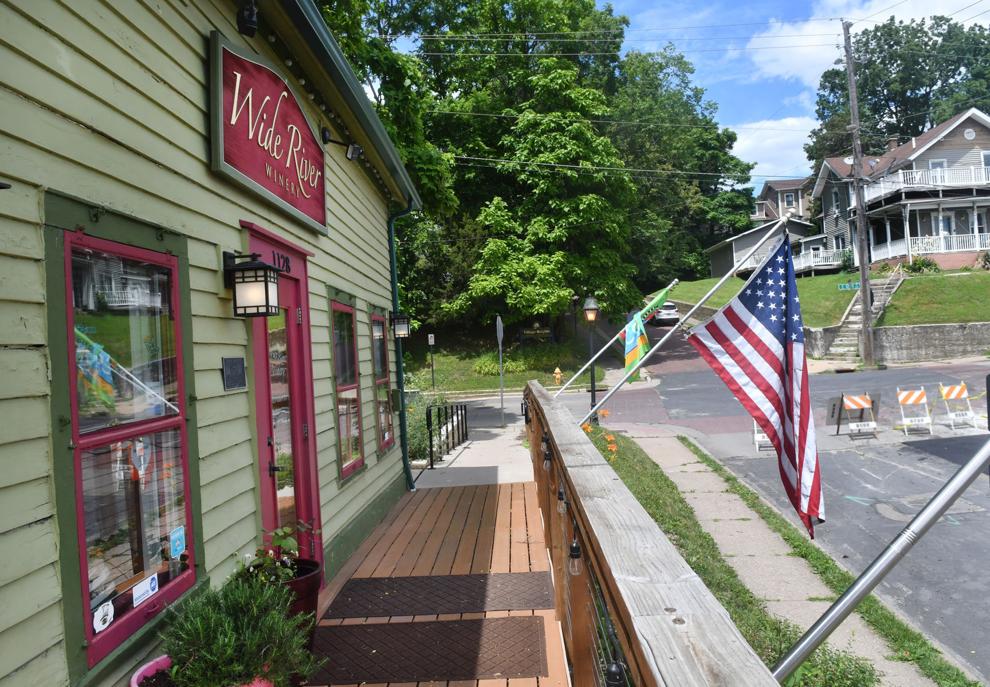 062121-qc-nws-alma-077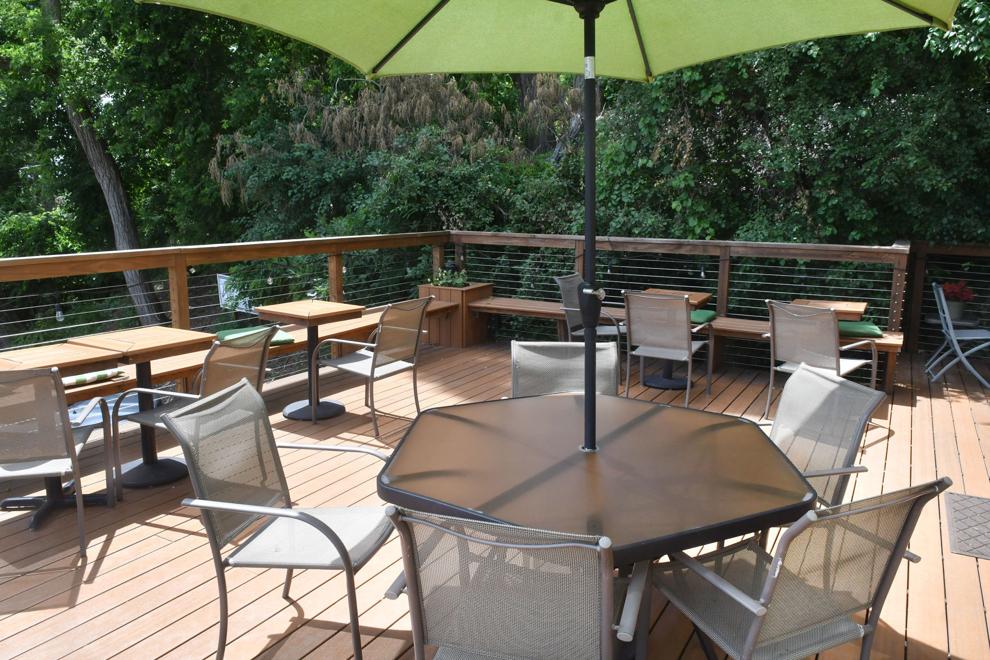 062121-qc-nws-alma-080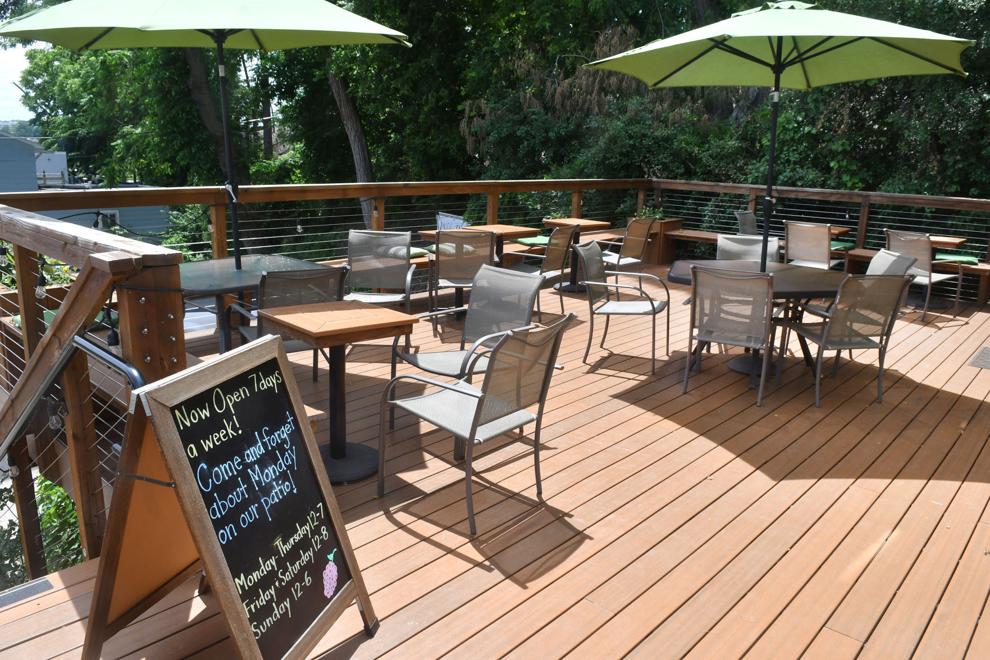 062121-qc-nws-alma-074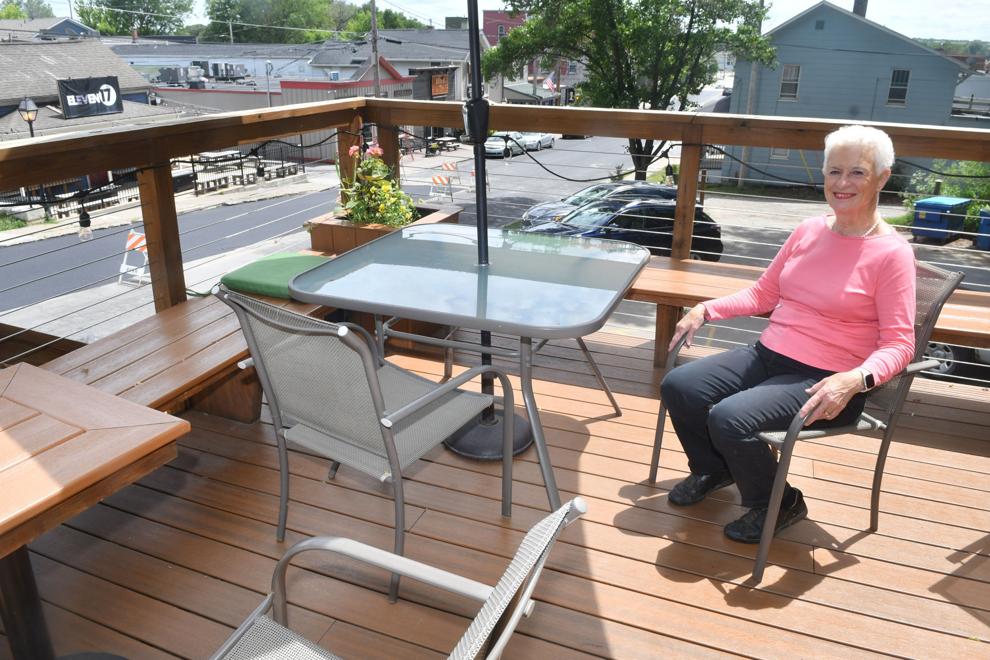 062121-qc-nws-alma-067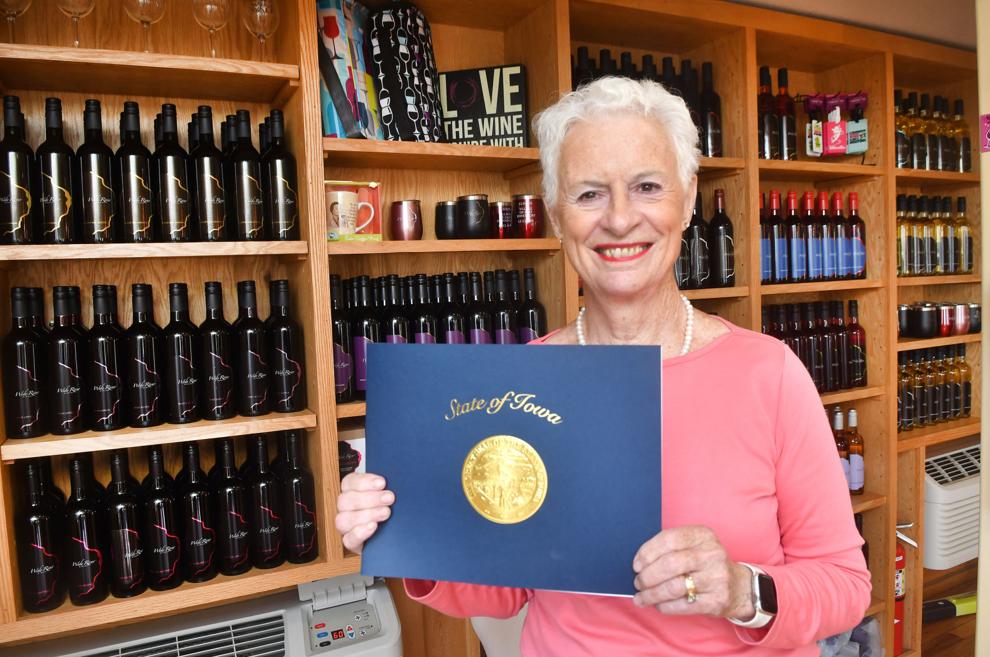 062121-qc-nws-alma-063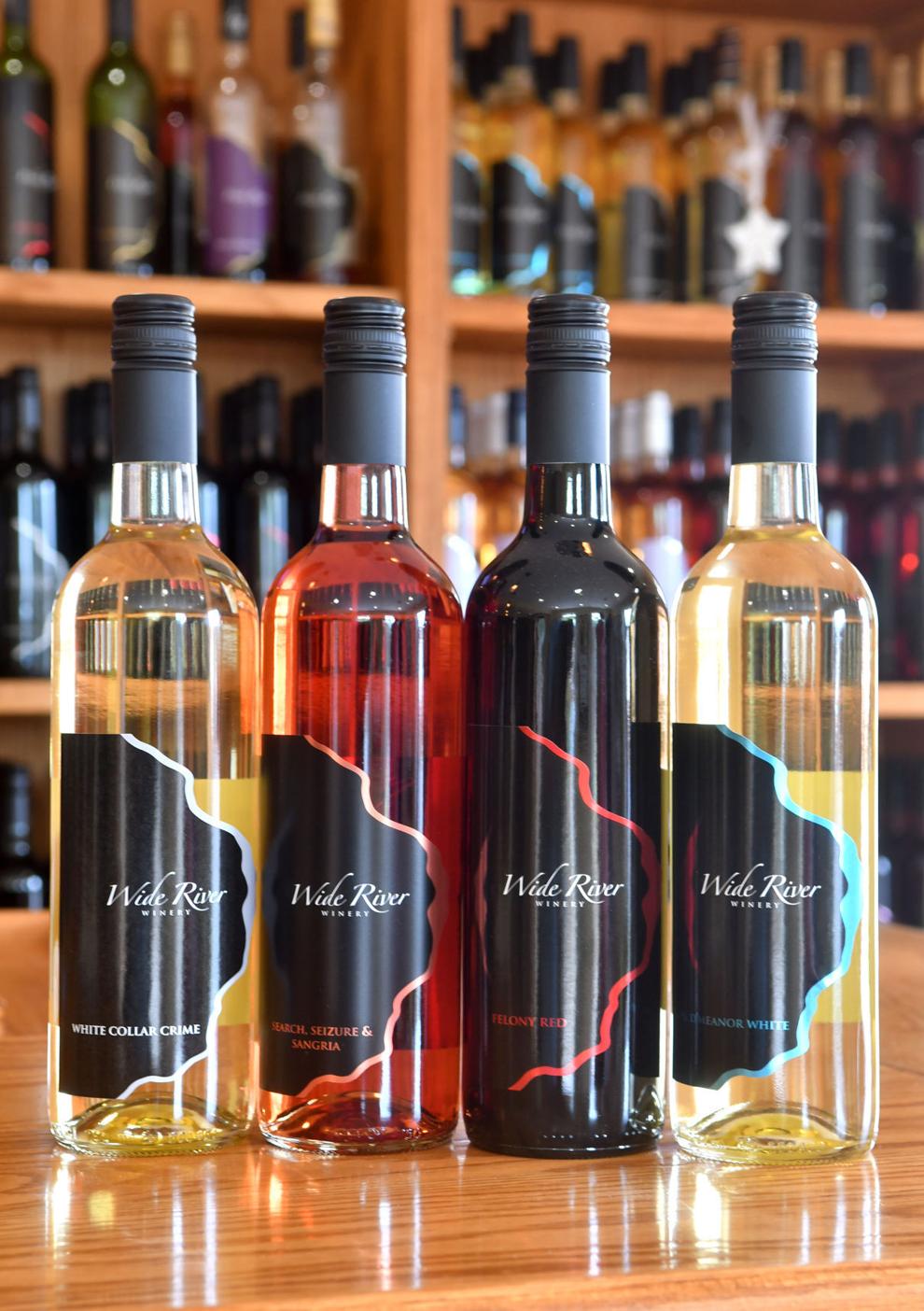 062121-qc-nws-alma-060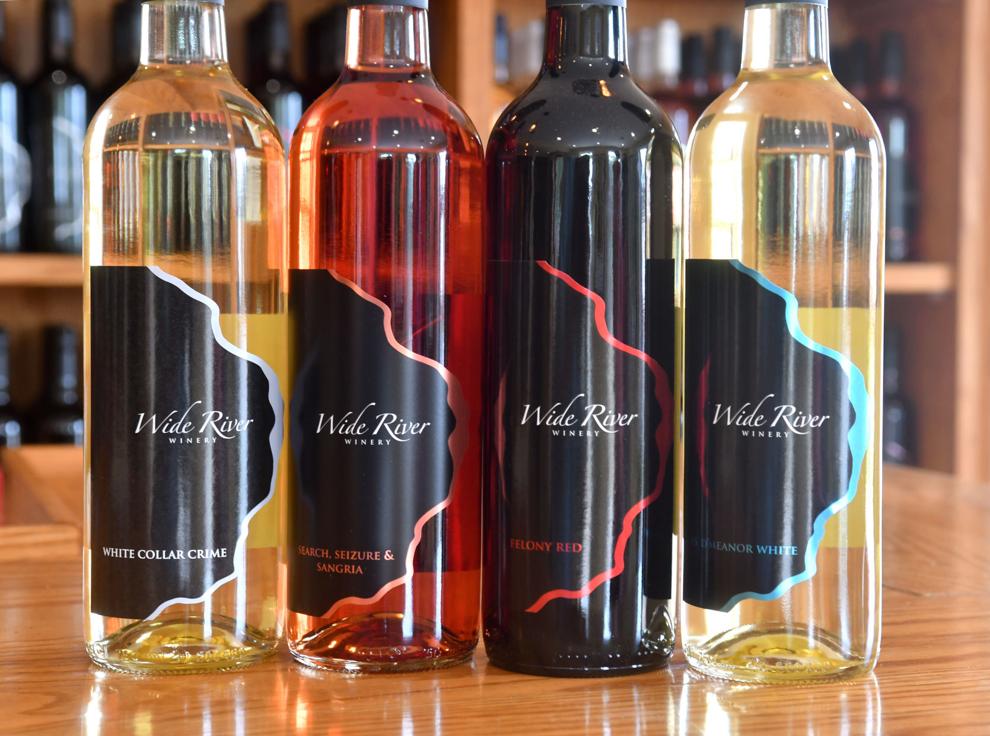 062121-qc-nws-alma-072