While moving to a new office building, the owners of Exit Realty Quad-Cities say they've uncovered more than 100 years of downtown Davenport history. 
"We feel like archaeologists over there," co-owner Scott Ryder said of the 109-year-old building on 2nd Street. "We've been removing the drop ceilings and pulling off paneling, and finding so many cool original materials." 
The building, at 221 E. 2nd St., has been home to several car dealerships and repair shops over the decades. Owners believe the second floor housed a speakeasy at some point — a player piano and bar still remain in the space.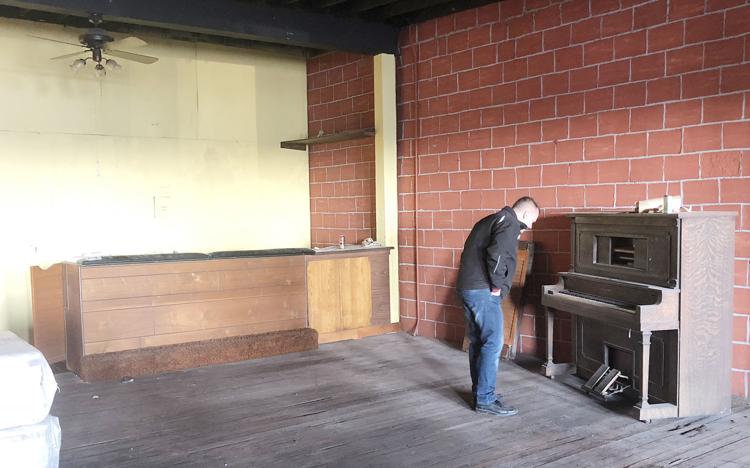 Most recently, in 1976, it was owned by a Quad-City payphone company. And now, it's being transformed into Exit Realty Fireside's new office, which owners Scott and Cris Ryder hope to have partially open in January. 
The husband and wife duo met while working at Ruhl & Ruhl Realtors in Davenport, they said. Eventually, they decided to go out on their own. Four years ago, they bought a franchise of Canada-based Exit Realty and eventually opened an office on Brady Street.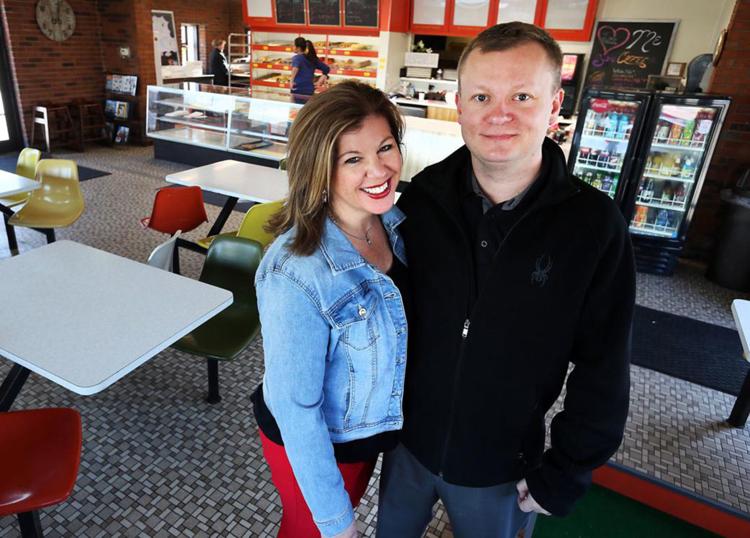 At first, the Ryders opened Exit Realty with only four other people. Once they moved to Brady Street, the realty office had 12 agents and three staff members. Now, two years later, they have about 25 agents and six staff members, and they've now outgrown their current office. 
"We're still a young company, but more people are recognizing us and seeing our signs," Cris Ryder said. "I think the Quad-Cities likes something different. And we're really attracting more people." 
Now, Exit Realty is moving to the two-story 9,000 square-foot historic downtown Davenport building, with a garage and extra space in a side alley. 
"We're really excited about being part of downtown life and everything going on down here," Scott Ryder said. "We're most excited about the walkability and foot traffic. There's no real estate company downtown that you can walk by the window and stop in and ask questions. So we're excited about getting back to that as a community." 
The building has survived several phases of downtown Davenport. Historians believe it housed one of the first car dealerships in Iowa, when it was owned by Buck Motor Car Co. in 1911. Multiple Chevrolet dealers were housed in the space, in the 1920s and throughout the '30s and '40s.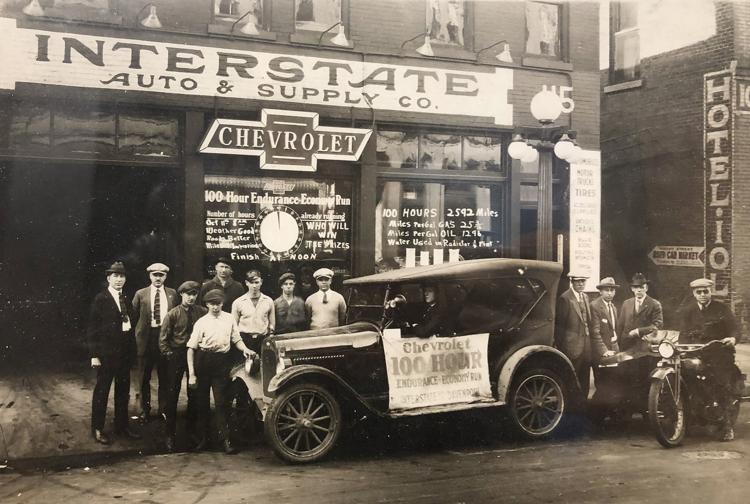 At one point, an elevator was installed to lift cars to the second floor for storage, Scott Ryder said. While the elevator is gone, a painted mural of a car remains where the lift used to be. 
There's also a secret back staircase to make it to the upstairs, which he believes was the route to enter the speakeasy. A player piano, bar and other novelties from the Prohibition era sit on the second floor. 
In the 1970s, Scott Ryder said owners renovated the building, covering the brick with paneling and creating drop ceilings. Now that Exit Realty is moving in, the new owners are bringing the building back to its original design.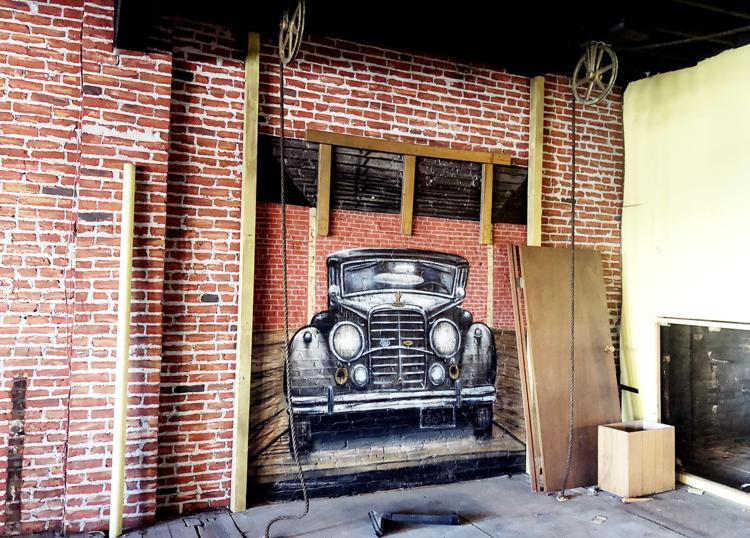 "We've been taking all of this back to the original, pre-1970 building," Scott Ryder said. "So that's been really neat for us. Even on the second floor, they covered up big windows overlooking 2nd Street with steel and paneling. So we took the paneling down and the glass is still there. We're uncovering all of the original brick and taking down the drop ceilings. It's really neat for us to see what it looked like back in the 1930s and 1940s." 
The front half of the bottom floor and part of the second floor will house Exit Realty's offices, he said. They're doing the construction in phases, and are still working on plans for the rest of the building. 
"We're not finishing the whole building, and it's large enough where we could have two other tenants in there doing other things," Scott Ryder said. 
"Or we have the ability to grow into the space, which is great," Cris Ryder said. "If we need more agents, we have that route to go. Or we can lease it out to other businesses. There's a lot of flexibility." 
Cris Ryder said redesigning the building has been a company-wide effort. The couple brought floor plans to a staff meeting and told each employee to "design the office you want to work in." All of the ideas were combined into the design plans, they said. 
"We thought they'd all want more private offices, but it was actually the opposite. They really wanted that collaborative, coffee shop feel," Cris Ryder said. "We're really blessed and have this unique thing going on. When we moved to our other office, we had agents painting and cleaning, or whatever was needed to get it going. We're growing but it's still a young company. So it's nice to be able to involve them in this move." 
The Ryders said they're excited to be a part of the growth happening on the east side of downtown Davenport. Their office will sit near the new Roam restaurant, e-sports gaming center, meadery and other new businesses. 
Exit Realty Fireside hopes to open part of the new office in January.