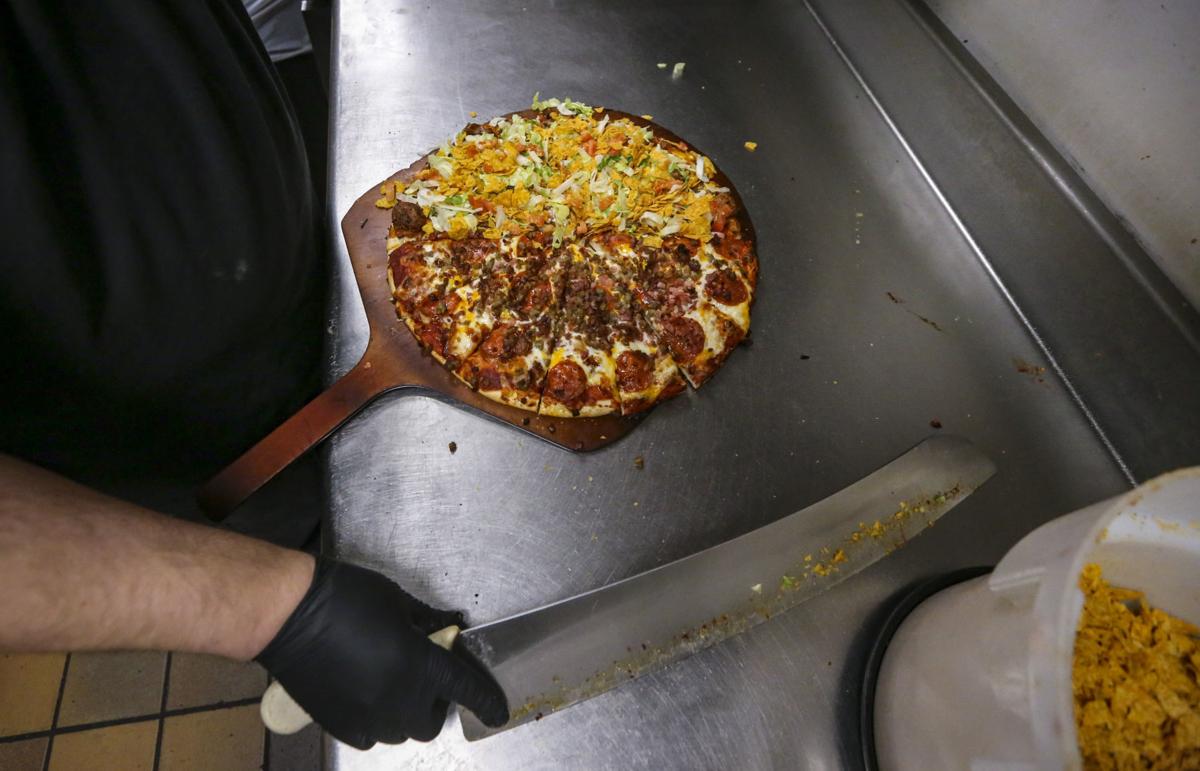 Happy Joe's Pizza & Ice Cream Parlors struck a partnership deal two years ago with Dynamic Restaurant Holdings, or DRH, but the homegrown Quad-City company has held true to its brand.
"Happy Joe's brand has had Joe (Whitty) in its existence the whole time. He'll always be Happy Joe and the brand will always be Happy Joe's," Jim Hayes, chief executive officer of DRH, said Tuesday after the death of founder Lawrence "Happy Joe" Whitty. "There is no looking at or thought of changing any of that."
The Happy Joe's chain became the anchor brand in DRH's family of companies when DRH purchased a majority share of the Bettendorf company in October 2017.
While DRH owns the former Happy Joe's Support Center Bettendorf headquarters at 2705 Happy Joe Road, he said to Quad-Citians the company still is, and will always be, Happy Joe's.
Hayes said DRH remains committed to the Bettendorf home and is remodeling a portion as a new training facility for its franchisees and employees. "We have no plans to leave there, we're excited to be there."
Hayes, who was promoted from chief financial officer to CEO in March, said the company has been fortunate to have the guidance of Whitty and the Whitty family since the companies united.
"It's going to take us a while to get our breath back," he said. "We're going to be in a depressed state for a couple of weeks with the passing of Joe."
But the company is on track to meet its future goal of becoming a national pizza operator with multiple brands. Today, DRH is the umbrella group over three pizza brands: Happy Joe's, Tony Sacco's and Pizza Fire. "We set out on our five-year model, and we are exactly where we wanted to be."
The company includes financial partner AAVIN Equity Advisers, a private investment group based in Cedar Rapids.
Now most of its stores — including 43 Happy Joe's — are mostly in the Midwest but it is focusing growth on filling in the gaps in the Midwest. With three distinct brands, Hayes said "It helps us pick what brand fits an area best."
Back two years ago when Happy Joe's leaders announced the deal, they said noted the new model would Happy Joe's to grow and open more locations nationwide.
"This is a rollup strategy in the finance world, and we're just absolutely excited about it," Larry Whitty, the founder's son and then company president, said at a news conference in 2017. "Some might call it a merger. We are partners."
Both Larry Whitty and his sister Kristel Whitty-Ersan remain as consultants with DRH.
Whitty-Ersan, who continues to be the marketing director, said her father and his company were known for fun, family "and the celebration of life — all the little and big things." 
"He was a wonderful example of someone that was so fun and big-hearted, who really wanted everyone to do well and be happy," she said.
Hayes, who splits his time between Nashville and Bettendorf, said Happy Joe's legacy has reached beyond the Quad-Cities. "Anywhere you go in this country, if I'm wearing a Happy Joe's logo in Nashville I'm going to run into someone who knows Joe and his legacy. What a wonderful legacy he left for his family."
The business news you need
With a weekly newsletter looking back at local history.