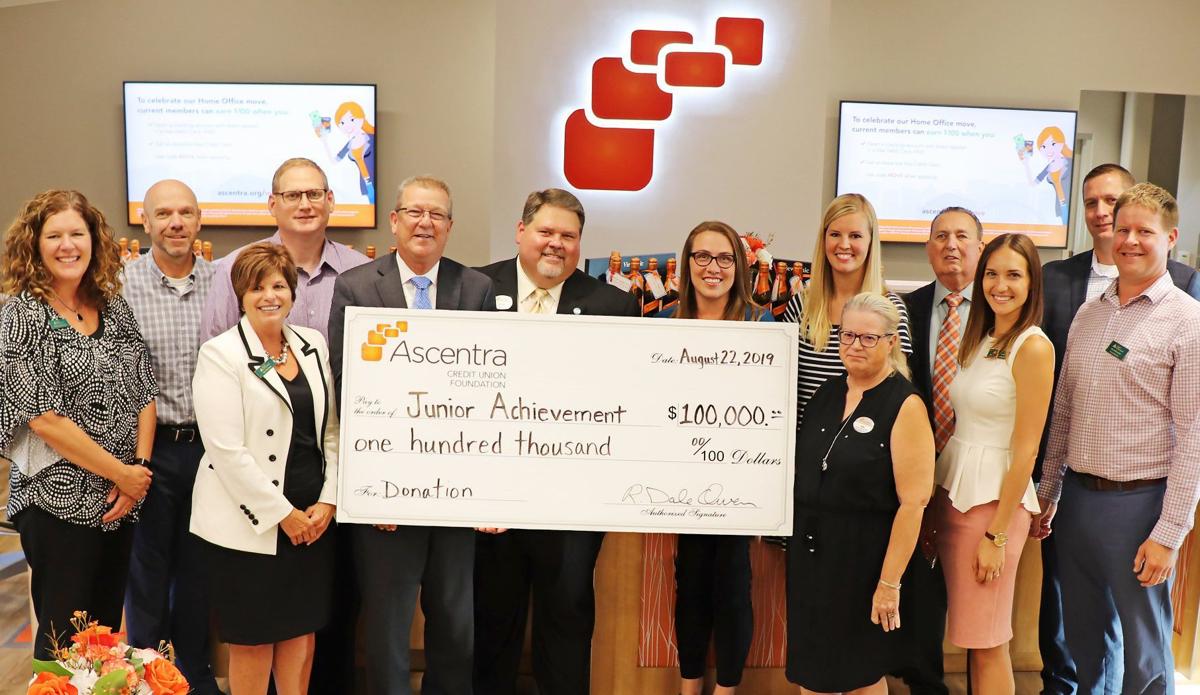 Ascentra Credit Union Foundation has contributed a $100,000 grant to Junior Achievement of the Heartland. 
The grant is to educate youth on financial concepts and personal finance. It will be distributed over a five-year period with support continuing through 2023-2024.
"The mission of Junior Achievement is directly aligned with Ascentra and the credit union's philosophy," said Dale Owen, president and CEO of Ascentra Credit Union. "Just as we have invested in our organization, we are continuing to invest in the young people of our region and their future."
You have free articles remaining.
The grant comes during Junior Achievement's 100th-year anniversary and as Ascentra opens a new headquarters in downtown Bettendorf.
Junior Achievement of the Heartland, based in Moline, offers financial literacy, work readiness and entrepreneurship programs to students in grades K-12. It helps students learn skills such as creating a budget, becoming work ready and developing a business plan. The majority of its programs are offered to schools at no cost.
"We are grateful for the significant partnership the Ascentra Credit Union Foundation is providing to benefit more students with JA's proven programs," said Dougal Nelson, president and CEO of Junior Achievement of the Heartland. "It is vital, we as a community, help our youth better understand financial concepts and gain confidence in their ability to manage their financial future. The foundation's partnership demonstrates their dedication to our community in helping prepare our youth for their economic success."
In addition, Ascentra's employees will continue to serve as Junior Achievement classroom volunteers and participate in other special events, such as the JA Bowl-A-Thon and JA Titan Competition.