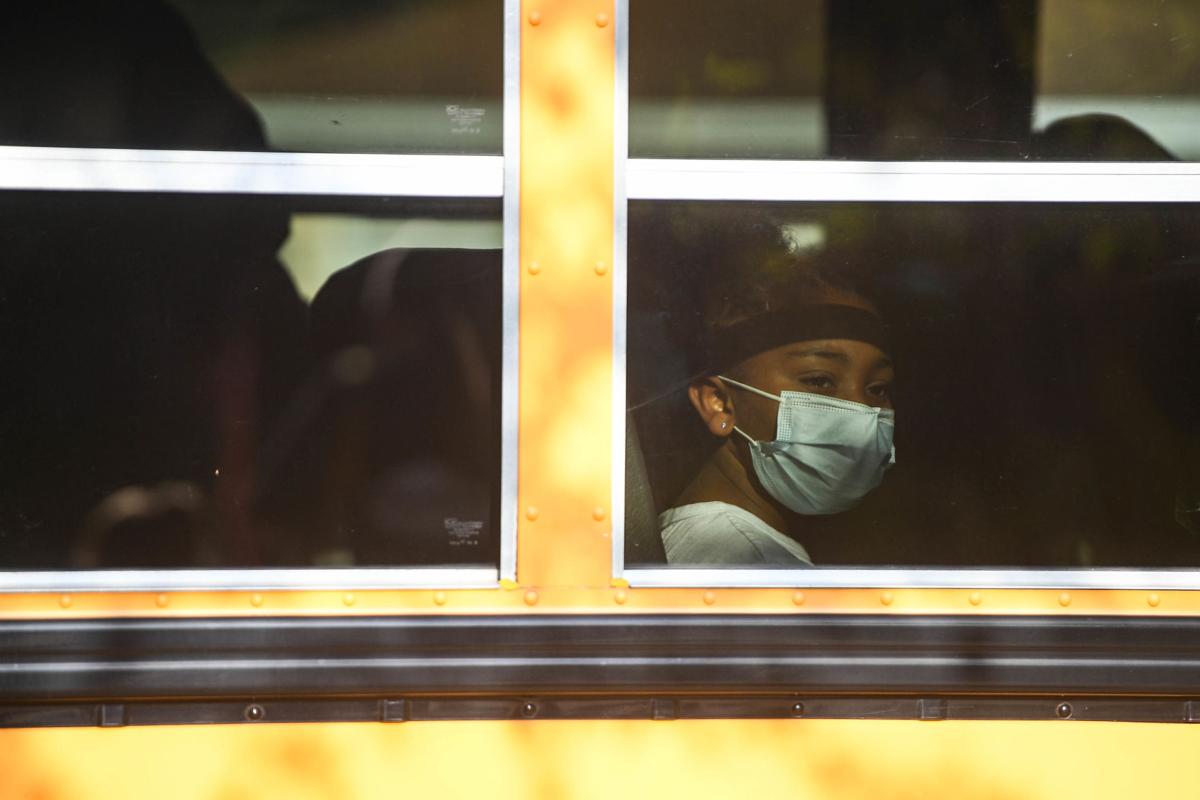 The Quad-Cities area needs school bus drivers.
And it is not alone. Several national associations concerned with school transportation conducted a survey that indicates shortages of drivers nationwide. The problem was rated severe or even desperate by about half of the roughly 1,500 participants.
Underlying causes include pay, benefits, hours and the length of time needed to be licensed, according to the release.
Locally, the shortage varies in scale, but bus drivers are needed in many of the Quad-Cities' school districts.
Needs are more acute for Durham School Services, which serves the Davenport and Pleasant Valley community school districts.
Durham School Services has about 115 drivers covering those districts, Kathi Corbett, general manager of Durham, said.
"In order for me to be really happy and for us to have a very comfortable spread with enough to do trips and everything for both places, I would love to have about 20 more drivers," Corbett said.
The districts have been helping where they can, but the lack of drivers has led to delays for routes and extracurricular transportation, Corbett said.
The shortage for Durham began when the pandemic began, Corbett said.
"I do believe that COVID has a great deal of effect on the amount of people that do or don't want to be bus drivers because of the amount of time they spend with the kids or the amount of time that they spend with people that could be under the influence of COVID or exposed to COVID," Corbett said.
To alleviate those concerns, Durham has established mitigation efforts for its buses, and about 78% of its drivers have been vaccinated, she said.
Durham is offering recruitment bonuses for people who refer candidates-- $1,000 for a licensed candidate and $500 for untrained, Corbett said. The company is also trying other methods.
Durham has posted recruitment signs and ads, Corbett said. There is even a Durham driver who wanted to do community service who has been helping recruit. When that driver has time, she does "pick a book, leave a book" events.
"She lets kids pick out books from her little box that she's got, and she puts bookmarks in them saying that we're hiring," Corbett said.
The Bettendorf Community School District needs one or two drivers, but that has been a long-standing issue, Curt Pratt, the Bettendorf district's director of operations, said.
The Bettendorf district has substitute drivers in other departments it can use, Pratt said. Where it has been a challenge is having enough coverage when extracurricular activities require travel in addition to regular bus routes.
Recently, one team had to take two vans driven by the coaches rather than take a bus to an event, Pratt said. Though an option, using other vehicles than buses is also challenging because the district fleet is not large enough to serve everyone involved in extracurriculars.
Pratt also said underlying causes for the shortage include the financial. People who can qualify for the required license can find more lucrative ways to use it.
COVID-19, however, may not have played as much of a role in the shortage at Bettendorf, Pratt said.
Last fall, when everyone was more concerned with the unknowns of the coronavirus where full-time school was concerned, all of Bettendorf's drivers came back and followed the pandemic precautions established by the district, Pratt said.