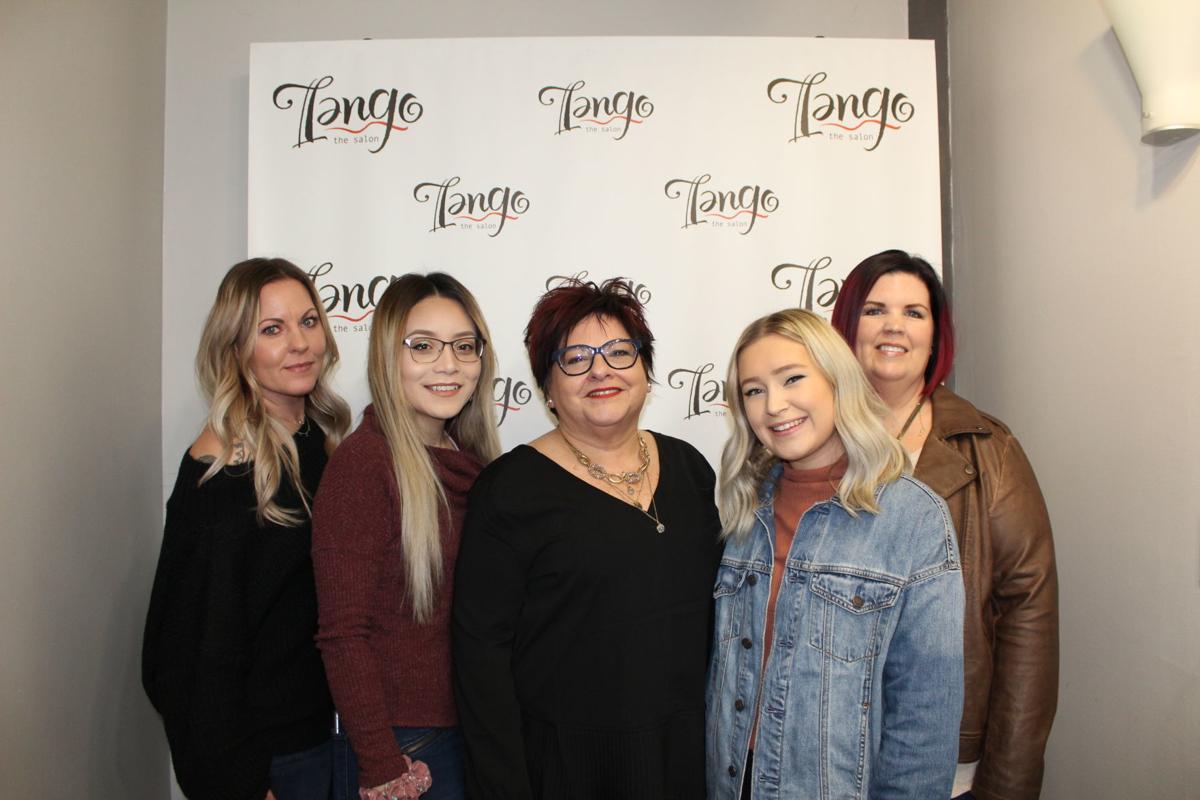 Numerous trends in hair styles and skin care have come and gone since Tango Salon opened 20 years ago.
What hasn't changed, however, is the commitment of owner Leann Themas and her staff to bring the best and newest styles, products and treatments to clients of the Bettendorf salon as well as the highest level of customer service.
Themas and her staff are continually researching new products and new services they can offer to their clientele.
"I want people to understand that we know what we are selling," Themas said. "We know the science behind the products we use and sell."
A new addition to Tango's skin care offerings by esthetician Nicole Murphy is the Hydroluxx Facial Machine.
Murphy said the Hydroluxx treatment is a four-part facial that includes a diamond-tip microdermabrasion, hydro infusion, oxygen revitalization and lymphatic drainage. The Hydroluxx treatment is then followed by the traditional mask, toning and targeting any trouble areas.
"This is something where you see immediate results," Themas said as a waste jar collects dead skin cells, oils and other substances clogging facial pores. The treatment can be done on other parts of the body and is especially effective for people experiencing breakouts of blemishes on their backs.
The Hydroluxx treatment has been extremely popular with clients, Murphy said.
"I haven't done anything else since the machine came in," she said.
Tango also has expanded its offerings of skin care products by the Texas-based FarmHouse Fresh. Especially popular are the company's trademarked Hi-Bio Hemp products including "Mellow Moon Dip" body mousse, "Swell Being" dual-phase body oil, "New Groove" hemp wash gel foaming cleanser, and "Pretty Amped" and "Supremely Lit," face serums/oils.
Consultations for free for new clients, who are encouraged to bring in the current products they are using.
Themas said it's important to consider anti-aging products for hair as well as skin. Such products, including the L'anza line carried at Tango, help make hair shinier and stronger, and better able to combat heat and chemicals used in styling.
She smiles when asked about the difference between hair styling today and 20 years ago.
"Back then, we would do permanents all day long," she said. Today, clients are seeking the versatility and artistry of hair color, while styles tend to be more soft and loose, like those seen during the recent Golden Globe awards.
Themas, who is a member of the board of directors of the Self-Supporting Municipal Improvement District, or SSMID, for the Downtown Bettendorf Organization, and her staff support the community in a variety of ways. She and Murphy are active members of the Downtown Bettendorf Business Women.
And this spring, as it has done for the past few years, Tango Salon is providing hair styling and makeup services for models in the annual Recycle the Runway fundraiser benefiting Dress for Success Quad-Cities. The event is scheduled for Thursday, April 23. More information will be released in the coming weeks.
As Themas looks back on 20 years at Tango, she notes that the success of the business is all about relationships with the salon's clients.
"My biggest thing is gratitude for our customers, the people who have supported us for years and years," she said.
Be the first to know
Get local news delivered to your inbox!