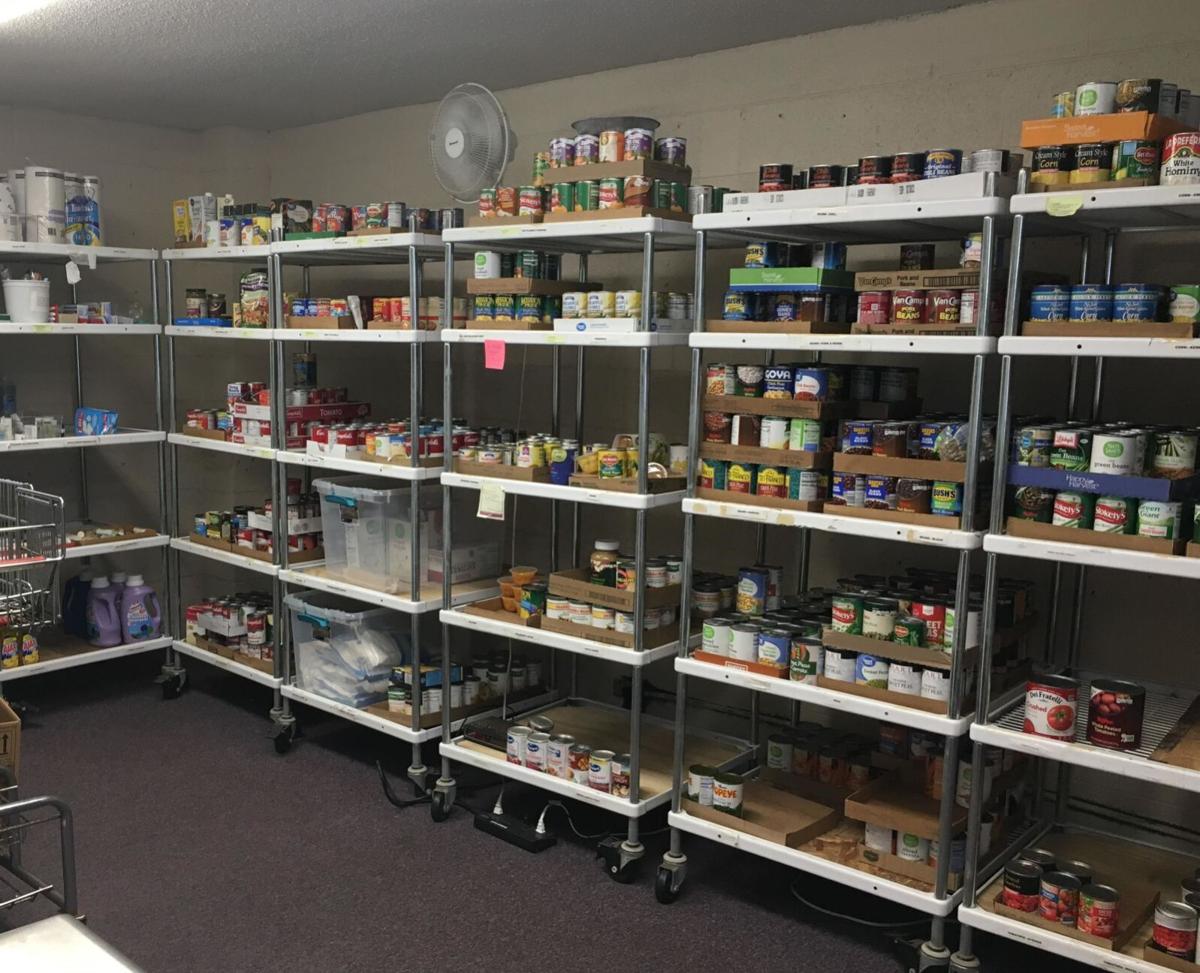 The coordinator of the Bettendorf Ecumenical Food Pantry at 2204 Grant St. on the north side entrance of the Herbert D. Goettsch Community Center wants the public to know that the pantry is open and well-stocked.
Barb Emerson, coordinator of the Churches United-sponsored food pantry for almost 15 years, says she believes traffic has been down because the community center has been closed during the pandemic. The food pantry, however, has been open throughout, with COVID-19 safe protocols including wearing masks and practicing social distancing that still continue.
The pantry serves between 80-100 families each month, but has inventory to serve more.
Emerson believes that during the height of the pandemic, many people felt more comfortable with drive-up food giveaways where the items were directly put in the trunks of people's vehicles.
"They also had more produce than we did," she said.
Benefits of the Bettendorf Food Pantry are that clients get to choose what they want among an array of canned fruits and vegetables, dry package dinner mixes, pasta and rice, cereal, other pantry staples as well as paper goods, laundry and dish detergent and personal hygiene items. Milk and margarine also are available, as are frozen meat items like ground beef, venison and hot dogs, and breads and pastries. Volunteers who come from many churches and organizations bag or box the products. Students from Pleasant Valley High School also work at the pantry as part of their service learning.
Parking is at the door, and there are no steps to negotiate.
The food pantry is expected to move to a new location at some point, as the City of Bettendorf weighs future options for the community center property.
But until then, Emerson says, "We're open and we're available" at the Grant Street site.
Hours for the food pantry are Mondays, Wednesdays and Fridays from 9 to 11 a.m., and Tuesdays from 6:30 to 8:30 p.m.