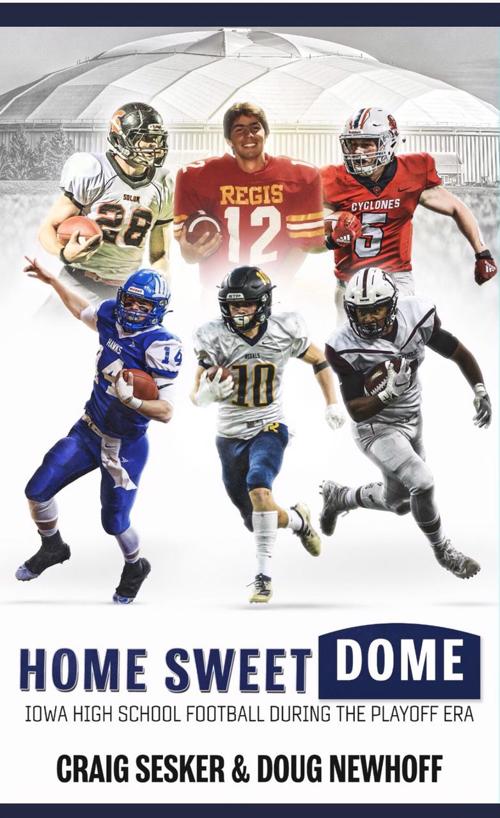 With the Iowa high school football playoffs about a month away, teams will vie to reach the UNI-Dome and chase a childhood dream of winning a state championship.
A new book by award-winning sports writers Craig Sesker and Doug Newhoff chronicles the stories of historic programs and individual figures across the state.
"Home Sweet Dome: Iowa High School Football During the Playoff Era" is a 560-page book that takes a comprehensive look at what made those teams and individuals click to reach a championship level.
The dominance of Davenport in the 1970s and 1980s is detailed in the book along with Bettendorf's success under coach Merv Habenicht and Randy Scott.
Quad-City Hall of Famers Roger Craig, Tavian Banks and Pat Angerer are among those interviewed in the book along with current Bettendorf coach Aaron Wiley. There also is a chapter on former Maquoketa star quarterback Sage Rosenfels.
Reggie Roby, Kurt Warner, Bryce Paup, Dallas Clark and Robert Gallery, all native Iowans who reached the NFL, are among the individuals profiled.
"This is a book about heartwarming successes, but also heartbreaking failures," the authors said in a release for the book. "It's about why competitive sports, and football in particular, matter."
Sesker and Newhoff will have a book signing event Thursday from 5:30-7:30 p.m. at The Tangled Wood restaurant, located at 3636 Tanglewood Road in Bettendorf. The book will be available for purchase at the signing.
"Home Sweet Dome" is available for purchase at www.domeplayoffs.com or by sending a check or money order for $35, which includes shipping, to: Home Sweet Dome, 5407 Glacier Dr., Cedar Falls, Iowa, 50613. A portion of the proceeds from the book will be donated to the Ed Thomas Family Foundation.