ROCK ISLAND — And then there was one.
After about 3½-hours of non-stop spelling March 2 at Augustana College, Tanya Rastogi stood alone on the Centennial Hall stage as the winner of the 39th annual Dispatch-Argus-QCOnline.com Regional Spelling Bee.
The sixth-grade student from Riverdale Heights Elementary School, Bettendorf, was the only one of an original 53 students who spelled all her words correctly.
As the winner, Rastogi will advance to the Scripps National Spelling Bee set for May 27-30 in Washington, D.C., with all expenses paid.
Rastogi edged out two-time defending champion Daniel Healy, a seventh-grader in the Healy Homeschool of Port Byron, by correctly spelling "Caledonian," an adjective meaning of, or relating to, Scotland.
With just two contestants remaining, Healy misspelled "beau monde," a noun referring to the world of high society and fashion. That slip gave Rastogi the opportunity to clinch the win.
The bee involved students in third through eighth grade who were the top spellers from their schools in Rock Island, Henry and Mercer counties in Illinois and several, including Scott, in Iowa.
After the presentation of first- and second-place trophies, Rastogi said she was confident of "Caledonian," but had to take an educated guess at "Ruthenia," her preceding word, which refers to a region in Ukraine.
In conducting the bee, Kai Swanson, special assistant to the president of Augustana, pronounced words from a list of 300 provided by Scripps that students had the opportunity to study in advance.
When given a word, students could ask for the word's country of origin and definition and for it to be used in a sentence. If they spelled it wrong, they were eliminated by the ring of a judge's bell.
Saturday's competition went 17 rounds; at round eight, Swanson switched to a set of words selected randomly from the Merriam-Webster dictionary that students had not had the opportunity to study.
Rastogi said she could "definitely tell" when Swanson moved to those unfamiliar words.
While the first round took nearly an hour, the final rounds, with fewer students, flew by in a manner of minutes. By the end, Healy was incessantly tapping his feet and Rastogi simply stared at the floor looking slightly sick. All students were extremely serious.
This was Rastogi's third year in the competition; she placed third her first year and fourth last year.
For Healy, this was his fourth year. In fourth grade he was eliminated with his first word, but he won first the following two years. Last year he placed 41st in the national competition in Washington, D.C.
In addition to the trip to D.C., Rastogi, daughter of Nimesh and Shilpi Rastogi, will receive a 2019 United States Mint proof set, a one-year subscription to Encyclopedia Britannica Online and a one-year subscription to Merriam-Webster Unabridged Online.
Coming in third on Saturday was Delaney McNulty, a sixth-grader from Mount Vernon (Iowa) Middle School.
Spelling bee judges were Nancy Bergman, of the Palmer College of Chiropractic Alumni Office and mom/coach of three-time champion Sophie Bergman (2012-14); Lisa Williams, Kiwanis lieutenant governor of Division 17, I-I District; and Laura Fraembs, associate managing editor of the Dispatch-Argus-QCOnline.com
Sponsors were Augustana, Arconic and Service Plus Credit Union.
030319-mda-nws-spellingbee-10.jpg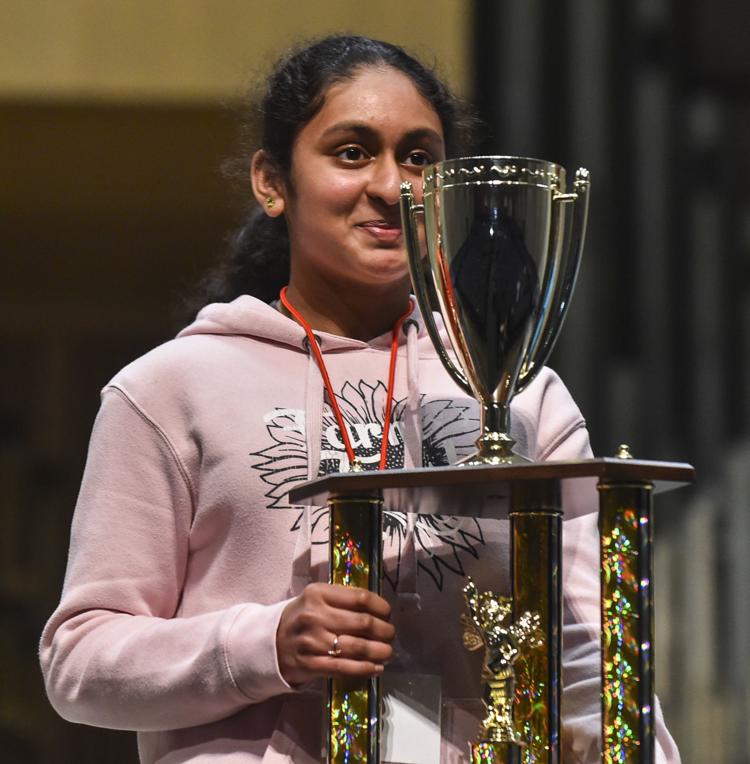 030319-mda-nws-spellingbee-01.jpg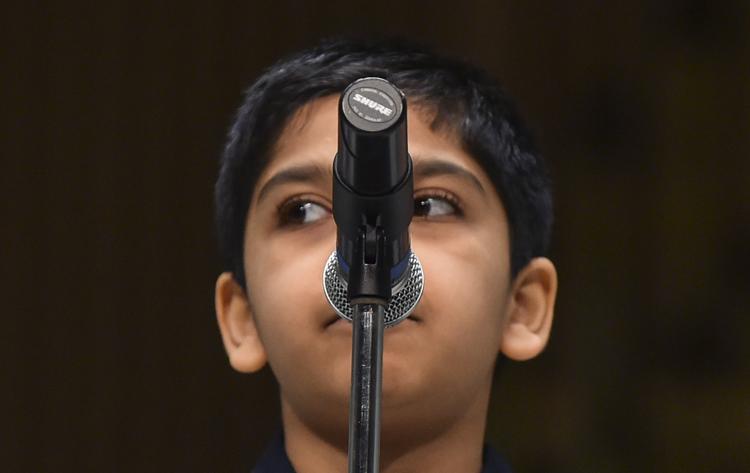 030319-mda-nws-spellingbee-06.jpg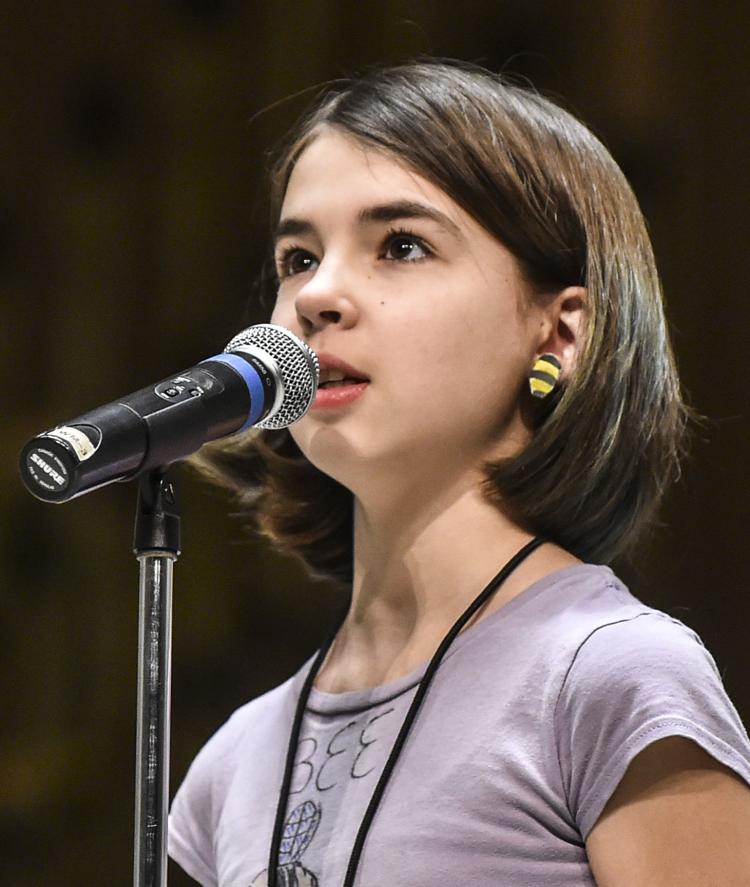 030319-mda-nws-spellingbee-12.jpg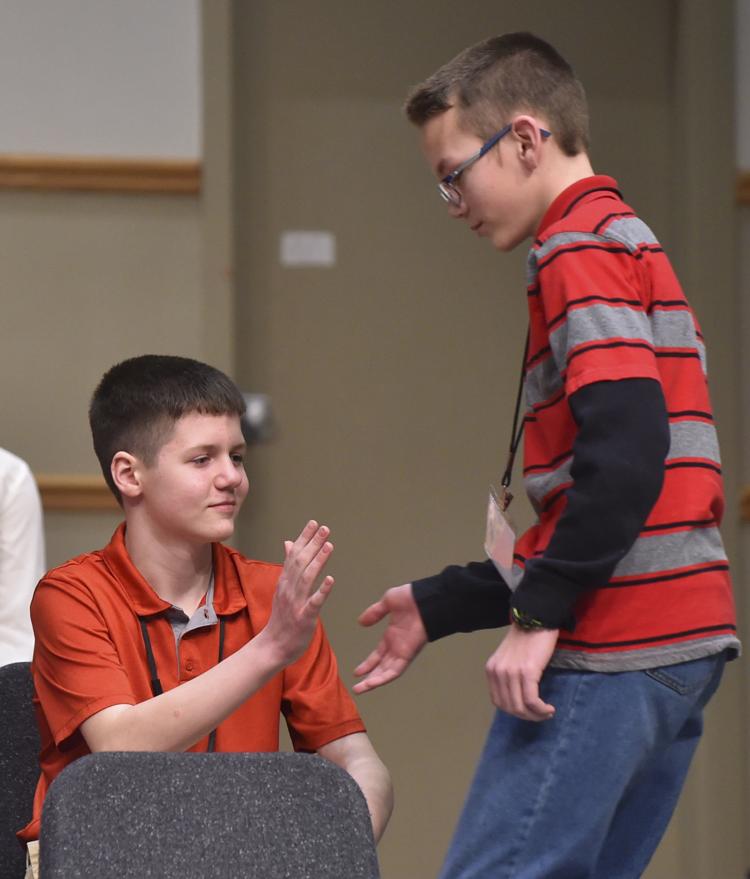 030319-mda-nws-spellingbee-13.jpg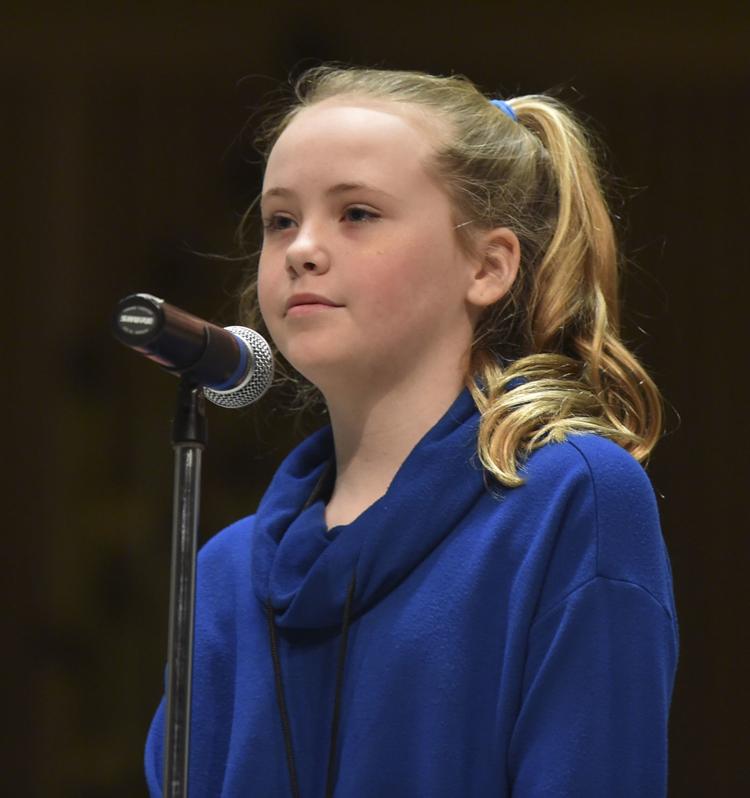 030319-mda-nws-spellingbee-14.jpg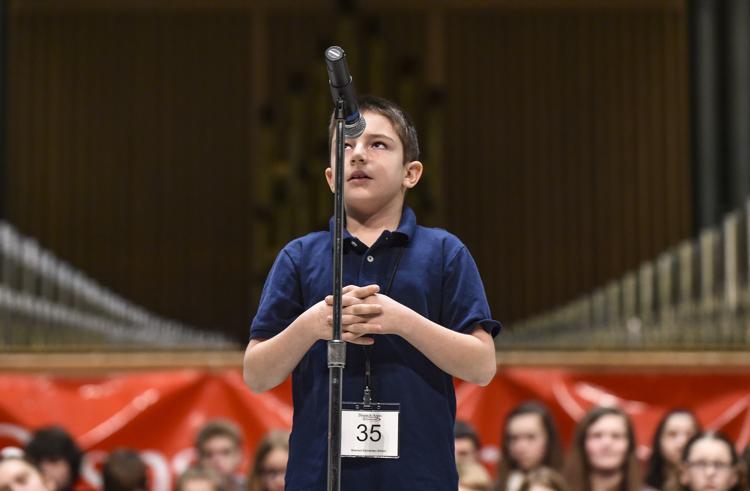 030319-mda-nws-spellingbee-15.jpg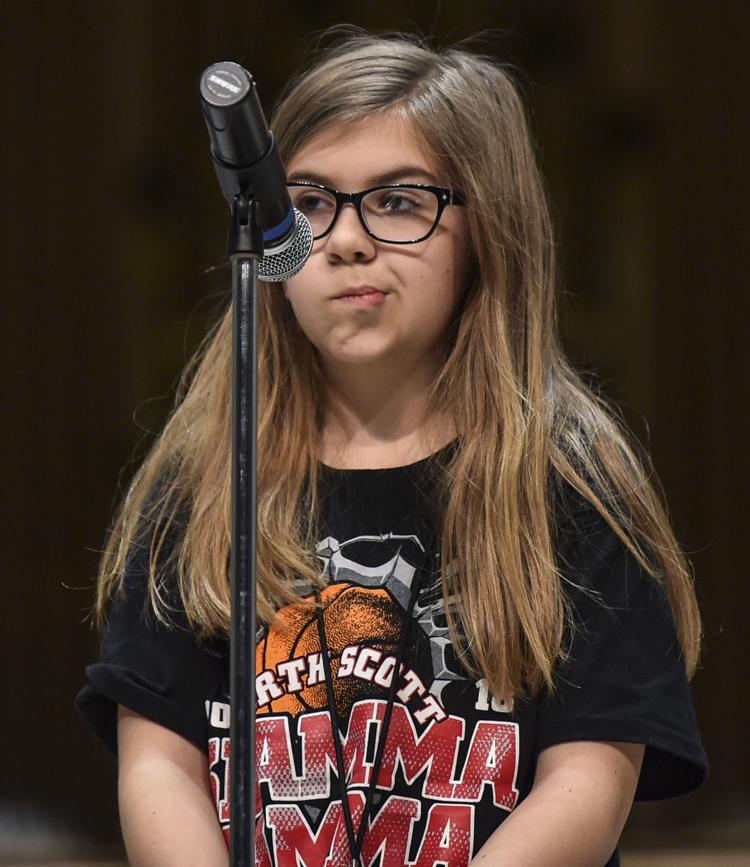 030319-mda-nws-spellingbee-16.jpg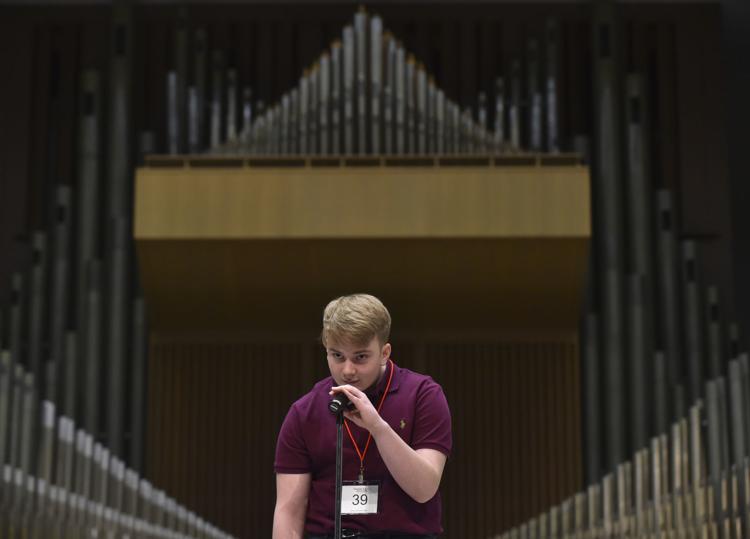 030319-mda-nws-spellingbee-17.jpg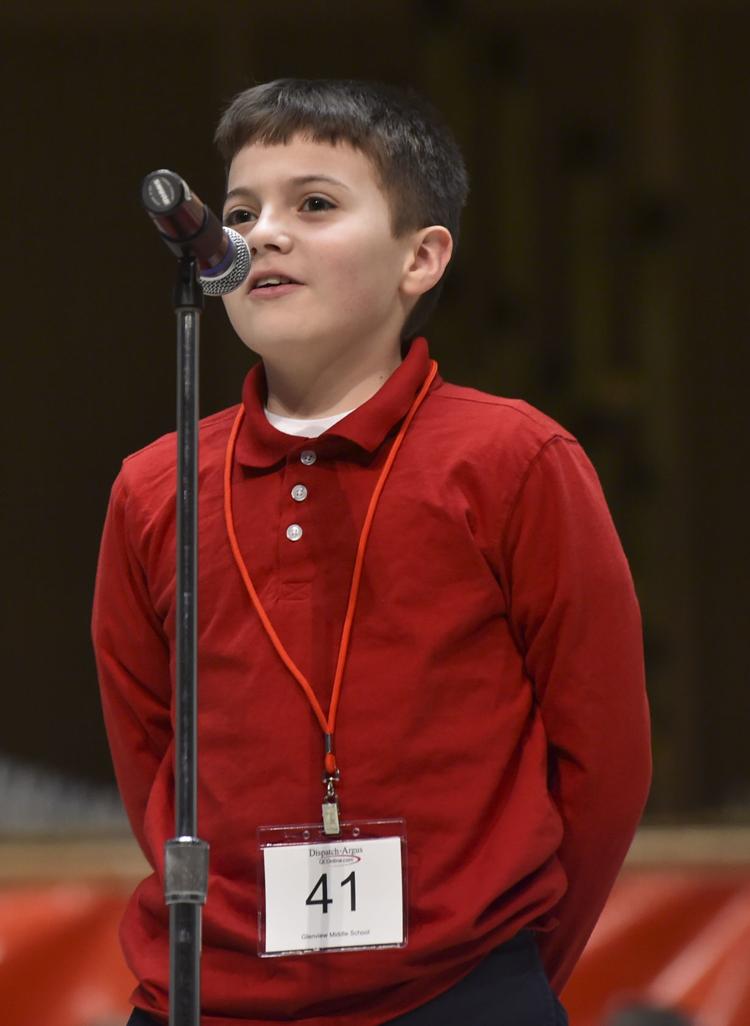 030319-mda-nws-spellingbee-18.jpg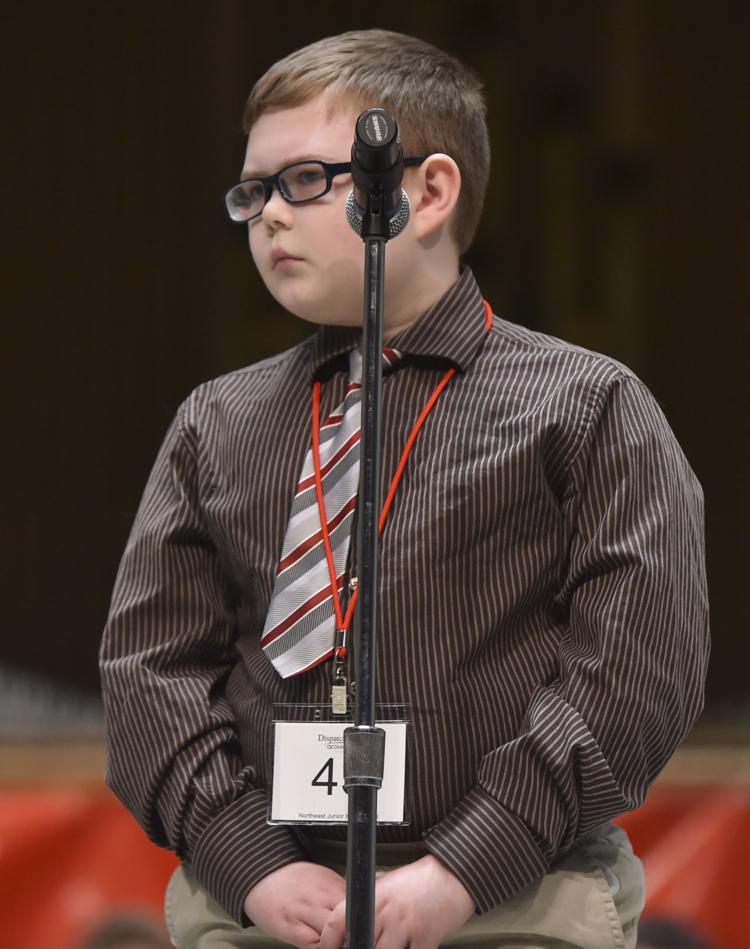 030319-mda-nws-a1-promo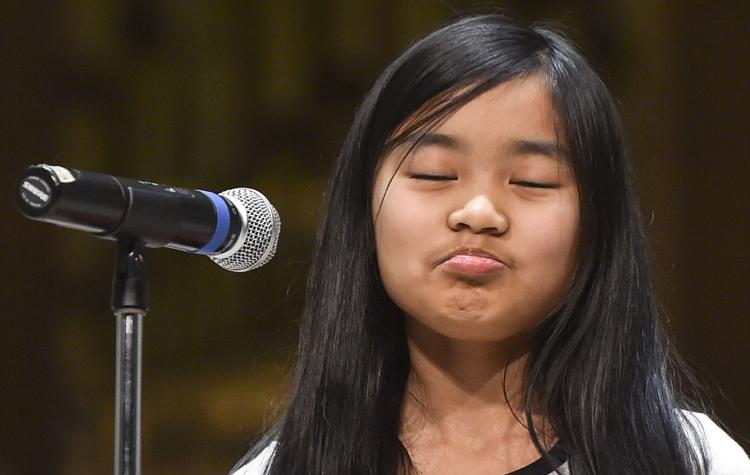 030319-mda-nws-spellingbee-19.jpg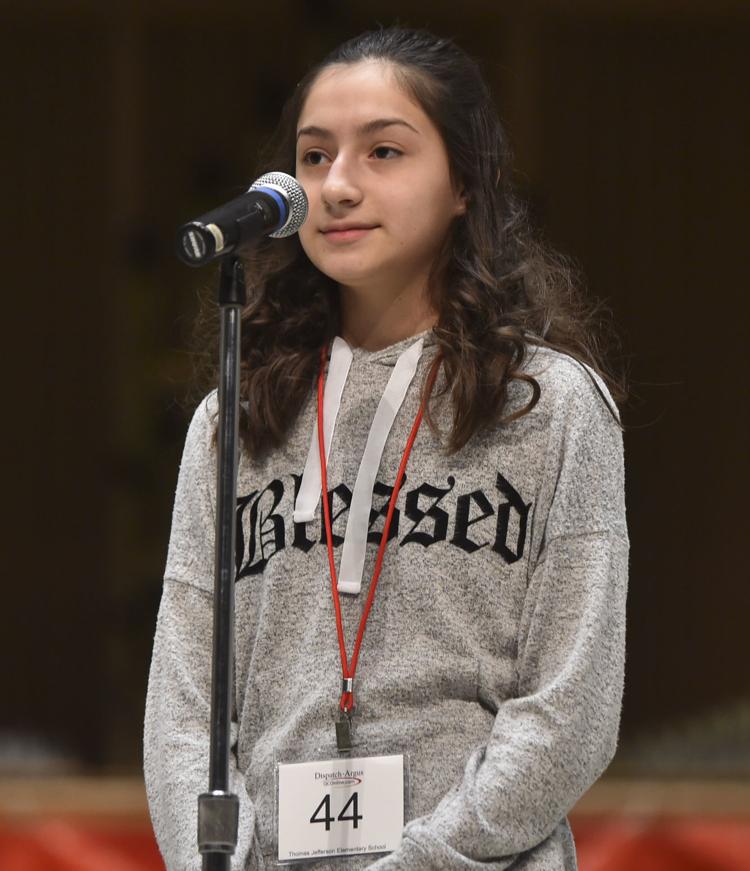 030319-mda-nws-spellingbee-20.jpg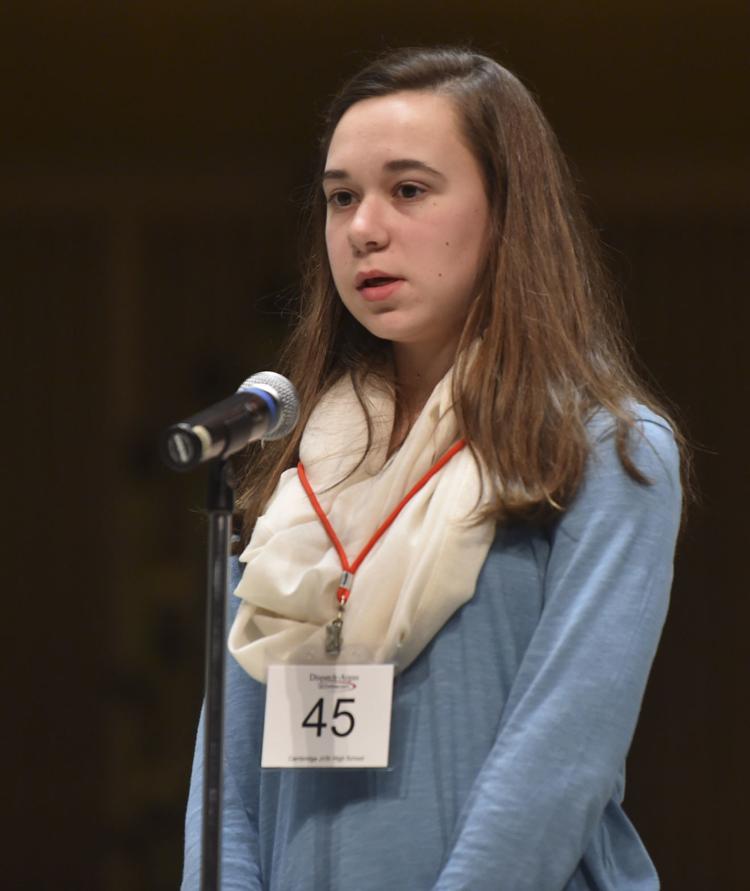 030319-mda-nws-spellingbee-21.jpg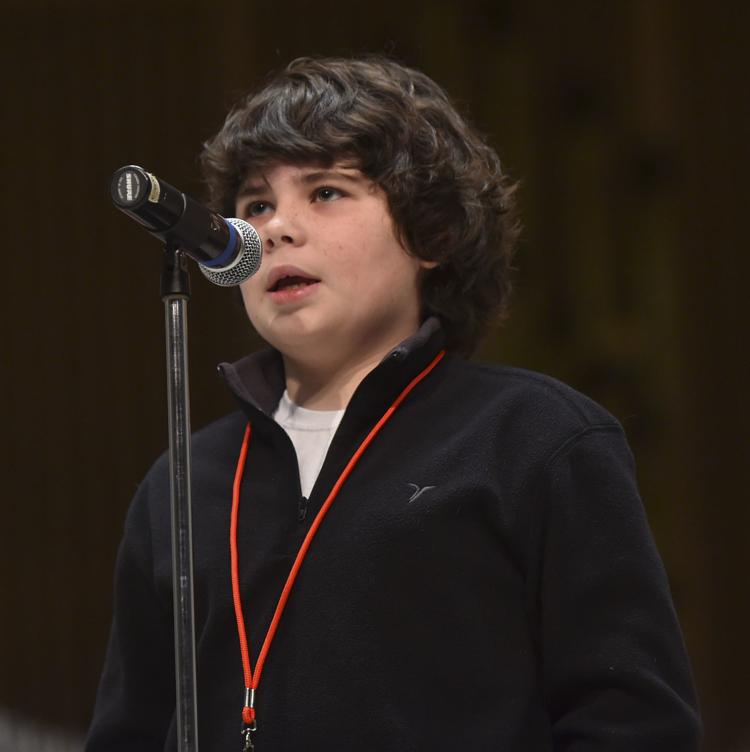 030319-mda-nws-spellingbee-22.jpg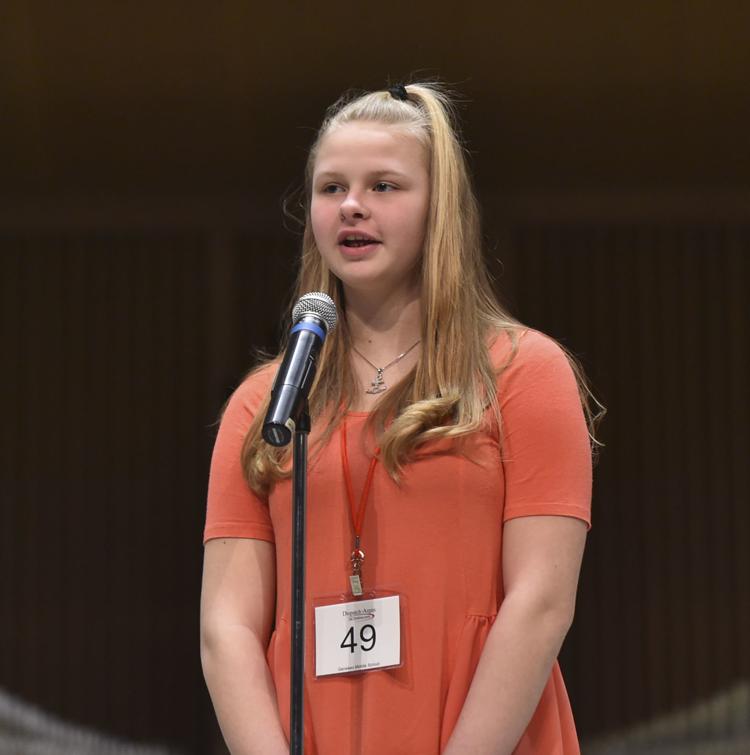 030319-mda-nws-spellingbee-23.jpg
030319-mda-nws-spellingbee-24.jpg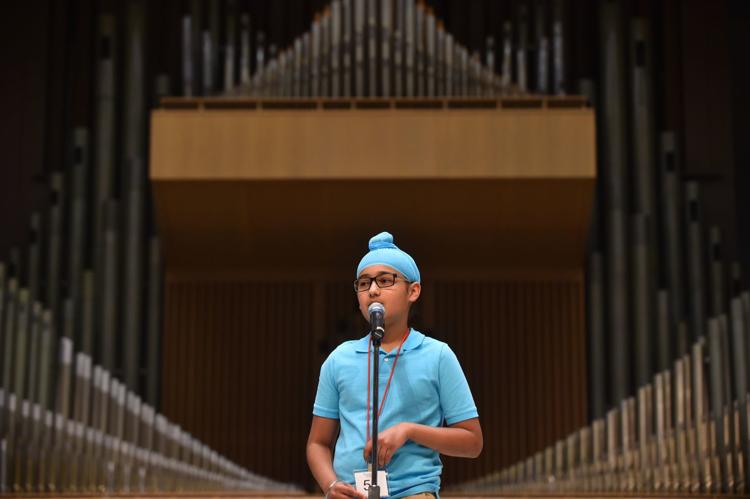 030319-mda-nws-spellingbee-25.jpg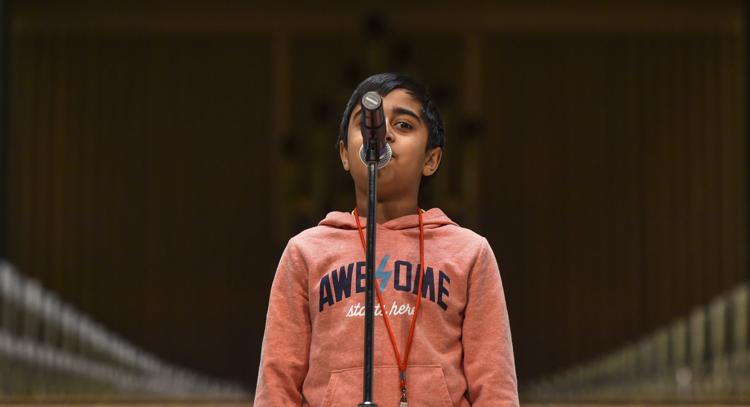 030319-mda-nws-spellingbee-26.jpg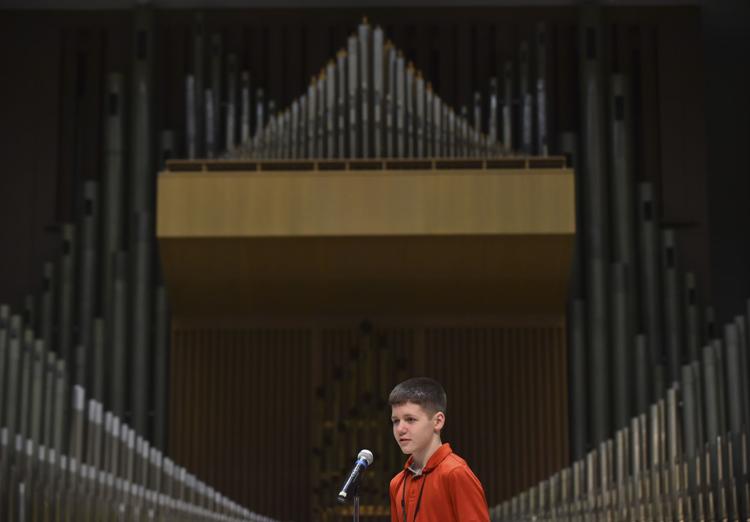 030319-mda-nws-spellingbee-27.jpg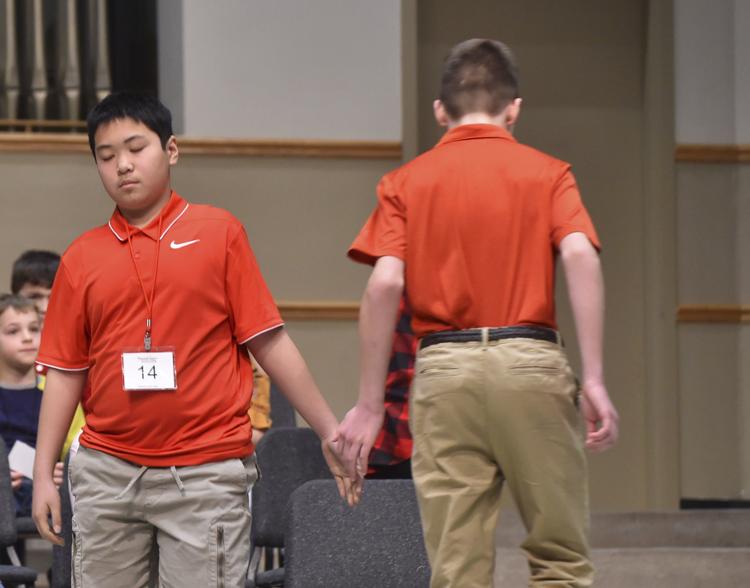 030319-mda-nws-spellingbee-28.jpg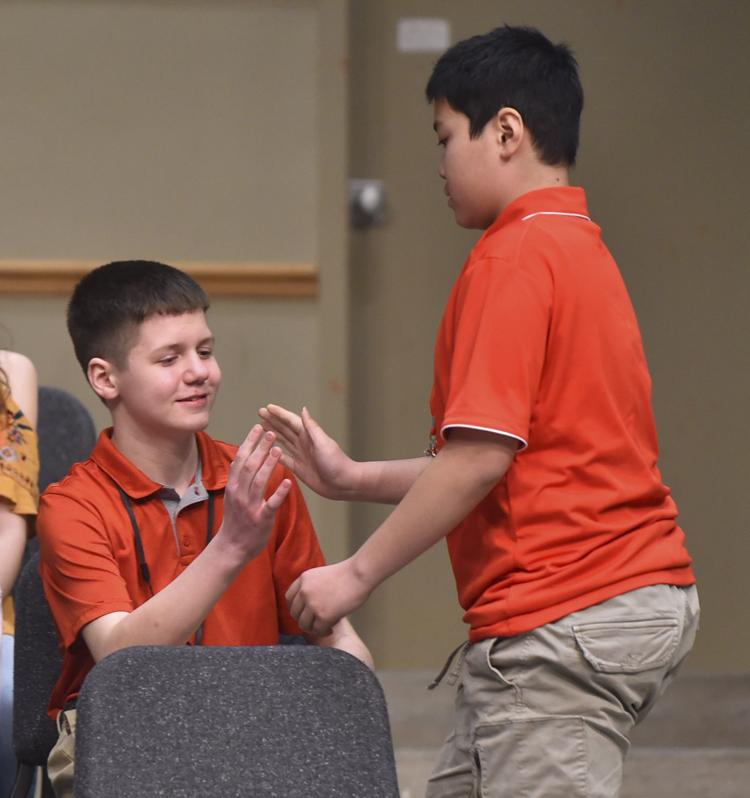 030319-mda-nws-spellingbee-29.jpg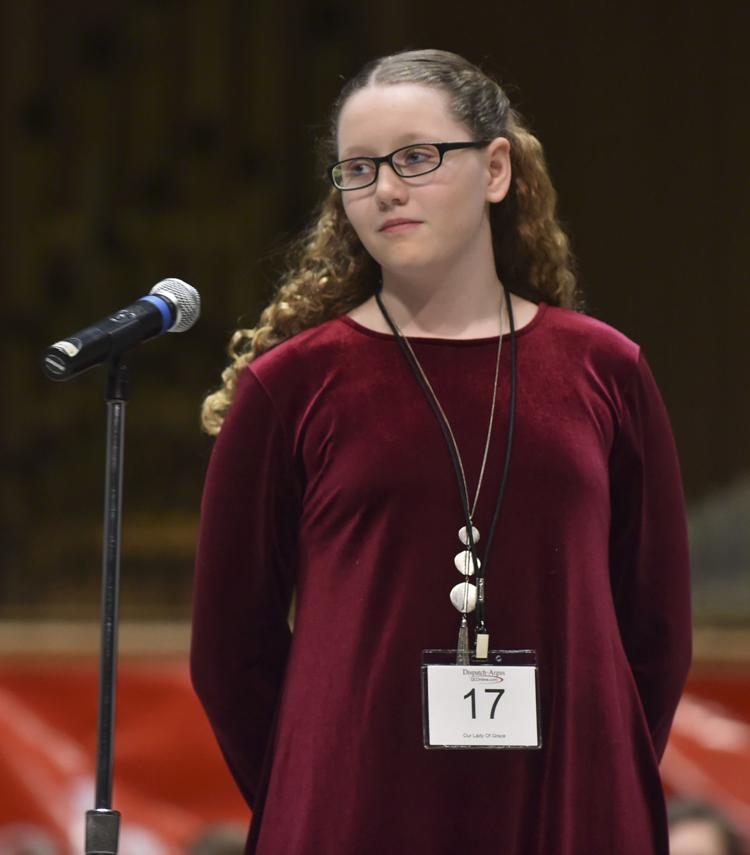 030319-mda-nws-spellingbee-30.jpg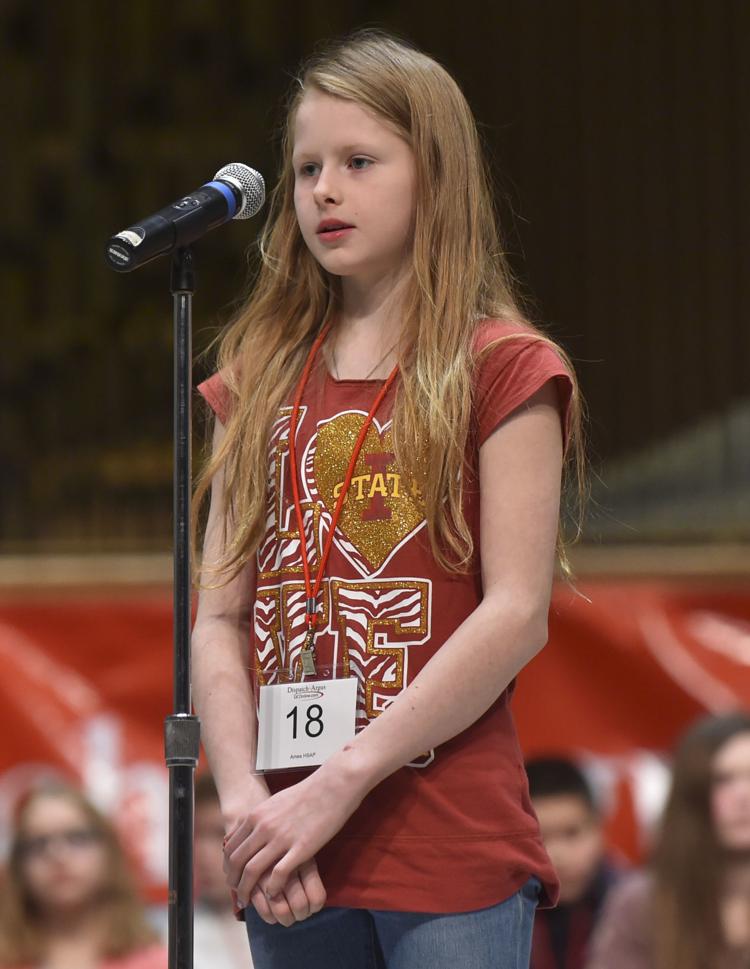 030319-mda-nws-spellingbee-31.jpg
030319-mda-nws-spellingbee-32.jpg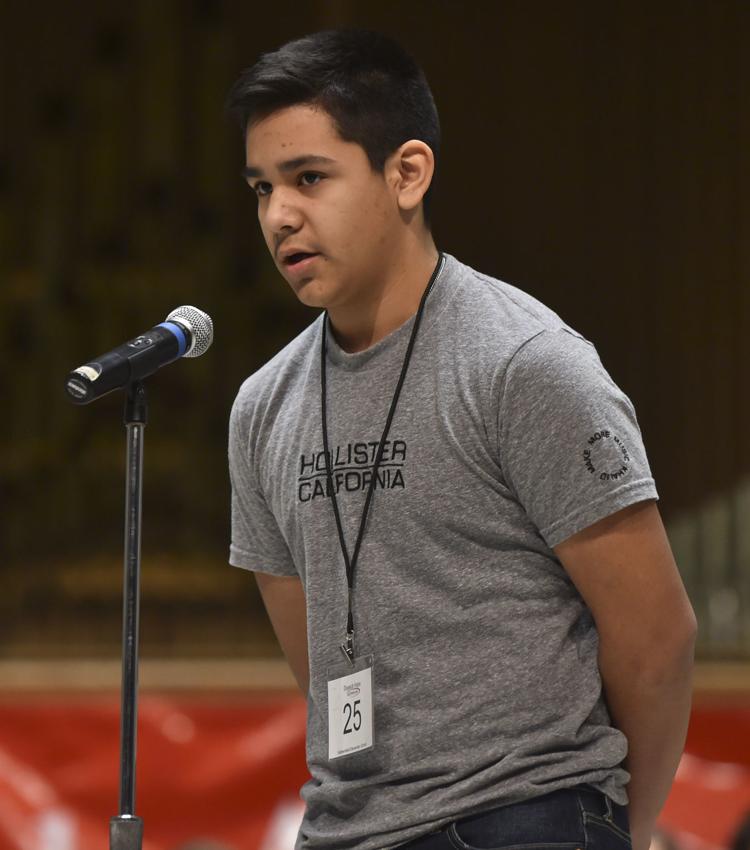 030319-mda-nws-spellingbee-33.jpg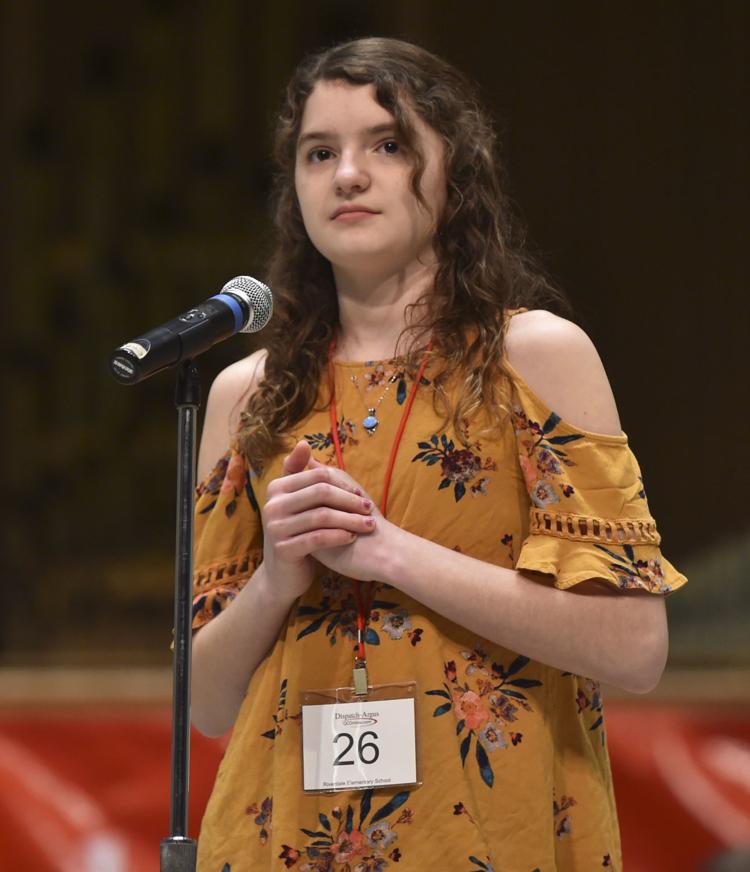 030319-mda-nws-spellingbee-34.jpg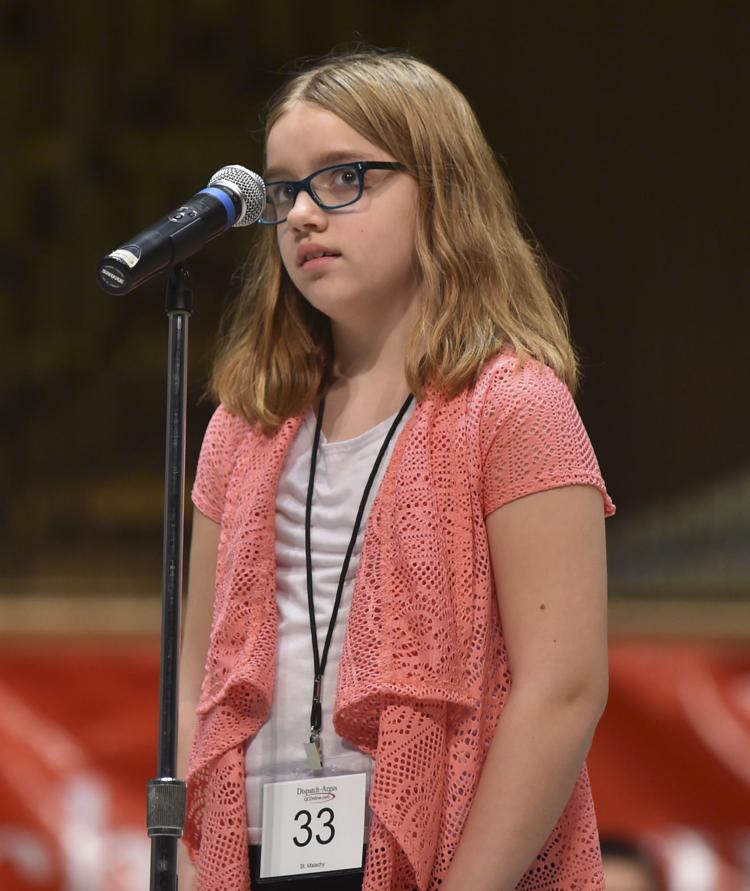 030319-mda-nws-spellingbee-35.jpg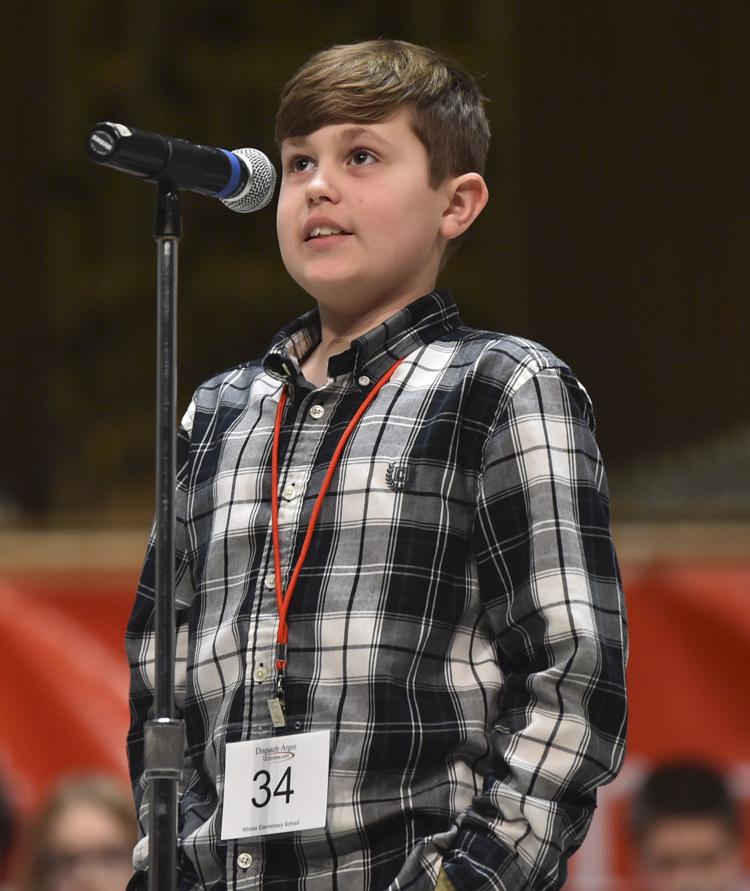 030319-mda-nws-spellingbee-36.jpg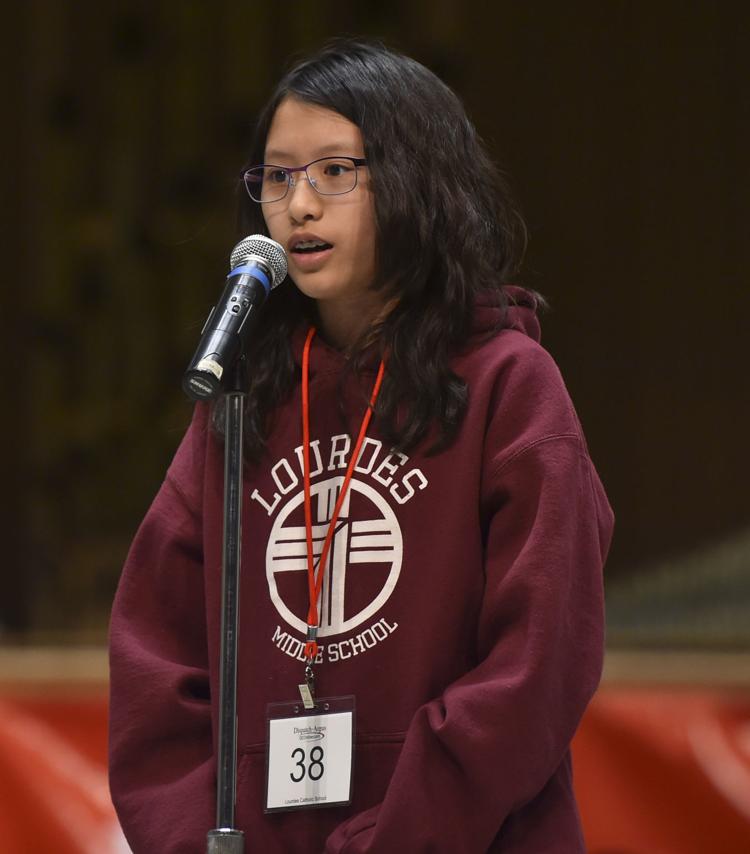 030319-mda-nws-spellingbee-37.jpg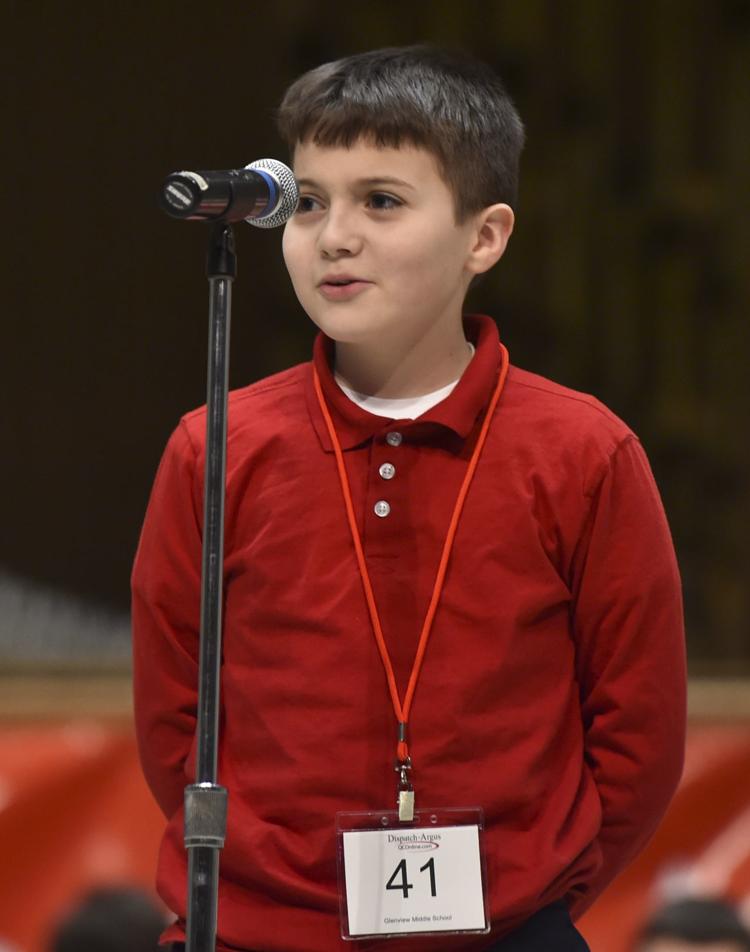 030319-mda-nws-spellingbee-38.jpg
030319-mda-nws-spellingbee-39.jpg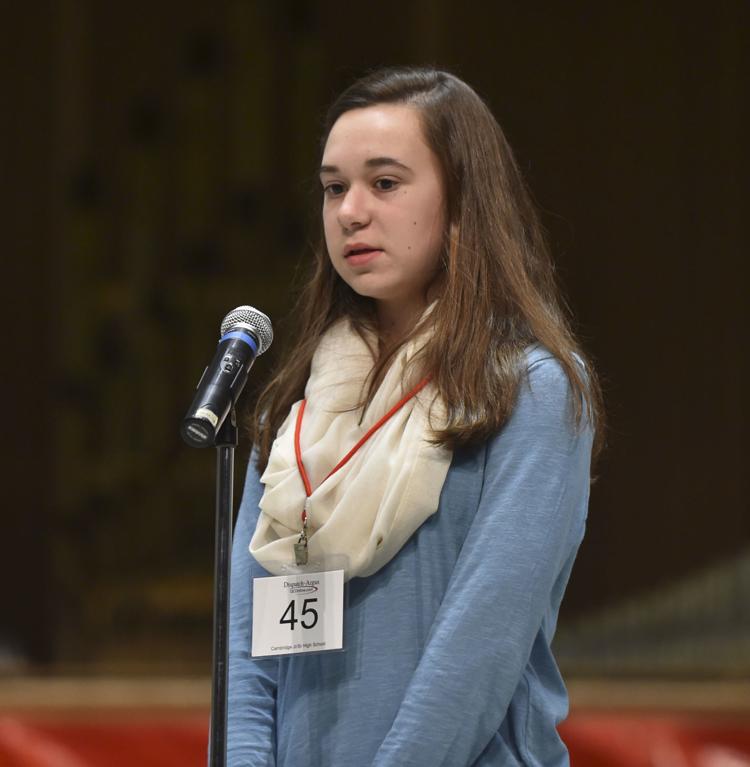 030319-mda-nws-spellingbee-40.jpg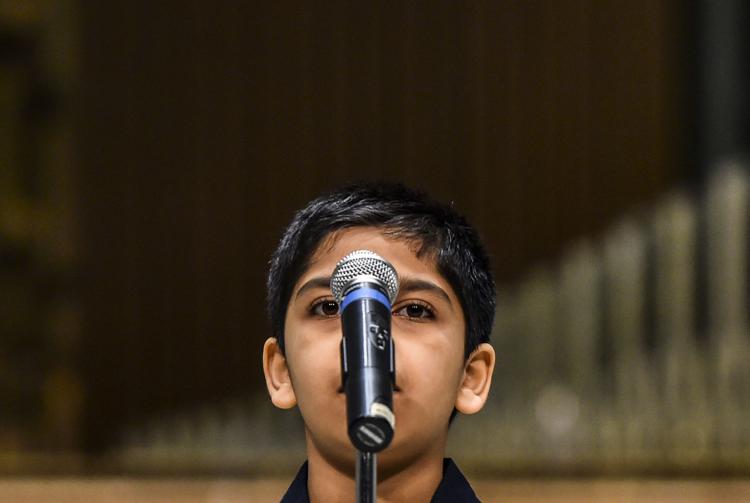 030319-mda-nws-spellingbee-41.jpg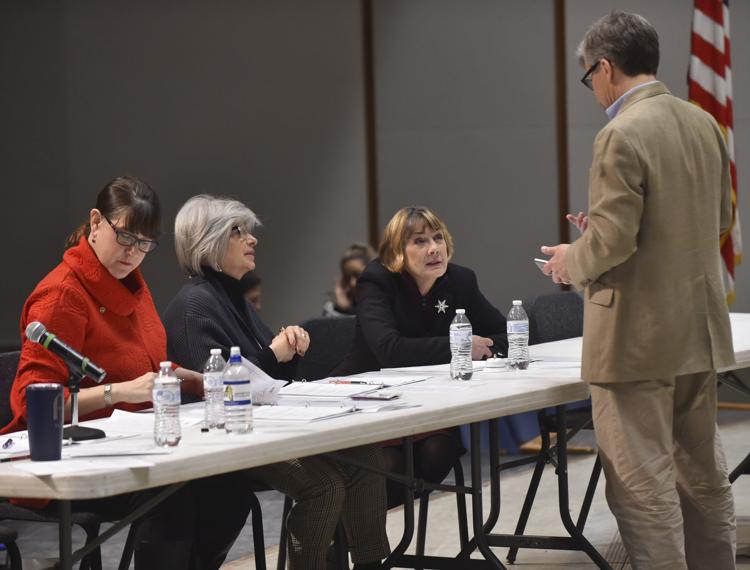 030319-mda-nws-spellingbee-42.jpg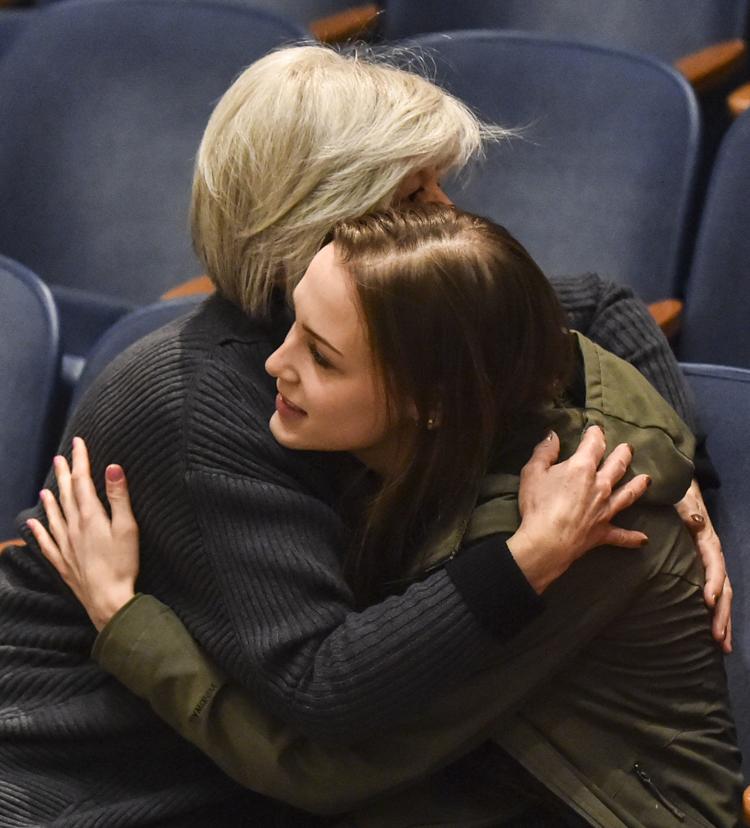 030319-mda-nws-spellingbee-43.jpg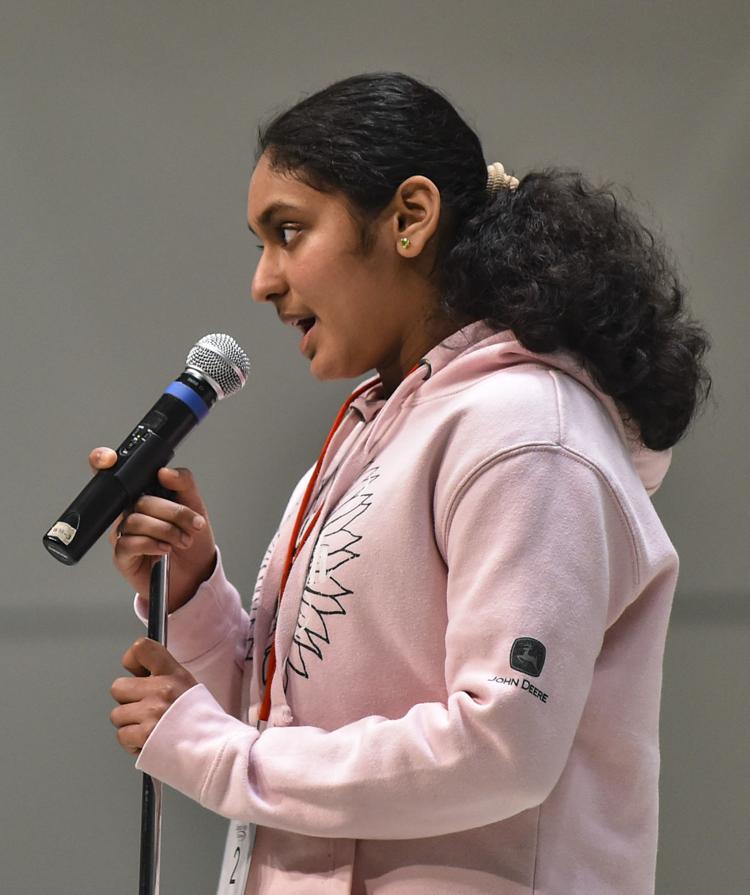 030319-mda-nws-spellingbee-44.jpg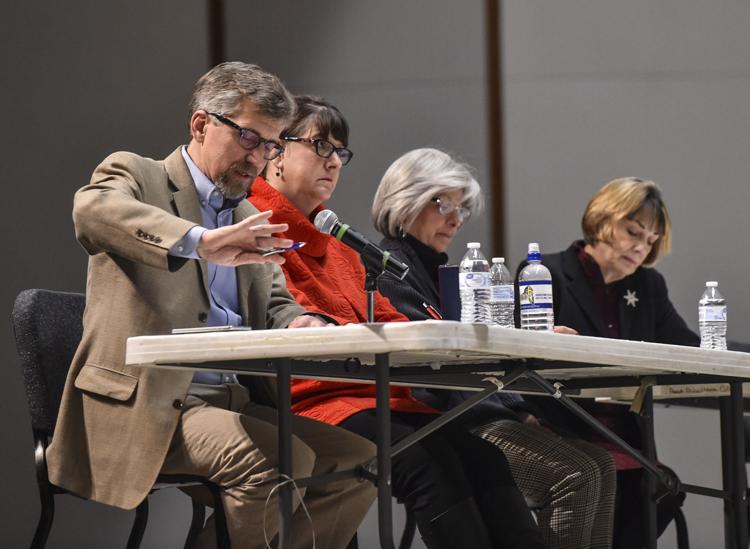 030319-mda-nws-spellingbee-45.jpg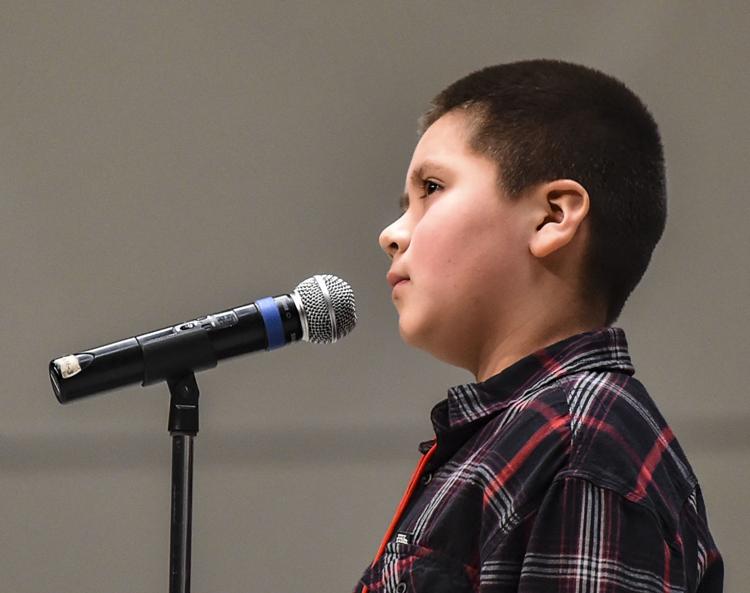 030319-mda-nws-spellingbee-46.jpg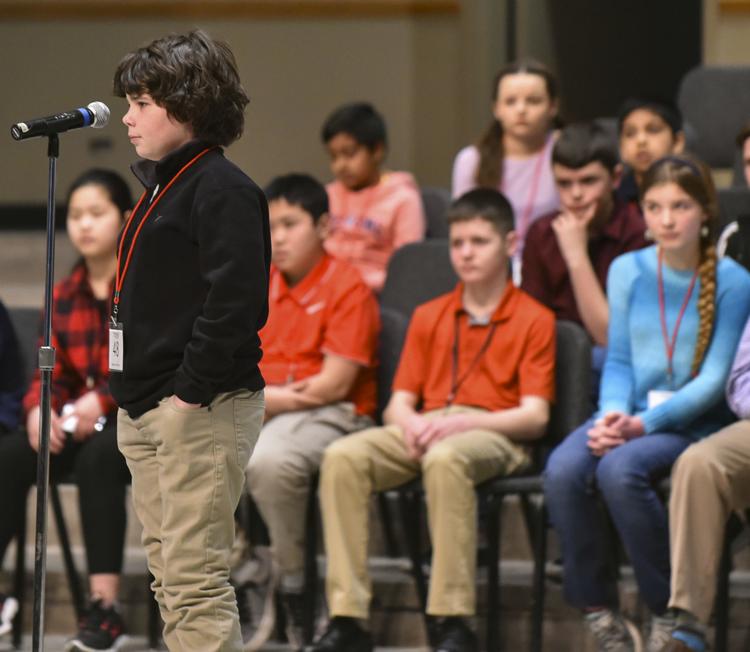 030319-mda-nws-spellingbee-47.jpg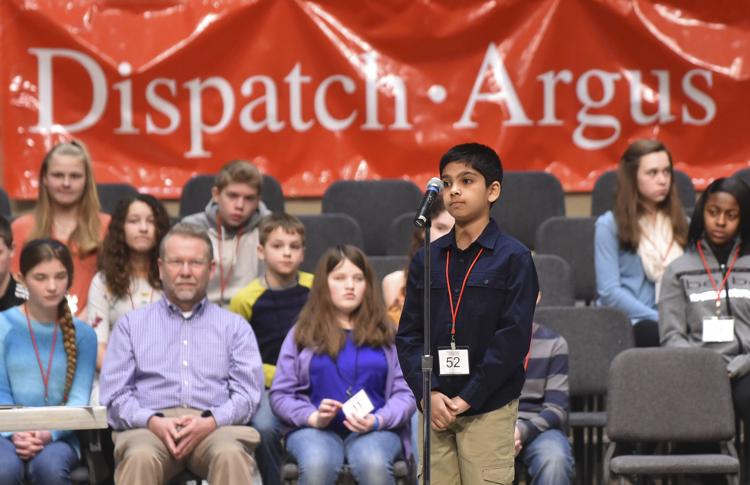 030319-mda-nws-spellingbee-48.jpg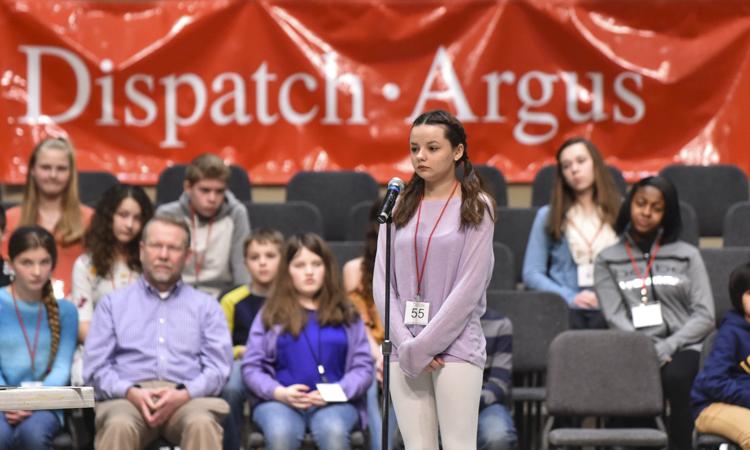 030319-mda-nws-spellingbee-49.jpg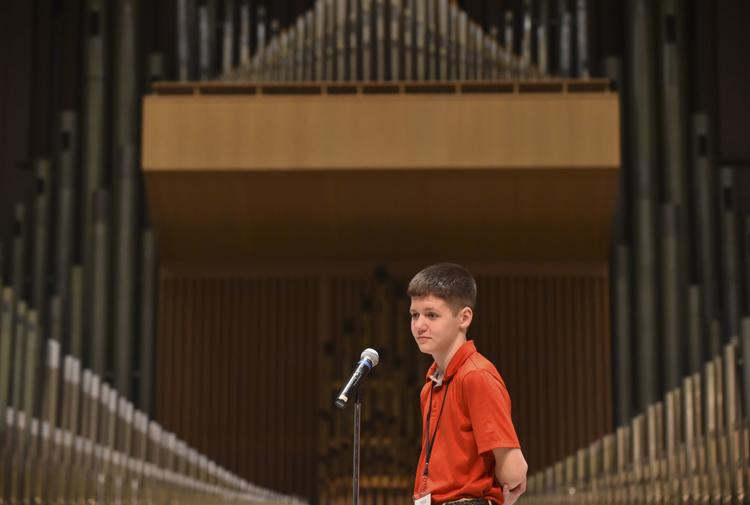 030319-mda-nws-spellingbee-50.jpg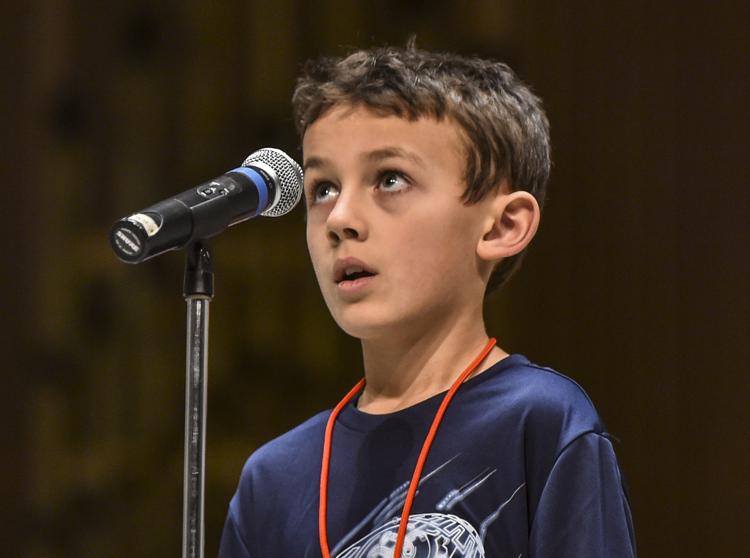 030319-mda-nws-spellingbee-51.jpg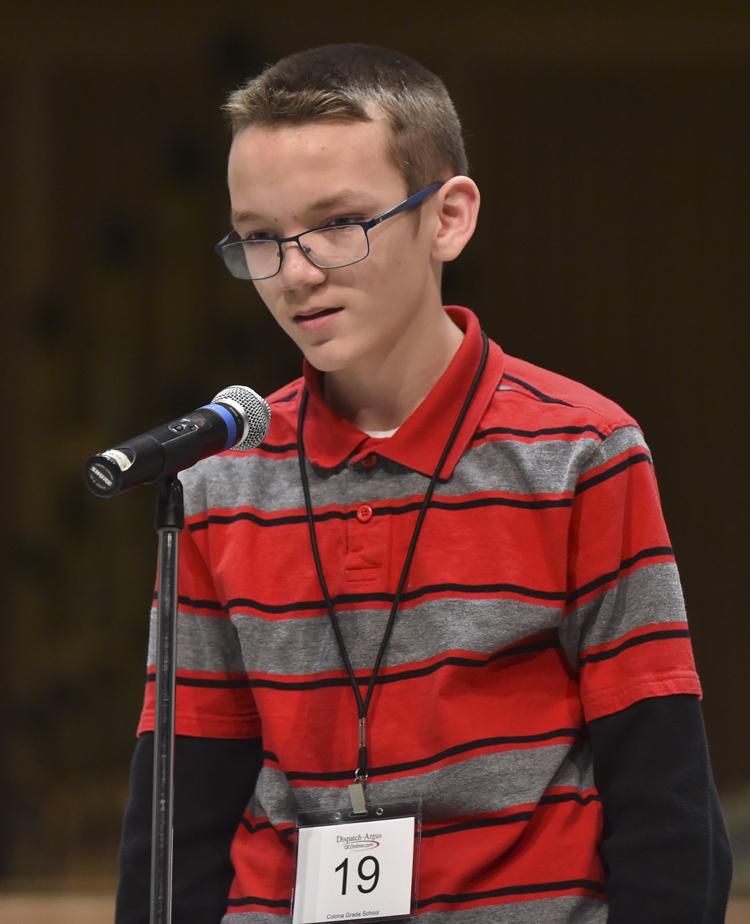 030319-mda-nws-spellingbee-52.jpg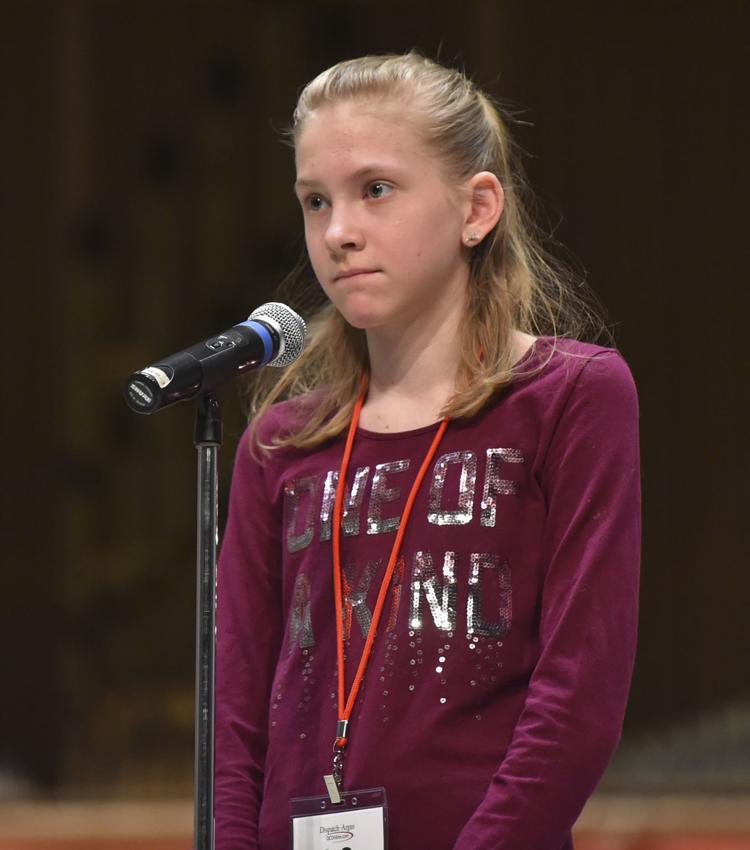 030319-mda-nws-spellingbee-53.jpg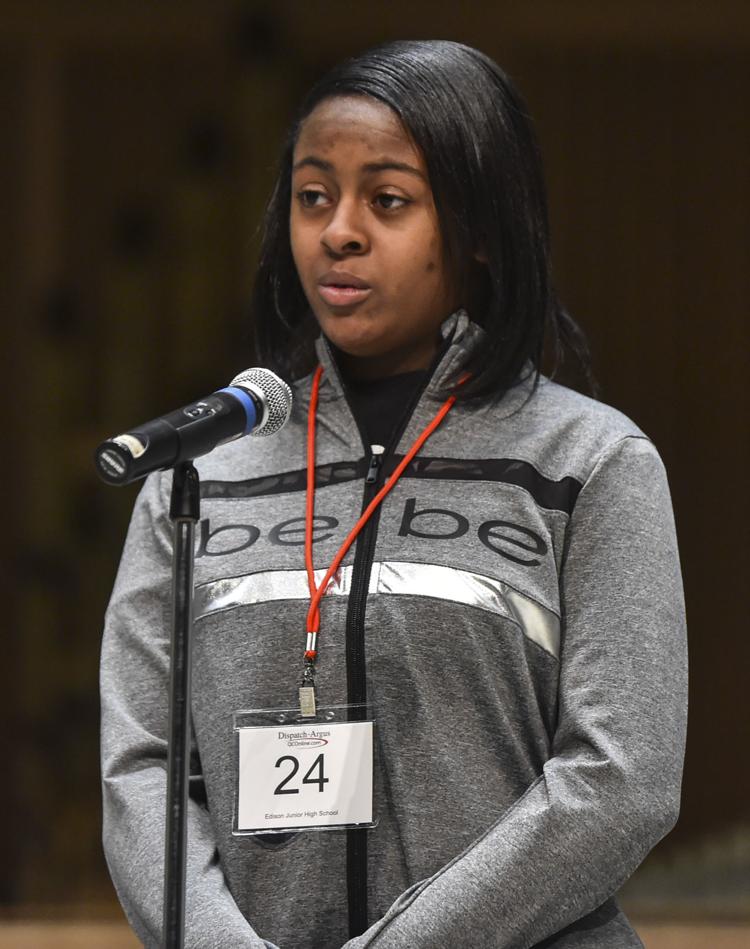 030319-mda-nws-spellingbee-54.jpg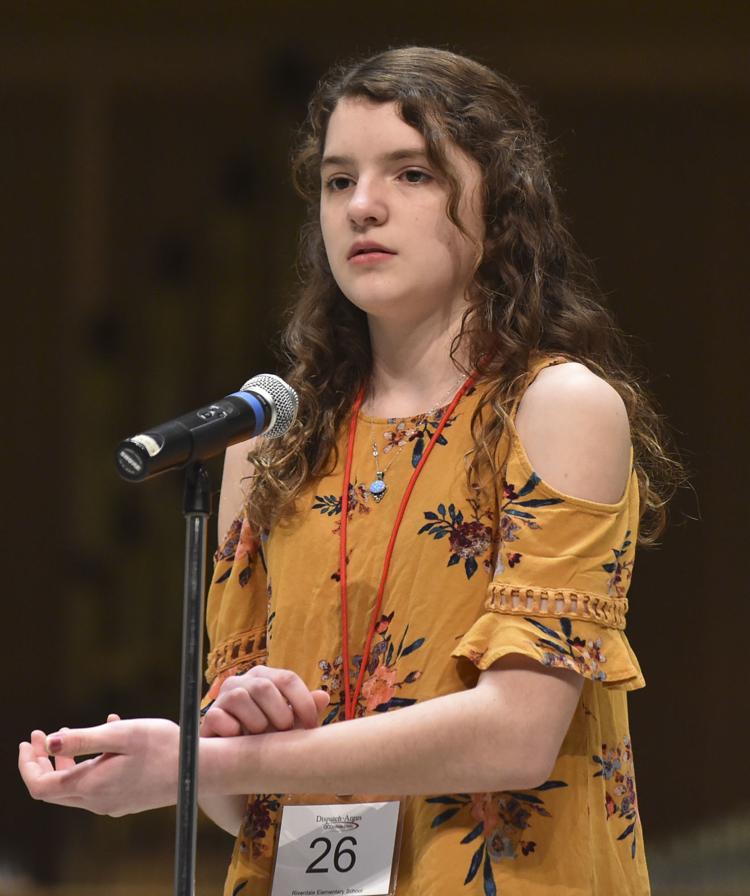 030319-mda-nws-spellingbee-55.jpg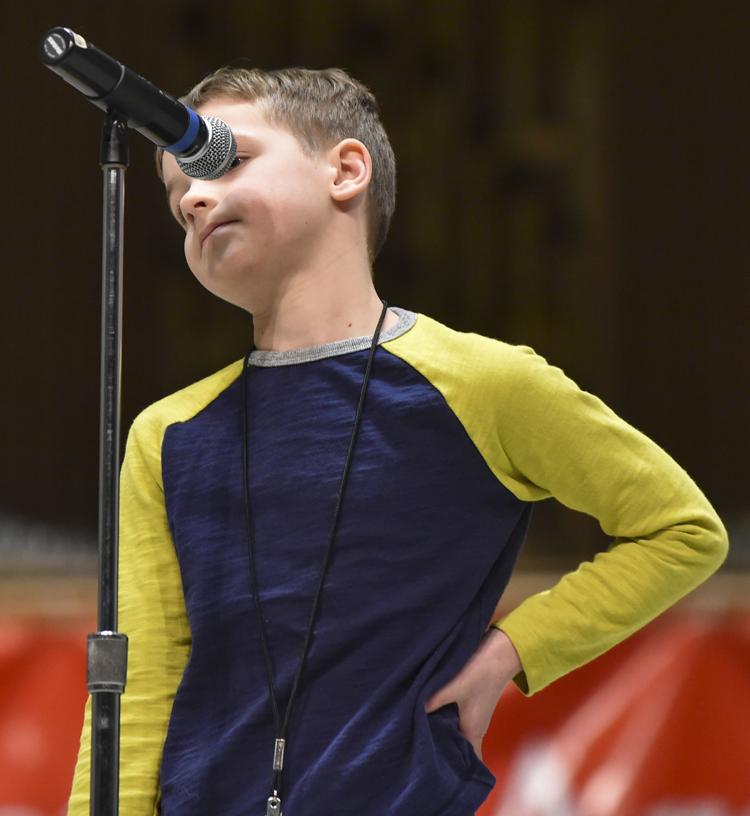 030319-mda-nws-spellingbee-56.jpg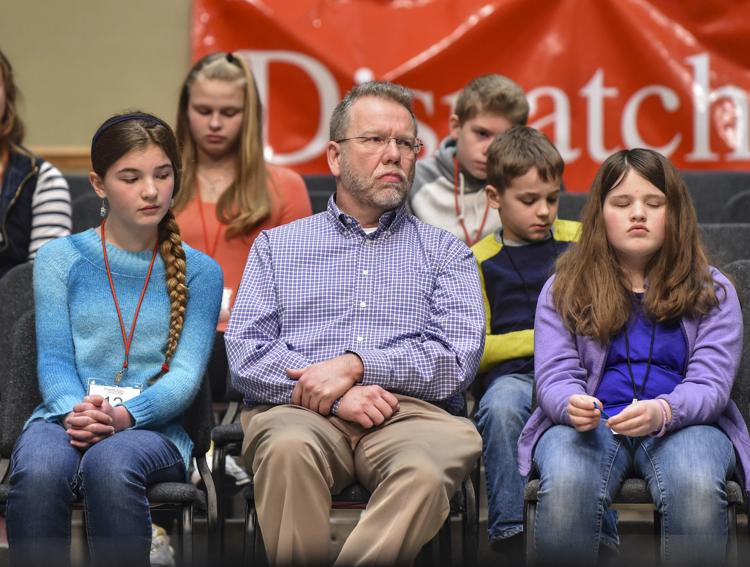 030319-mda-nws-spellingbee-57.jpg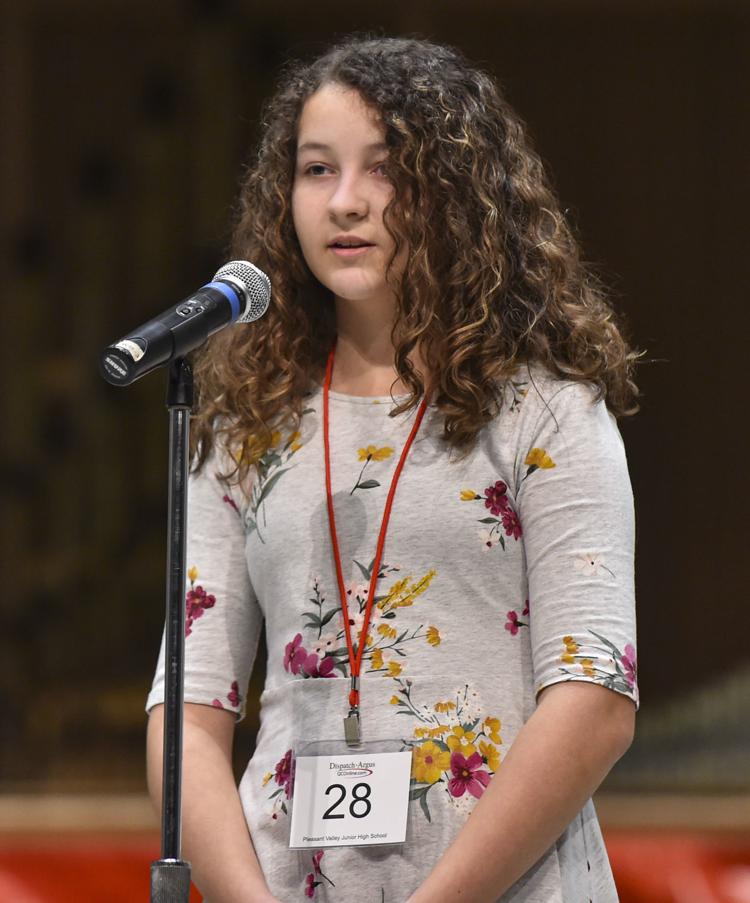 030319-mda-nws-spellingbee-58.jpg
030319-mda-nws-spellingbee-59.jpg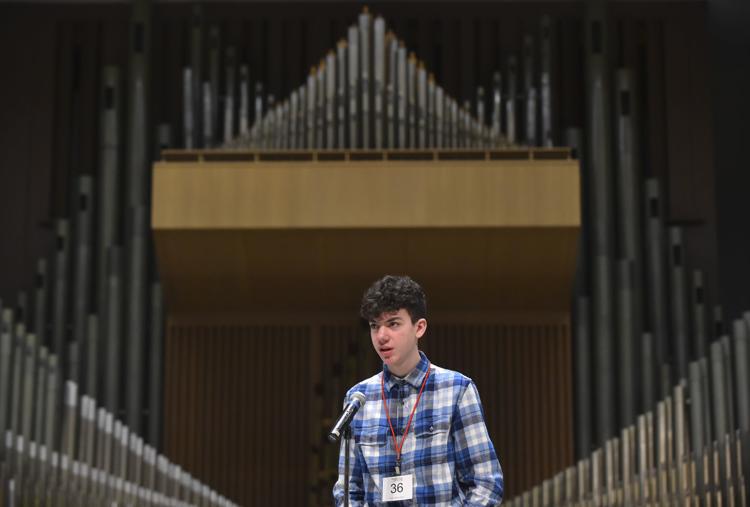 030319-mda-nws-spellingbee-60.jpg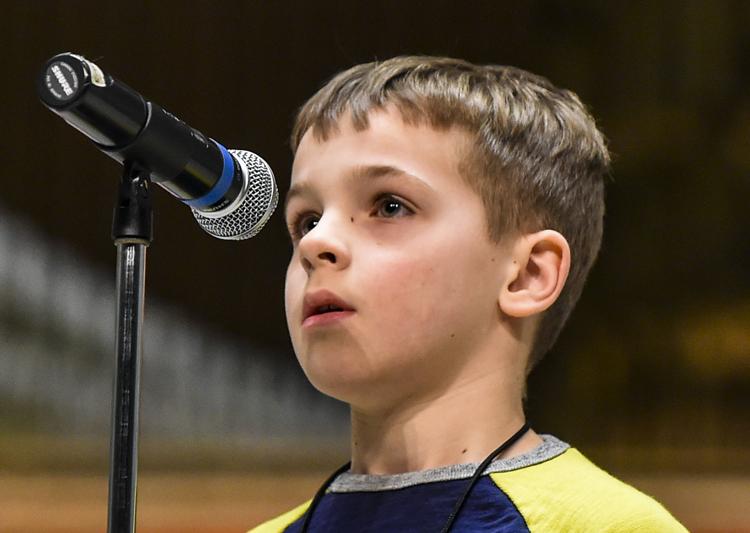 030319-mda-nws-spellingbee-61.jpg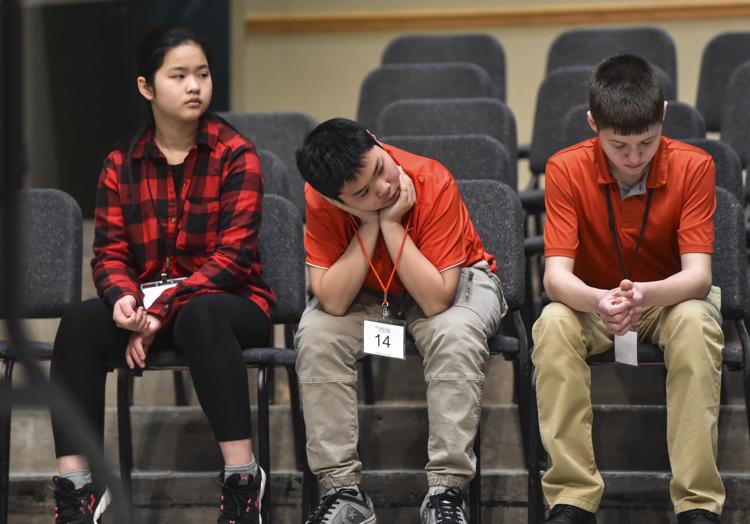 030319-mda-nws-spellingbee-63.jpg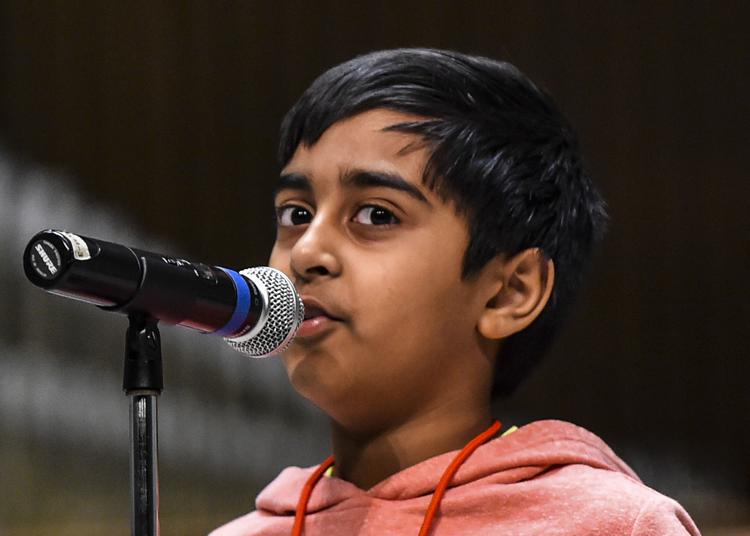 030319-mda-nws-spellingbee-64.jpg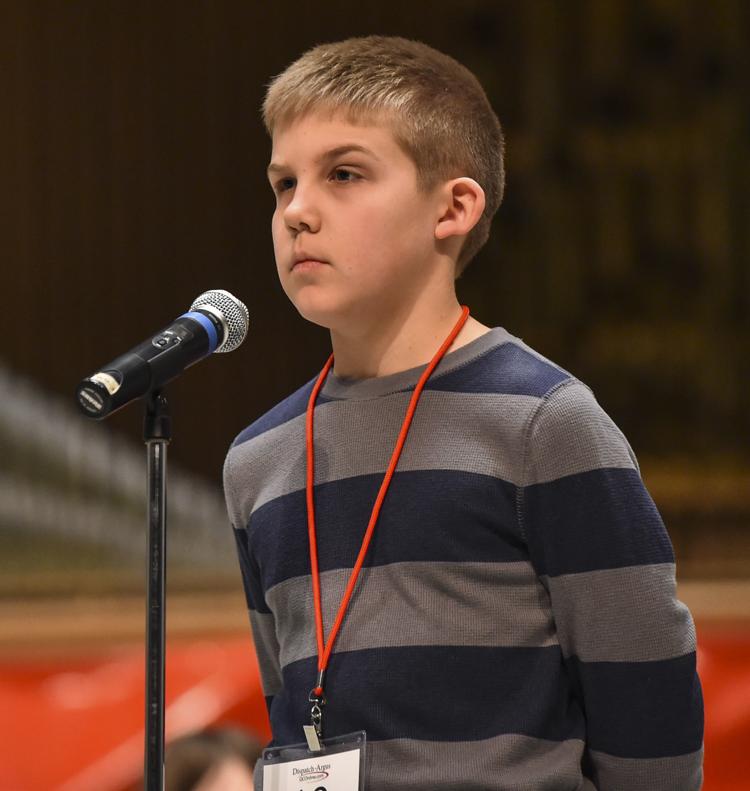 030319-mda-nws-spellingbee-65.jpg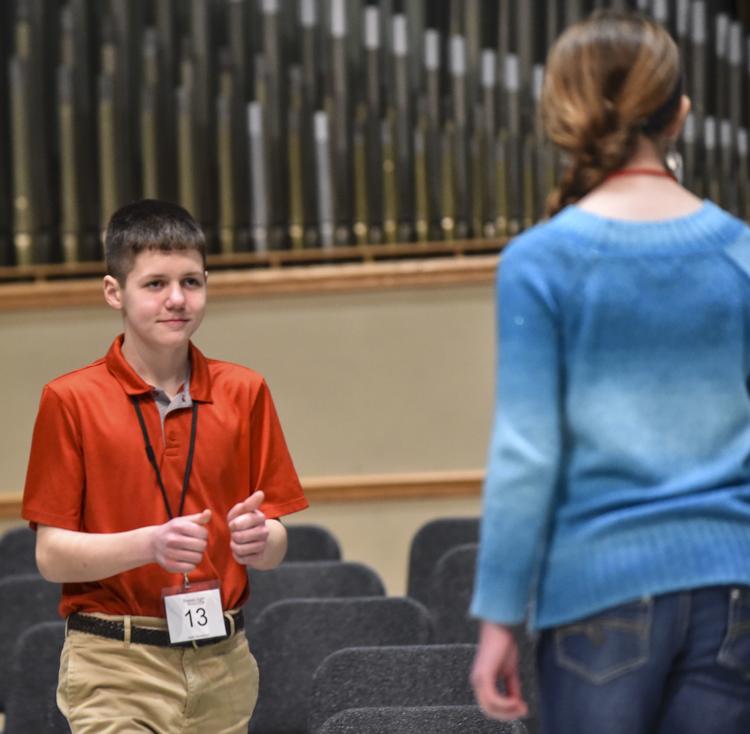 030319-mda-nws-spellingbee-66.jpg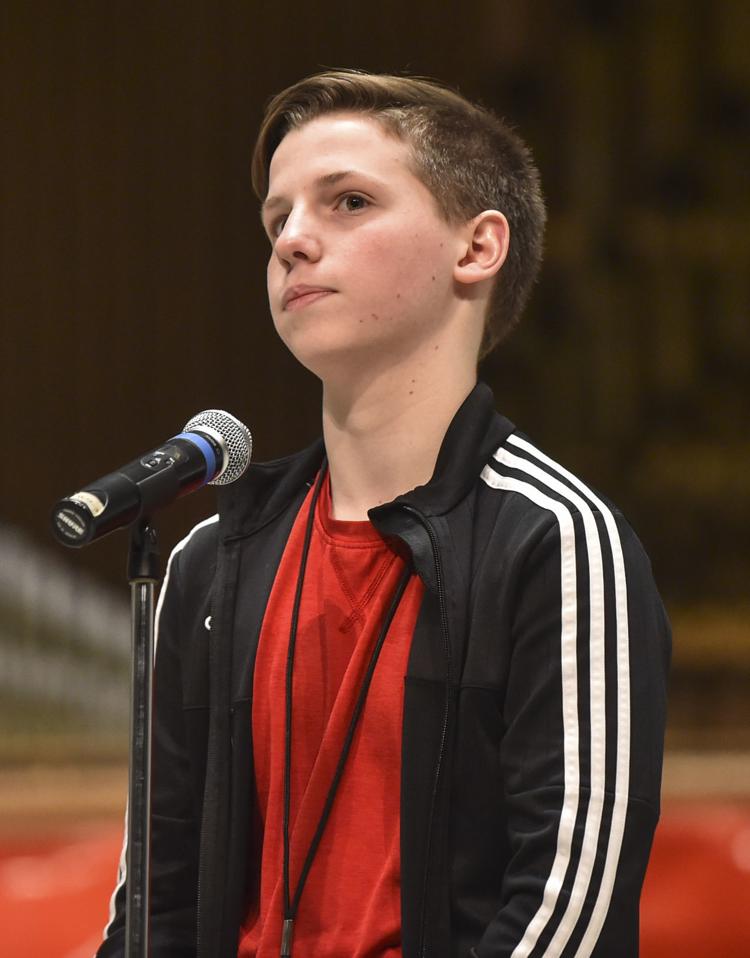 030319-mda-nws-spellingbee-67.jpg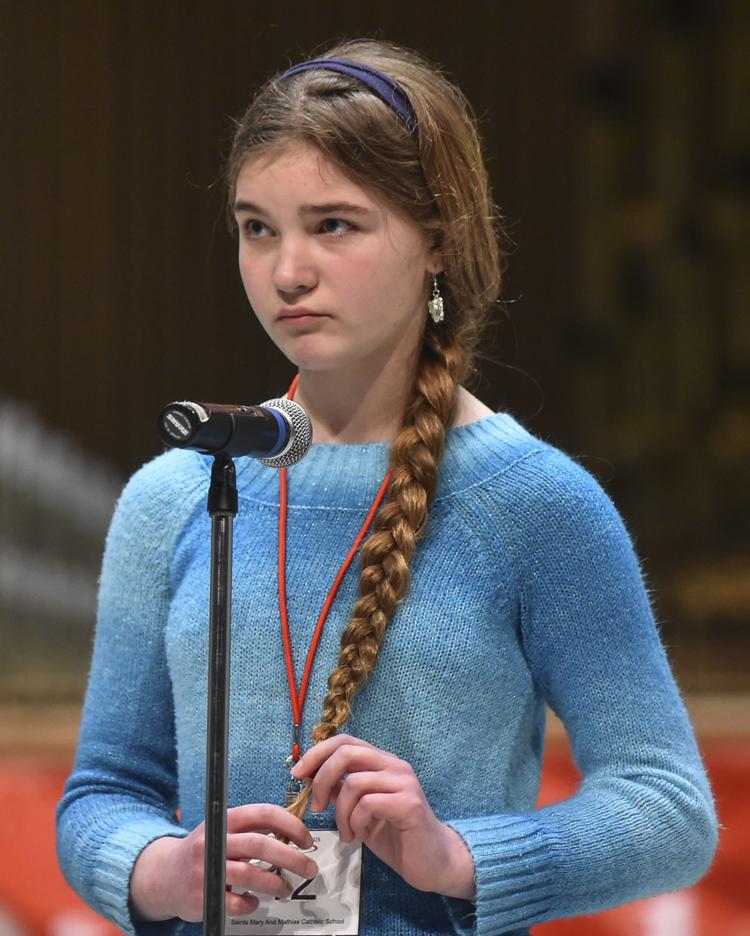 030319-mda-nws-spellingbee-68.jpg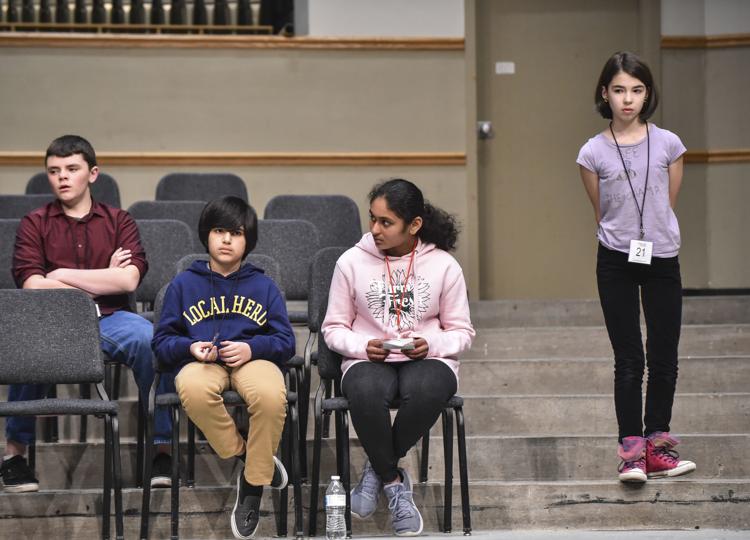 030319-mda-nws-spellingbee-69.jpg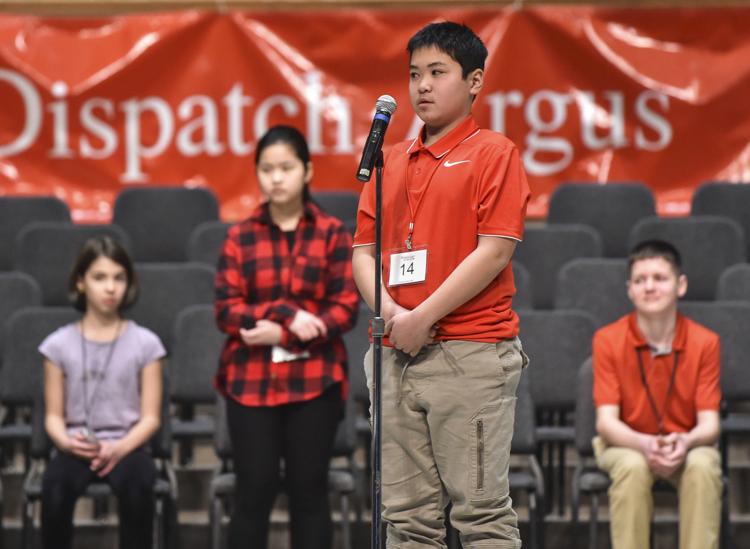 030319-mda-nws-spellingbee-70.jpg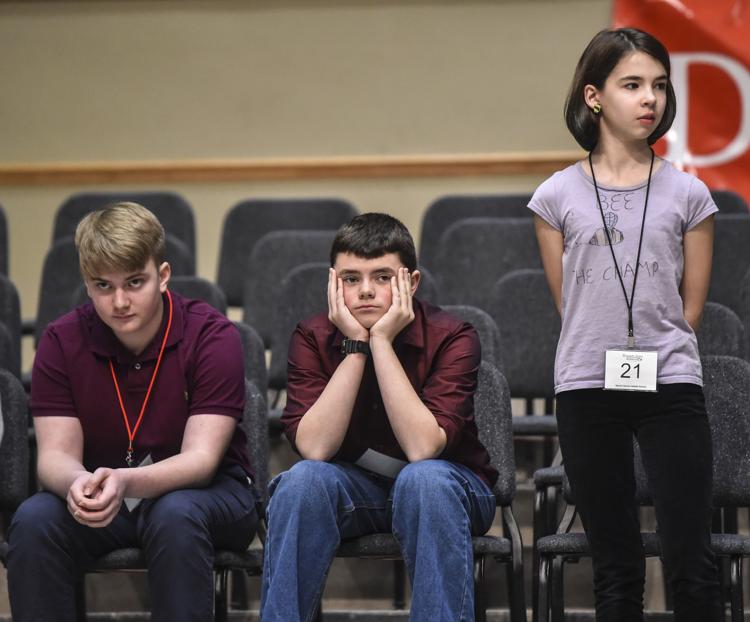 030319-mda-nws-spellingbee-71.jpg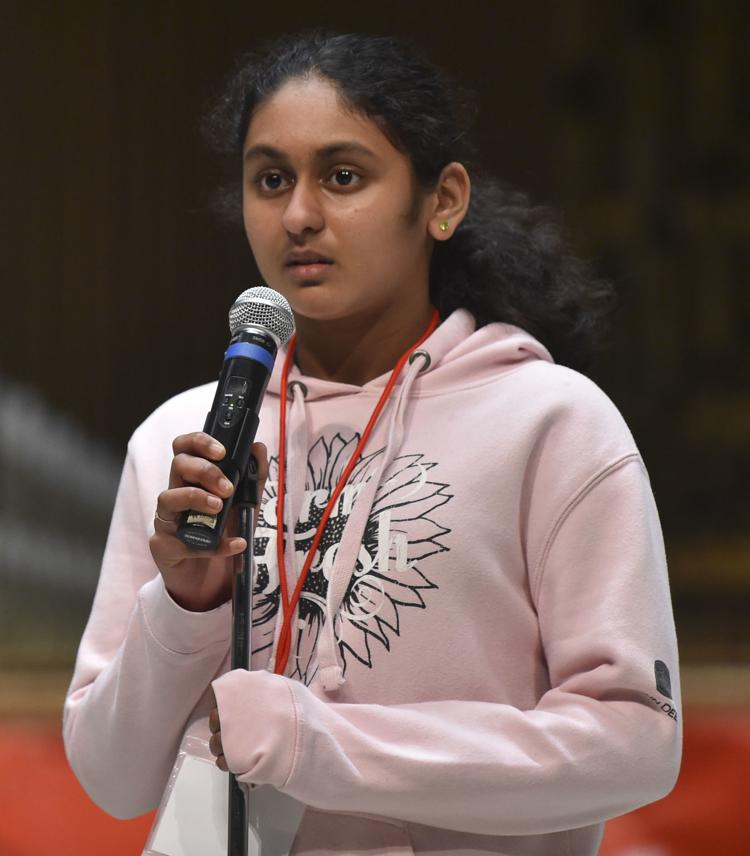 030319-mda-nws-spellingbee-72.jpg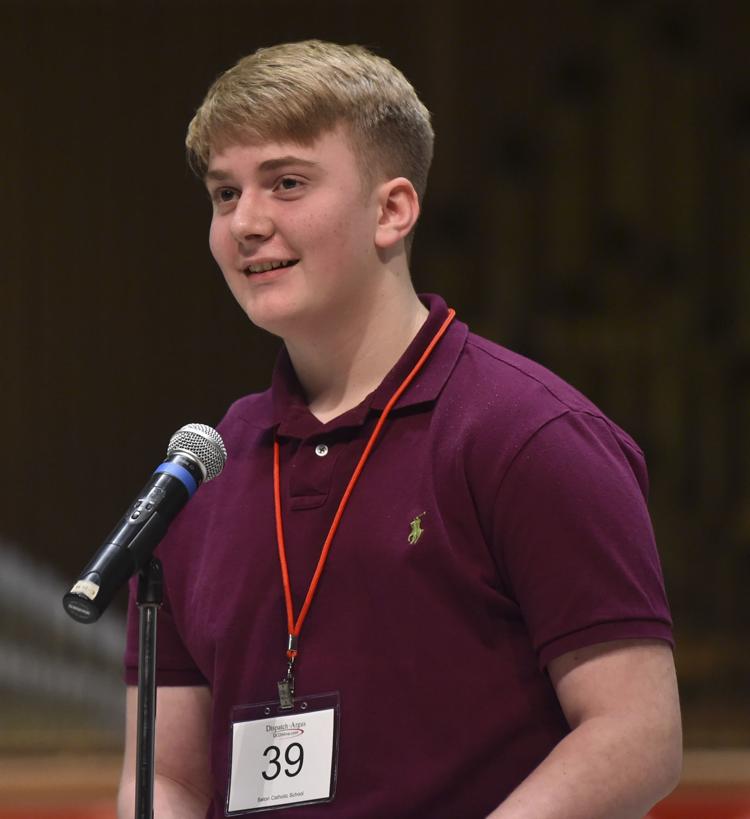 030319-mda-nws-spellingbee-73.jpg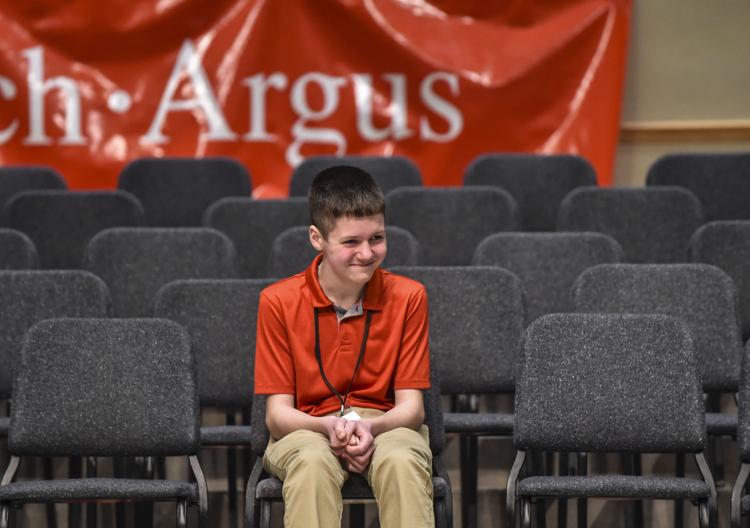 030319-mda-nws-spellingbee-74.jpg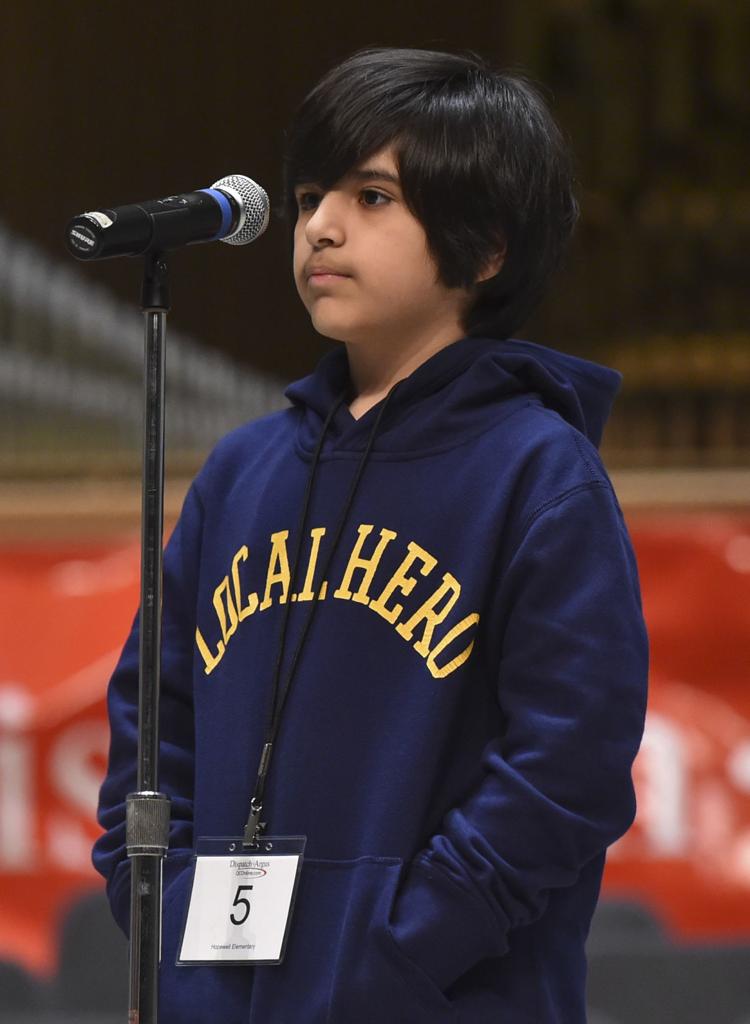 030319-mda-nws-spellingbee-75.jpg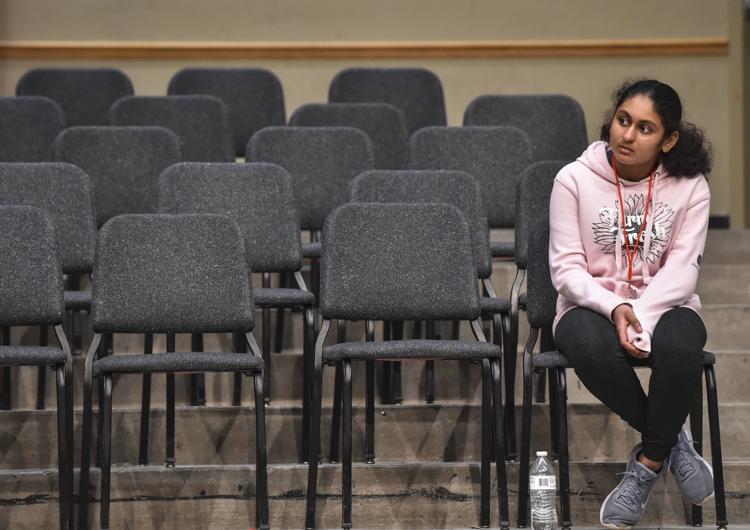 030319-mda-nws-spellingbee-76.jpg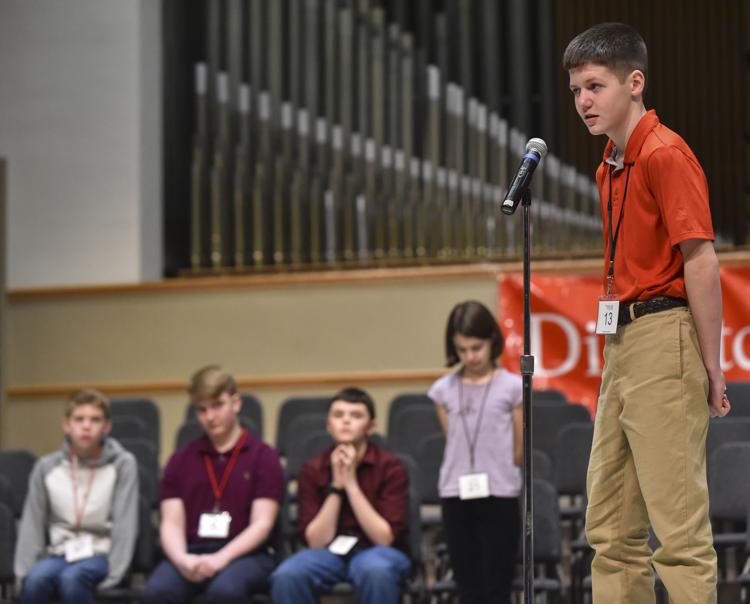 030319-mda-nws-spellingbee-77.jpg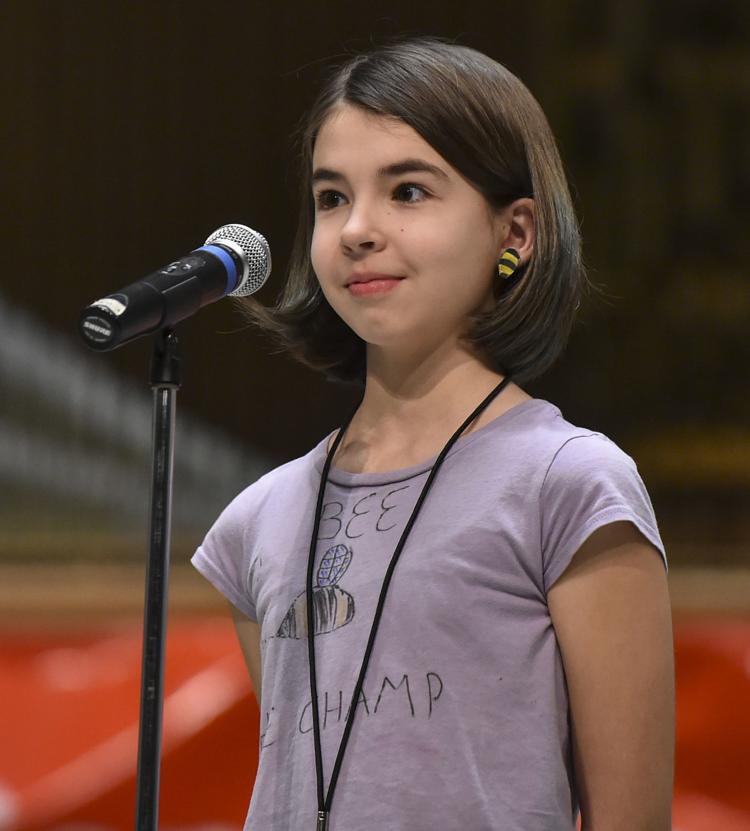 030319-mda-nws-spellingbee-78.jpg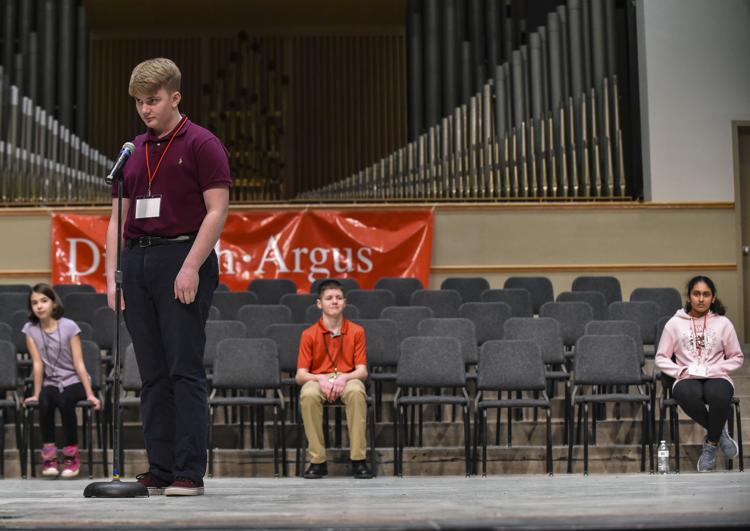 030319-mda-nws-spellingbee-79.jpg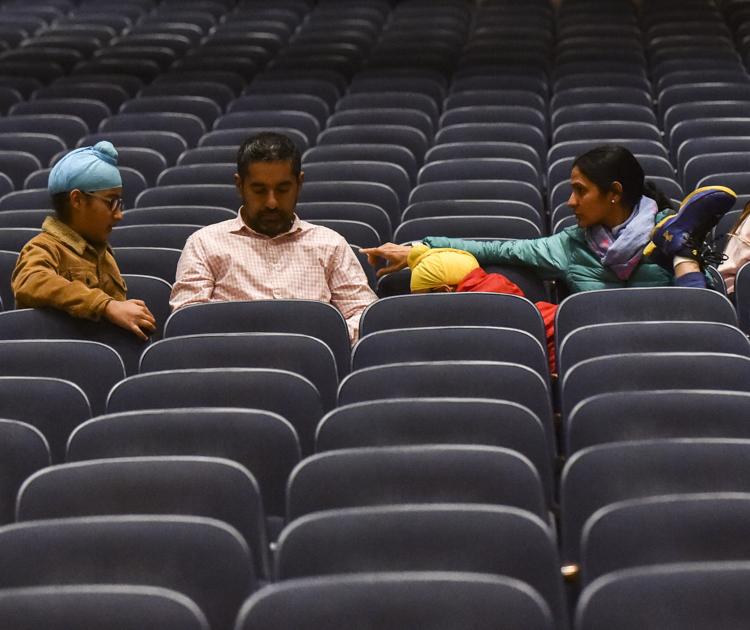 030319-mda-nws-spellingbee-80.jpg