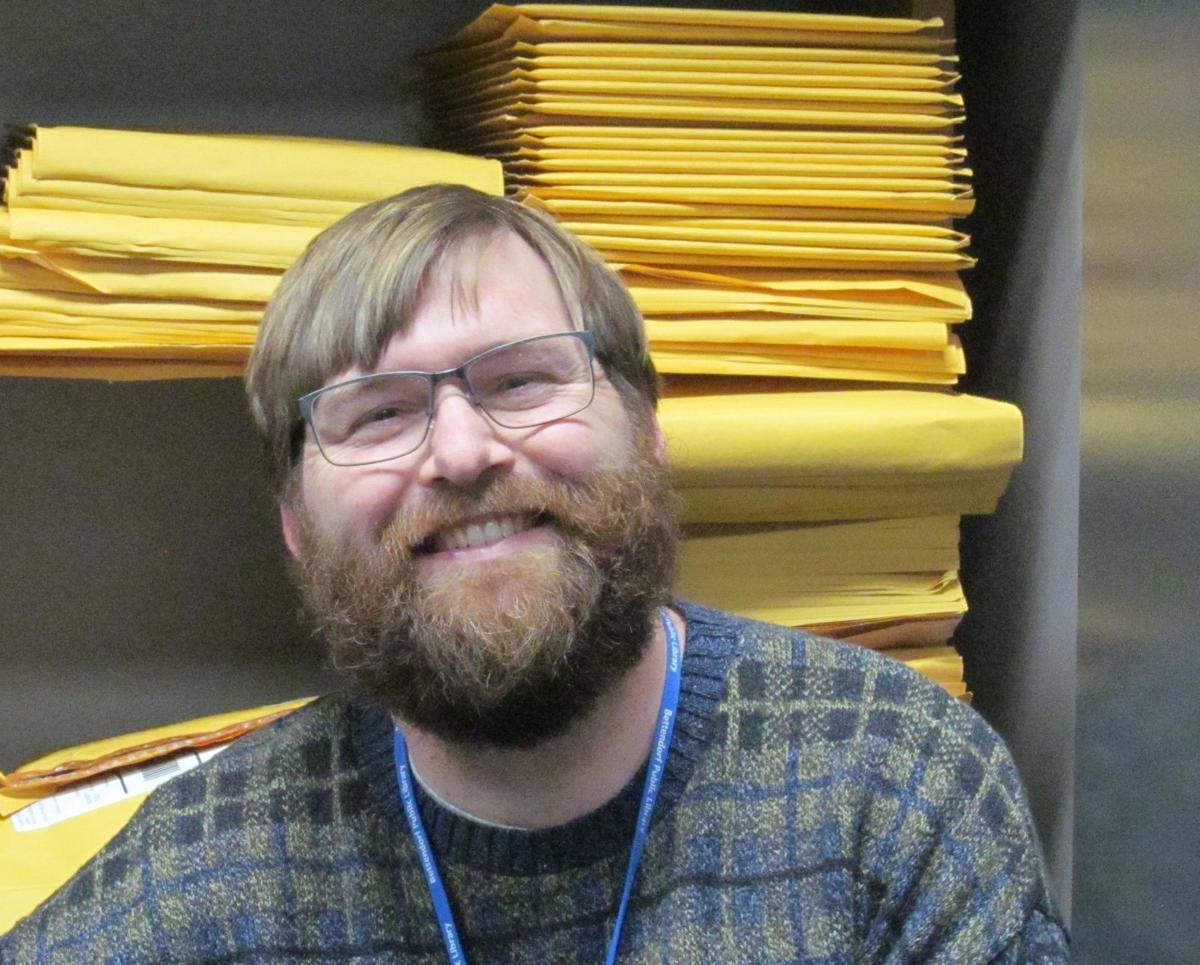 The Bettendorf Public Library has long been a great resource for your music needs. Whether you're looking for a lunch concert on a Friday afternoon, "Hamilton: The Original Broadway Cast Recording," the new Tripmaster Monkey album, one of our Summer Concert Series performances, a presentation on the process of writing a hip-hop song, downloading music from home, or making chiptune music, the Bettendorf Public Library is here for you.
You'll find rock, rap, classical, country, world/folk, jazz, blues, musicals, and more in our collection of more than 5,000 CDs. This wide-ranging variety offers every listener the chance to explore new and different sounds. Our local music section contains almost 200 CDs produced by area musicians over the past few decades.
Another way to access music through the library is with Freegal. Through Freegal, Bettendorf library cardholders can download up to five titles a week, from a selection of more than 28,000 music labels from 85 different countries. Titles can be downloaded and transferred to a mobile device or directly to your device through the Freegal app.
You have free articles remaining.
Our monthly Brown Bag Lunch performances occur on the second floor of the library. Performances last from noon-12:45 p.m. and are typically scheduled on the third Friday of the month. Past performers include David G. Smith, Rebecca Casad and Alan Morrison, Juan Dies from Sones de Mexico, Gaudete Brass Band, and many others.
Looking forward, our Feb. 21 performance will feature local musician Marc Hans Showalter and our March 20th performance will feature harpist Emily Wren Baxter. All performances are free and open to the public. Attendees are invited to bring a sack lunch. Coffee and water are provided at no charge.
Trax from the Stax is a music listening program where folks are exposed to music with which they may not already be familiar. In a welcoming and open-minded environment, our curators will present a composer, genre, artist or style to participants. Trax from the Stax programs meet on the third Thursday of the month at 7:30 P.M. Join us in February as Aubrey Barnes (Aubs.) will discuss the process involved in writing one of his latest hip-hop songs, "Kids." He will discuss the process and his influences as an artist working in the QC.
Our Summer Concert Series must be mentioned as it is one of our most popular program series. From June 4 to Aug. 13, we will host our free concerts in Faye's Field. Concerts are held every Thursday, rain or shine, from 6:30-8 p.m. We are looking forward to another fun and successful summer of concerts.
Finally, we have a special opportunity for kids and teens. On March 10, March 24, April 7 and April 21, from 11:30 a.m. to 12:30 p.m., we will host a Chiptunes and Synth program series where participants can experience fun, non-traditional music. The series will offer the history of computer-generated music. Come and have a hands-on experience creating weird electronic noise, beats, and arcade sounds.
Lucas Berns is a librarian at the Bettendorf Public Library.