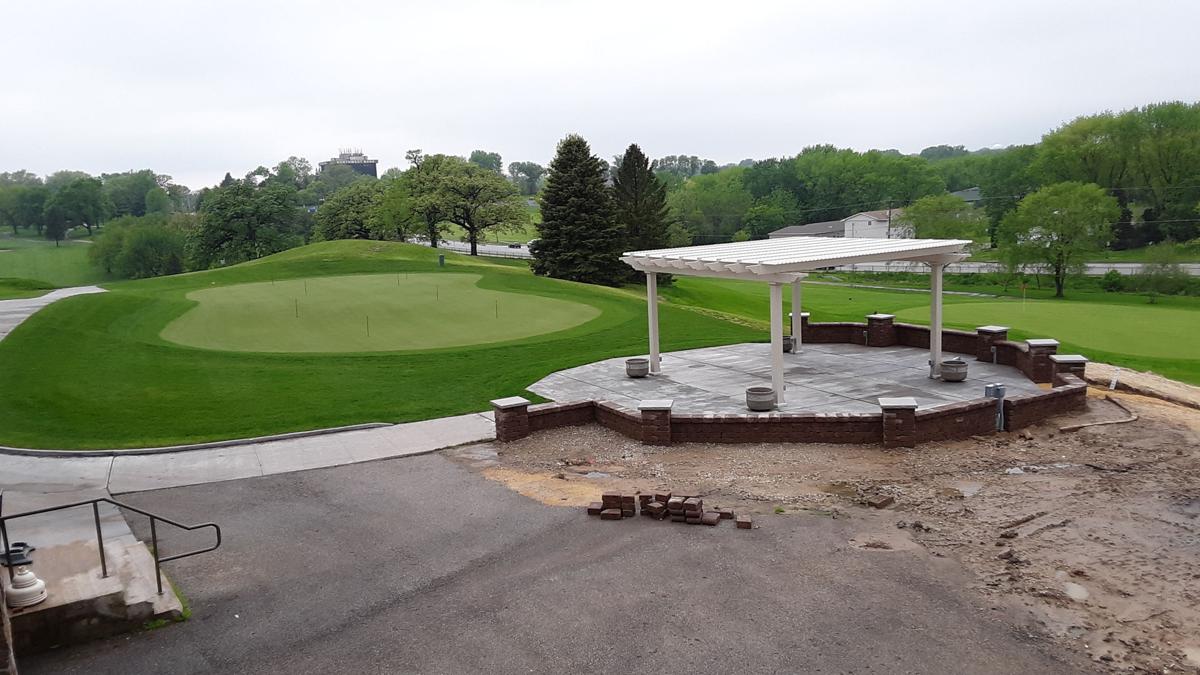 During times of heavy rain and Mississippi River flooding, a pump station at Bettendorf's 21st Street near the Isle keeps the downtown from flooding by pumping excess storm water into a large culvert that empties out below Lock & Dam 15.
Normally, stormwater would go into the storm water interceptor sewer that flows downstream to Davenport, but during times of heavy rain and flooding, a gate on the interceptor has to be closed at 10th Street to prevent stormwater downstream from backing up into Bettendorf. That's when the pump station becomes critical.
But the pumps and motors inside the station are reaching the end of their useful lives and, with replacement parts becoming increasingly difficult to obtain, the Bettendorf City Council last week approved taking a strong look at replacing the station.
Council members OK'd a staff recommendation to hire IMEG Corp. of Bettendorf to evaluate the station and prepare a grant application to the Federal Emergency Management Agency (FEMA) to pay for a possible replacement.
The pump station handles all the stormwater from south of Duck Creek between 10th and 21st streets, according to a report by City Engineer Brent Morlok.
During the record floods of 2019, the station experienced two pump failures, leaving public works department staff to operate it under difficult circumstances, he wrote.
Other business addressed Tuesday: 
• More parking for Hy-Vee, 2900 Devils Glen Road. The council approved a plan to add an "accessory pickup kiosk" for grocery pickup in the store's existing parking lot and to build a new overflow parking lot west of a driveway leading to Hy-Vee off Middle Road.
The COVID-19 pandemic has led to a large increase in grocery pickup.
• Stormwater detention. The council accepted the donation of a detention pond from the Century Heights subdivision south of Red Fox Road. As part of the city's ongoing efforts to reduce streambank erosion in creeks and streams, the council last year set as a goal the possibility of acquiring private stormwater detention basins and retrofitting them to help alleviate flooding. This particular pond was identified as a high priority because it discharges directly into Pigeon Creek and is upstream of an area that has experienced extreme erosion over the past several years, according to a staff report.
• Palmer Hills Golf Course improvements. Approved a contract of $37,640 to Kelly Construction, Davenport, to remove and replace about 5,200 square feet of the existing golf cart path.
The city also is seeking bids for a new service building to provide food and beverage service for both the main course and the new 60,0000-square-foot-putting course. A covered outdoor patio and new driving range ball machine will also be part of the project.
• Indiana Avenue Bridge replacement over Spencer Creek. Approved paying up to $146,992 to IMEG, Bettendorf, for engineering services for the bridge replacement. The bridge itself will cost $940,362, with most of that covered by federal and state grants. The city will pay a total of $271,000 for engineering costs already incurred and those approved Tuesday.
Construction is expected to begin in the 2021 season, City Administrator Decker Ploehn said.
• Derecho costs. Approved payment of $10,426 to Overland Systems Inc., Davenport, for trucking away tree debris from the Aug. 10 storm. The company took 41 loads to the Davenport Compost Facility and eight to the Scott Area Landfill.
• Landscaping for downtown parking lot improvement project. Approved up to $29,477 to Corncrib Nursery, Coal Valley, to landscape two lots, one at the northwest corner of 18th and Grant streets and the second at the west side of 15th street between the alley and old State Street. Corncrib will supply and install topsoil, trees, shrubs, perennials, river rock, sod and seed.
• Office development plat. Approved the final plat for an office addition called Geifman's 56th Avenue Development submitted by Steve Geifman that is a 13-acre site at the northwest corner of 18th Street and 56th Avenue.
• Housing development plat. Approved the final plat of a new housing addition called Wilderness Pointe submitted by Jared Kerkoff Homes that is west of Criswell Road and north of Crow Creek Road.
Be the first to know
Get local news delivered to your inbox!