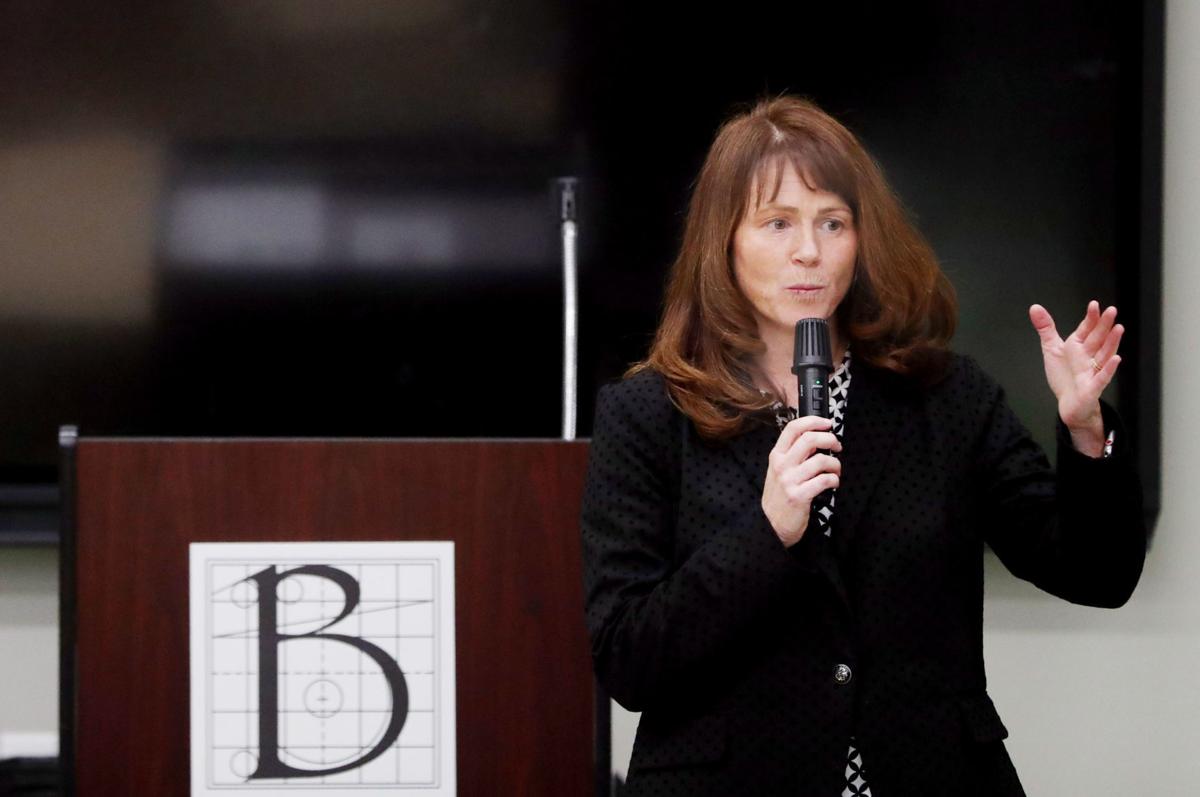 Michelle Morse has accepted the position as Bettendorf Schools' new superintendent, effective July 1.
Morse officially will become superintendent after the Bettendorf School Board approves her contract on March 23. The Augustana College graduate was selected from two finalists who interviewed last month. 
"She brings a skill set that will help enable our already tremendous staff to carry out the district's goals and mission," Adam Holland, school board president, said in a news release.
Morse, he said, has "the demonstrated experience of being the life-long learner that we strive to develop our students into becoming."
Morse has more than 25 years of experience in public education and currently is the assistant superintendent, human resources, for Newhall School District in Valencia, Calif. Before that, she was director of special education for Conejo Valley Unified School District in Thousand Oaks, Calif, and with Saugus Union School District in Santa Clarita, Calif., where she served as director of child development programs, program specialist for student support services, and summer-school principal. Her work experience also includes New York-based Generation Ready, where she was the west coast education director.
Morse has served as an adjunct faculty member for the University of Southern California Doctor of Education Program as well as College of the Canyons in Santa Clarita in early childhood, allied health and speech-language pathology assistant program.
The district hired search firm Ray and Associates to help with the process, including reviewing application materials, interviewing semi-finalist candidates and assessing the qualifications of candidates.
Morse earned her doctorate of education from the University of Southern California. Her dissertation is "Strategies Used by Superintendents in Developing Leadership Teams."
She received Professional Administrative Services Credential Tier II from Chapman University, San Diego, Calif. Morse earned a master's in educational leadership and a master's degree in special education (early-childhood special-education emphasis) from California State University, Los Angeles. She earned a bachelor's degree in communication disorders with a minor in psychology from Augustana College, Rock Island.
Bettendorf Superintendent Mike Raso recently took a personal leave of absence through the end of his contract. Previously, the board had twice voted unanimously not to automatically renew his contract. 
Earlier this month, the school board approved the appointment of retired Pleasant Valley Superintendent Jim Spelhaug as Bettendorf's interim superintendent through the end of the school year. Dr. Spelhaug officially began with Bettendorf on Tuesday, March 3. He retired from Pleasant Valley in June, 2019, after 15 years as superintendent.
Be the first to know
Get local news delivered to your inbox!