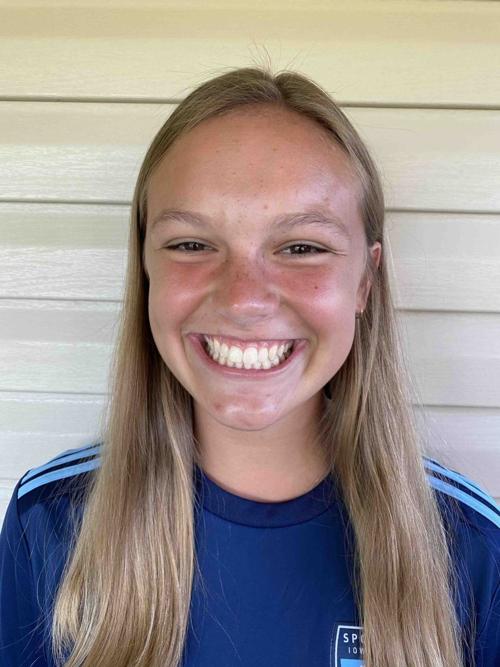 Coach's reason for nomination: "[Camryn's] steady play in the middle has enabled our team to maintain possession of the ball and create a good number of scoring chances. Camryn's character and leadership are helping make the players around her better every day."
What advice would you give to someone who wants to do this sport? "Keep persevering and working hard in order to achieve success."
What has been your favorite game of your high school career and why? "Freshman year beating Bettendorf to go to state."
What are your plans for after high school? "Continue playing soccer at a four year college (undecided)."