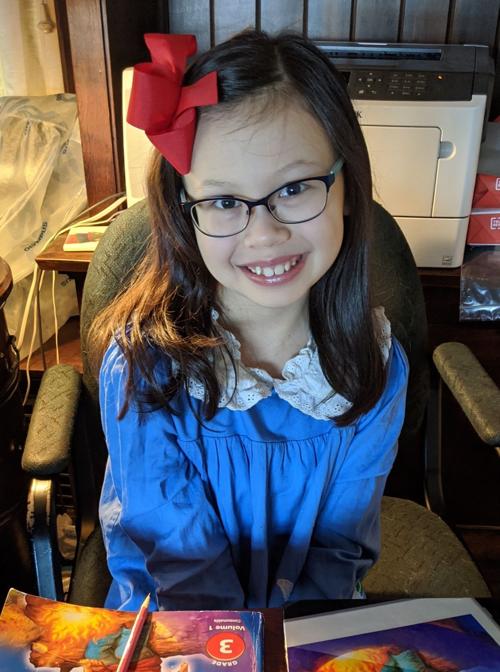 School: Rivermont Collegiate
Parents/guardians: Paula Arnell and Vincent Liu
Why was student nominated? "Lydia has been a ray of sunshine since joining us in person after learning remotely until this last quarter. She adds positively to the class dynamic, and always makes me smile with her sunny personality. She's the kind of person who literally dances into a room with a friendly greeting and improves the day of those around her." – Shalar Knupp, school librarian
What are you most proud of? "I am most proud that I read all 20 of the Iowa Children's Choice Award books this year."
What teacher has inspired you and how? "Out of the many teachers who inspire me, two in particular are Mrs. Stelly and Mrs. Knupp. Mrs. Stelly is my 3rd grade teacher, and she helped me a lot with online learning. Mrs. Knupp is my school librarian, and she helps me find good books to read."
What would you tell your younger self about success? "If you work hard, stick to it, and don't get frustrated, you will be successful."