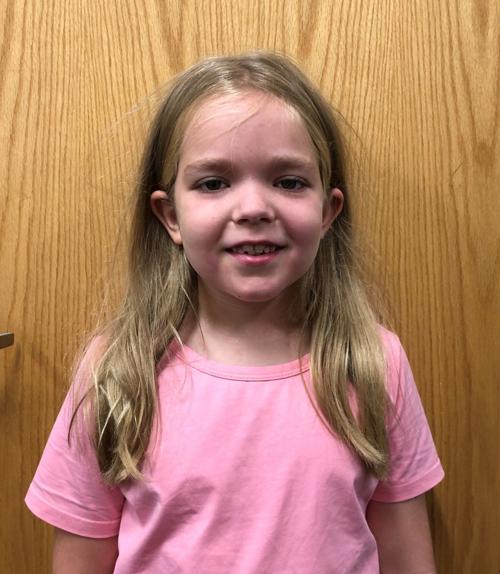 School: Hopewell Elementary
Parents: Jill and Paul Brown
Why was the student nominated? "Noelle gives her perfect effort every single day. She is so humble by her strengths and talents, shows a kind and caring heart to her classmates, and demonstrates a strong work ethic in everything she does! I love her positive and calm spirit. She is definitely a kid of character!"
What are you most proud of? "Reading. I love to read Gerald and Piggie books!"
What makes you happy? "Family. I love to cuddle with my sister, brothers, mom and dad!"
Which teachers have inspired you and why? "Mrs. Kuesel and Mrs. Brown. They are really nice!"
What is your reaction to this honor? "Surprised. I didn't know about it."