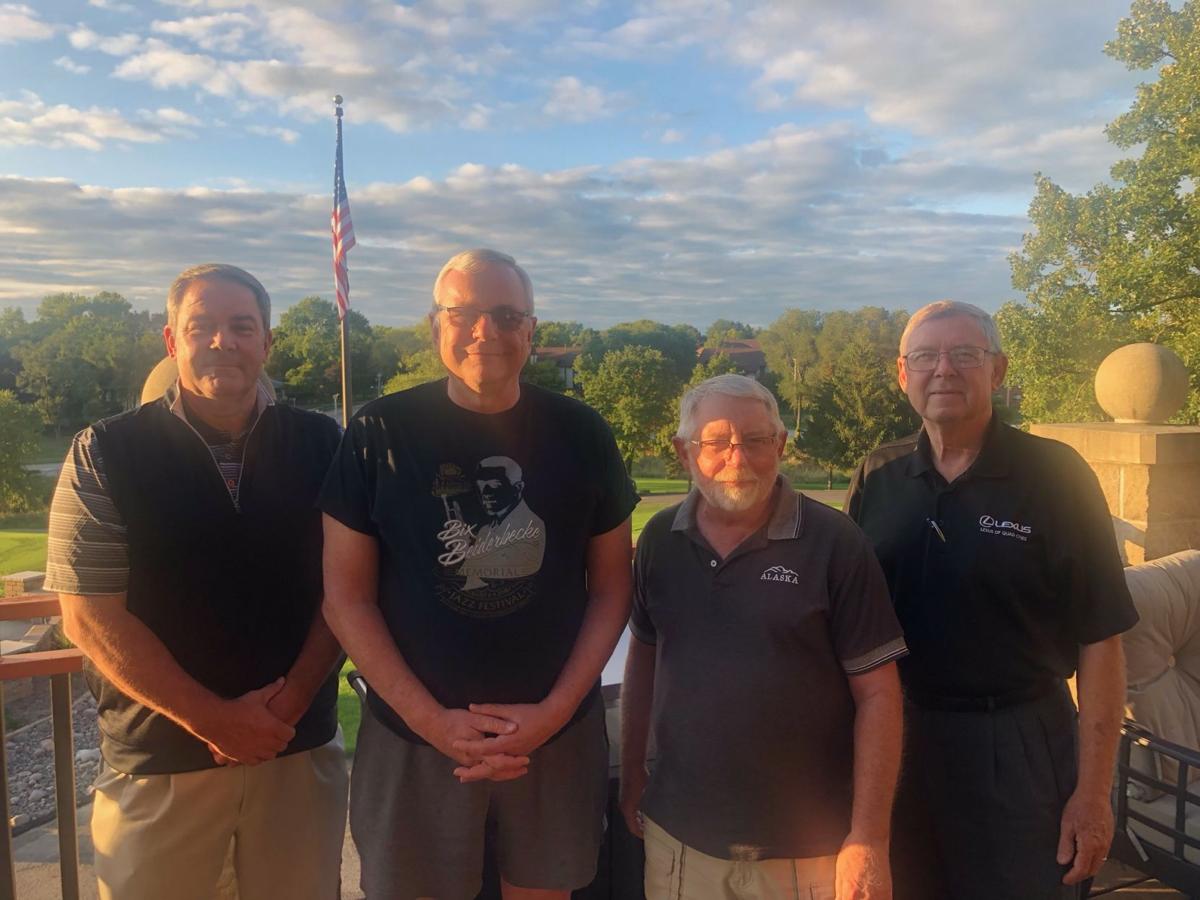 Three Bettendorf Parks and Recreation volunteers were honored for their service during an event at Palmer Hills Golf Club on Sept. 4.
Park Ambassadors Kurt Weiler, Jim Boblit and John Wellman were honored by Park Ambassador Coordinator Jim Martens. The awards event wraps up the summer season.
You have free articles remaining.
Weiler and Wellman were presented with the 15-year award. Boblit was given the 5-year award.
According to a news release, park ambassadors are Bettendorf Parks and Recreation volunteers who patrol the city's parks and offer assistance to park patrons. They help keep the parks clean and act as the eyes and ears of the police within the parks.
Ambassadors serve from Memorial Day to Labor Day. Anyone interested in joining their ranks can contact Bettendorf Parks and Recreation at 563-344-7170.